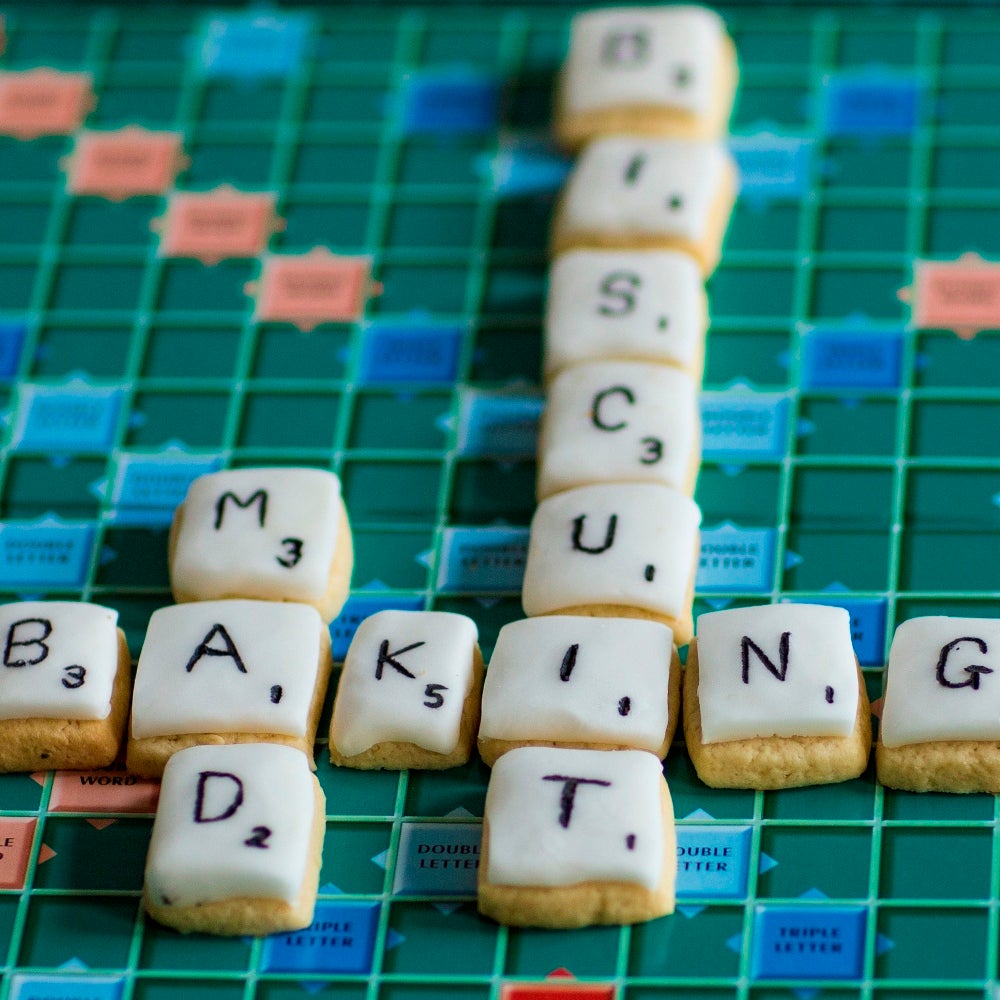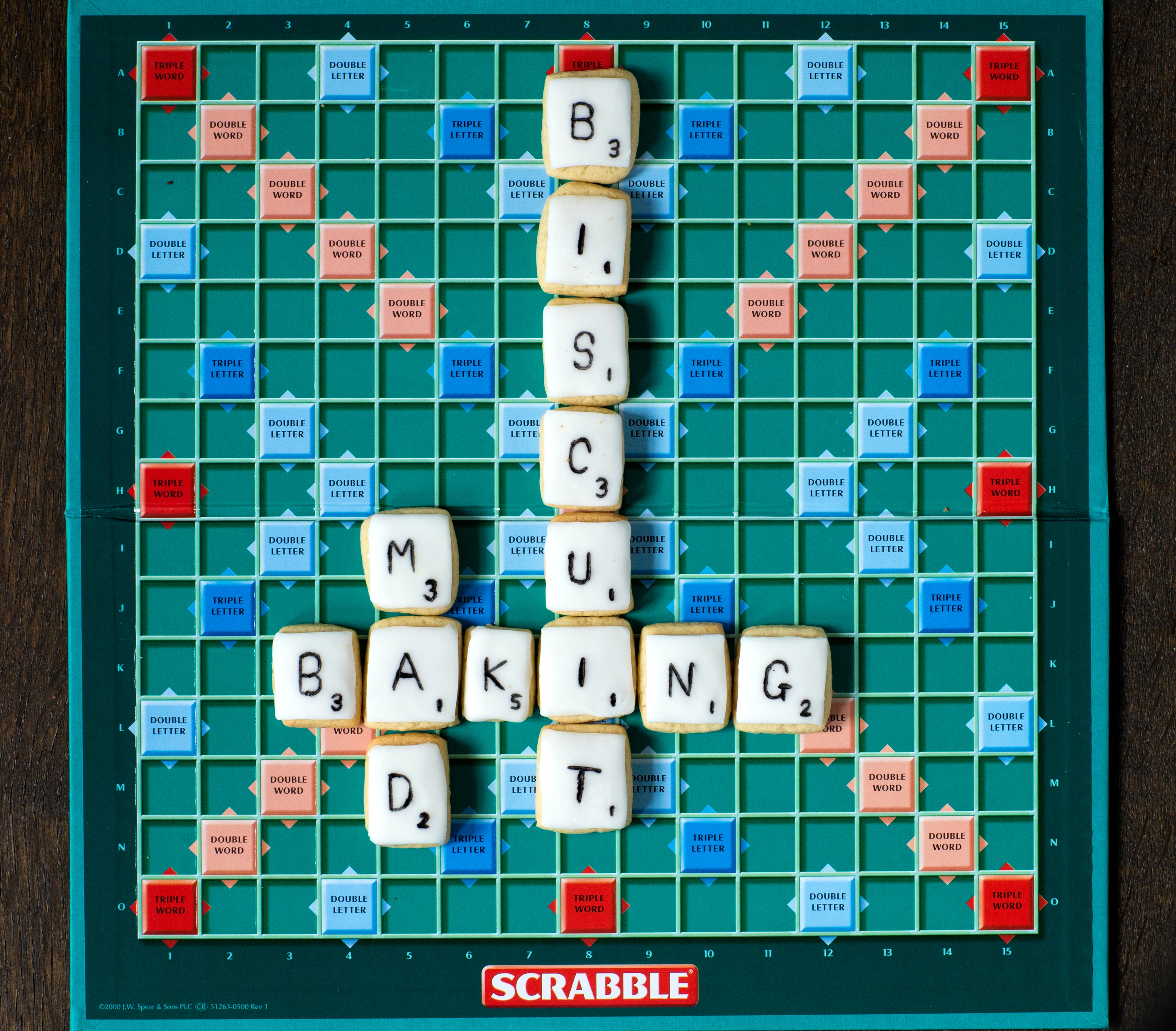 About the bake
These Scrabble biscuits are a fun addition to any games night. This is a really simple recipe and great to surprise Dad with on Father's Day. The hardest part will be trying to complete the game without eating all the letters!
Method
Step 1:

Sieve the flour, baking powder and salt into a bowl and set aside.

Step 2:

In a large bowl cream the butter and sugar until pale. Beat in the egg and vanilla extract.

Step 3:

Add the flour ingredient to the butter mixture and mix until the dough is formed. Wrap the biscuit dough in clingfilm and chill for at least one hour.

Step 4:

Preheat the oven to 170°c (150°c fan, gas mark 3) Roll the dough out on a lightly floured surface to about 0.5cm

Step 5:

Cut the biscuits to 1 inch squares and transfer to a baking tray. Roll out the trimmings and repeat to make more biscuits.

Step 6:

Bake the biscuits for 8-12 minutes until golden. Once baked leave on the baking tray for a couple of minutes before transferring to a wire rack to cool before decorating.

Step 7:

To decorate roll out and cut squares of white sugar paste icing and stick to each biscuit using boiled apricot jam. Alternatively, you could flood the biscuits with white icing and allow to set before adding the letters and numbers.

Step 8:

Draw on the letters and numbers using an edible pen or alternatively, pipe using black writing icing.

Ingredients
For the Biscuits

90g

 

Unsalted butter (softened)

100g

 Billington's Unrefined Golden Caster Sugar

1

 

Free range medium egg

1 tsp

 Nielsen-Massey Vanilla Extract

200g

 Allinson's plain white flour

0.5 tsp

 

Salt

0.5 tsp

 

Baking powder

For the Decoration

100g

 

White sugar paste icing

2 tbsp

 

Apricot Jam

Tube

 

Black writing icing
Utensils
Sieve

Bowl

Cling film

Rolling pin
We'd love a slice of advice.
Was it yum? Did the recipe work well? Did you customise the recipe?
Ingredients
For the Biscuits

90g

 

Unsalted butter (softened)

100g

 Billington's Unrefined Golden Caster Sugar

1

 

Free range medium egg

1 tsp

 Nielsen-Massey Vanilla Extract

200g

 Allinson's plain white flour

0.5 tsp

 

Salt

0.5 tsp

 

Baking powder

For the Decoration

100g

 

White sugar paste icing

2 tbsp

 

Apricot Jam

Tube

 

Black writing icing
Utensils
Sieve

Bowl

Cling film

Rolling pin