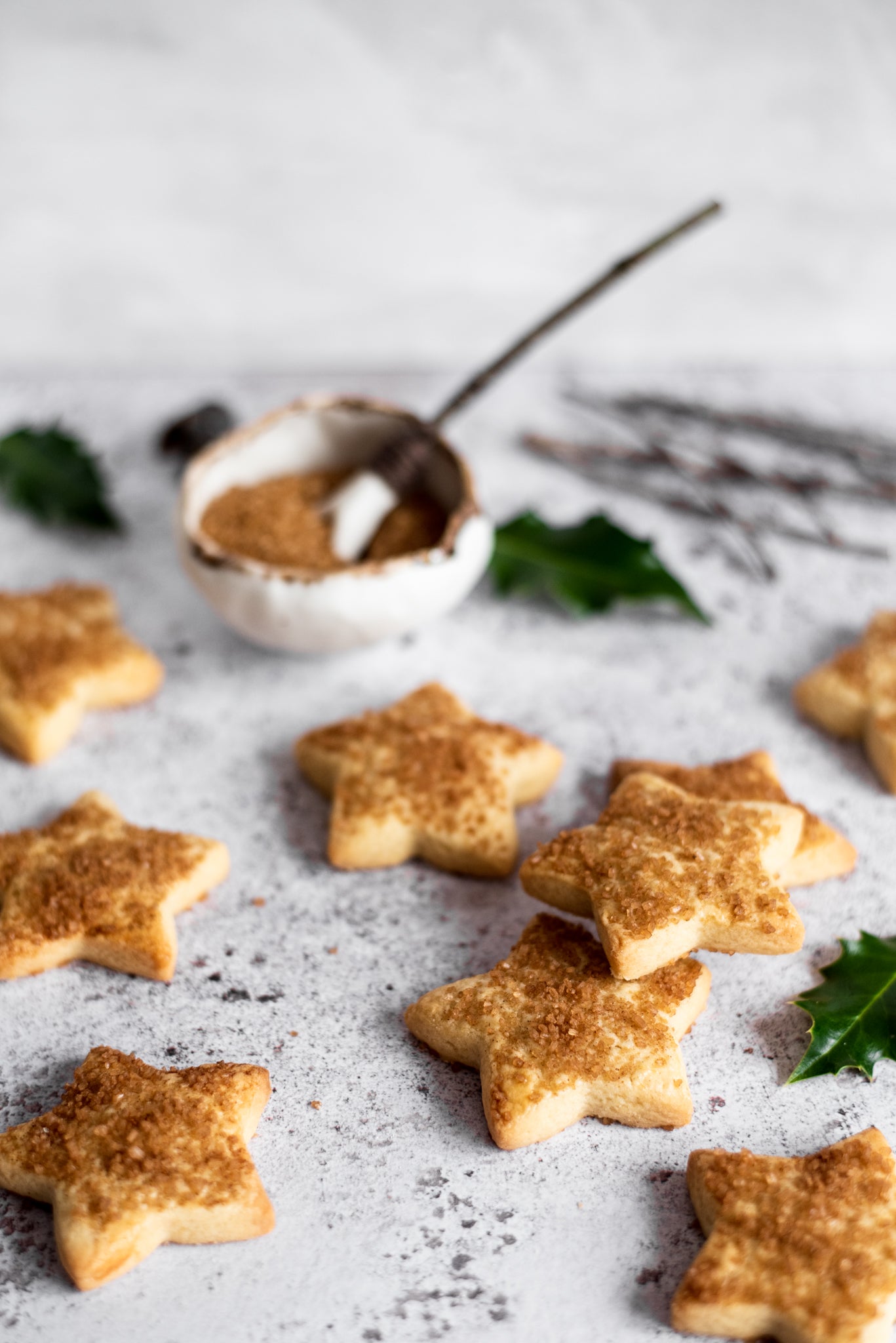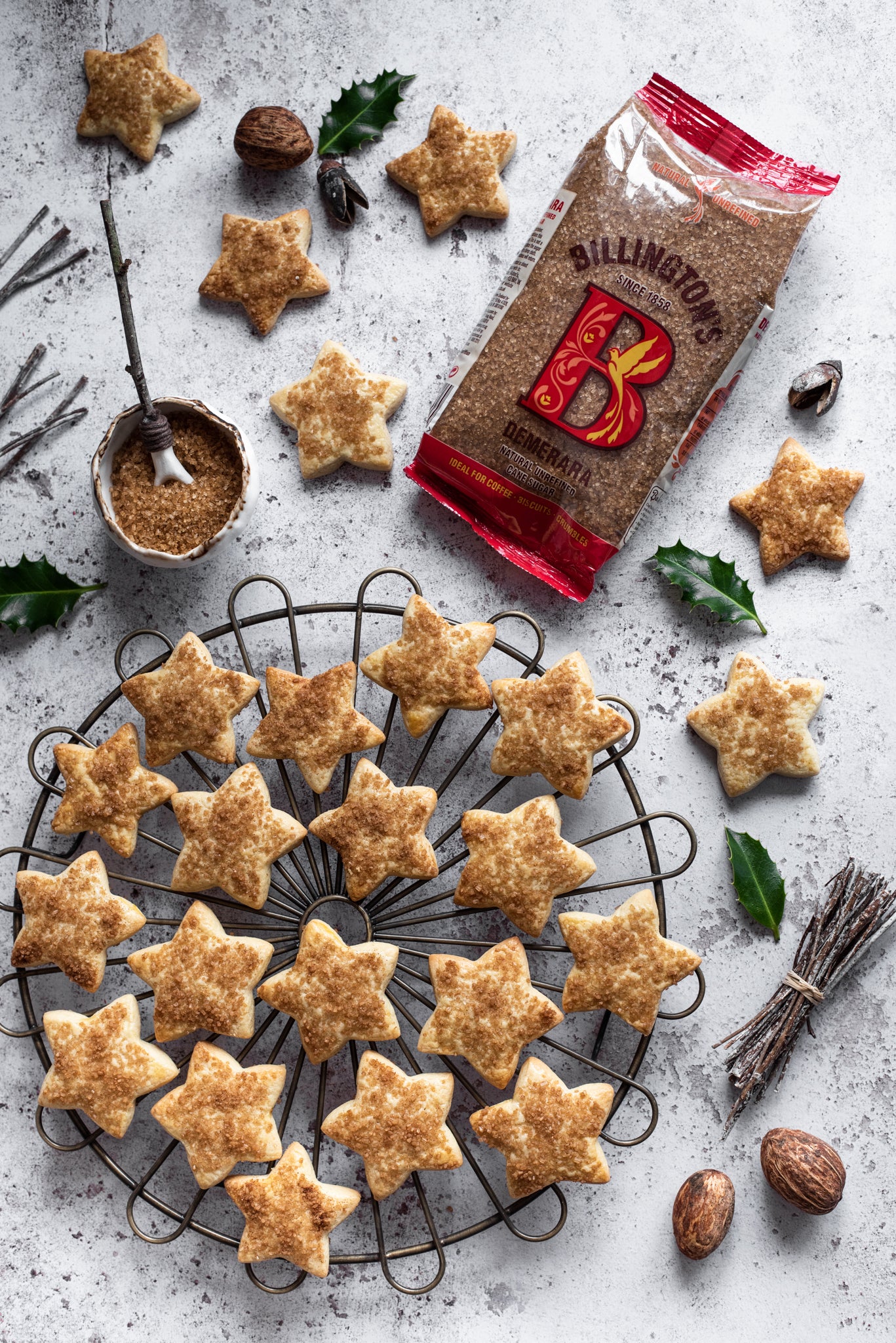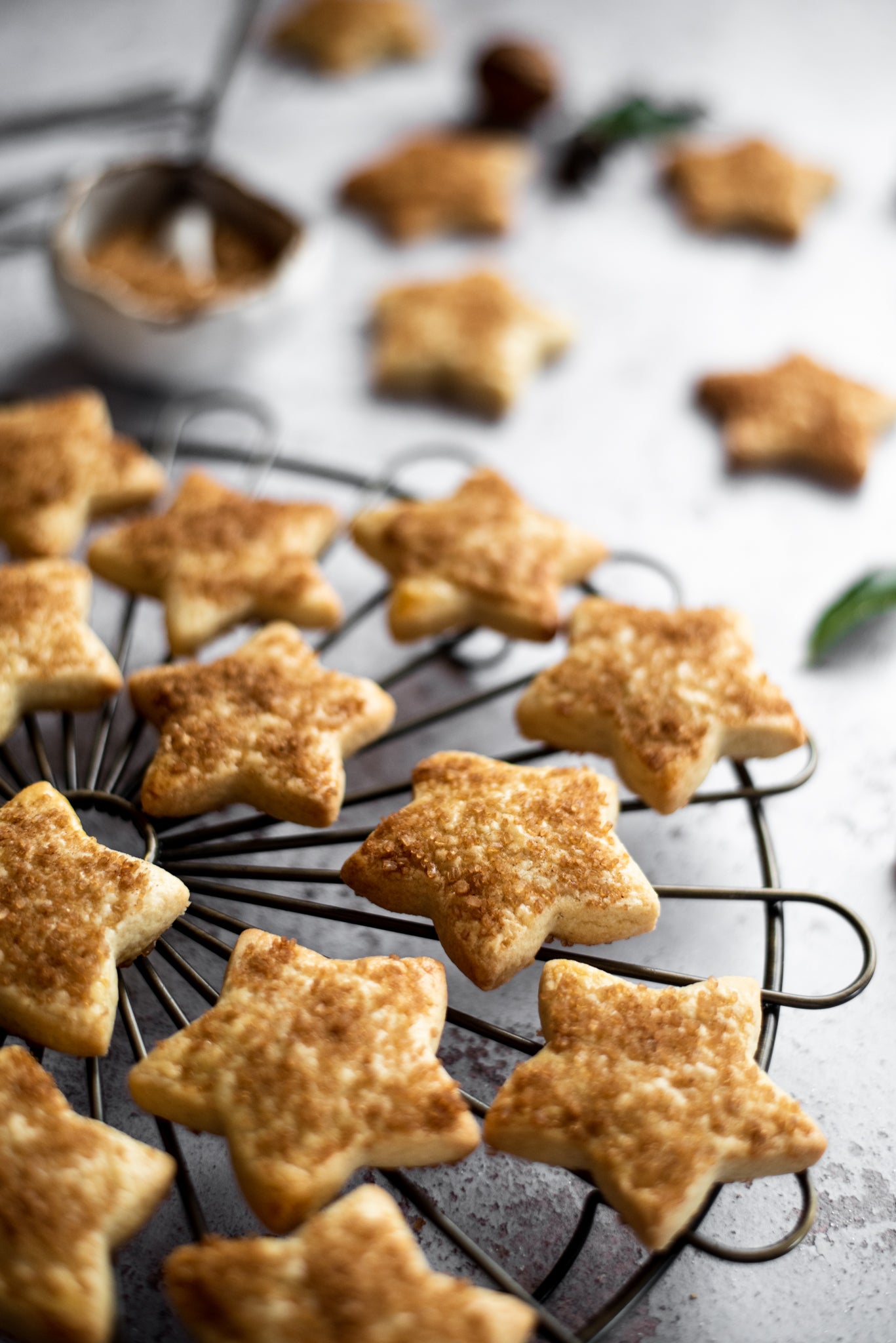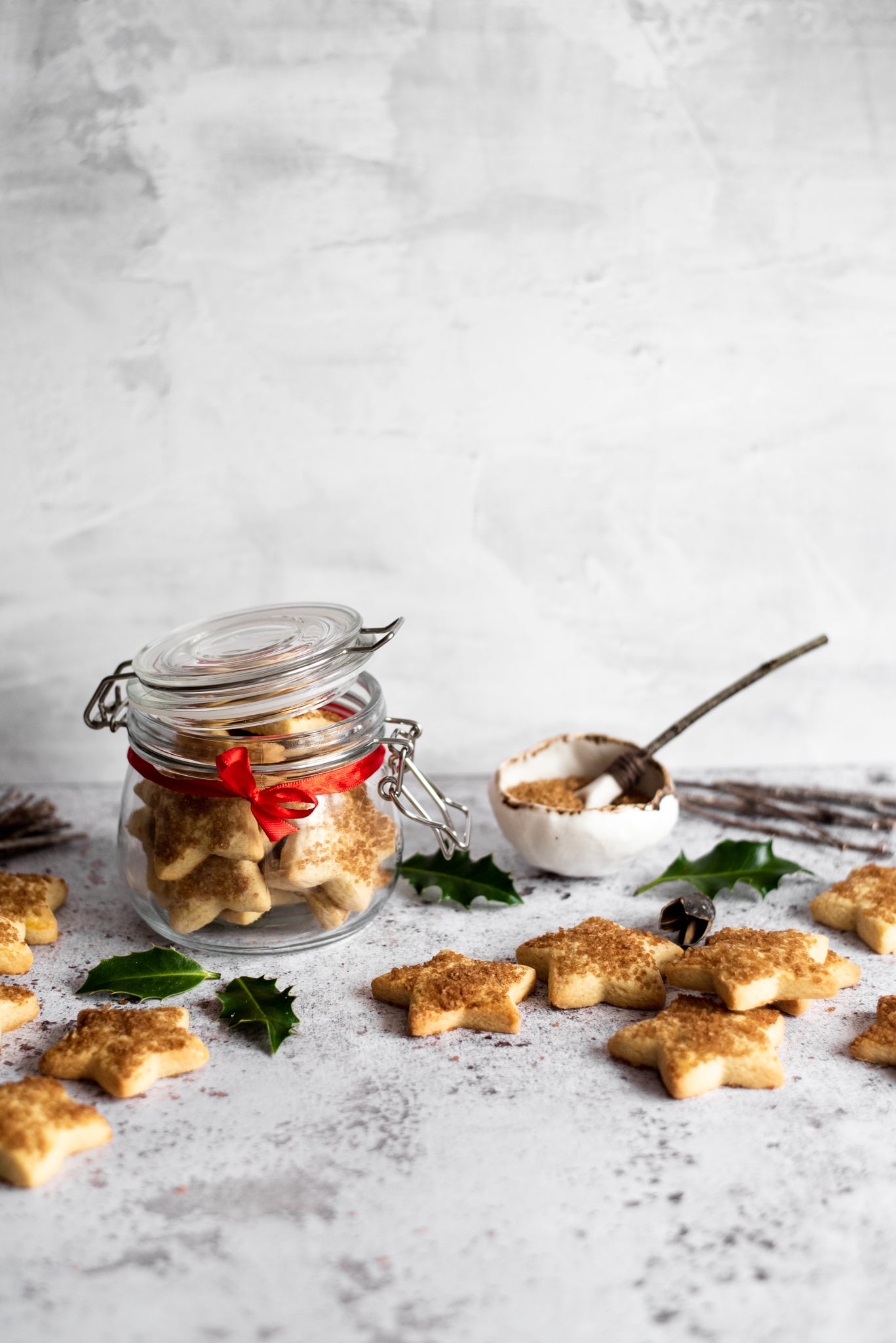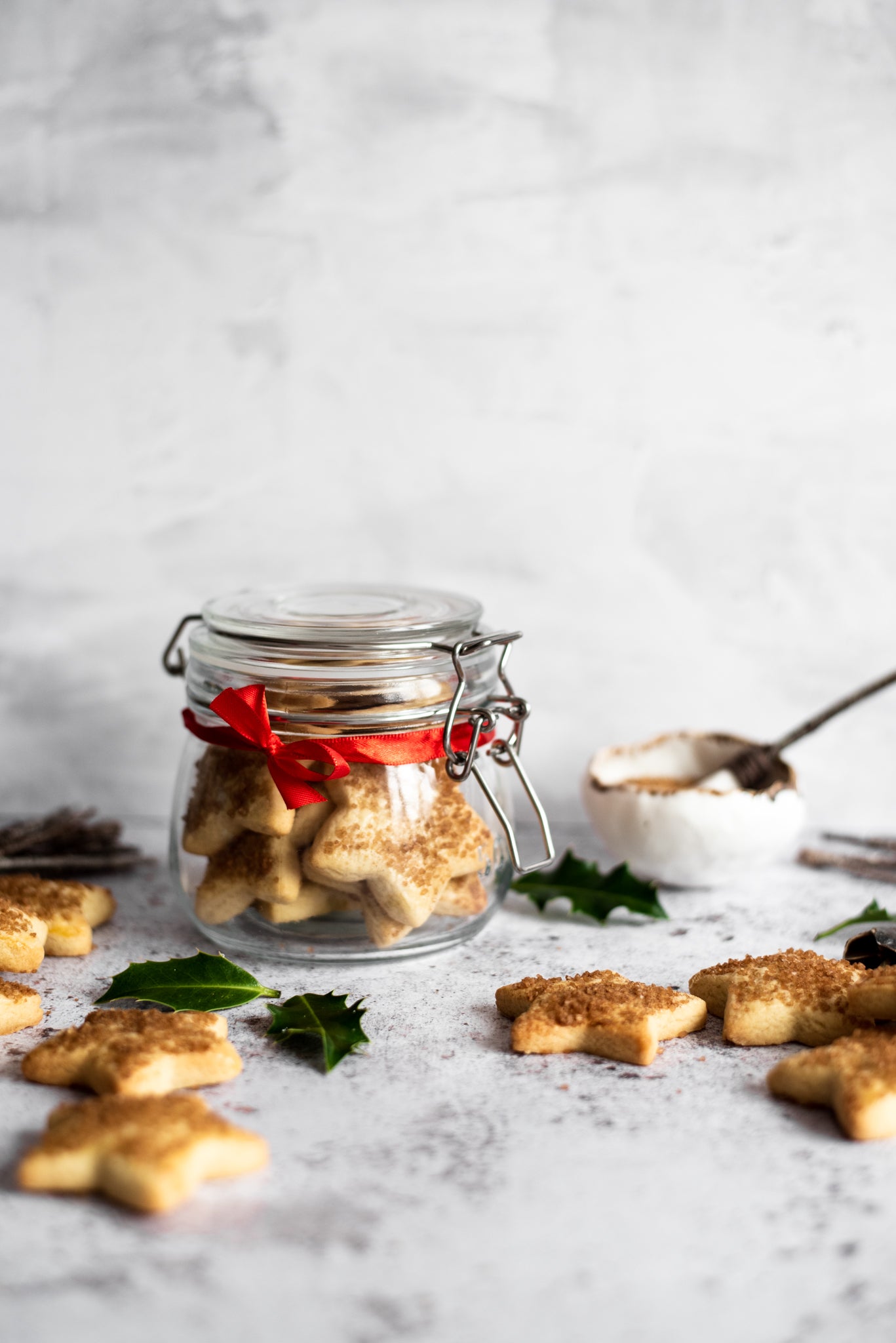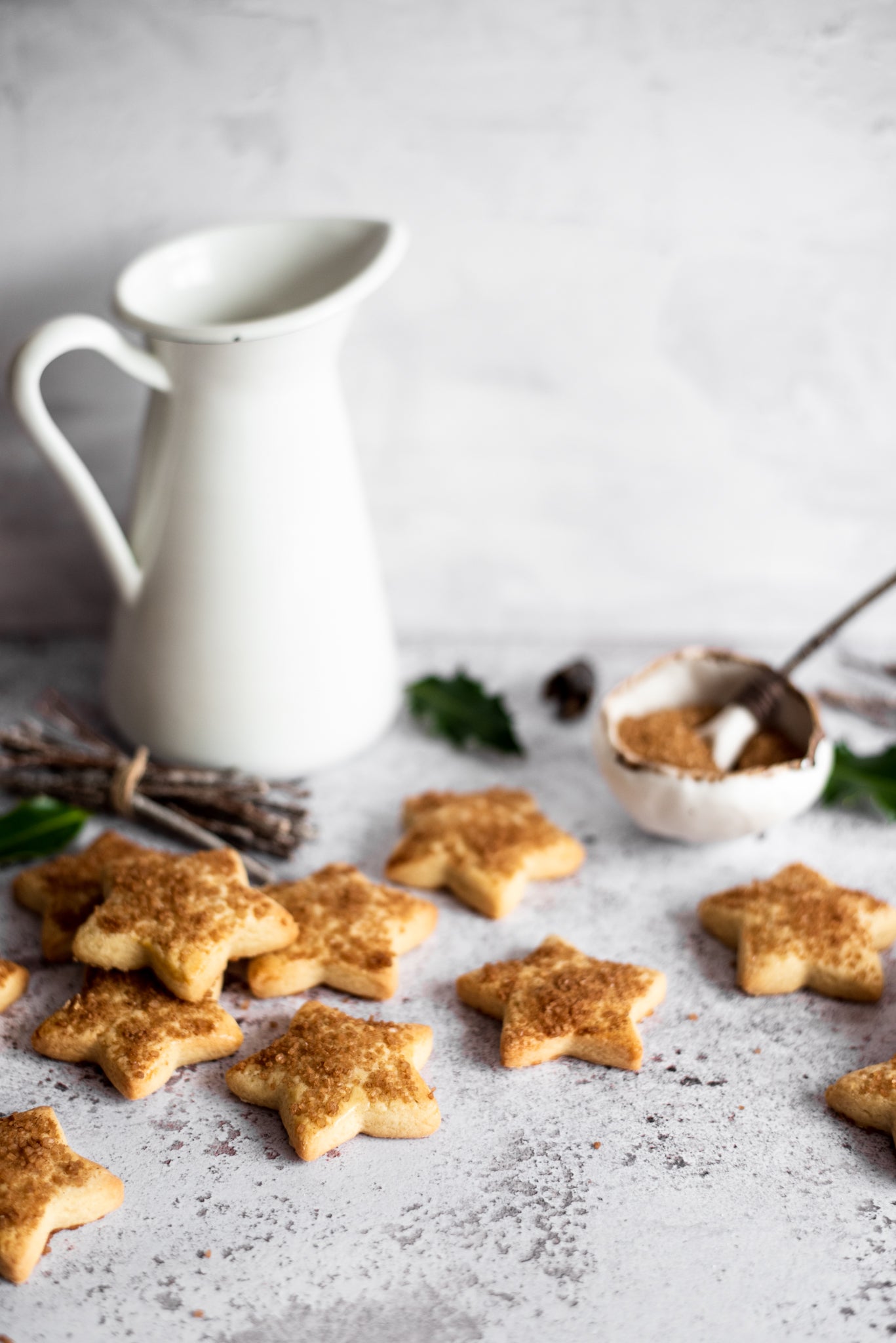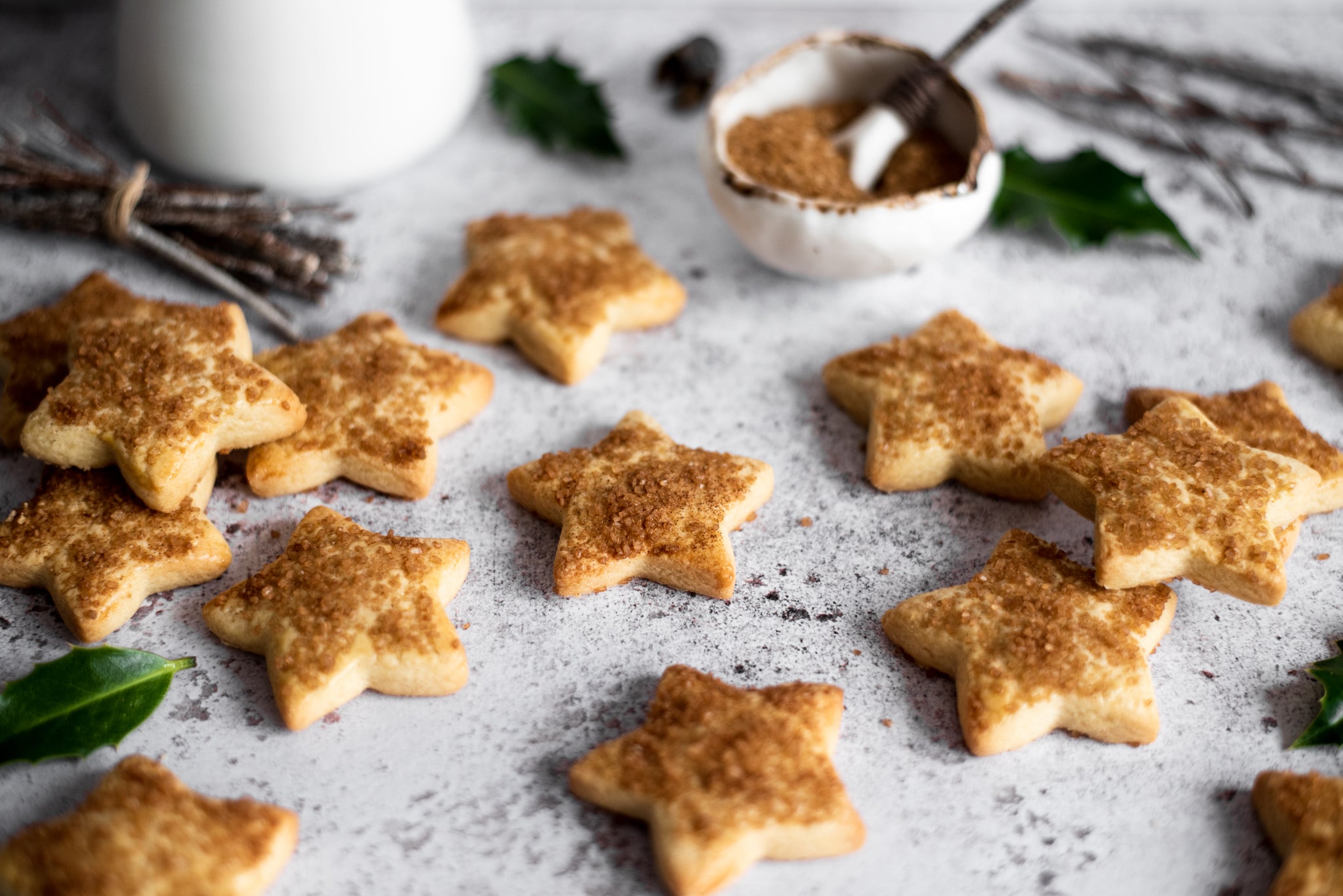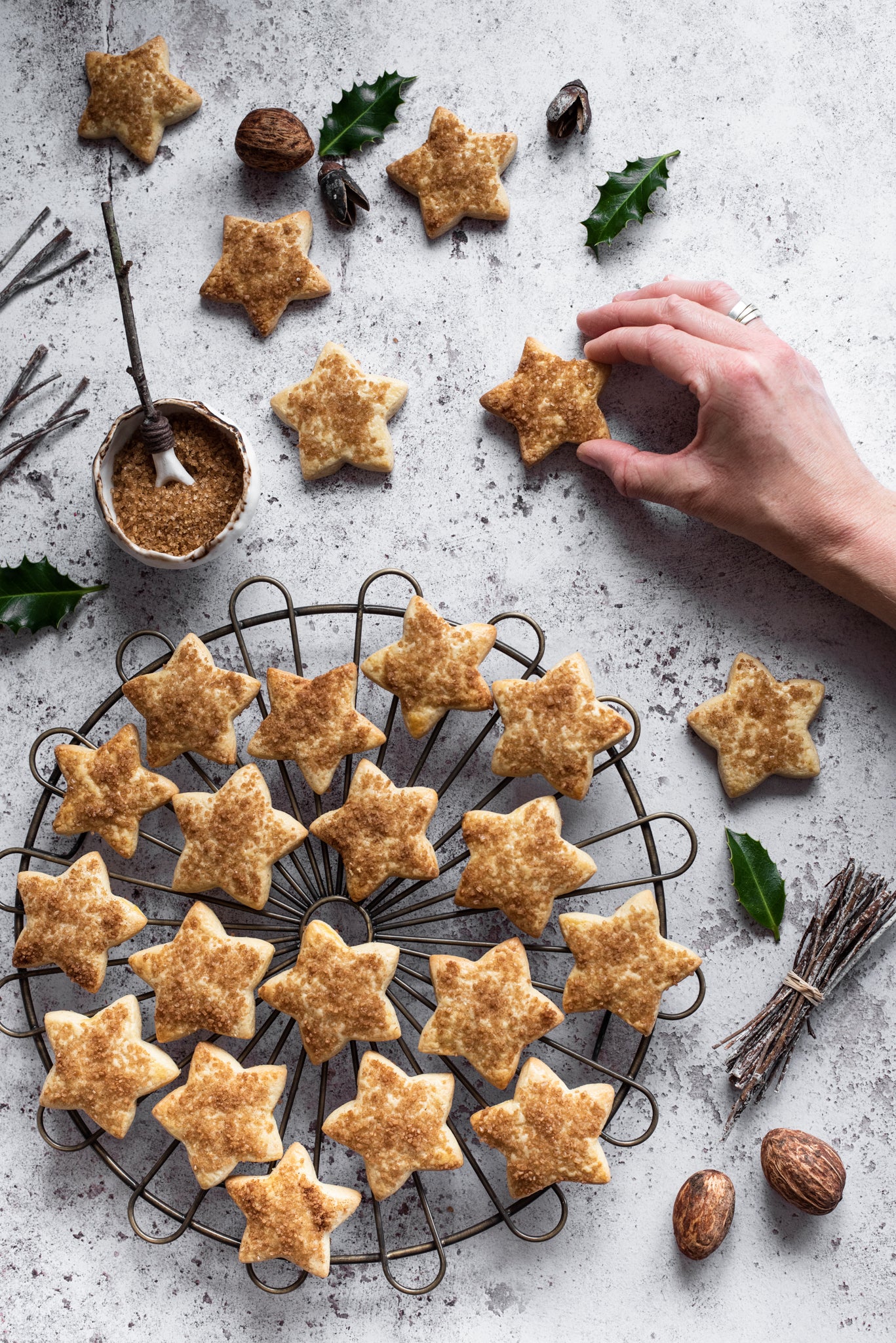 About the bake
We love cinnamon as an ingredient for baking. It reminds us of Christmas, and our Swiss Christmas Biscuits are the perfect Christmas treat. They're the perfect thing to make if you need to keep the children busy over the festive period. These will also make a great little gift for loved ones if you put them in an airtight mason jar with a little ribbon around the top.
Method
Step 1:

Pre-heat the oven to 200°C (fan 180°C, gas mark 6). Cream
the butter with the sugar, until soft and light. Beat in the egg.

Step 2:

Sift in the flour, baking powder and salt. Knead gently to form a soft dough. Place into a bowl, wrap in cling film and chill for one hour before using.

Step 3:

Roll out the dough on a lightly floured surface to approximately 5 mm thick (allow a few minutes to warm up at room temperature if too firm to roll straight from fridge).

Step 4:

Cut into star shapes using a 5cm star shaped cutter. Place on a baking tray lined with non-stick baking parchment.

Step 5:

To make the topping mix the demerara sugar with the ground cinnamon.

Step 6:

Brush the biscuits with the beaten egg and sprinkle with the sugar topping

Step 7:

Bake for 8-10 minutes until slightly golden. Allow biscuits to cool on a wire rack.



If you'd like to decorate your biscuits, we have a top video for you to watch to gain some inspiration from.

Ingredients
For the Biscuits

250g

 

Unsalted butter (softened)

125g

 Billington's Unrefined Golden Caster Sugar

1

 

Free range large egg

400g

 Allinson's plain white flour

1 tsp

 

Baking powder

1 tsp

 

Salt

For the Topping

1

 

Large free range egg(s) (beaten)

1 tsp

 

Cinnamon

50g

 Billington's unrefined demerara sugar
Utensils
Sieve

Bowl

Cling film

Rolling pin

5cm star shaped cutter

Baking tray

Pastry brush

Cooling rack
Nutritional Information
per 21g
114cal

 

Energy

6.1g

 

Fat

3.7g

 

of which Saturates

13g

 

Carbohydrates

4.9g

 

of which Sugars

1.6g

 

Protein

0.18g

 

Salt
Recipe Reviews
Easy to follow recipe. Made these but required twice time in oven. Possibly due to thickness of the biscuits. Tasted great. They was very light and tasted great but I suggest slightly more cinnamon than the recipe suggest. And maybe a bit within the actual mix.
Ingredients
For the Biscuits

250g

 

Unsalted butter (softened)

125g

 Billington's Unrefined Golden Caster Sugar

1

 

Free range large egg

400g

 Allinson's plain white flour

1 tsp

 

Baking powder

1 tsp

 

Salt

For the Topping

1

 

Large free range egg(s) (beaten)

1 tsp

 

Cinnamon

50g

 Billington's unrefined demerara sugar
Utensils
Sieve

Bowl

Cling film

Rolling pin

5cm star shaped cutter

Baking tray

Pastry brush

Cooling rack
Nutritional Information
per 21g
114cal

 

Energy

6.1g

 

Fat

3.7g

 

of which Saturates

13g

 

Carbohydrates

4.9g

 

of which Sugars

1.6g

 

Protein

0.18g

 

Salt