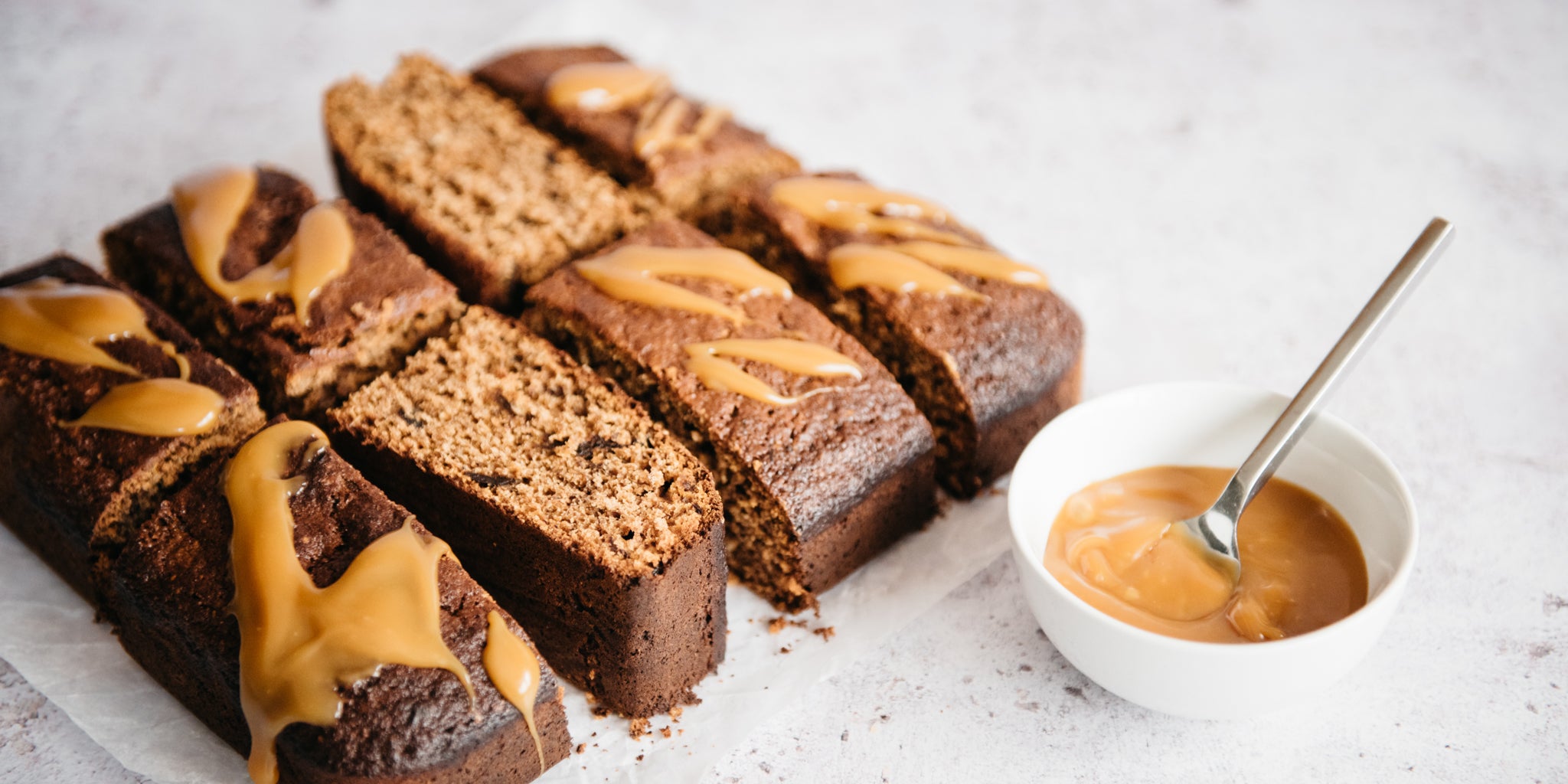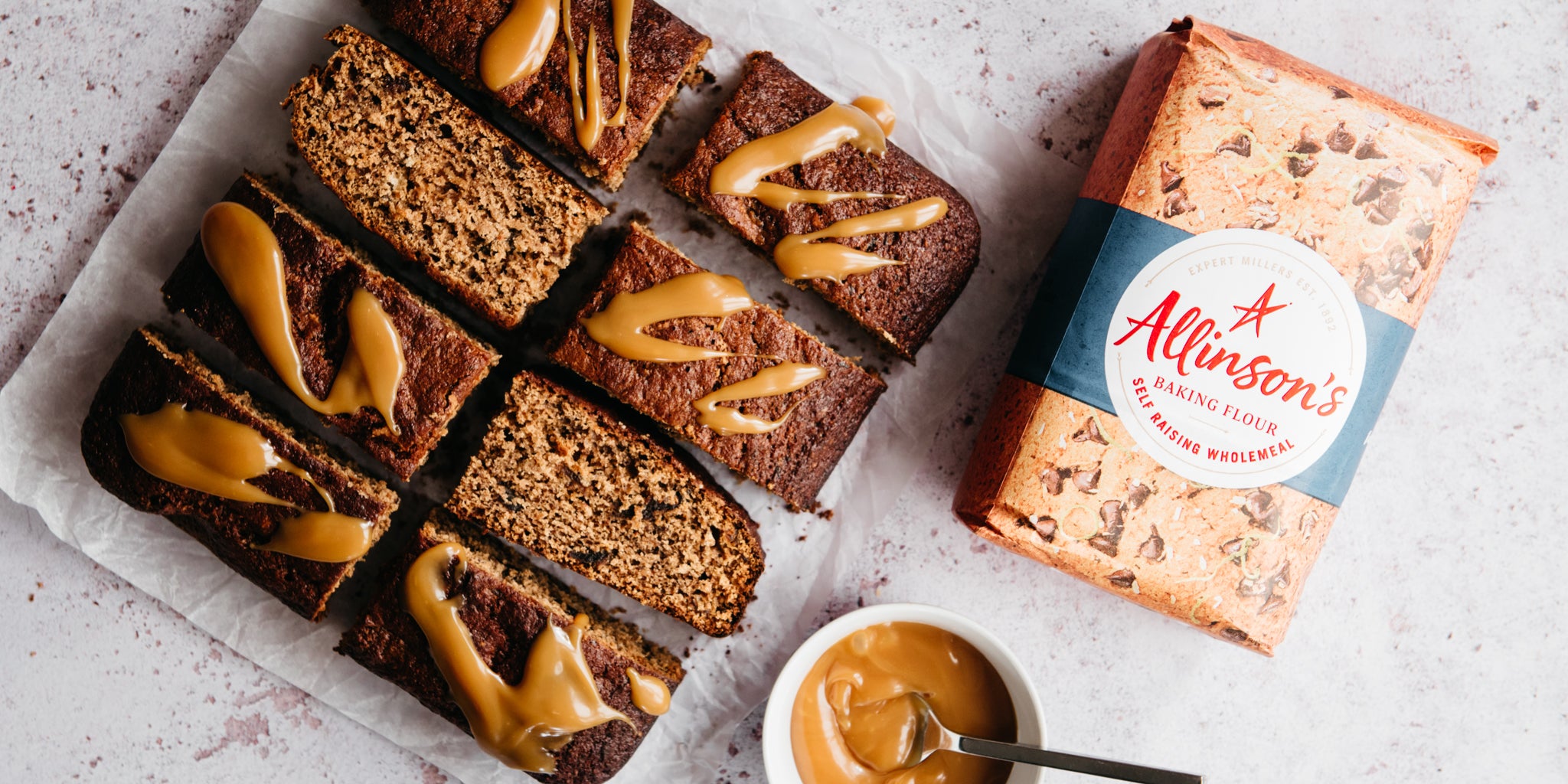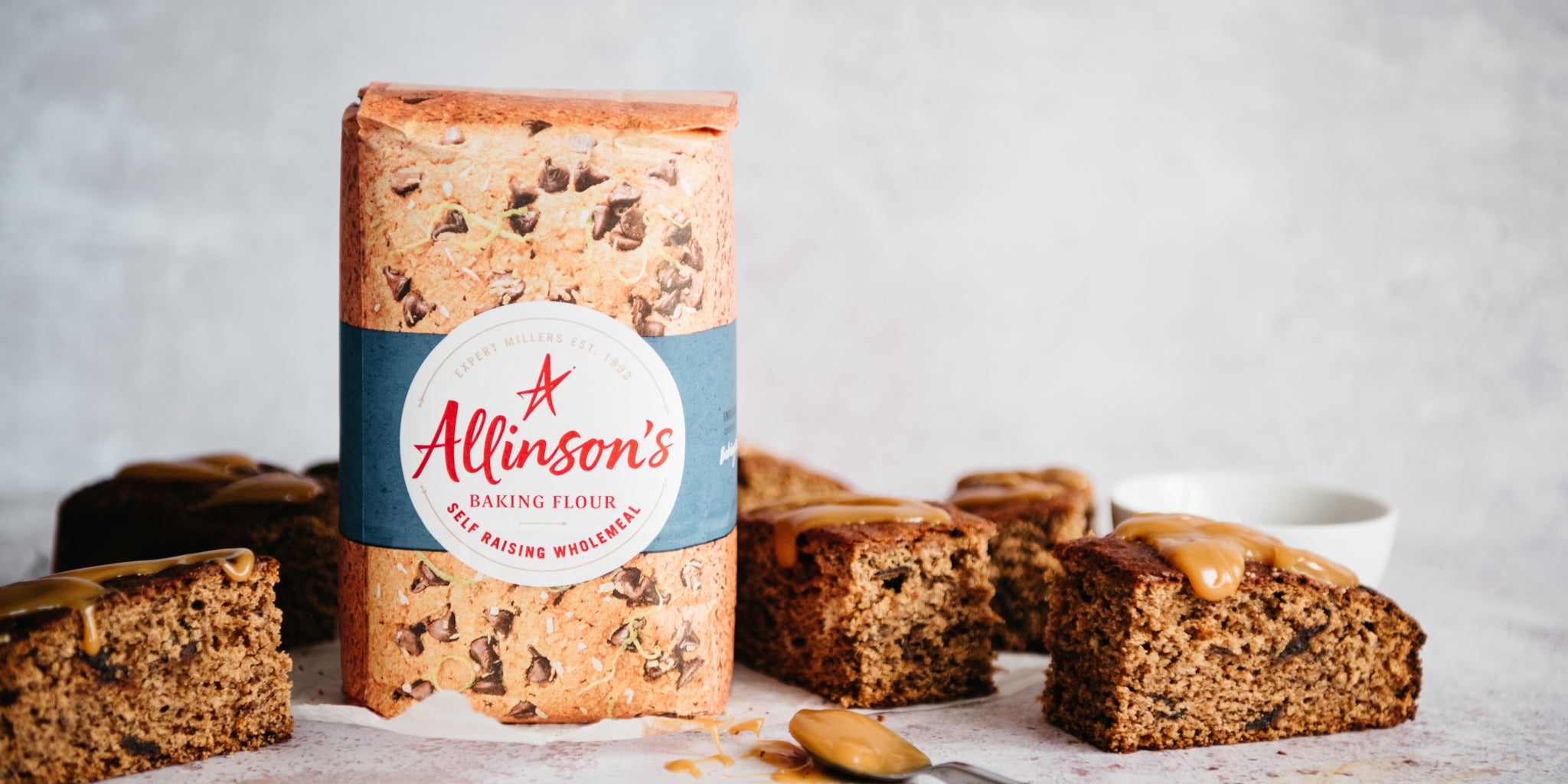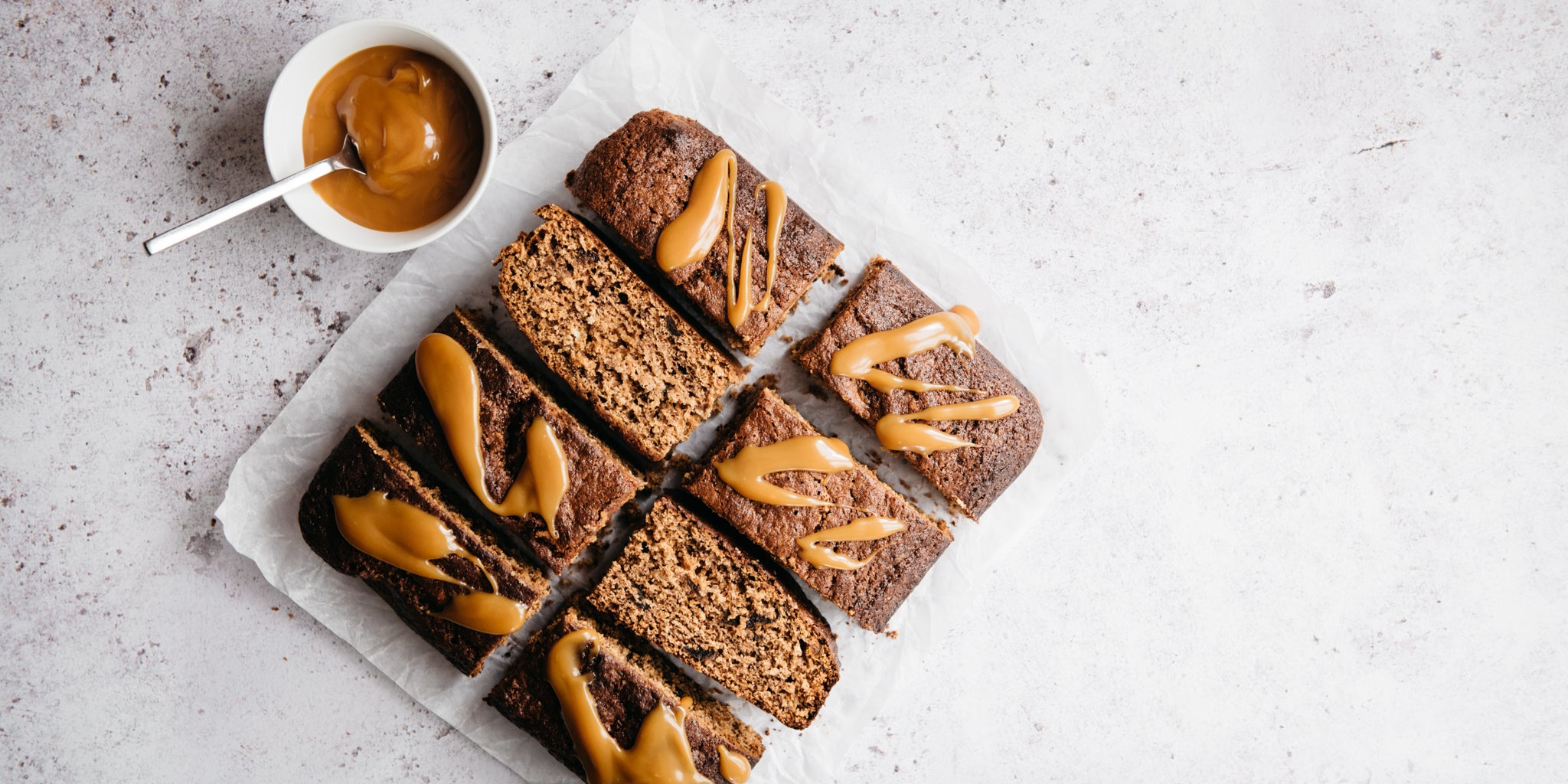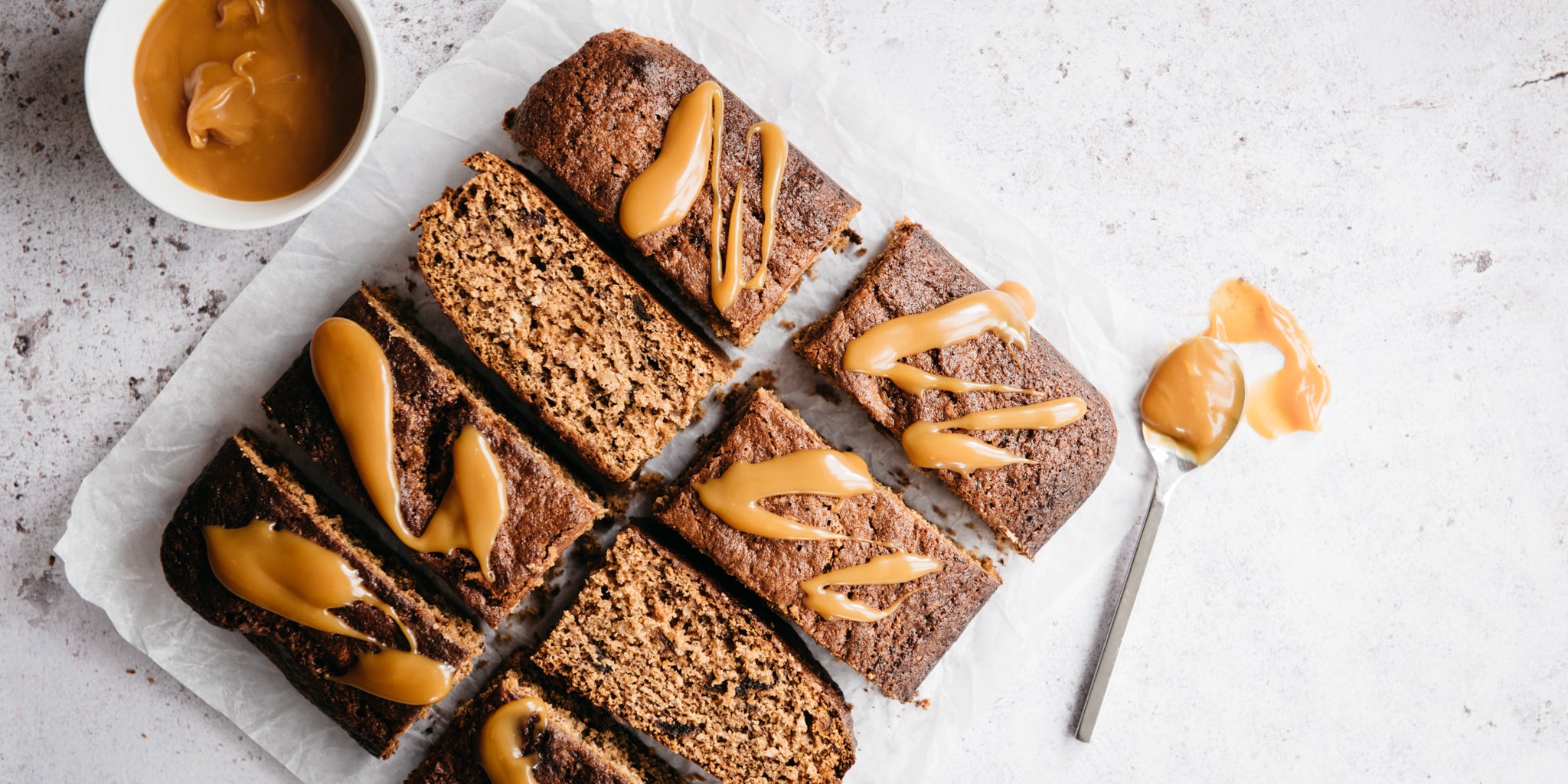 About the Wholemeal Sticky Toffee Pudding
Add a whole new meaning to wholemeal with this Ultimate Wholemeal Sticky Toffee Pudding. Rich in flavour, fluffy in texture and in a toffee league of it's own with a dollop of warm, sticky sauce thanks to Billington's Molasses sugar. What's more is that you can enjoy 75% more fibre than our standard recipe, as we've made a simple swap with Allinson's Wholemeal flour so you can indulge in this pudding knowing you're packing extra fibre into your bake.
Tempted to add more wholemeal to your next bake? We've swapped some of our classic showstoppers to use more full-of-fibre flour just waiting to be discovered and loved. Try our Wholemeal Fairy cakes which are perfect for all of the family to bake and enjoy, or for something a little more rich in flavour, you can't go wrong with our Wholemeal Chocolate Cupcakes with swirls of rich buttercream.
Method
Step 1:

Preheat the oven to 180°C (160°C fan, gas mark 4). Butter and flour the sides of a 20x20cm square cake tin and line the base with greaseproof paper.

Step 2:

Put the chopped dates and tea in a small pan and bring to the boil. Cook for a few minutes to soften the dates, then remove from the heat and set aside.

Step 3:

Beat the butter in a large bowl or use an electric food mixer until soft.

Step 4:

Add the Golden Caster Sugar and beat until the mixture is pale and fluffy. Beat in the eggs, one at a time, then beat in the mixed spice and vanilla extract. Fold in the date mixture.

Step 5:

Sift in the flour and bicarbonate of soda and fold in gently until mixed.

Step 6:

Pour the mixture into the prepared tin and bake in the oven for 45 mins, or until the top is just firm to the touch and a skewer inserted into the middle comes out clean.

Step 7:

Remove the cake from the oven and allow to stand in the tin for a few minutes before transferring to a serving plate.

Step 8:

To make the toffee sauce, melt the butter and add the Molasses Sugar and syrup, stir until all sugar is dissolved then add the double cream and vanilla extract and keep stirring until it is thick.

Step 9:

Serve a portion of the pudding with toffee sauce poured over the top and a dollop of cream.
Ingredients
For the wholemeal sponge

175g

 Billington's Unrefined Golden Caster Sugar

225g

 

Dates (chopped & stoned)

250ml

 

Black tea

100g

 

Unsalted butter (softened)

3

 

Large free range eggs

1 tsp

 

Mixed spice

1 tsp

 Nielsen-Massey Vanilla Extract

170g

 

Allinson's Self Raising Wholemeal Flour

55g

 Allinson's Self Raising White Flour

3/4 tsp

 

Bicarbonate of Soda
Utensils
20x 20cm cm square brownie tin

Pan

Electric mixer (optional)

Parchment paper
We'd love a slice of advice.
Was it yum? Did the recipe work well? Did you customise the recipe?
Ingredients
For the wholemeal sponge

175g

 Billington's Unrefined Golden Caster Sugar

225g

 

Dates (chopped & stoned)

250ml

 

Black tea

100g

 

Unsalted butter (softened)

3

 

Large free range eggs

1 tsp

 

Mixed spice

1 tsp

 Nielsen-Massey Vanilla Extract

170g

 

Allinson's Self Raising Wholemeal Flour

55g

 Allinson's Self Raising White Flour

3/4 tsp

 

Bicarbonate of Soda
Utensils
20x 20cm cm square brownie tin

Pan

Electric mixer (optional)

Parchment paper