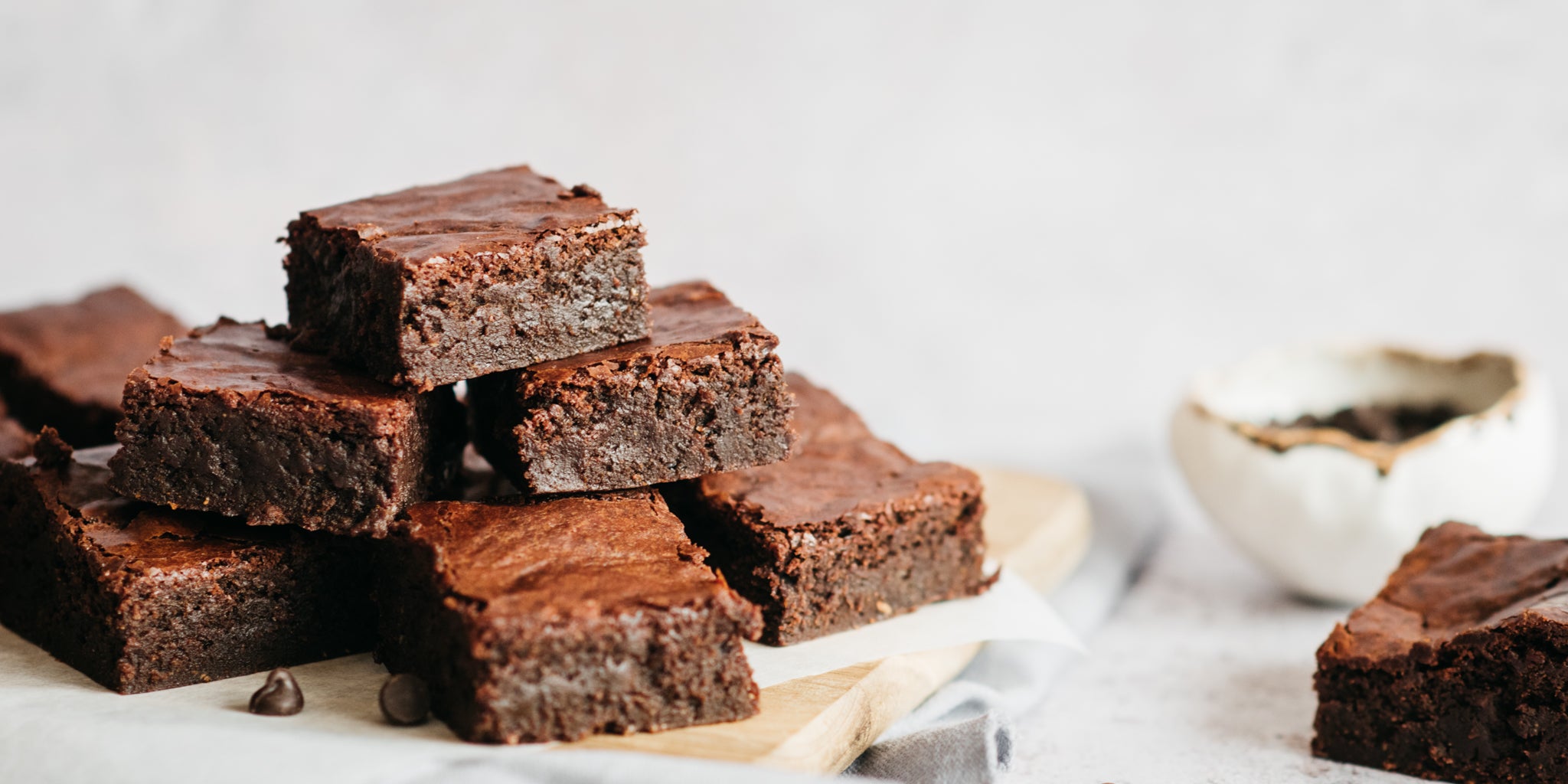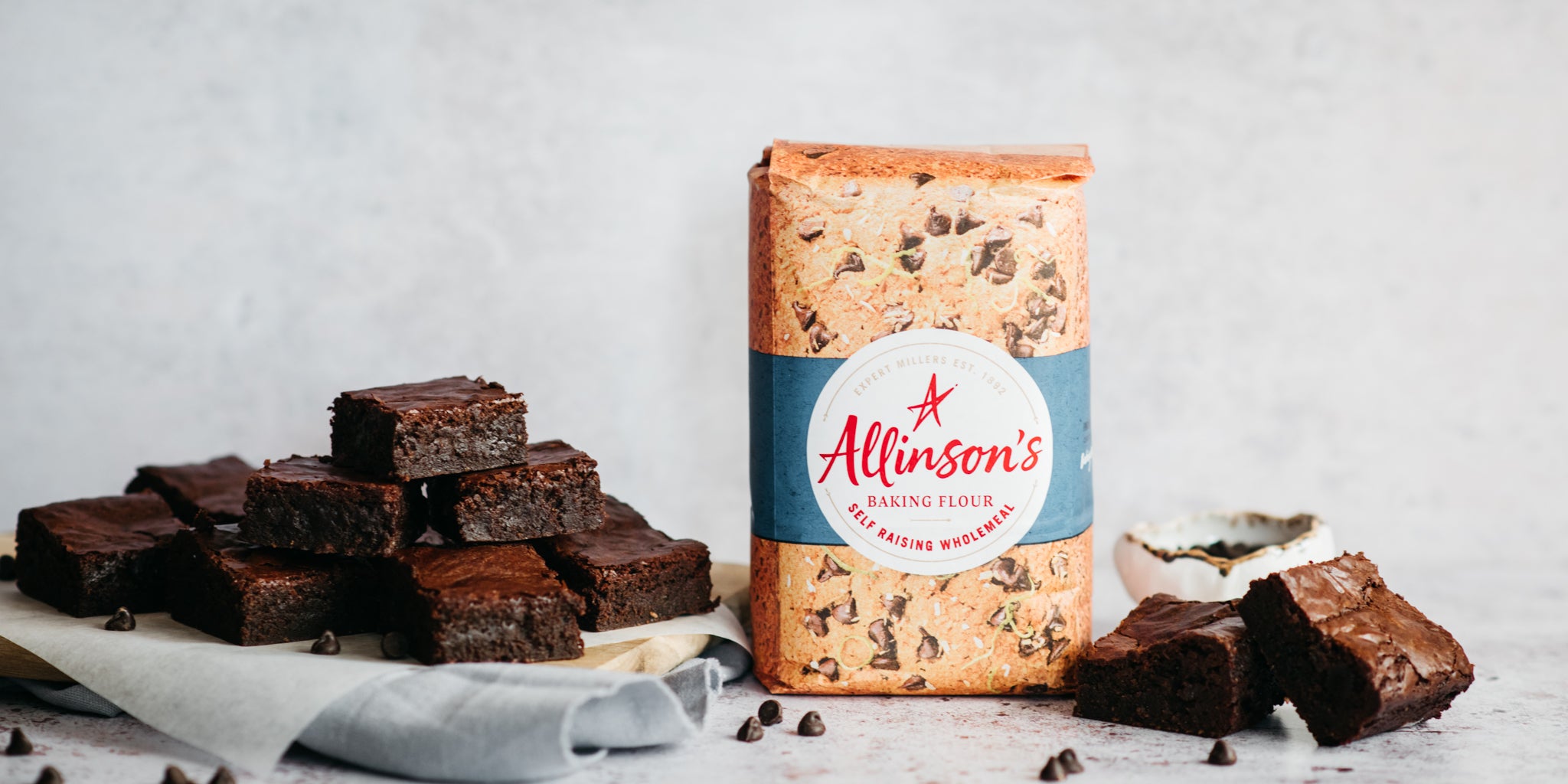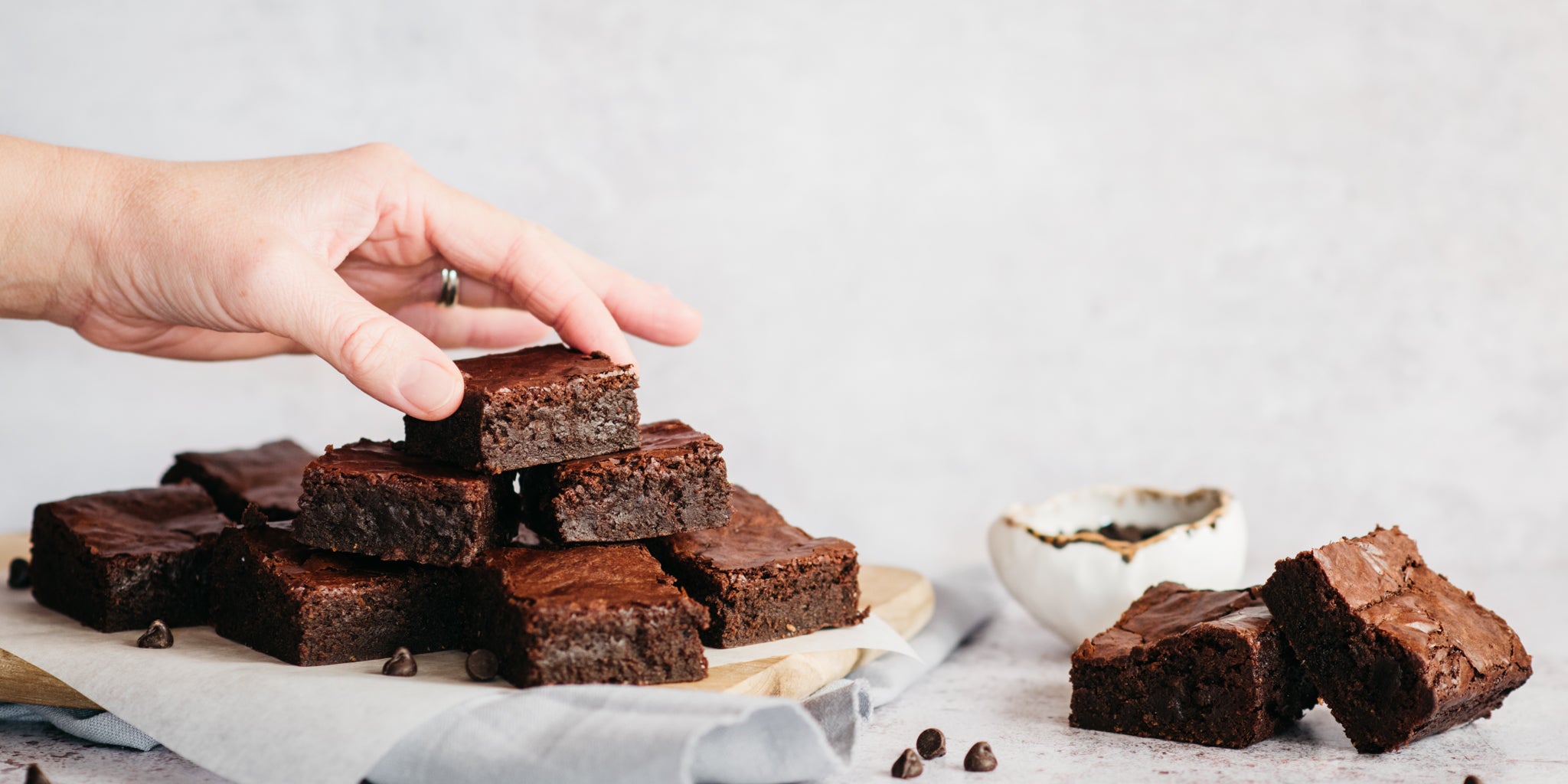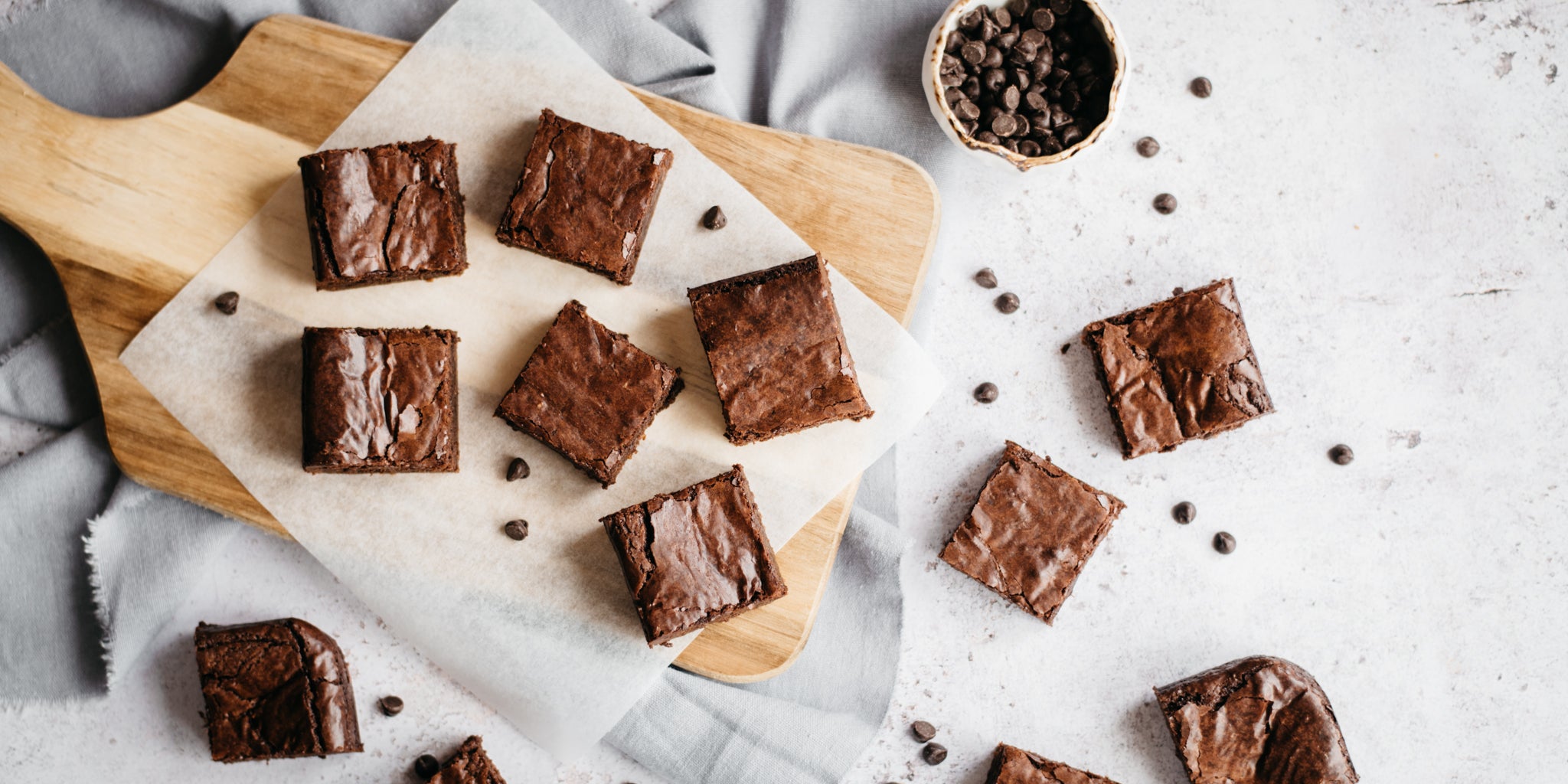 About the Wholemeal Chocolate Brownies
If you love the ultimate Billington's brownies, then you'll be sure to love this recipe - same rich flavours, same gooey texture, but higher levels of fibre thanks to Allinson's Wholemeal Flour we've swapped out for in this recipe. Follow 7 simple steps to deliciously decadent brownies which you can fill with whatever you like, whether its Biscoff pieces, aero bubbles or Cadbury caramel nibbles - this is a recipe you'll come back to time and time again.
Looking for your next chocolatey bake to satisfy those cocoa cravings? Look no further than our Brownie Based Millionaire's Traybake or keep things full of fibre with Wholemeal Chocolate Cupcakes with whirls of chocolate buttercream.
Method
Step 1:

Preheat the oven to 190°C (fan 170°C, gas mark 5) and line a 20cm square tin with baking parchment.

Step 2:

Melt the chocolate and butter in a heatproof bowl over a pan of simmering water.

Step 3:

Whisk the eggs until pale and fluffy, add the muscovado sugar and whisk until thick - then gently fold in the chocolate.

Step 4:

Sieve in the flour and fold in until the mixture is smooth.

Step 5:

Pour into the prepared tin and bake for 30-35 minutes, until you see a paper-like crust on top, there should still be some movement in the centre of the tin.

Step 6:

If your brownie begins to brown around the edges, loosely cover with baking paper to protect it whilst it continues to bake.

Step 7:

Remove from the oven. The brownie texture should still be gooey in the centre (it will firm up as the brownie cools). Leave to cool, then cut into squares.
Ingredients
For the wholemeal brownie

200g

 

Unsalted butter (softened)

350g

 

Dark chocolate

3

 

Free range medium eggs

250g

 Billington's Unrefined Dark Muscovado Sugar

50g

 

Allinson's Self Raising Wholemeal Flour
Utensils
20x20 square baking tin

Sauce pan

Sieve

Wooden spoon

Spatula
We'd love a slice of advice.
Was it yum? Did the recipe work well? Did you customise the recipe?
Ingredients
For the wholemeal brownie

200g

 

Unsalted butter (softened)

350g

 

Dark chocolate

3

 

Free range medium eggs

250g

 Billington's Unrefined Dark Muscovado Sugar

50g

 

Allinson's Self Raising Wholemeal Flour
Utensils
20x20 square baking tin

Sauce pan

Sieve

Wooden spoon

Spatula