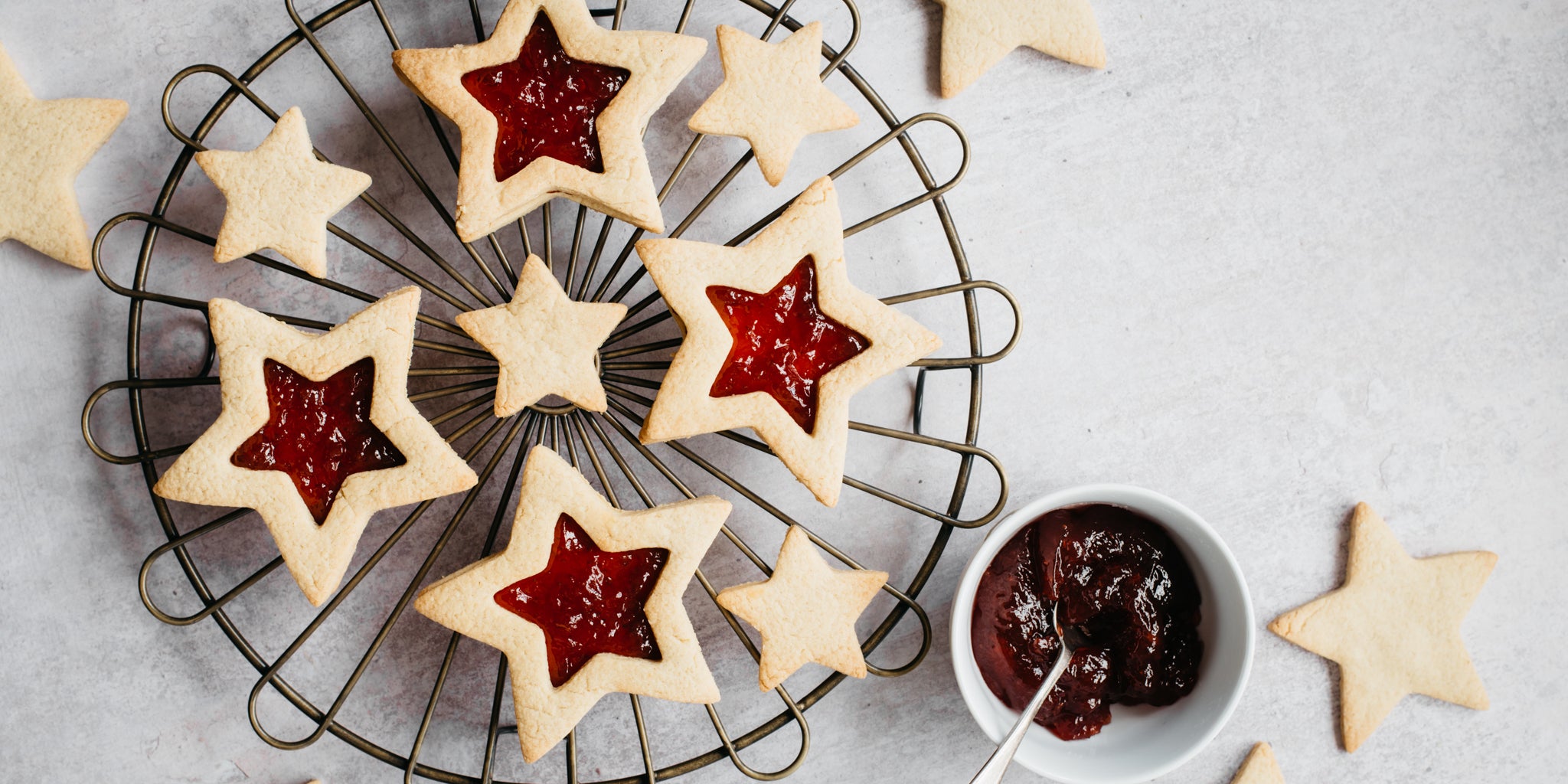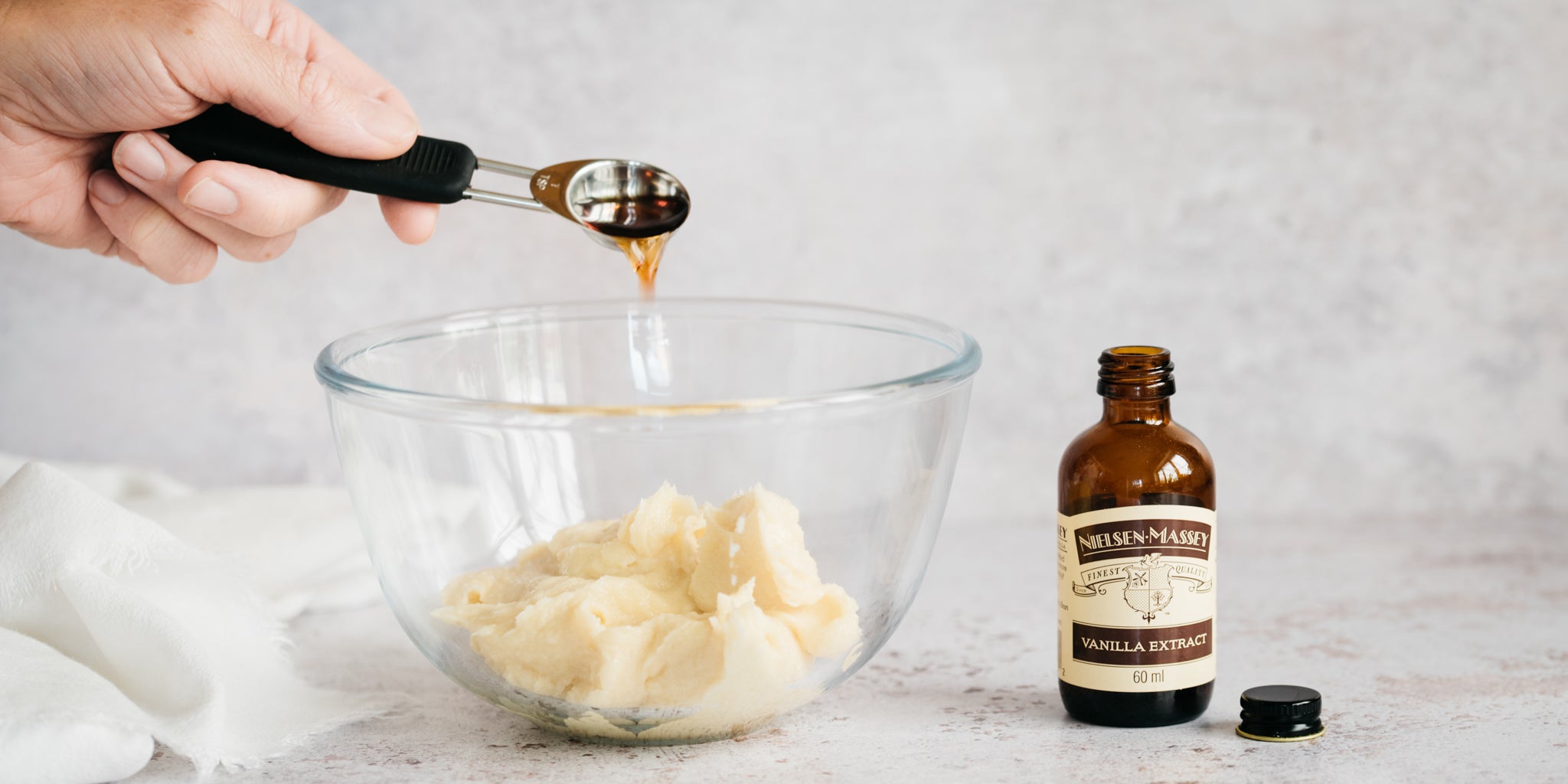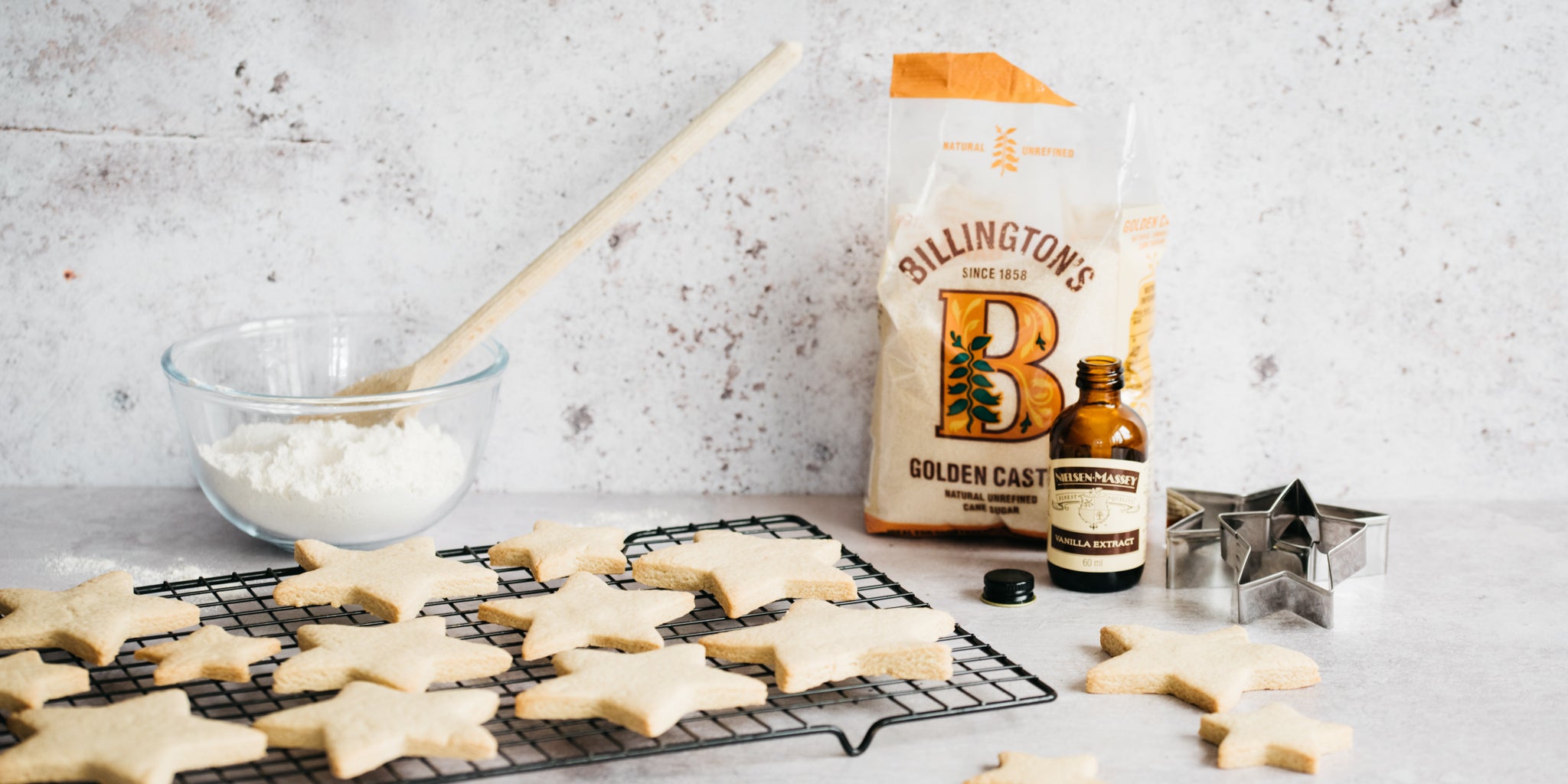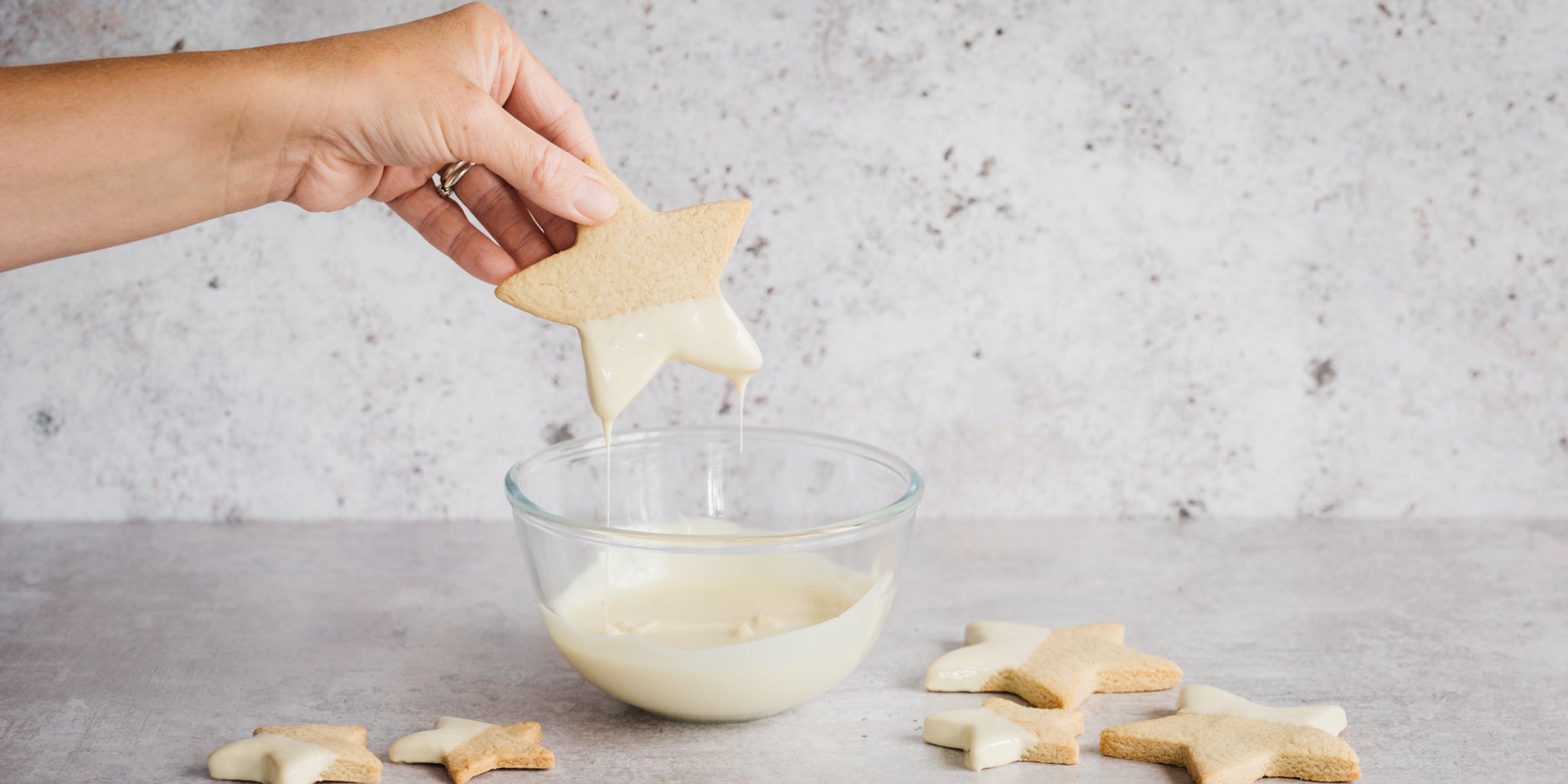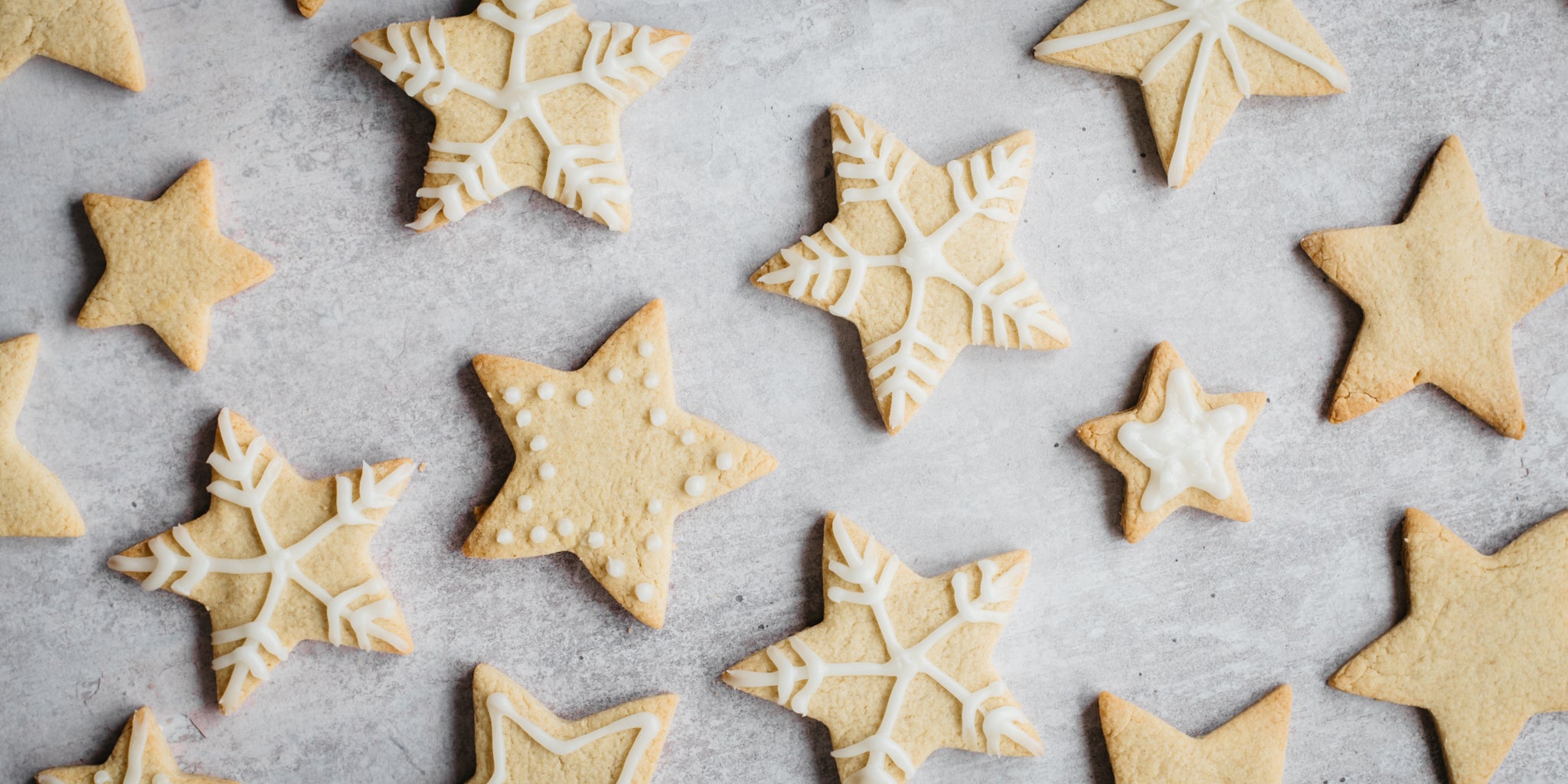 About the bake
This vanilla biscuit recipe is so simple to make and can be personalised and decorated in a number of different ways.
Why not fill your vanilla star biscuits with a yummy jam filling or perhaps whip up some vanilla icing and pipe snowflakes to make the perfect homemade Christmas gift.
Whether you are dipping in melted chocolate or eating them plain, the Nielsen-Massey vanilla used in this recipe will give your biscuits a delicious burst of flavour with every bite.
Method
Step 1:

Preheat the oven to 180°C (160°C fan, 350°F, gas mark 4). Line 2 baking trays with non-stick baking paper.

Step 2:

Cream the butter, sugar and vanilla extract together in a mixing bowl until creamy. Add the egg and continue to mix , gradually adding the flour until you reach a soft dough. Wrap in clingfilm and chill for 30 minutes.

Step 3:

Roll out the dough 5mm/1/4" thick on a surface dusted with a little flour. Cut out 40 stars. Place on the baking trays and bake for about 15 minutes until golden brown. Remove and cool on a wire rack.

Step 4:

To decorate, melt the white chocolate and drizzle over the top of the stars. Leave to set.



If you'd rather decorate your biscuits with royal icing, this video will show you how:

Ingredients
150g

 

Butter (unsalted)

75g

 Billington's Unrefined Golden Caster Sugar

2 tsp

 Nielsen-Massey Vanilla Extract

300g

 Allinson's plain white flour

1

 

Egg

150g

 

White chocolate
Nutritional Information
per 31g
167cal

 

Energy

8.9g

 

Fat

5.4g

 

of which Saturates

19g

 

Carbohydrates

8g

 

of which Sugars

2.4g

 

Protein

0.03g

 

Salt
Recipe Reviews
This recipe is so simple, easy to follow and produces the best cookies!! Children loved it, its texture was fab. Totally recommend this :D
DELICIOUS!!!!!!!!!!!!!!!!!!!!!!!!!!!!!!!!!!
30 mins is a bit much for them to cool had to wait a while. But tasted pretty good thank you !
It's a good one although it's a bit hard.. For me..But its was ok..Thanks!!
Do the biscuits have to be cool or hot when you put the icing on
Thanks
Hello,
Biscuits need to be cold to ice them, otherwise the icing will melt from the heat of the biscuits.
Happy Baking!
Really lovely could do with being a bit more sugary but I'll just add more sugar next time thank you good recipe 🙂🙂
Ingredients
150g

 

Butter (unsalted)

75g

 Billington's Unrefined Golden Caster Sugar

2 tsp

 Nielsen-Massey Vanilla Extract

300g

 Allinson's plain white flour

1

 

Egg

150g

 

White chocolate
Nutritional Information
per 31g
167cal

 

Energy

8.9g

 

Fat

5.4g

 

of which Saturates

19g

 

Carbohydrates

8g

 

of which Sugars

2.4g

 

Protein

0.03g

 

Salt