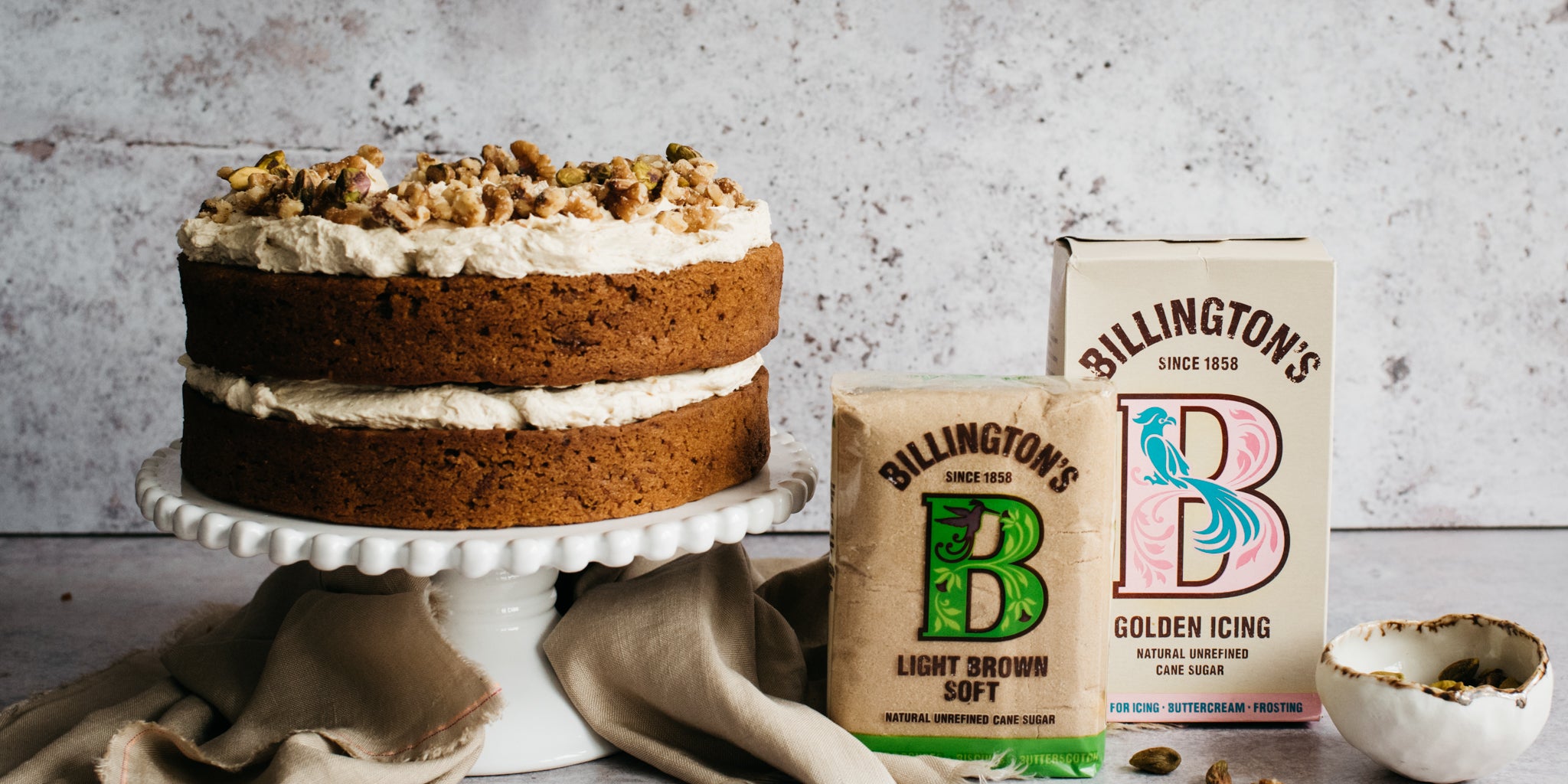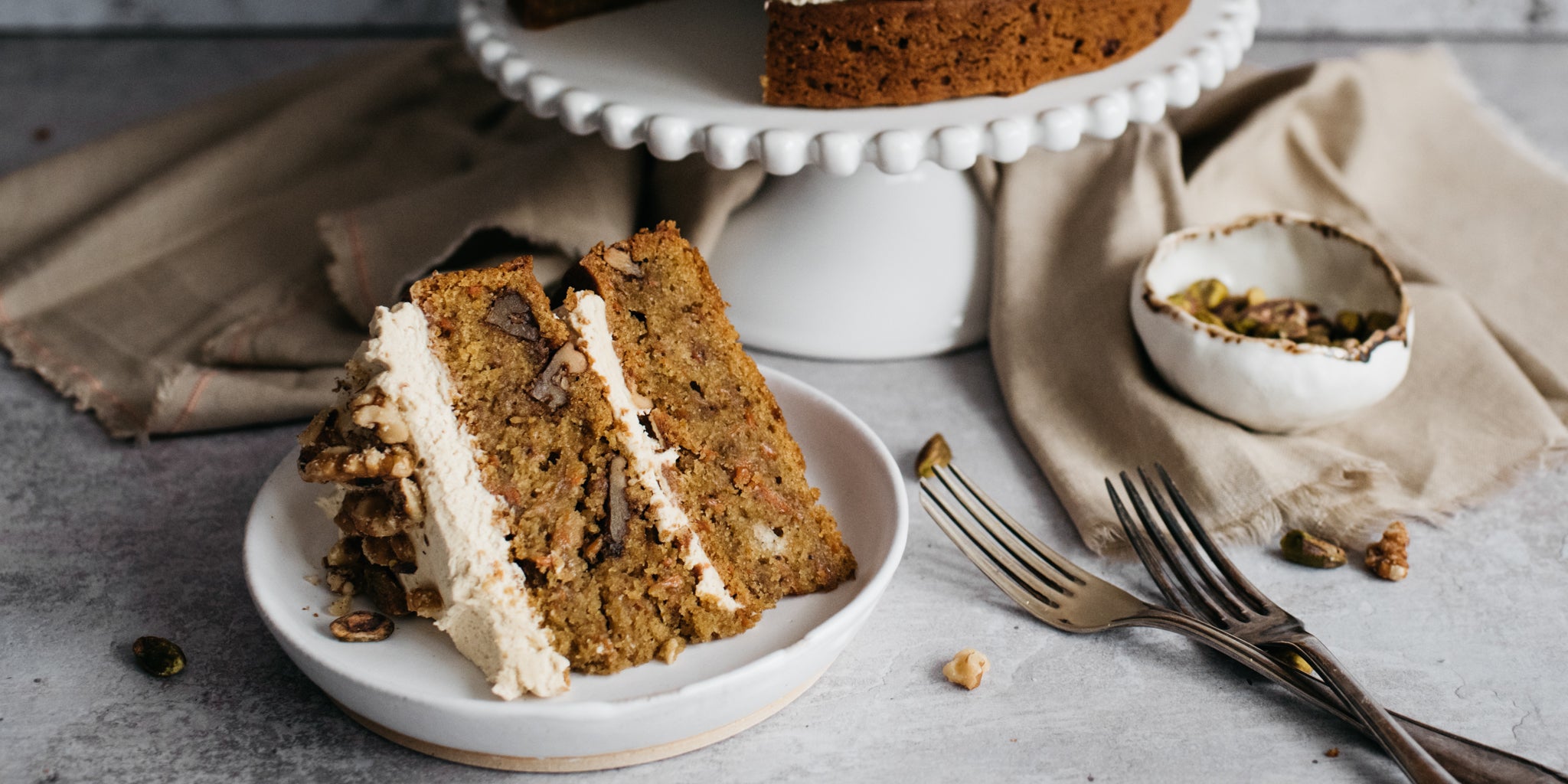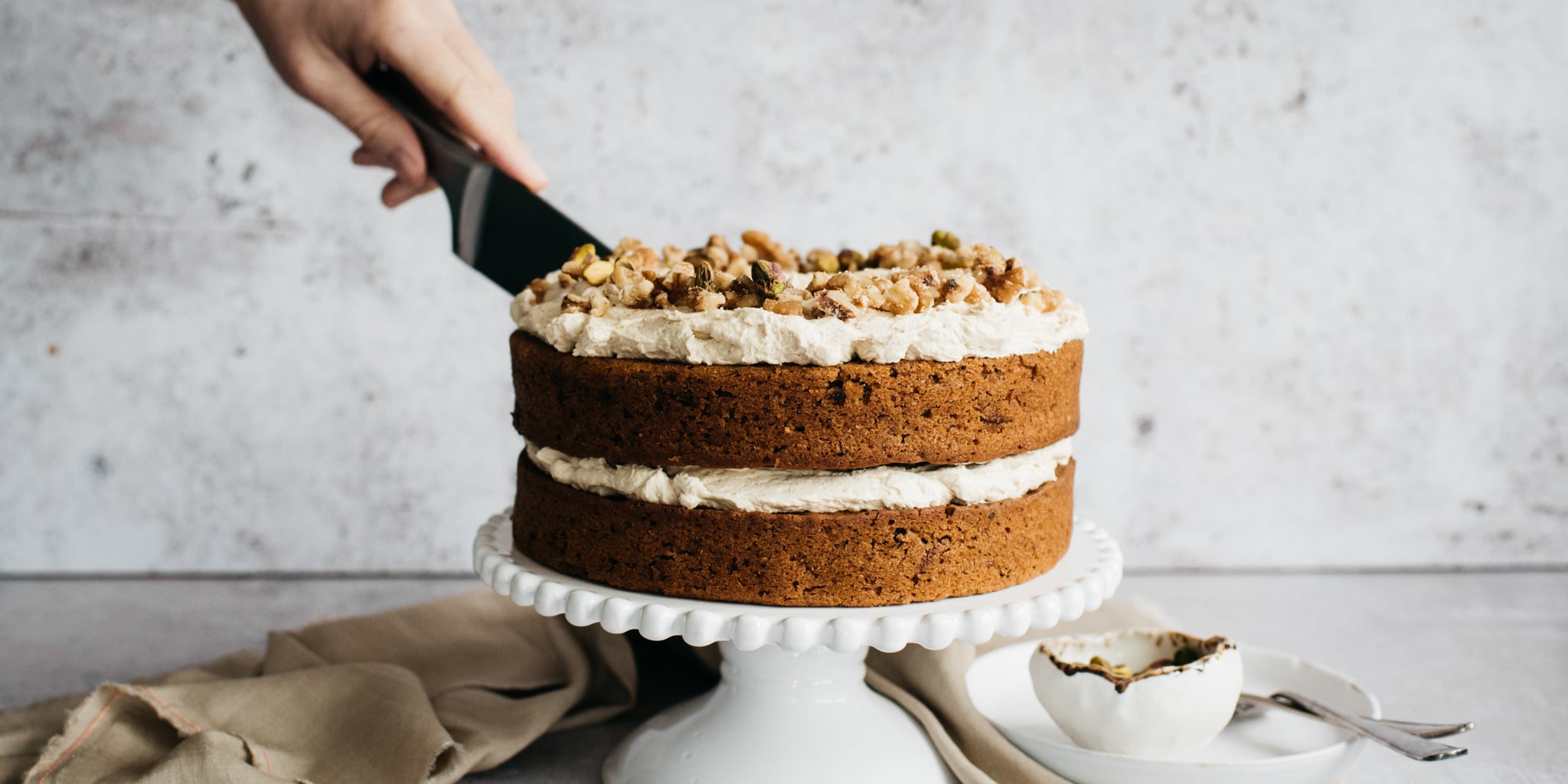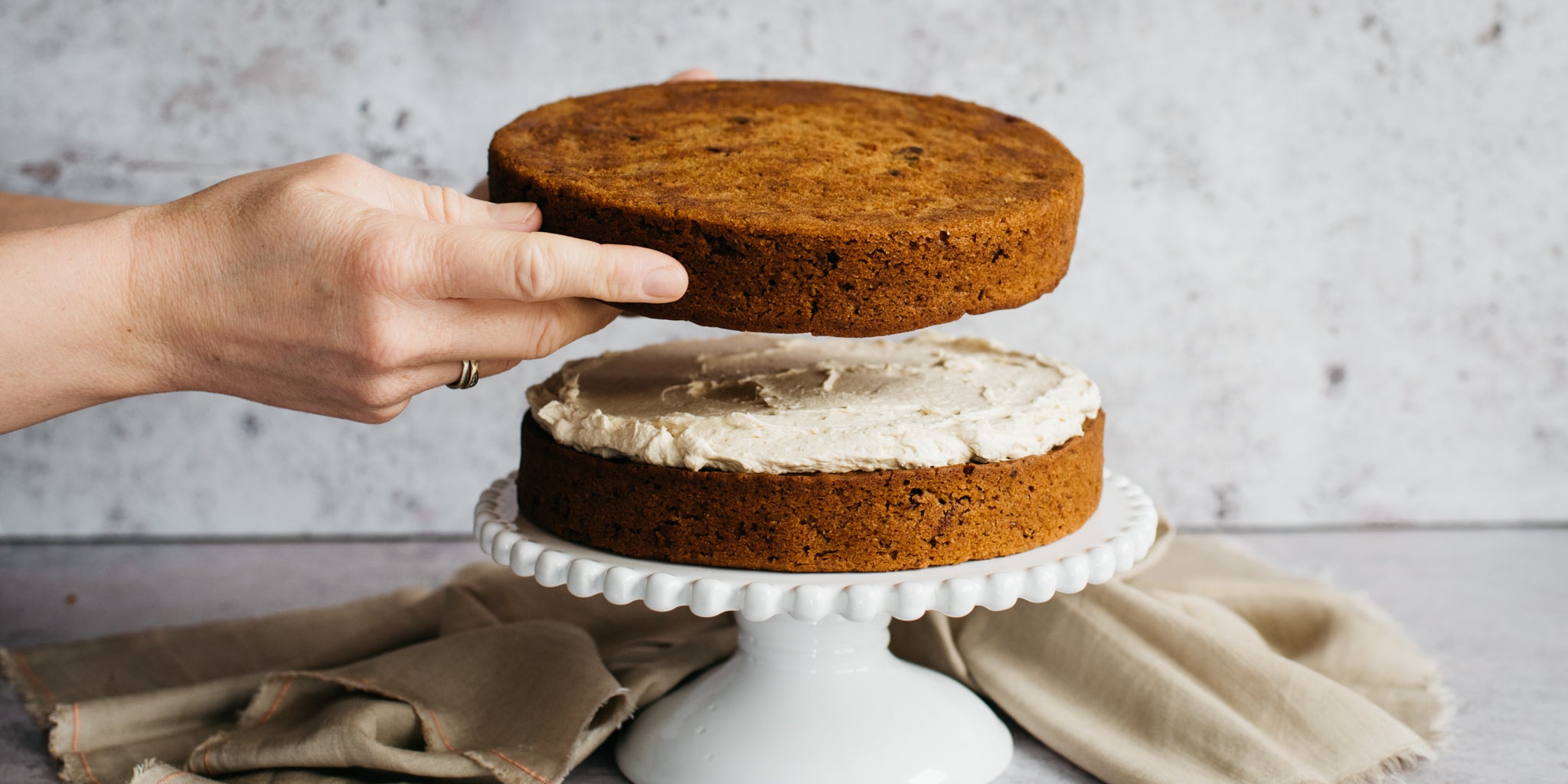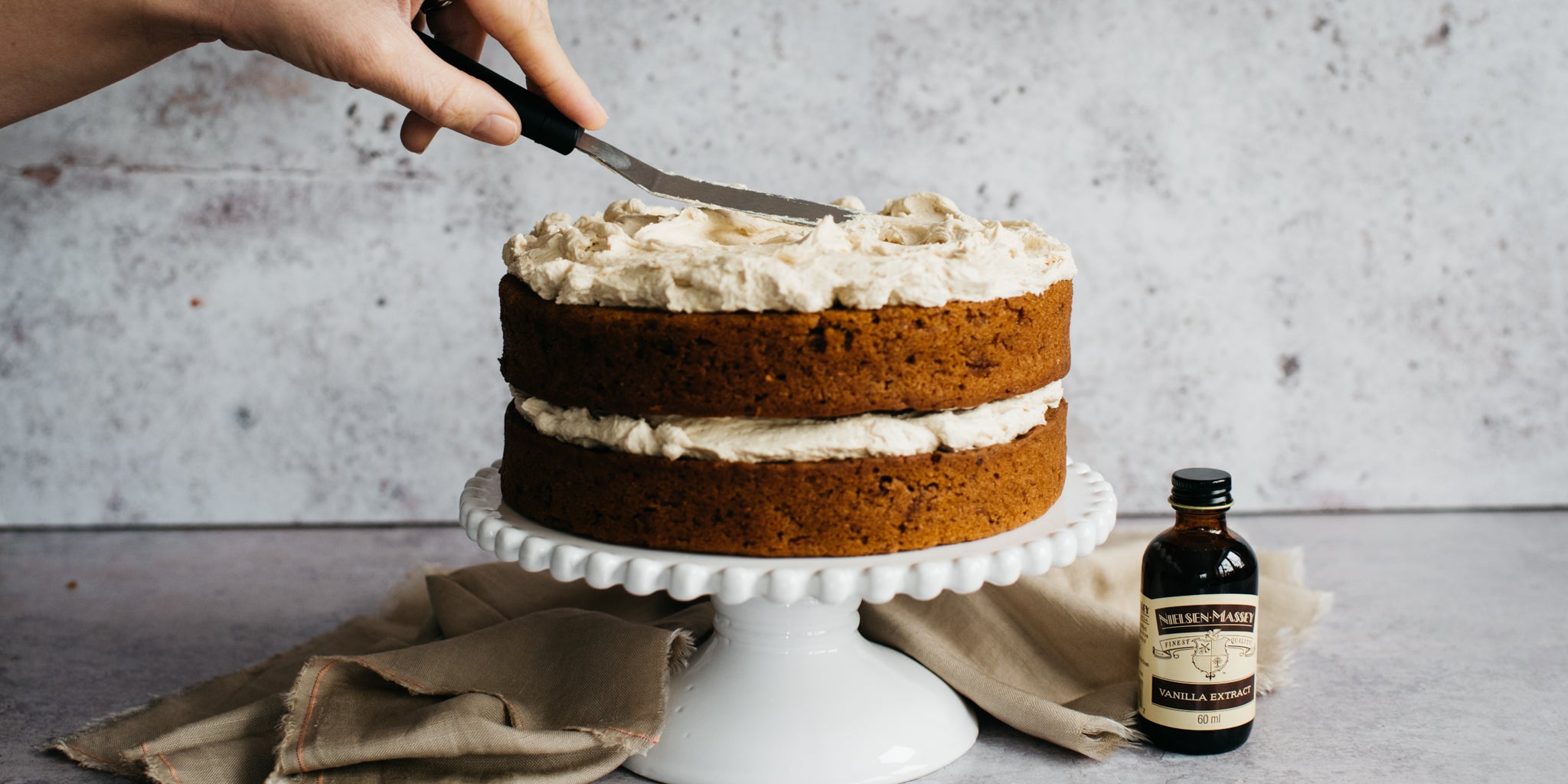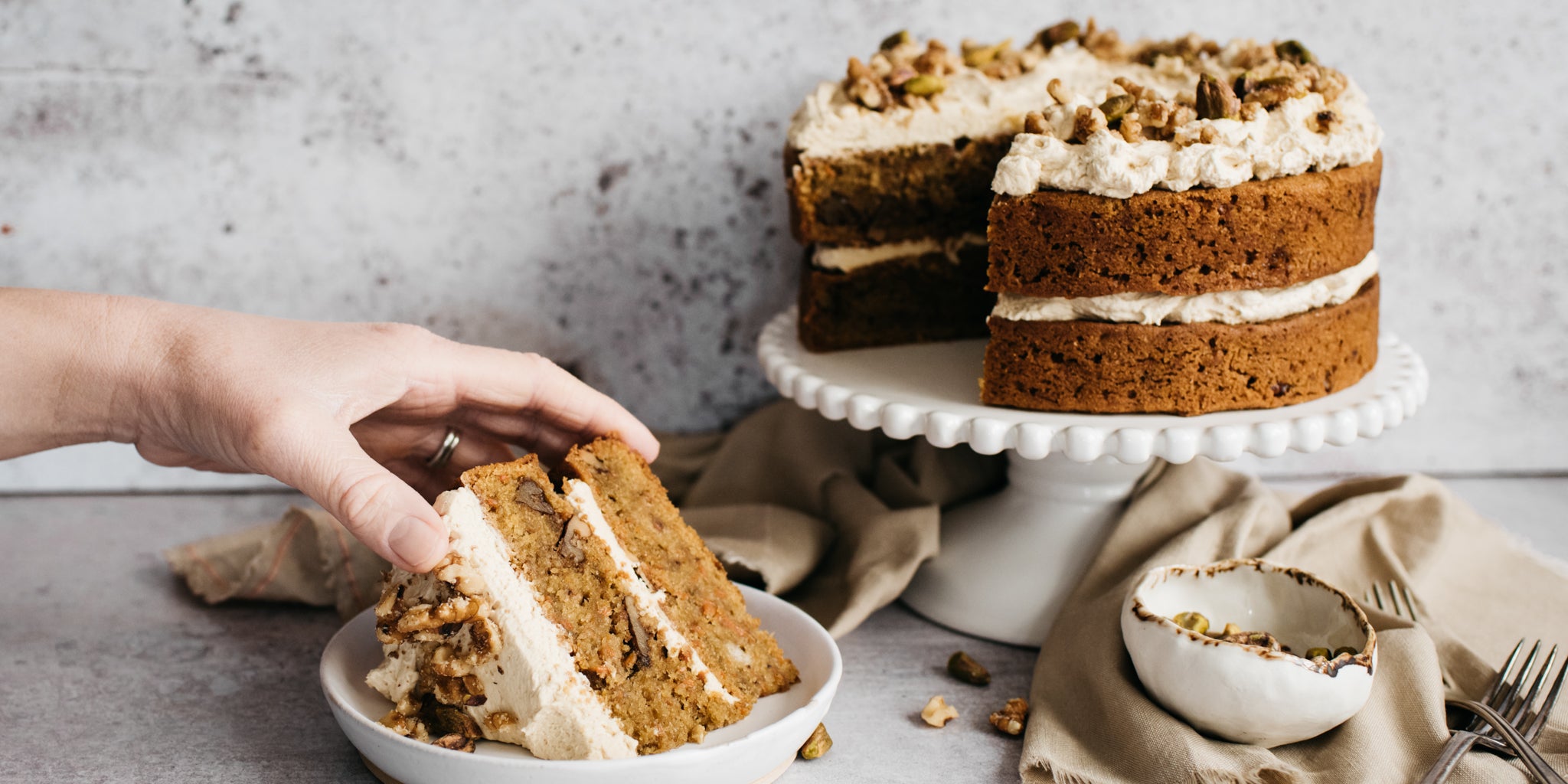 About the Vegan Carrot Cake
This easy to bake vegan carrot cake with vanilla buttercream is perfect for spring, Easter and Mother's Day. Bursting with all the spices, nuts and sweetness you'd expect from a moist carrot cake, thanks to it's olive oil sponge and generous sprinklings of ginger and cinnamon.
Adding Billington's Light Brown Soft Sugar gives this plant-based carrot cake caramelly depth and a warmth of flavour in each bite.
Store in an airtight container, at room temperature. Consume within 3 days (we're pretty sure it will be gone without a blink, so good luck getting to day 3!).
Method
Step 1:

Preheat the oven to 170 degrees C/150 degrees C fan

Step 2:

Grease and line two 8 inch round cake tins

Step 3:

Measure the flour, baking powder and spices into a large bowl and set aside

Step 4:

Place the sugar, vanilla extract and oil into a separate bowl and whisk together until smooth and silky

Step 5:

Add the almond milk and whisk again

Step 6:

Add the dry ingredients to the wet and very gently whisk until full incorporated

Step 7:

Fold the grated carrots and walnuts into the cake batter

Step 8:

Pour the batter into the prepared cake tins and bake in the preheated over for 40-45 minutes or until an inserted skewer comes out clean

Step 9:

Remove from the oven and allow to cool fully on a wire rack

Step 10:

Begin making the buttercream by beating together the vegan butter, icing sugar and almond milk until the buttercream becomes silky and a spreadable texture

Step 11:

Using an o!set spatula, gently frost the top of the first cake layer, then repeat with the second layer

Step 12:

Sprinkle over chopped walnuts and serve
Ingredients
For the cake

400g

 

Allinson's plain flour

4 tsp

 

Baking Powder

400g

 Billington's Light Brown Soft Sugar

1 tsp

 Nielsen-Massey Vanilla Extract

300g

 

Almond milk

250ml

 

Olive oil

300g

 

Grated carrots

2 tsp

 

Ground cinnamon

2 tsp

 

Ground ginger

100g

 

Walnuts, roughly chopped (plus a few extra for decoration)

For the buttercream

250g

 

Vegan block butter, room temperature

500g

 Billington's Unrefined Golden Icing Sugar

6 tbsp

 

Almond milk (to loosen)
Utensils
Two 8 inch cake tins

Parchment paper

Stand mixer

Spatula
We'd love a slice of advice.
Was it yum? Did the recipe work well? Did you customise the recipe?
Ingredients
For the cake

400g

 

Allinson's plain flour

4 tsp

 

Baking Powder

400g

 Billington's Light Brown Soft Sugar

1 tsp

 Nielsen-Massey Vanilla Extract

300g

 

Almond milk

250ml

 

Olive oil

300g

 

Grated carrots

2 tsp

 

Ground cinnamon

2 tsp

 

Ground ginger

100g

 

Walnuts, roughly chopped (plus a few extra for decoration)

For the buttercream

250g

 

Vegan block butter, room temperature

500g

 Billington's Unrefined Golden Icing Sugar

6 tbsp

 

Almond milk (to loosen)
Utensils
Two 8 inch cake tins

Parchment paper

Stand mixer

Spatula