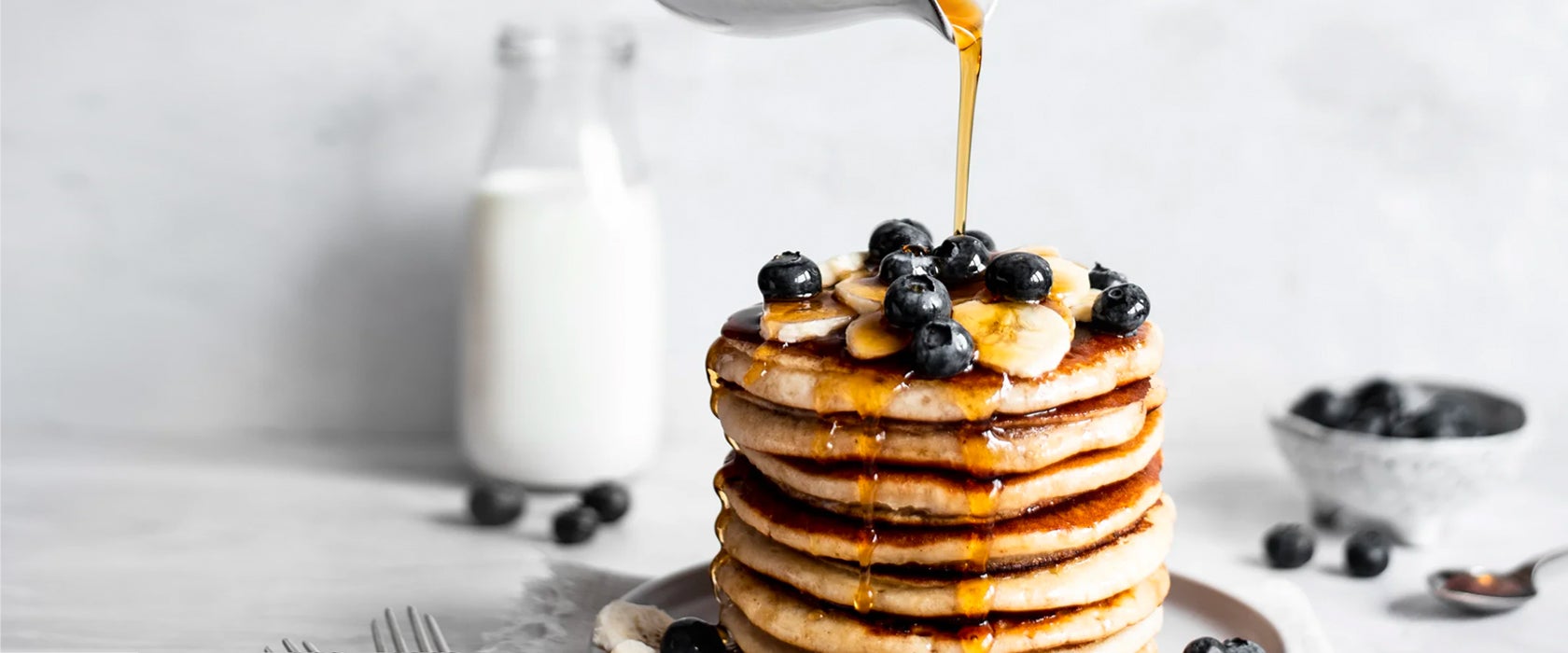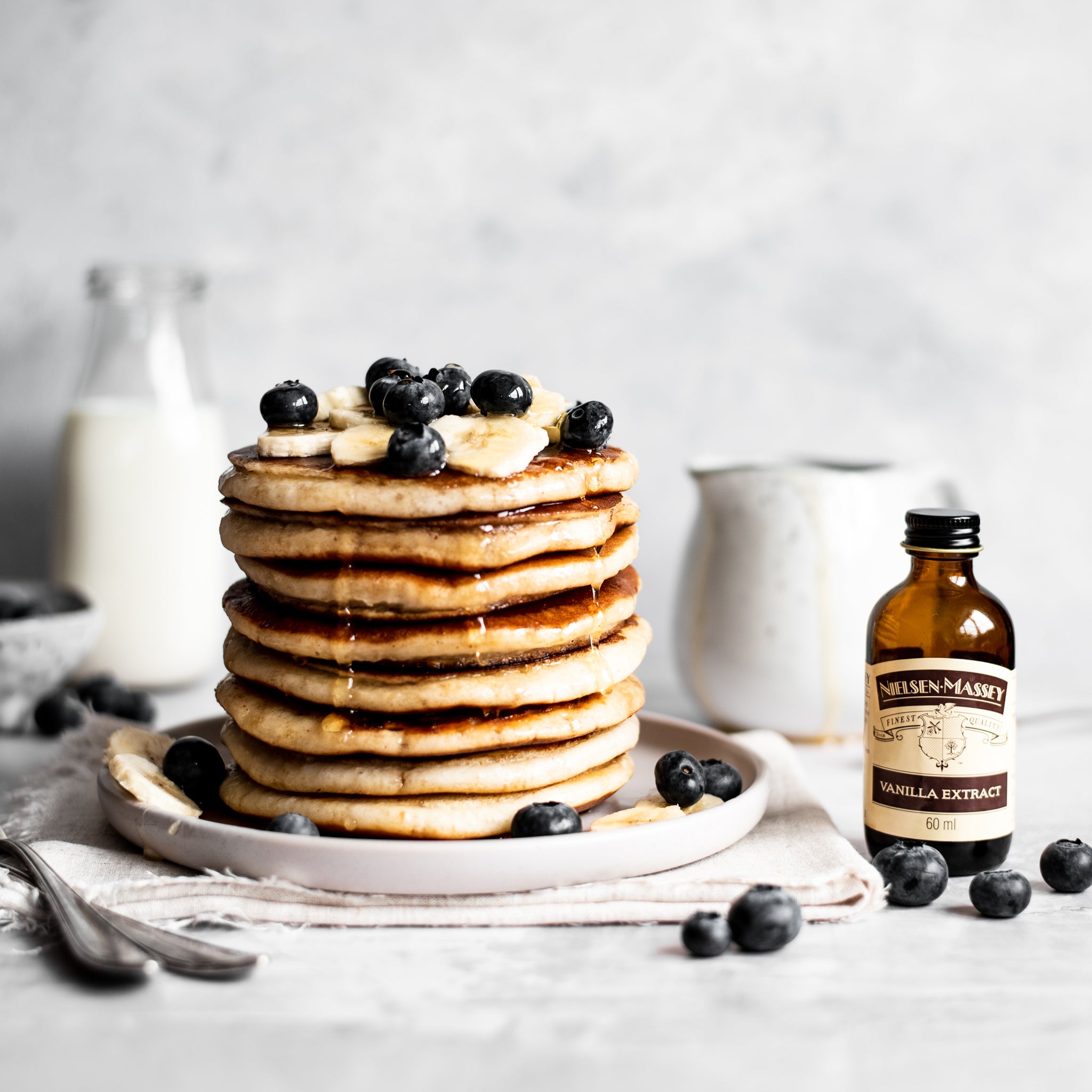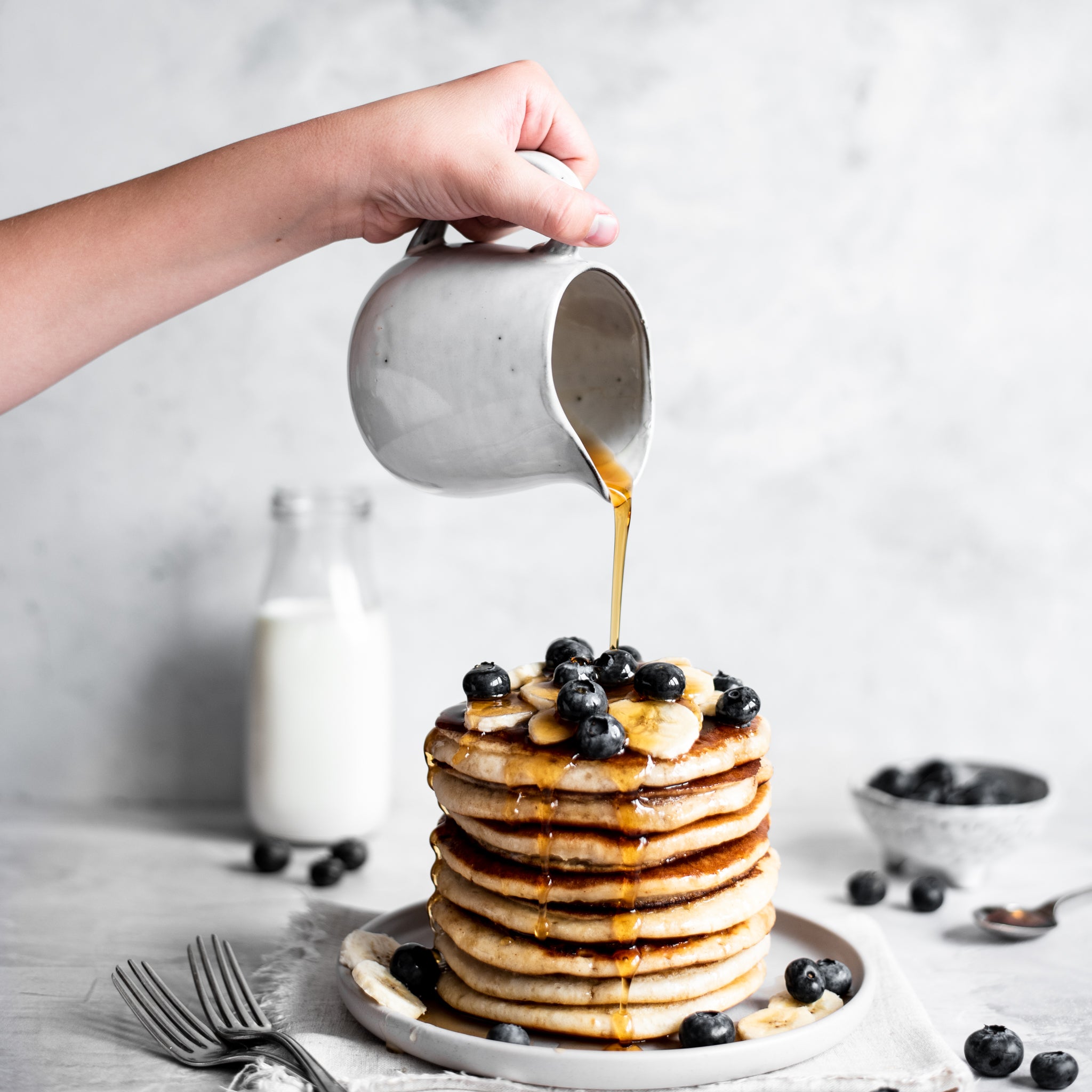 About the bake
If you're after big fluffy light vegan pancakes then this vegan pancake recipe is for you. These vegan pancakes go so well with maple syrup and fresh fruit.
Method
Step 1:




Place add all dry ingredients in a large bowl, whisk through to combine and aeriate.





Step 2:

Add wet ingredients to the dry mixture and whisk together, taking care not to over mix


Step 3:

Let batter sit for a couple minutes while your pan/griddle heats to medium-low


Step 4:

When your cooking surface is heated, lightly grease it (I use a little vegan butter)


Step 5:

Pour about 1/8 of batter into the pan (use a mug or ladle)


Step 6:

When the top begins to bubble, flip the pancake and cook until golden and puffy


Step 7:

Serve warm with pure maple fresh fruit, or any toppings you fancy!

Ingredients
For the Pancakes

140g

 Allinson's Self Raising Flour

2 tbsp

 Billington's Unrefined Golden Caster Sugar

10g

 

Baking powder

1 tsp

 

Salt

240ml

 

Soy milk

1 tbsp

 

Apple cider vinegar

1 tsp

 Nielsen-Massey Vanilla Extract
Recipe Reviews
These pancakes are soooo good. They're super fluffy and puffy just like American ones
I love this recipe. I've never had pancakes so fluffy before! It's my new go-to.
I've been making this recipe every Sunday morning for a couple of months now. It never fails. I tend to run out of eggs by the end of the week so this recipe is perfect as a brunch before the big shop. My boyfriend loves his drizzled in maple syrup!
This recipe is a keeper. I made these pancakes for my vegan daughter and she was very impressed. Even the non-vegans loved it. The recipe is simple and easy to follow. I used almond milk instead of soy it was very light and fluffy.Thank you
Ingredients
For the Pancakes

140g

 Allinson's Self Raising Flour

2 tbsp

 Billington's Unrefined Golden Caster Sugar

10g

 

Baking powder

1 tsp

 

Salt

240ml

 

Soy milk

1 tbsp

 

Apple cider vinegar

1 tsp

 Nielsen-Massey Vanilla Extract