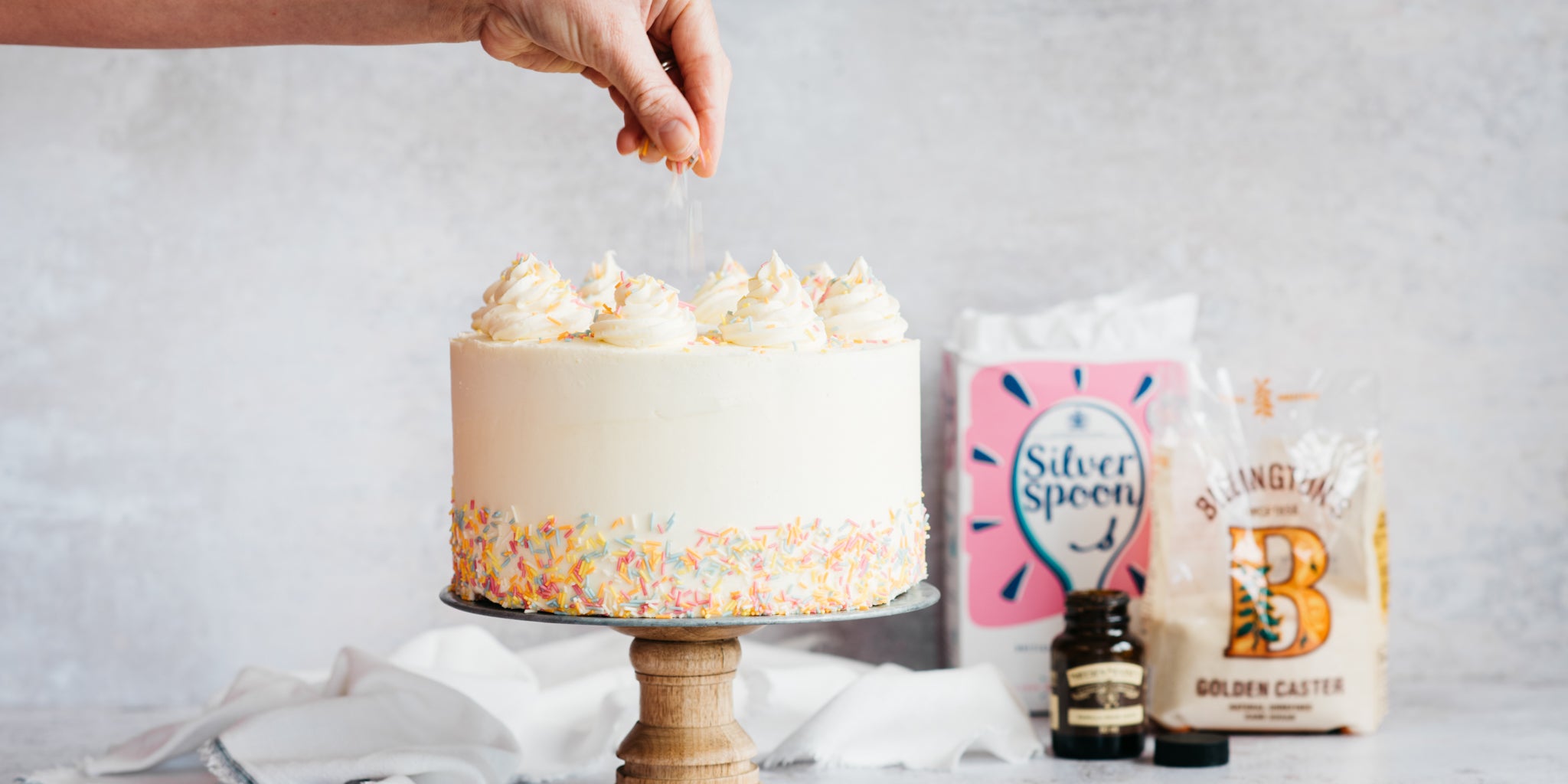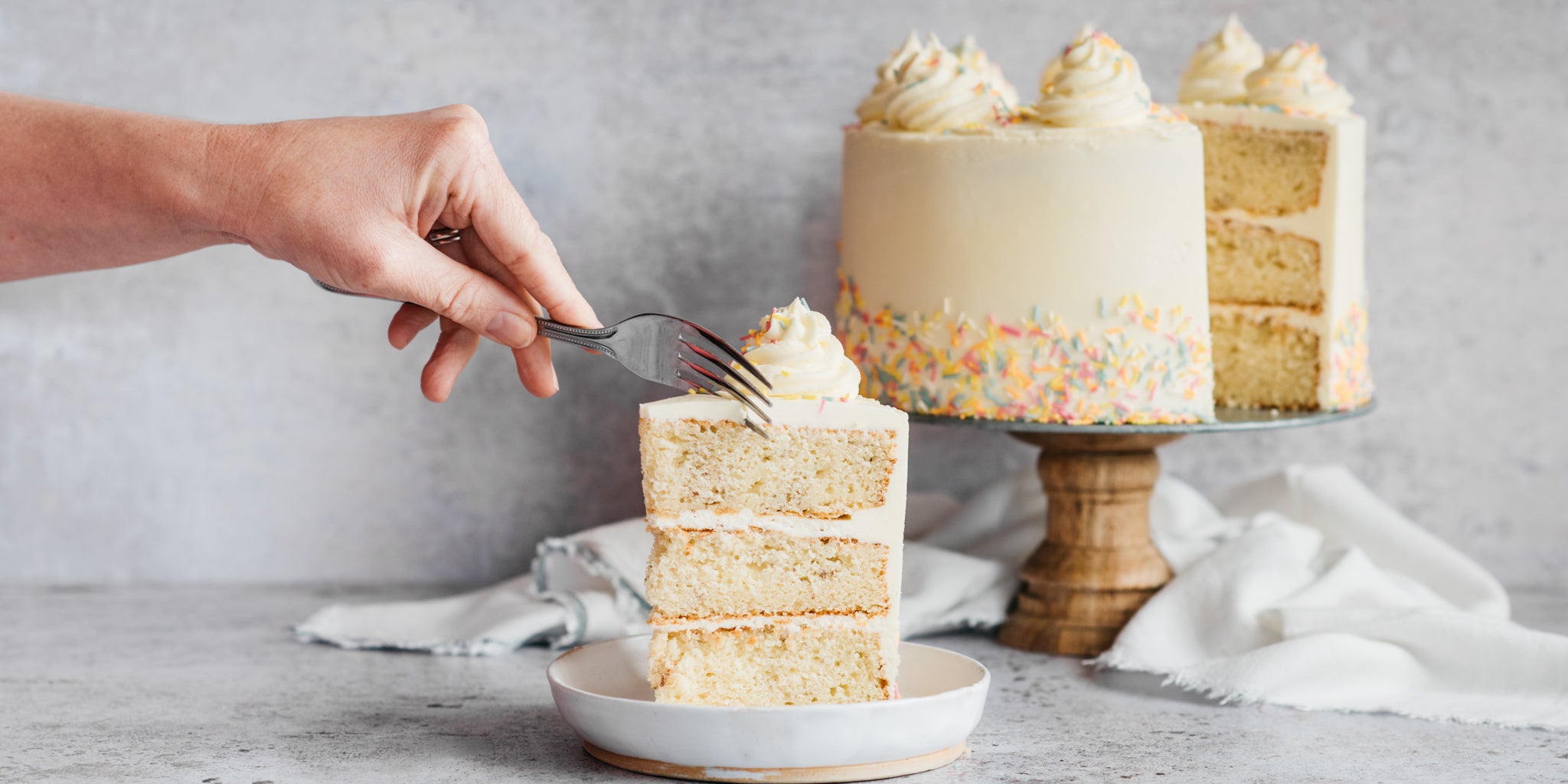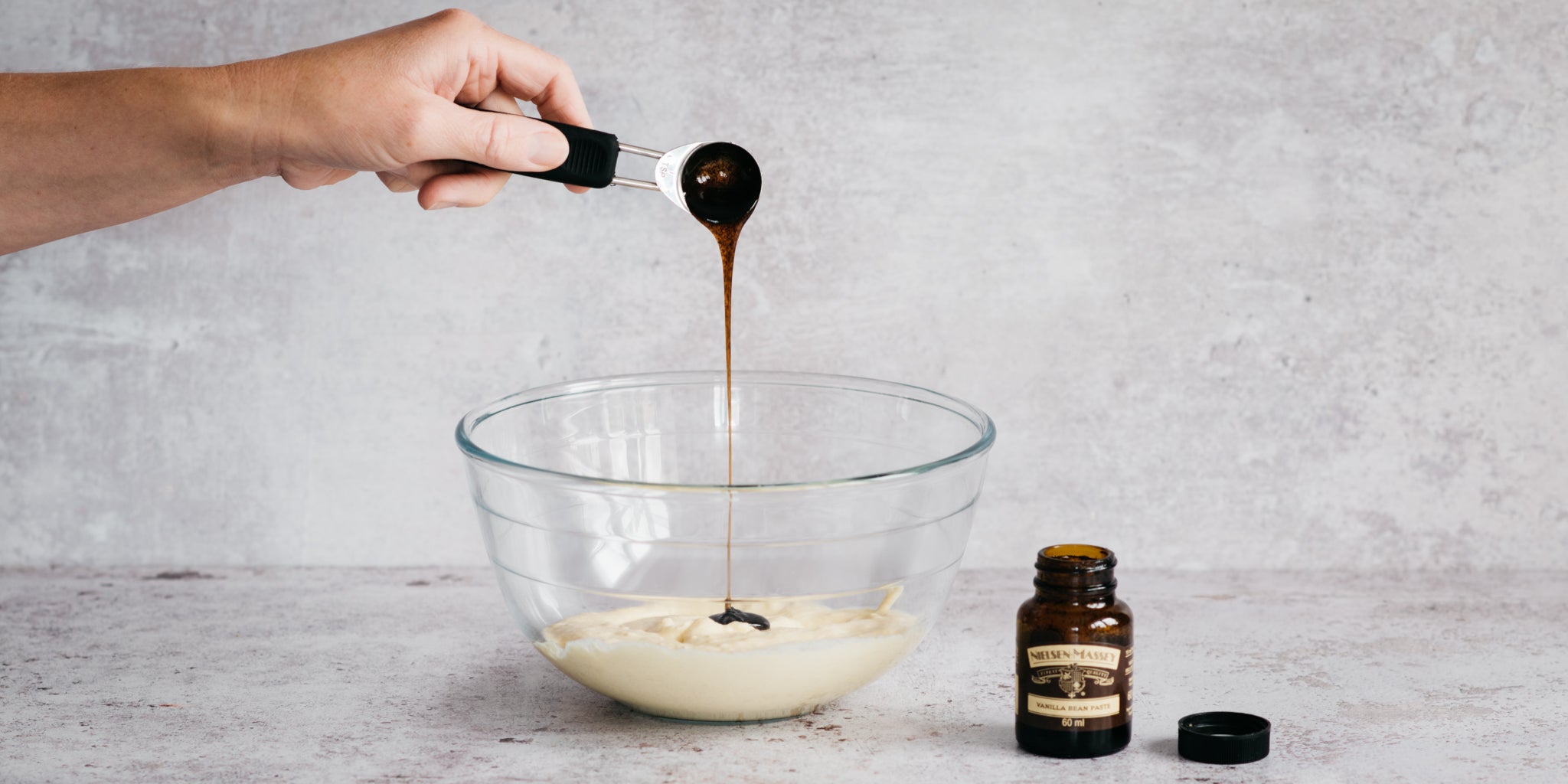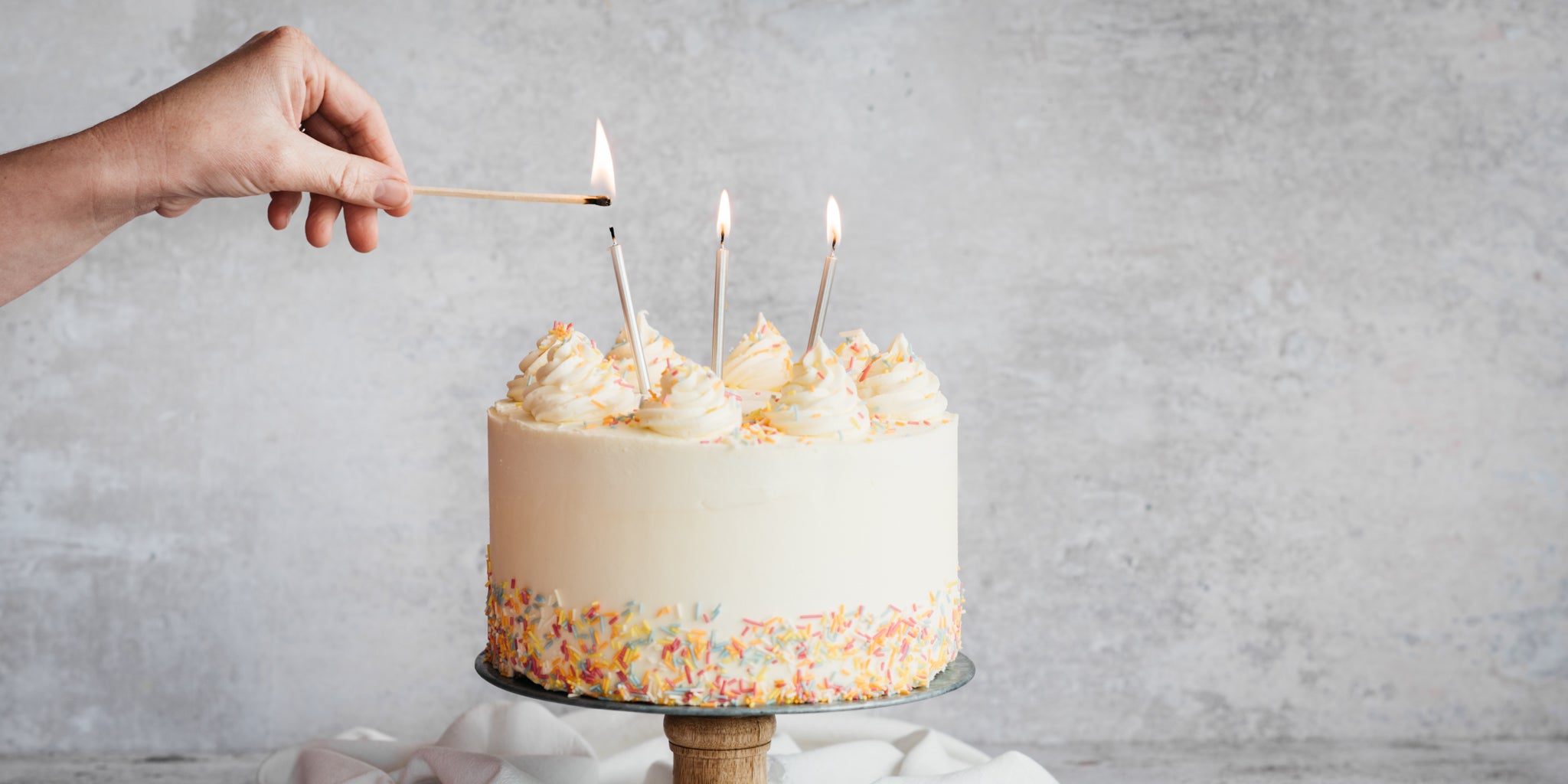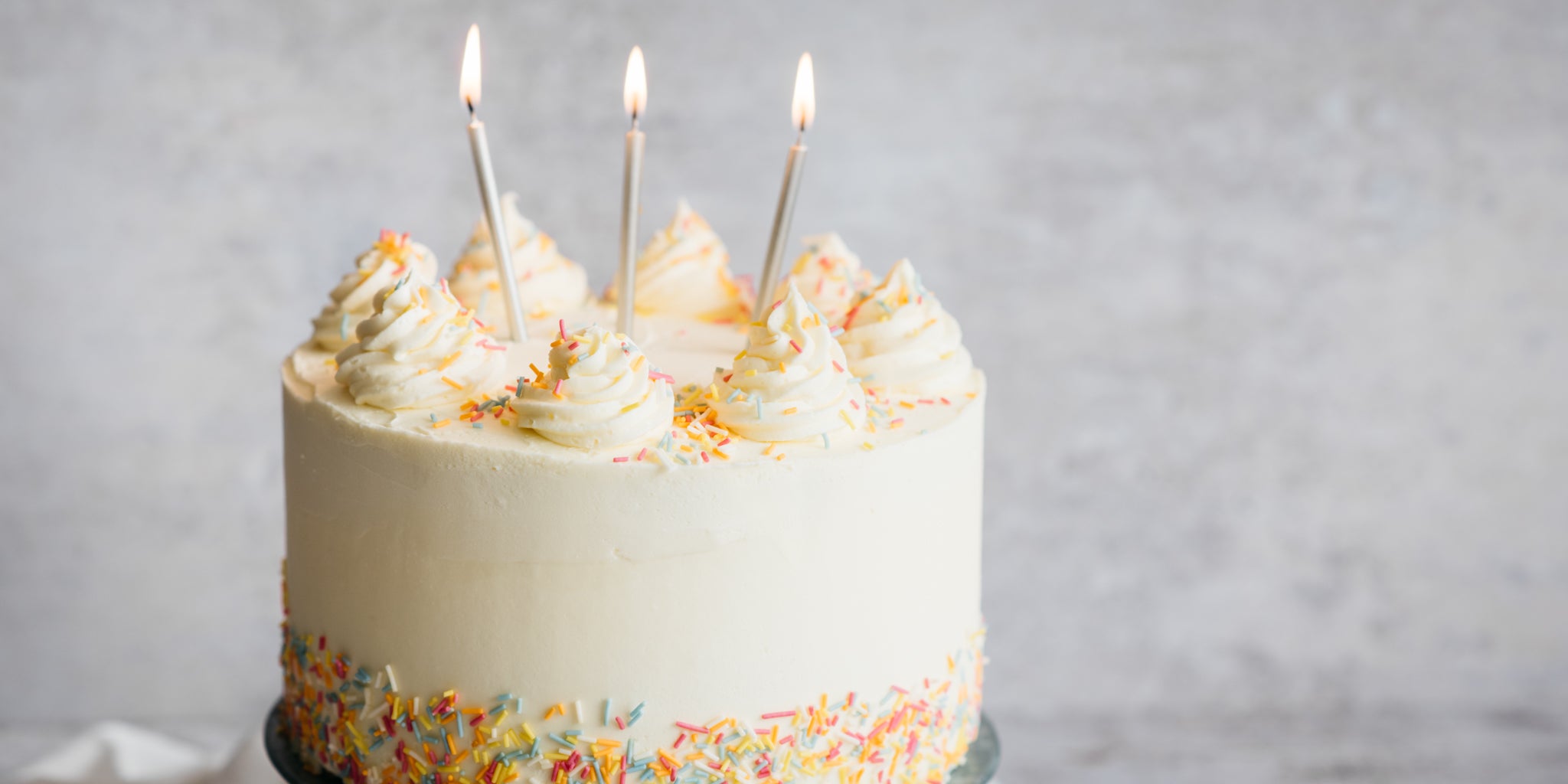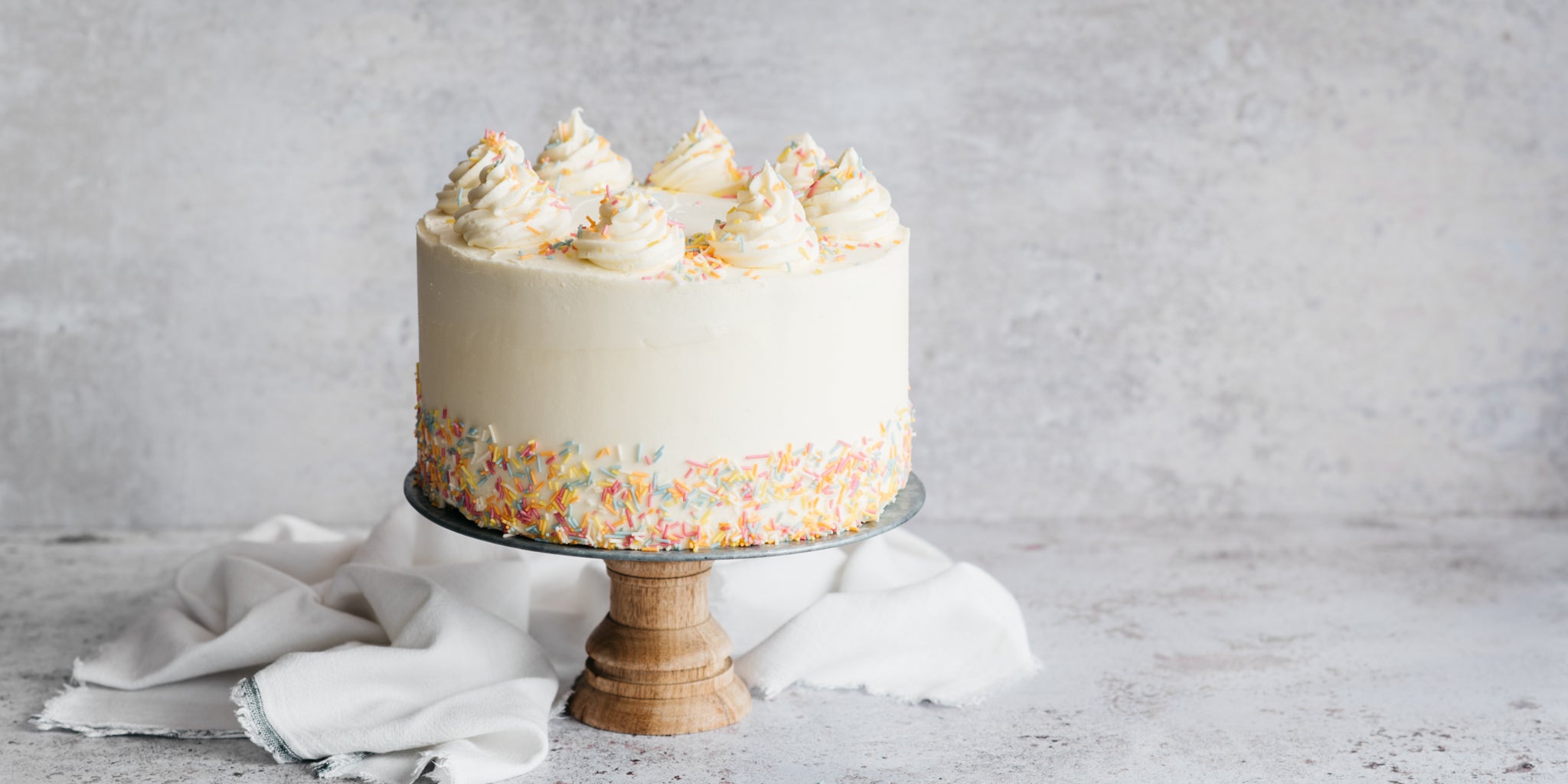 About the bake
Meet your new go-to vegan classic vanilla sponge recipe. Created by our friend Juliet Sear from 'Juliet Bakes', this recipe uses flax meal to give a great texture and consistency. The sponge is as light and fluffy as a non-vegan sponge cake. This vanilla sponge cake recipe will work really well for any occasion; Birthday's, Christmas. Watch our video to see how to make the perfect rainbow vegan sprinkles to decorate.
Method
Step 1:

Combine the flax meal with the hot water and let stand to thicken. Set aside.


Step 2:

Add the vinegar to the soy milk to sour then add the vanilla bean paste.


Step 3:

Whisk the flour with the baking powder and salt to distribute it all. Cream the vegan butter with the sugar until light and fluffy for about 3-5 minutes on medium to high speed.


Step 4:

Add the flax paste to the creamed butter and sugar, scrape the bottom and sides of the bowl to incorporate evenly, beat on a high speed for about 30 seconds to a minute.


Step 5:

Add about ⅓ of the flour to the creamed mixture while mixing on low speed just until combined, then add half of soured milk


Step 6:

Add the last amount of flour and mix just to combine evenly.


Step 7:

Divide the batter between your greased and parchment lined cake pans and bake immediately in a preheated 180 degrees c oven for approximately 25-30 minutes or until they are springy to the touch when you gently press the centres and ta cake tester comes out clean. Leave I the tins to cool for 5 minutes, then carefully turn out onto a wire rack and remove the paper, these sponges are very delicate so handle gently to avoid breakage.


Step 8:

Meanwhile prepare the buttercream by whipping everything together on high speed until pale, white and fluffy.


Step 9:

To make your vegan sprinkles, mix together the icing sugar, aquafaba and lemon juice on slow until the powder disappears, then turn up speed. If you want it more runny add a little dash of more aqua faba until it's good, likewise if you need it stiffer, add more icing sugar.



Build and ice the cake as shown and decorate with homemade vegan sprinkles

Ingredients
For the Sponges

15ml

 

Apple cider vinegar

230ml

 

Soy milk (or any milk alternative of your choice)

2 tsp

 Nielsen-Massey Vanilla Bean Paste

300g

 Allinson's Self Raising Flour

40g

 

Flax meal

140ml

 

Hot water

300g

 Billington's Unrefined Golden Caster Sugar

15g

 

Baking powder

5g

 

Salt

175g

 

Vegan butter (flora dairy free is really good for baking sponges)

For the Buttercream

600g

 Silver Spoon Icing Sugar

200g

 

Vegan butter (naturli organic vegan spread works well)

0.25 tsp

 

Salt

For the Vegan Sprinkles

To decorate

 

Vegan sprinkles

500g

 Silver Spoon Icing Sugar

50ml

 

Chickpea water (aquafaba)

1

 

Juice of a lemon

3

 

Vegan food colouring
Utensils
3x 3in x7in round cake tins
Recipe Reviews
Great! Loved your sprinkle factory at work.
Easy to follow instructions - baked well and tasted delicious. Thanks for sharing 😀
Ingredients
For the Sponges

15ml

 

Apple cider vinegar

230ml

 

Soy milk (or any milk alternative of your choice)

2 tsp

 Nielsen-Massey Vanilla Bean Paste

300g

 Allinson's Self Raising Flour

40g

 

Flax meal

140ml

 

Hot water

300g

 Billington's Unrefined Golden Caster Sugar

15g

 

Baking powder

5g

 

Salt

175g

 

Vegan butter (flora dairy free is really good for baking sponges)

For the Buttercream

600g

 Silver Spoon Icing Sugar

200g

 

Vegan butter (naturli organic vegan spread works well)

0.25 tsp

 

Salt

For the Vegan Sprinkles

To decorate

 

Vegan sprinkles

500g

 Silver Spoon Icing Sugar

50ml

 

Chickpea water (aquafaba)

1

 

Juice of a lemon

3

 

Vegan food colouring
Utensils
3x 3in x7in round cake tins