5 Minutes with Nadiya Hussain
Chef Tips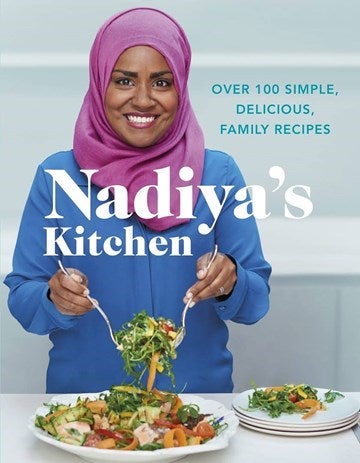 We caught up with Nadiya Hussain, 2015 Great British Bake Off winner and the nation's sweetheart to ask her a few questions…

How old were you when you first started to bake? And what inspires you?

I started to bake properly at the age of 21 when I bought my first house with my husband Abdal. He is obsessed with eating cake and turns out I'm obsessed with baking them. I take inspiration from most things around me when I'm baking. But my children and husband help me to create new flavours and help me test them too.

What's your go to bake?

It has to be carrot cake. It's the one thing I can bake for everyone where nobody will complain. My kids are not usually fussy but it's all the extended family that can be tricky to please.

If you could only bake 1 thing what would it be?

Chocolate cake. It's everyone's favourite and so versatile. Paired with other flavours. Eaten with fruit, custard or ice cream. Eaten hot or cold.

What's your favourite ingredient?

At the moment my favourite ingredient to bake with is matcha green tea powder. It's earthy, vibrant and aromatic. It's also versatile.

After winning GBBO and all the media attention, do you still find passion in baking?

Absolutely it's the one thing that helps me relax. Even though now I'm always making notes and typing in between it is given me a new appreciation for all the things I do and document in the kitchen.

Do you have any advice for future GBBO finalists?

Have fun!!! It's a tough being in that tent but once you walk out there's no coming back for enjoy and revel in every second.

What do you find the most challenging baking technique?

I think meringues are very tricky as they can fail depend on external factors like weather and humidity. But practice makes perfect.

What's the most interesting thing you've learnt filming your new TV show?

I've learned that I can travel alone even though it's petrifying at times and that otters can be trained!

Who would you invite to your ultimate dinner party and what would you make for dessert?

I would invite David Attenborough and make him a mango and parsley pavlova

Want to bake like Nadiya? Why not have a go at one of her recipes below.

Nadiya's book Nadiya's Kitchen is out now and available from all good book shops.

If you enjoyed this interview, we think you'll enjoy our 5 minutes with Liam Charles.