5 Minutes with Juliet Sear
Chef Tips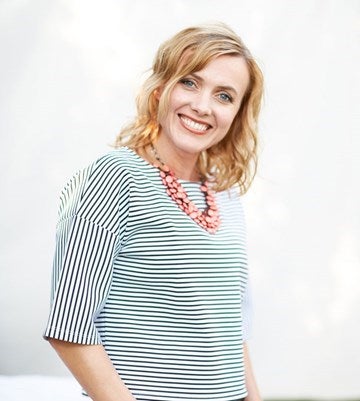 We caught up with cake designer and owner of cake boutique Fancy Nancy to find out all about her latest book Kawaii cakes and to talk Bake Off, Bloopers and all things Baking.

It all started with your cake boutique, Fancy Nancy. What inspired you to go into the cake business?

I was inspired after making a cake (very badly and untrained!!) for our son George's first birthday. I got the bug for it and was inspired to really try and do cakes in a modern was as, at the time, baking and cakes were really old fashioned! I'd seen a few amazing cake designers in USA, plus a couple of people like Choccywoccydoodah giving it a good go, and I started practicing and making cakes all the time but with a modern and fun twist.

If you could offer one piece of advice to someone wanting to start their own baking business what would it be?

Be prepared for very long hours, try and find your own unique style, there will be stress and the old caketastrophe but also lots of fun along the way.

​You have baked a lot of cakes for your famous friends, what would you say has been your favourite?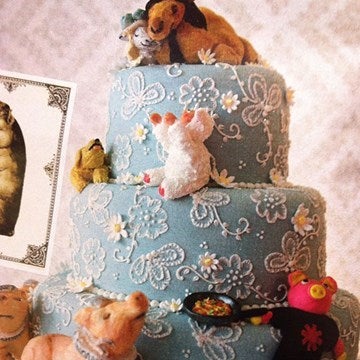 ​I think my favourite cake I've made for someone well known would be the cake we made for Peaches Geldof's wedding, just because the cake was SO crazy design wise!! It was featured in Hello mag too which was great, the design had her child on there wearing a lamb costume, pigs in wigs dancing around the cake, a dog, and a teddy with a wok frying vegetables to name a few of the design elements!!

If we were to rummage through your baking cupboards what ingredients would we find?

Lots of Oreos, lovely flavour extracts like vanilla, rose, orange and lemon to add deliciousness to any simple frostings and loads of chocolate!!

We love watching you baking on This Morning. It can be challenging working with cake to a strict time limit – have you had any embarrassing blooper moments on air?

He heee, not to tempt fate, but nothing really major…..except my unicorn poo icing melting under the lights so it looked more like unicorn rainbow poo from a sickly unicorn, or when my sound pack fell off and I was doing the baking with it hanging out of my dress looking rather strange…poor Rylan had to shove it back up my dress and I had to be careful, m not to turn around : )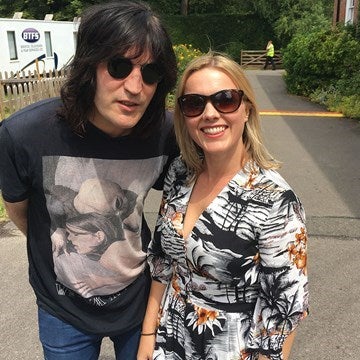 If you were to be a judge on the Great British Bake Off what kind of judge do you think you would be?

I'd love to it would be a dream job, I think I'd be quite strict on the level and standard but would hope to be really fair and encouraging, and giving credit where credit is due. Now Noel fielding is on the bake off….it would really be my absolute ultimate dream!!! I was lucky enough to be involved in the AMAZING ad train for Chanel 4 for it this year, all food animation with baking items, and it ended up with a massive crescendo at the tent. The ad is amazing.

What is your favourite go-to bake?

Belgian chocolate truffle torte.

You have done some impressive showstopper cakes, such as a giant gingerbread house and edible Christmas jumper, which has been the most fun to bake?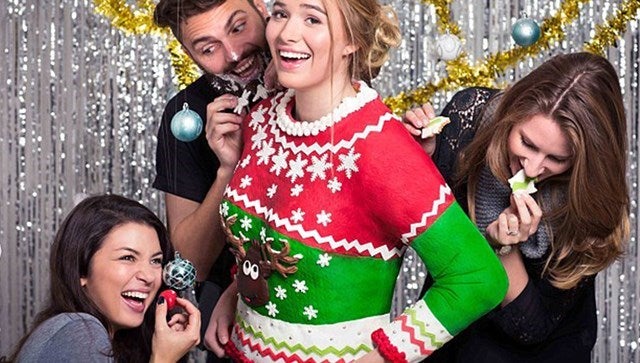 Oooh def the jumper as although it was incredibly challenging….I LOVE Christmas so it was so fun and the fact that we made it to fit my daughter, Lydia made it really special to work with her for the shoot.

You have just released your new book Kawaii cakes, we love it! Do you predict Kawaii will be a big trend in the next few months?

I think so yes, HUGE. Look at all the craziness for Pokemon and all the cute characters already, I have seen it filtering into homewares, fashion etc and I think it will be around for a good while. We did a special Kawaii trend baking demo on This Morning too which was fab, so I hope that introduced the idea of Kawaii to a big audience. It's such a cute adorable trend, so also perfect for kids etc.

If you enjoyed this interview, we think you'll enjoy our 5 minutes with Nadiya Hussain.