Richard Burr – All about Great British Bake Off
Chef Tips
Guest blogger and 2014 Great British Bake Off finalist, Richard Burr reminisces about the competition, reveals his favourite baker and shares what he has been up to since leaving the tent.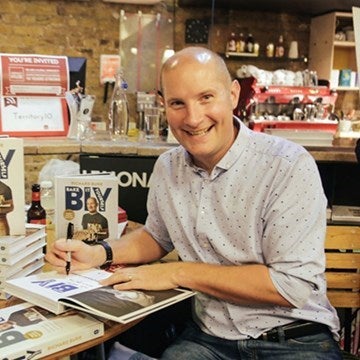 "With this year's Bake Off fast approaching, I've been thinking a lot about my time on the show and looking back on what I have been up to since. It's been terrific and I still have to pinch myself when I think of everything that's happened. I've been writing a blog at www.richardburr.london, which has acted as a bit of a diary for me to keep track of everything I've been up to.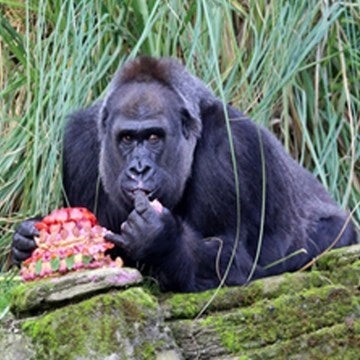 From making cakes for gorillas at London Zoo to meeting heroes like David Tennant to writing my own recipe book, B.I.Y. Bake It Yourself, and having it published, it's been a mad but an entirely positive experience. If anyone is even considering applying for the Great British Bake Off I'd say to jump in feet first – you have nothing to lose and so much potential fun to have.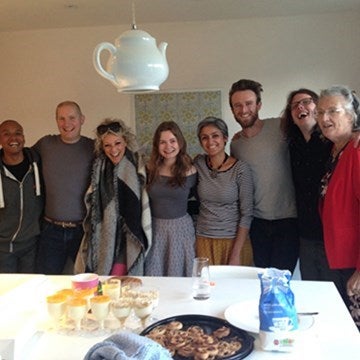 One of the most special things for me has been meeting the 11 fellow bakers from my series. We are all really close. The first day we met, we set up a Whatsapp group and ever since, we've been in touch on a daily basis and meet up as often as possible. I'm catching up with Iain, Chetna and Luis tomorrow in fact!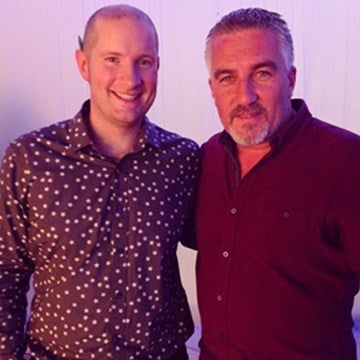 Writing my recipe book, B.I.Y. Bake It Yourself, was a massive high for me. I was pretty green about the process and it was a steep learning curve, but I reckon it turned out pretty good! As a builder, I'm used to spending most winters out in the cold – digging foundations, fixing roofs, unblocking drains, etc. This was the first winter in about 15 years where instead of freezing my fingers off I was shacked-up in my warm kitchen writing, testing and developing my favourite recipes. My book covers many different baking techniques but grades each recipe for difficulty as level 1, 2 or 3. This means there's something for everyone; from people who have never made a Victoria sponge before to those who are keen to try their hand at entremets. I'm really proud of the book and I worked with a great team at Quadrille to produce it. We shot the book at my house in February and March of this year, which meant that I could use my own oven to prepare all the food featured. It became a real family affair, with both my daughters and loads of my building materials featured in B.I.Y. The styling and photography are really original and complemented my recipes perfectly."

Richard's new book, "B-I-Y Bake It Yourself" is available for purchase now and if you would like a sneak peek at one of his delicious recipes, head over to his Blackcurrant Macarons recipe.