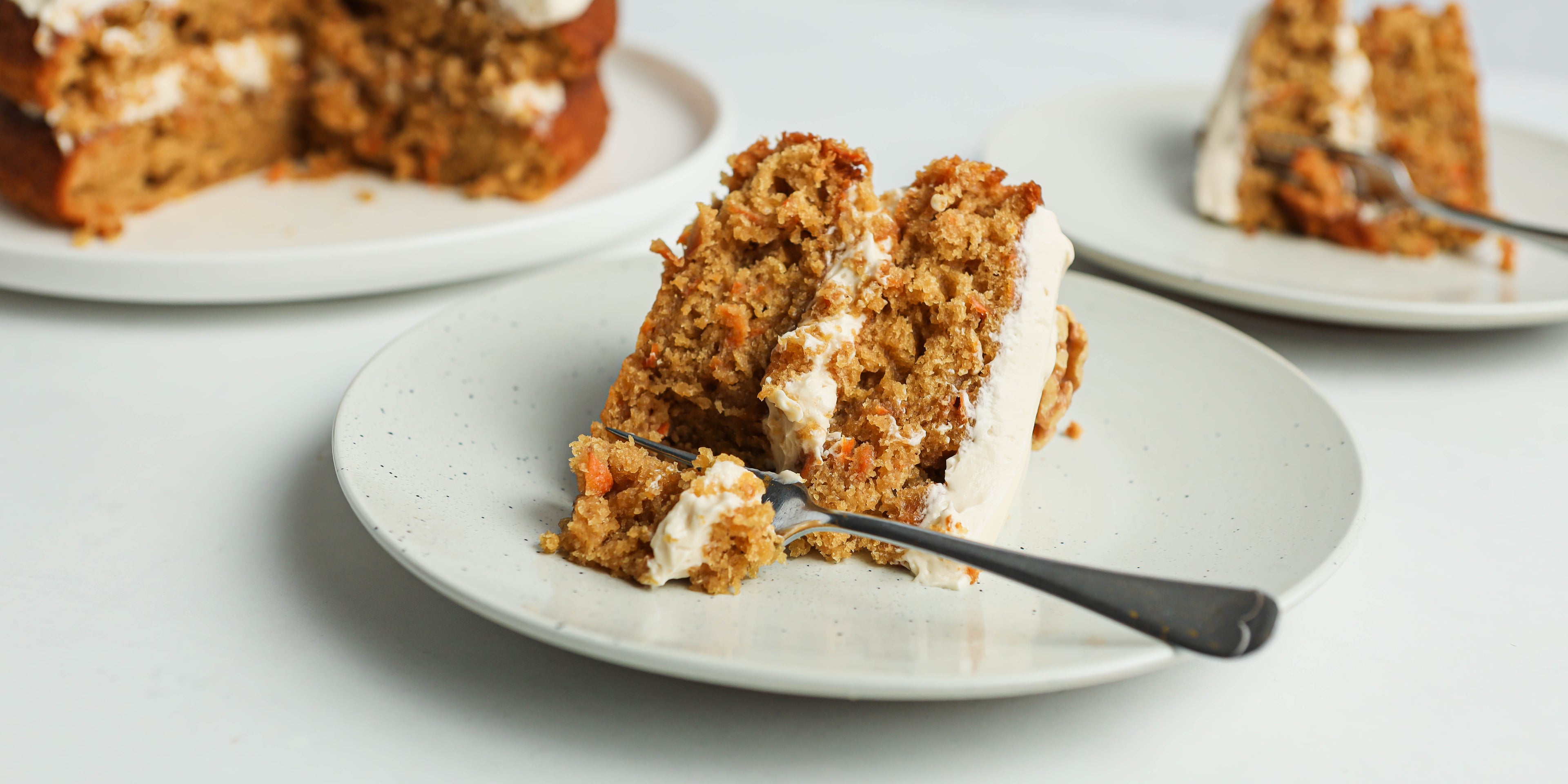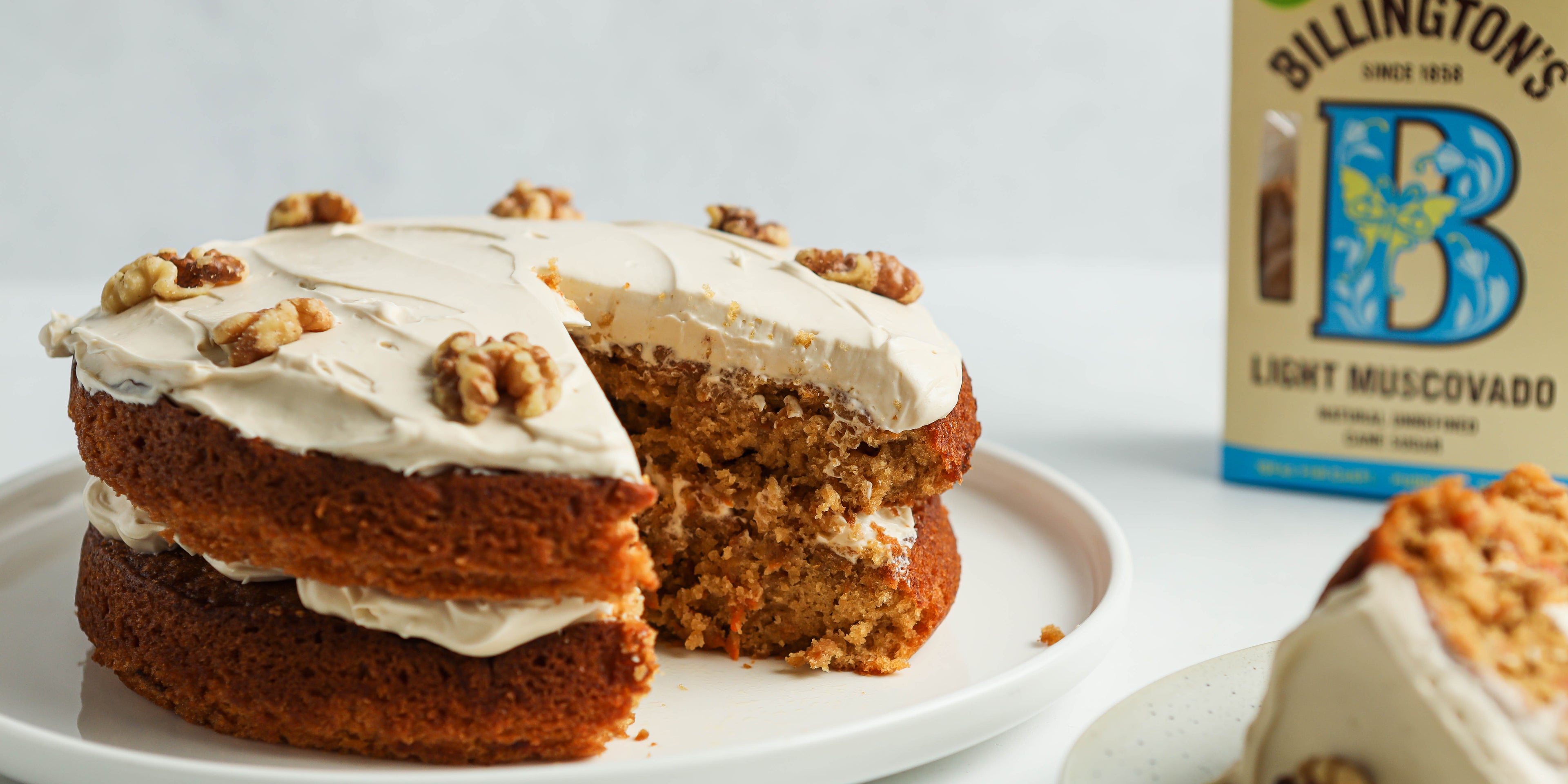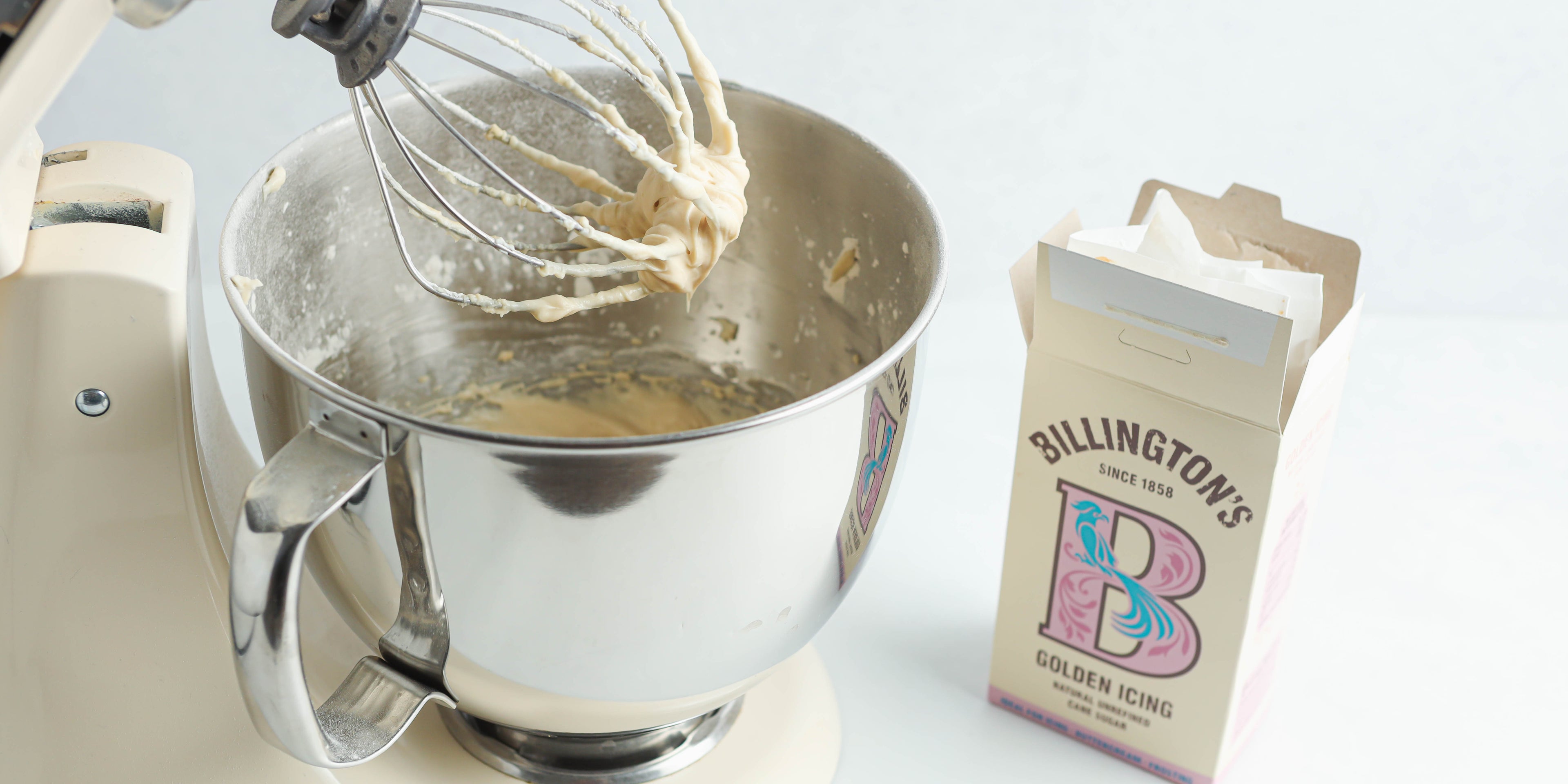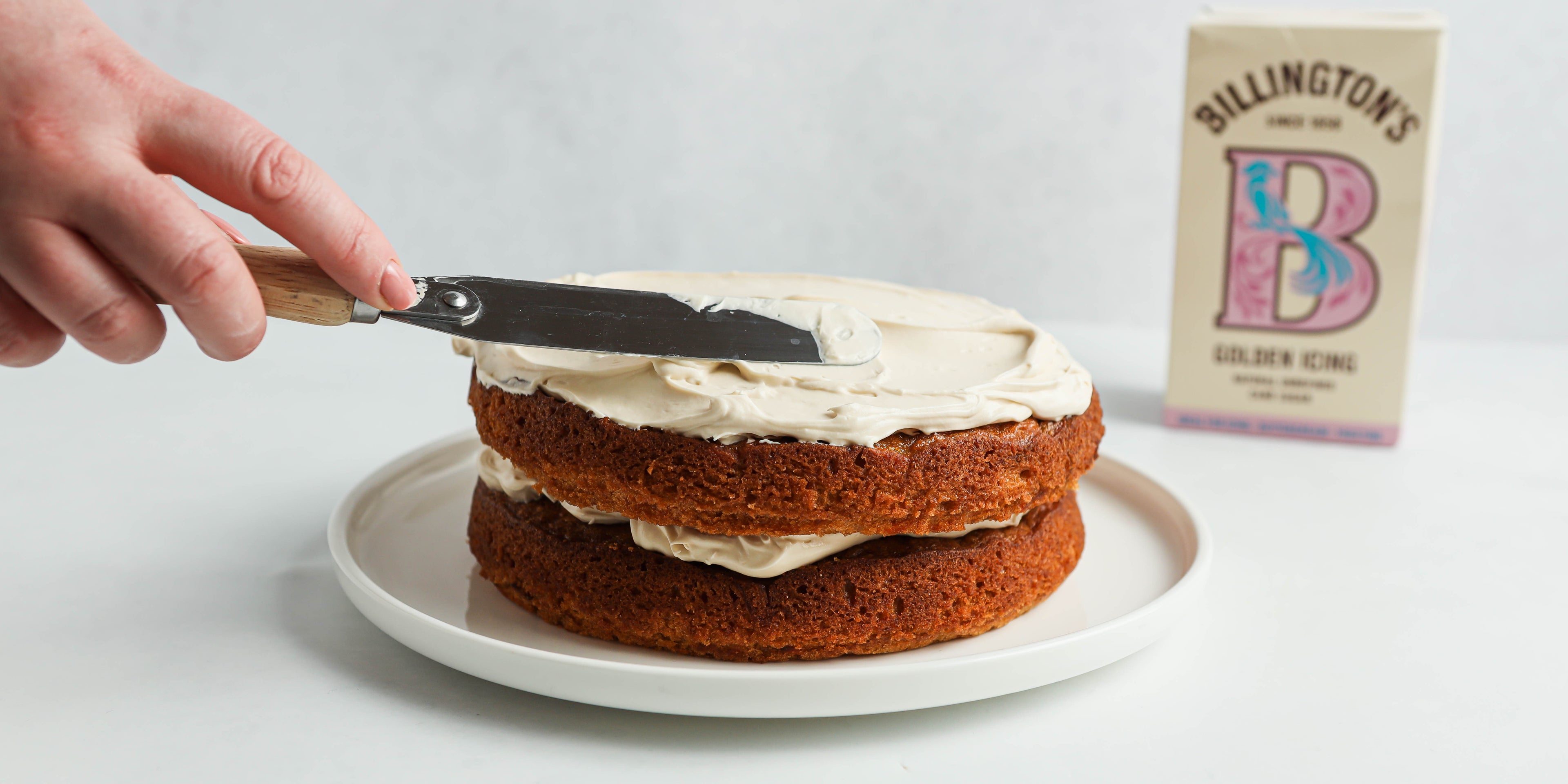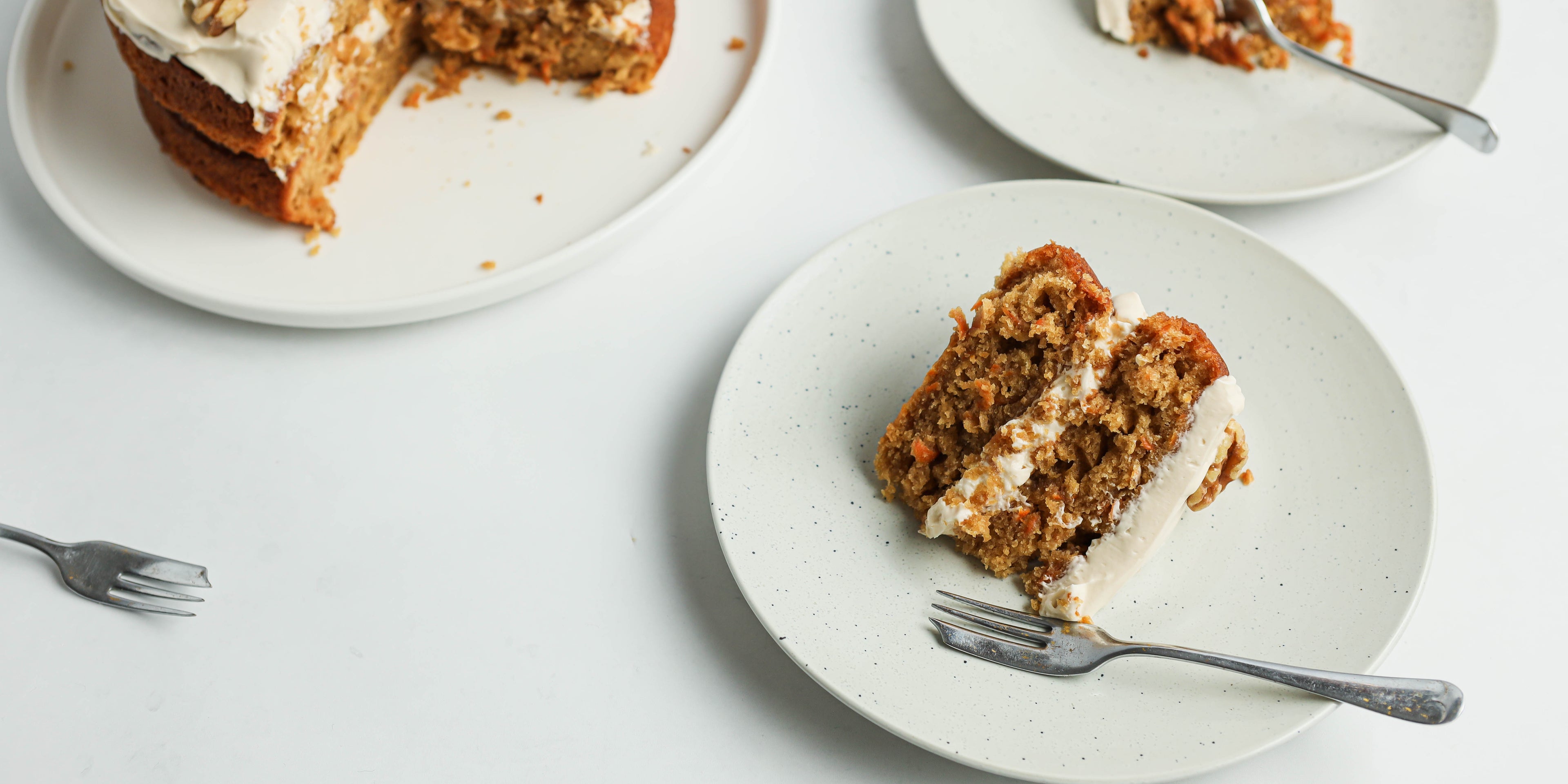 About the bake
This classic carrot cake recipe is so yum and easy to make. It's at the top of our 'favourites' list and the perfect go-to for a treat. The carrots and light muscovado sugar help make it a moist carrot cake and add sweetness. . . all the best qualities we look for making it the best carrot cake. Topped with a lovely cream cheese frosting, this cake is best enjoyed with friends and a cuppa.

Fancy your next challenge? Have a go at our carrot cake traybake recipe.
Method
Step 1:

Preheat the oven to 180°C (fan 160°C, gas mark 4). Grease and line a 20cm (8inch) cake tin with baking parchment.

Step 2:

Whisk the oil and sugar together, then whisk in the eggs one a time.

Step 3:

Gently fold in the flour, followed by the carrots. Mix gently until combined, then turn into the prepared tin.

Step 4:

Bake for 40 mins until golden brown and a skewer inserted into the centre comes out clean.

Step 5:

For the topping, mix together the mascarpone cheese and golden icing sugar. Split your cake in half, sandwich together with half of the mascarpone mixture and spread the remainder on top. Finish with pieces of walnuts.



If you love the taste of carrot cake, why not try something new? This Swiss roll carrot cake is a doddle to make and it's really fun too!
Ingredients
For the Cake

250ml

 

Sunflower oil

225g

 Billington's Unrefined Light Muscovado Sugar

3

 

Free range large eggs

225g

 Allinson's Self Raising White Flour

250g

 

Grated carrots

For the Icing

250g

 Billington's Unrefined Golden Icing Sugar

250g

 

Mascarpone cheese

10

 

Walnut halves
Utensils
20cm

10in round cake tin

Mixing bowl

Wooden spoon
Recipe Reviews
Easy and tastyy, i decreased the sugar amount to half since i like less sugary cakes and ot worked perfectly ,also i added some walnuts in the mix itself
Easy and delicious , can decreas sugar amount as prefered
great but for the icing double the ingredients because i had hardly enough
Amazing recipe just a little different to the picture. It was moist and fresh even thought we barely had enough icing. My advice would be to double up. Overall an amazing outcome.
First attempt at baking, recipe was easy to follow cake out just right soft and moist. Thank you for the recipe..
Ingredients
For the Cake

250ml

 

Sunflower oil

225g

 Billington's Unrefined Light Muscovado Sugar

3

 

Free range large eggs

225g

 Allinson's Self Raising White Flour

250g

 

Grated carrots

For the Icing

250g

 Billington's Unrefined Golden Icing Sugar

250g

 

Mascarpone cheese

10

 

Walnut halves
Utensils
20cm

10in round cake tin

Mixing bowl

Wooden spoon