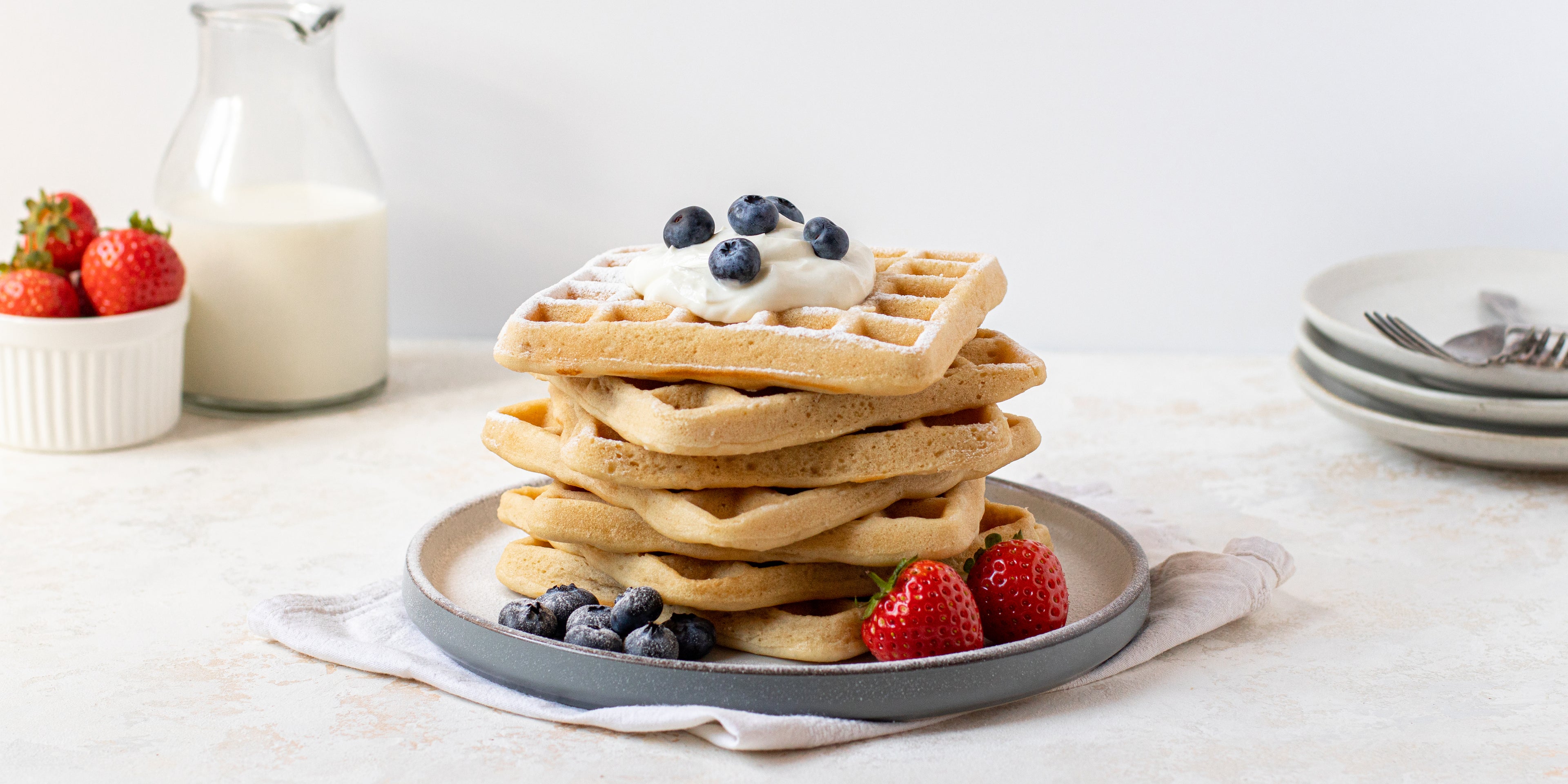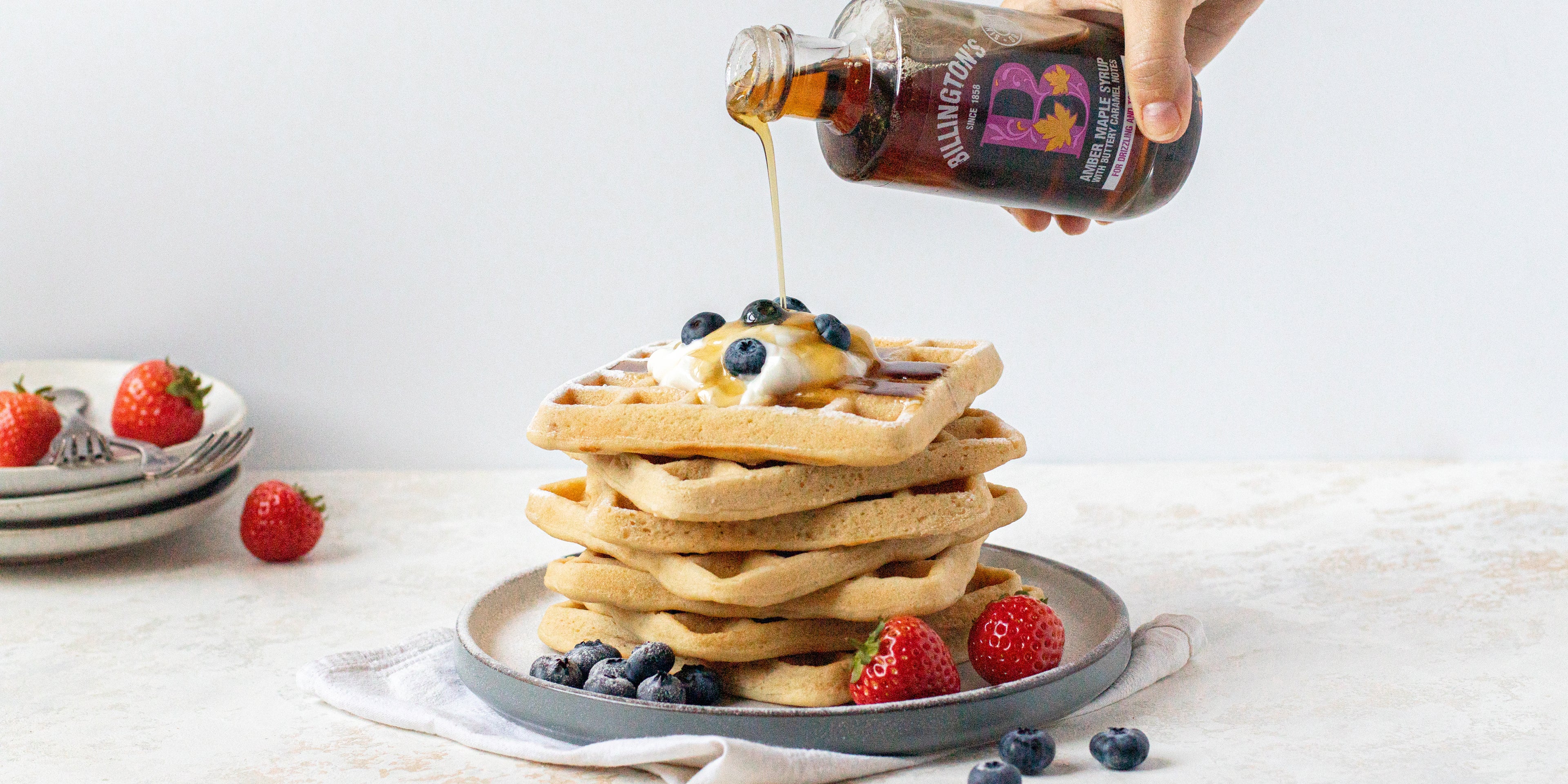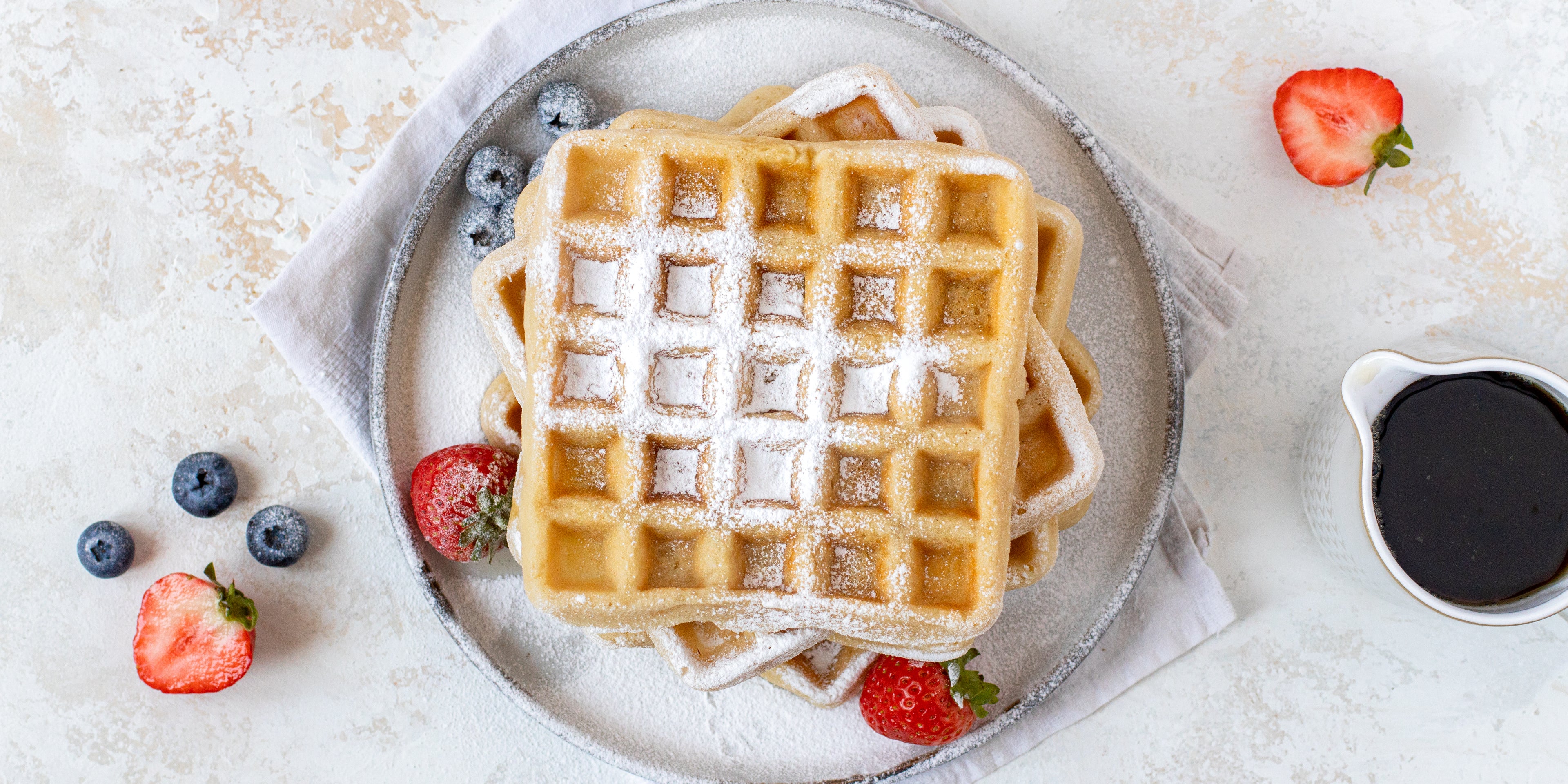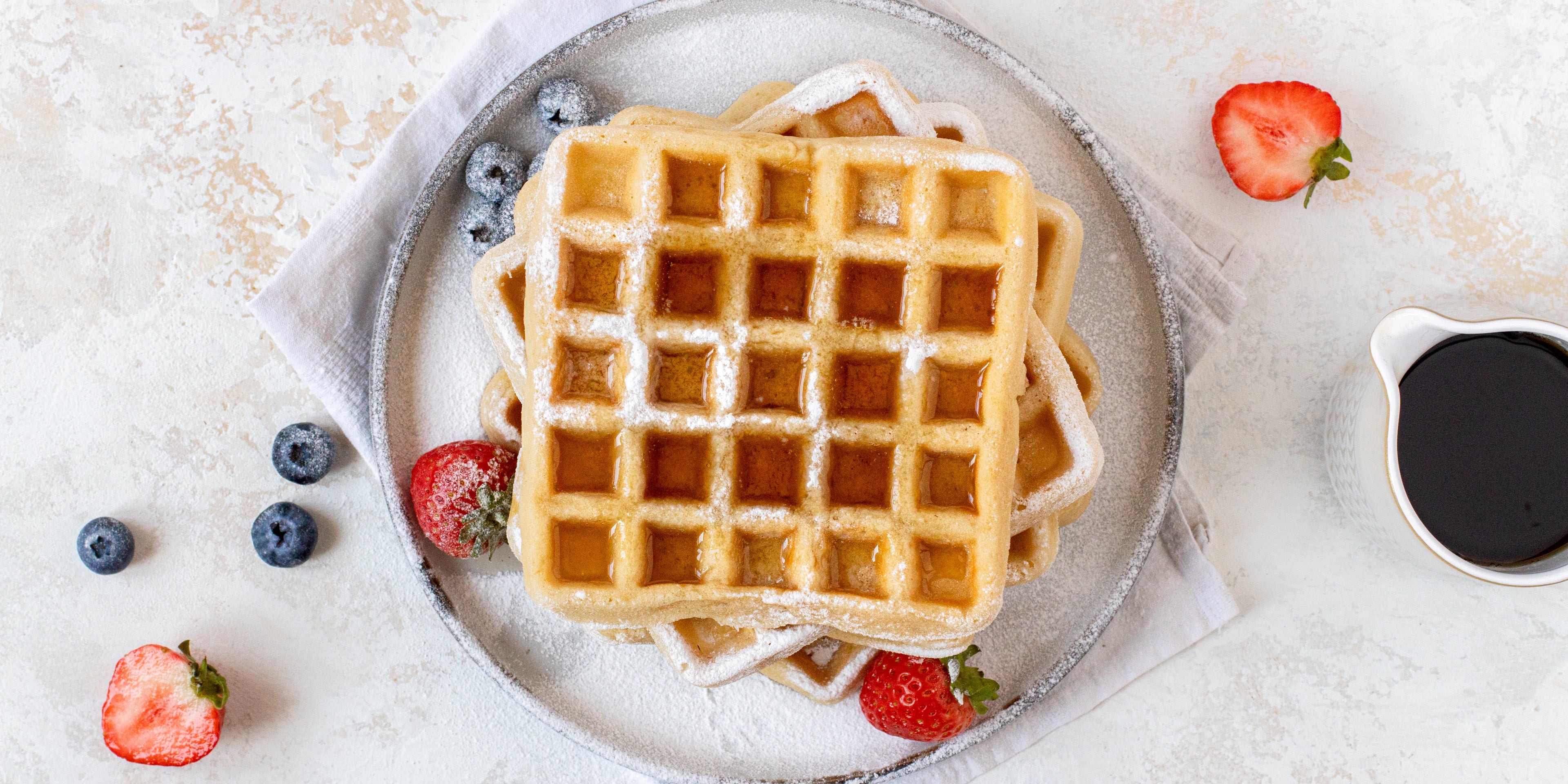 How to make vegan gluten free waffles
If you're on the hunt for a vegan gluten free waffle recipe that makes waffles that are crispy on the outside and soft and fluffy on the inside, this is the recipe for you!
Can you eat waffles if you're vegan?
Yes, absolutely! As long as they are free from eggs and dairy. We use soya milk instead of dairy milk in our recipe.

If you enjoyed this recipe check out our vegan and gluten free brownies.

Method
Step 1:

Pour the milk into a bowl and stir in the vinegar. Set aside for now.

Step 2:

Melt the coconut oil in the microwave for 20 seconds or until it turns to liquid. Stir in the brown sugar and maple syrup and mix together.

Step 3:

Pour in the milk mixture and add the flour and salt. Stir the mixture together until smooth.

Step 4:

Preheat your waffle pan as per the manufacturer's instructions and lightly grease with coconut oil spray.

Step 5:

Cook the waffles until golden and crispy. Serve with desired toppings such as fresh fruit, maple syrup or coconut cream.
Ingredients
For the Gluten free vegan waffles

220ml

 

Soya milk

1 tsp

 

Apple cider vinegar

2 tbsp

 

Coconut oil

3 tbsp

 

Billington's soft brown sugar

25ml

 

Maple syrup

200g

 

Gluten free self raising flour

 

Pinch of salt

 

Coconut Oil Spray
We'd love a slice of advice.
Was it yum? Did the recipe work well? Did you customise the recipe?
Ingredients
For the Gluten free vegan waffles

220ml

 

Soya milk

1 tsp

 

Apple cider vinegar

2 tbsp

 

Coconut oil

3 tbsp

 

Billington's soft brown sugar

25ml

 

Maple syrup

200g

 

Gluten free self raising flour

 

Pinch of salt

 

Coconut Oil Spray