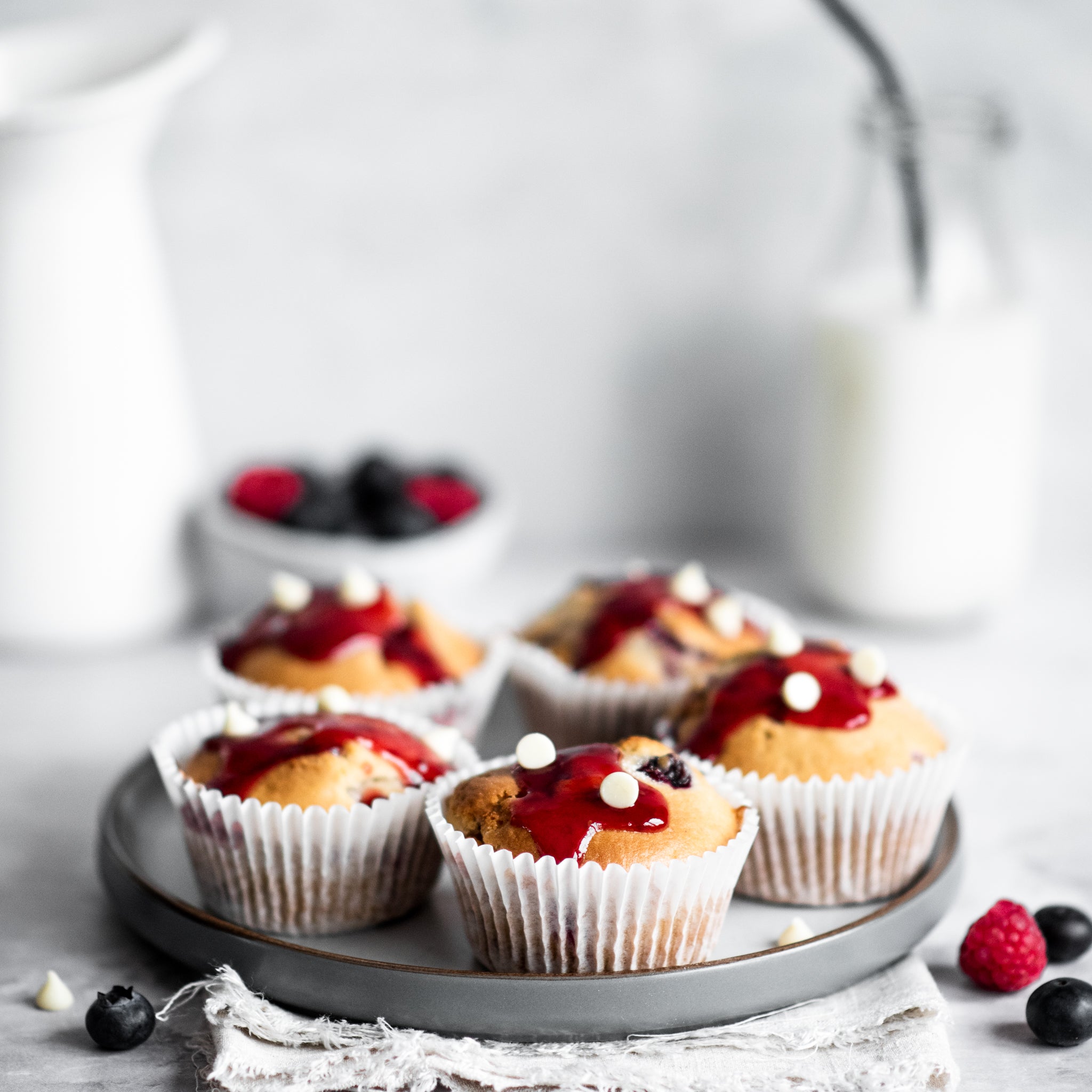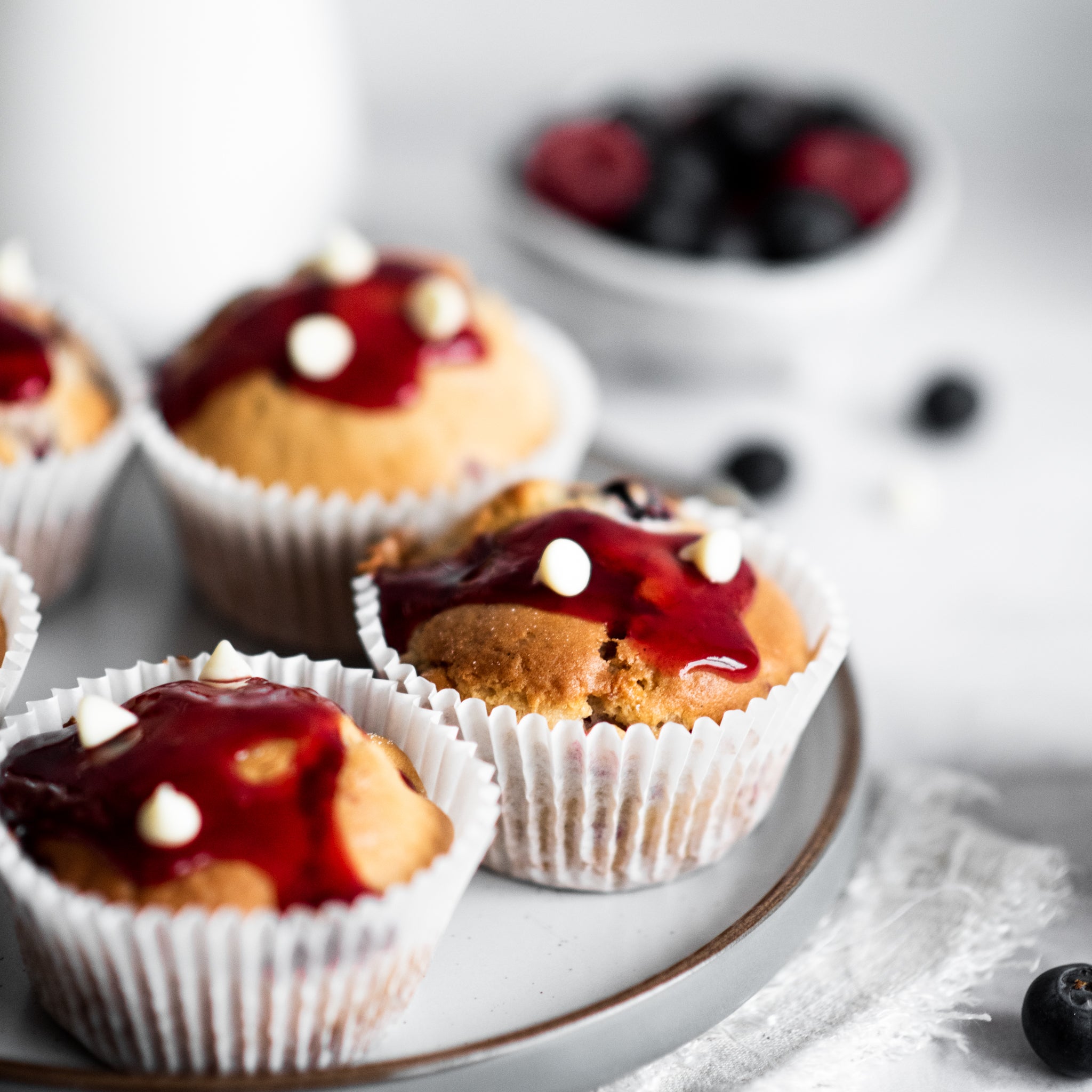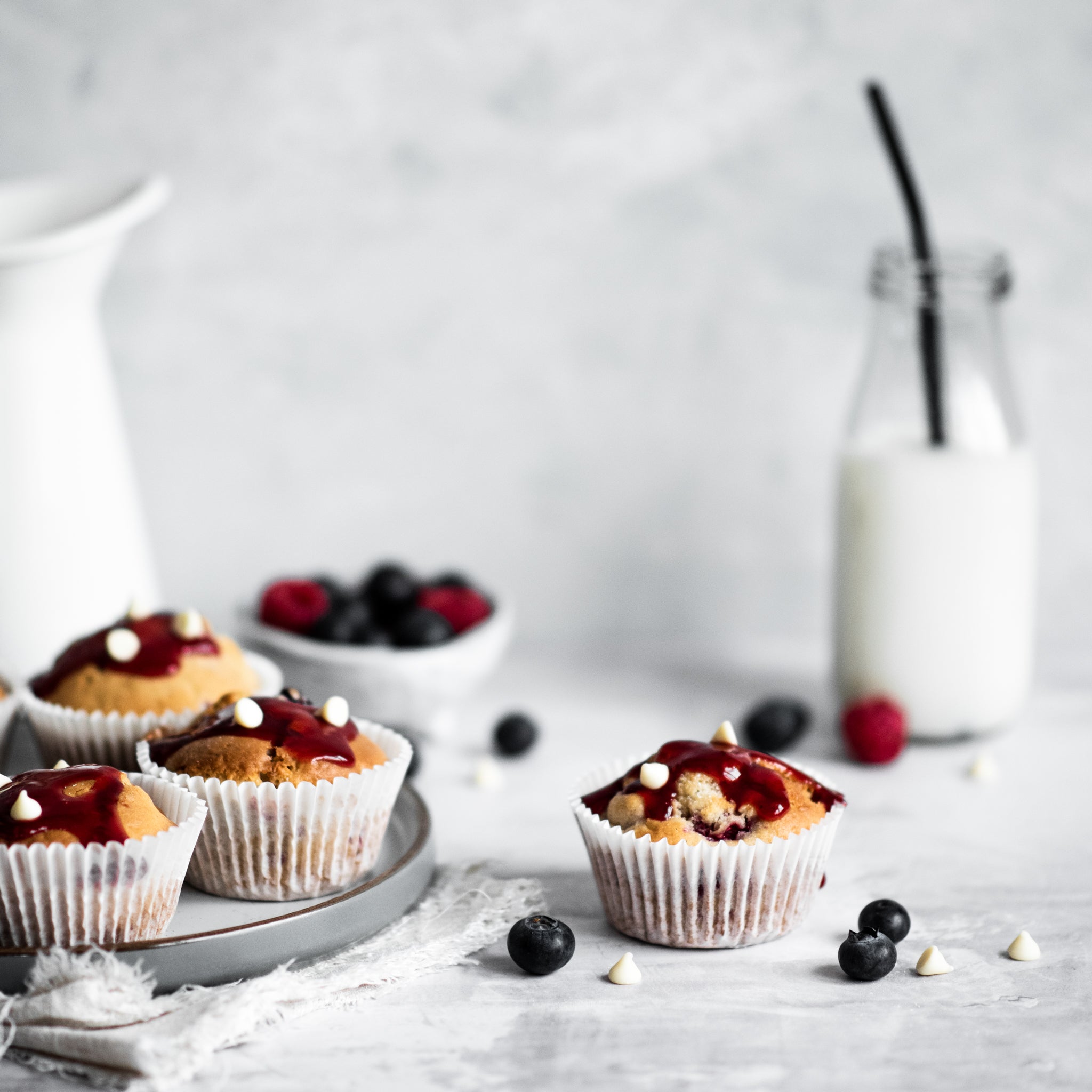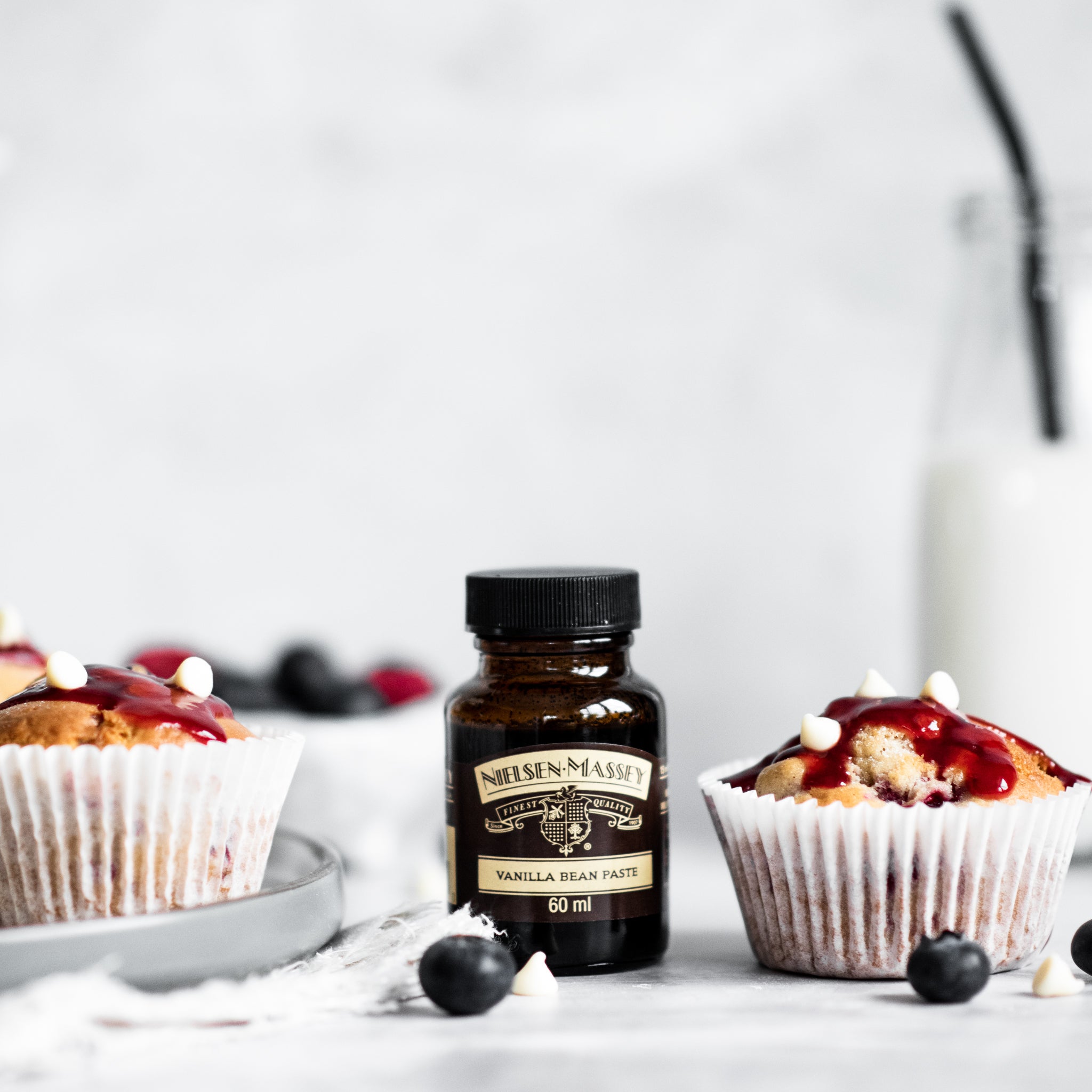 About the bake
This Eric Lanlard recipe is a wonderful morning treat to start the day with. Why not try making them for your Mum for Mothers Day. To make these Fruity Breakfast Muffins all you need is around an hour of your day and ten ingredients. We think this one is a good one to bake the day before and add the fruity toppings in the morning in time for breakfast.
Method
Step 1:

Heat oven to 180°c (fan 160°C, gas mark 4). Line muffin tray with paper cases.

Step 2:

Sift the flour and baking powder into large bowl and stir in the sugar.

Step 3:

In separate bowl whisk together egg, vanilla bean paste, milk and melted butter.

Step 4:

Stir the liquid mixture into the dry mixture and beat until smooth. Fold in half the fruit and white chocolate chips.

Step 5:

Fill each muffin case with mixture. Bake for 30 minutes until
golden. Leave to cool. Using a fork smash the rest of the berries roughly and spoon them on top of the warm muffin.
Ingredients
300g

 Allinson's Plain White Flour

2 tsp

 

Baking powder

150g

 Billington's Unrefined Golden Caster Sugar

1

 

Large free range egg(s)

2 tsp

 Nielsen-Massey Vanilla Bean Paste

225ml

 

Milk

50g

 

Unsalted butter (melted)

200g

 

Raspberries

100g

 

Blueberries

100g

 

White chocolate chips
Utensils
Muffin tray

Muffin cases

Sieve

Mixing bowl

Cooling rack

Fork
Recipe Reviews
Nice but maybe add more flavor into it.
very tasty my family love it i would change adding just chockolate
Ingredients
300g

 Allinson's Plain White Flour

2 tsp

 

Baking powder

150g

 Billington's Unrefined Golden Caster Sugar

1

 

Large free range egg(s)

2 tsp

 Nielsen-Massey Vanilla Bean Paste

225ml

 

Milk

50g

 

Unsalted butter (melted)

200g

 

Raspberries

100g

 

Blueberries

100g

 

White chocolate chips
Utensils
Muffin tray

Muffin cases

Sieve

Mixing bowl

Cooling rack

Fork