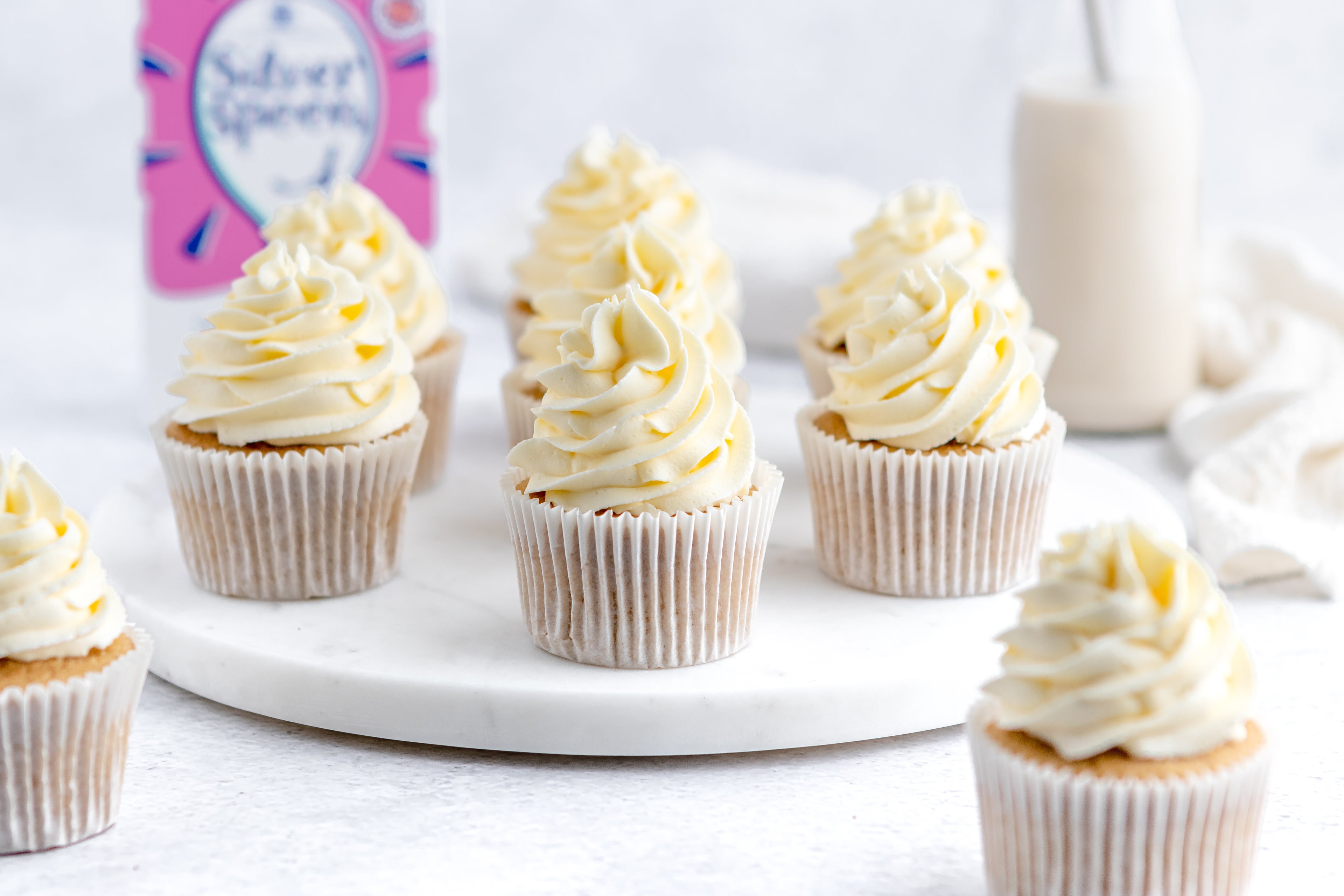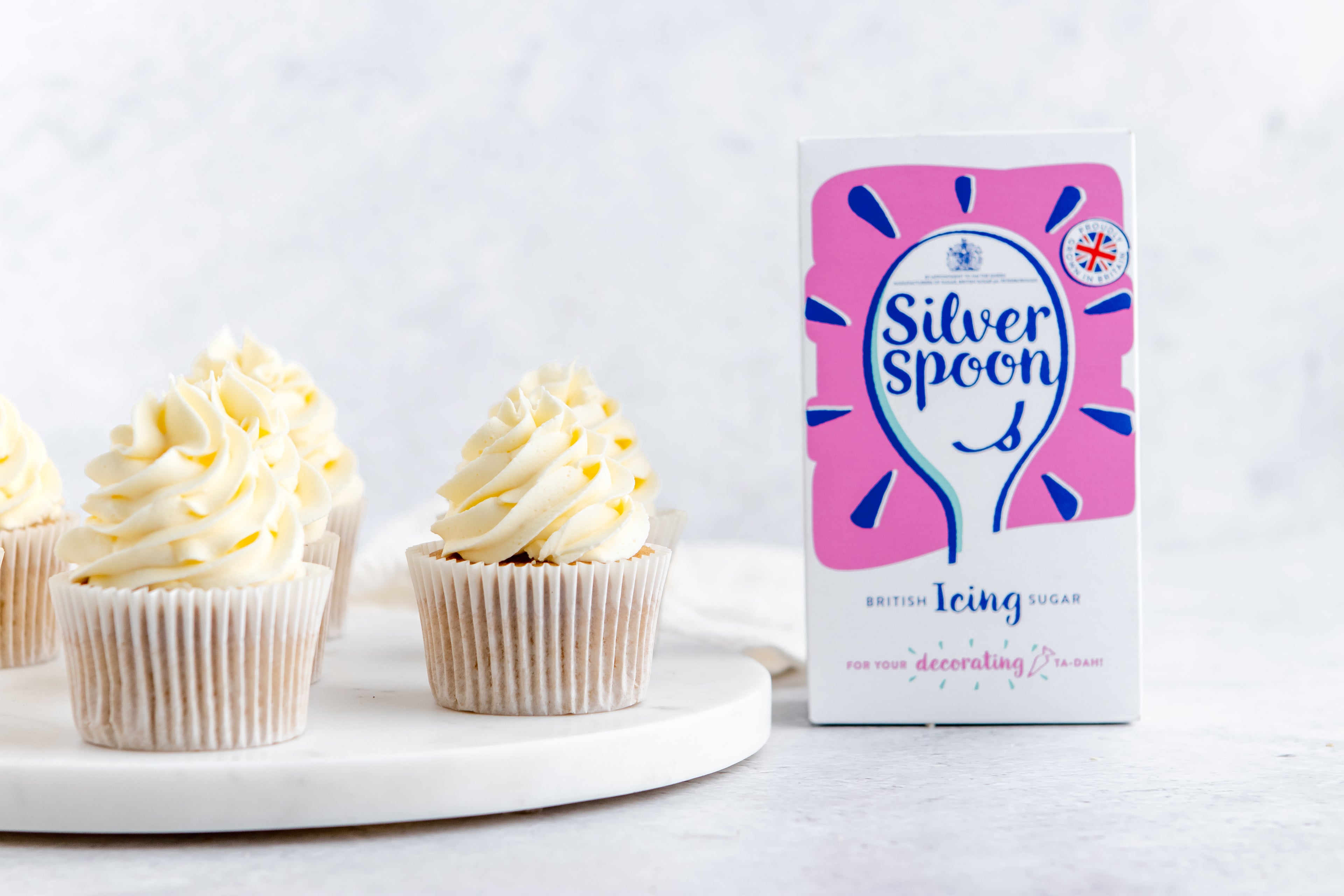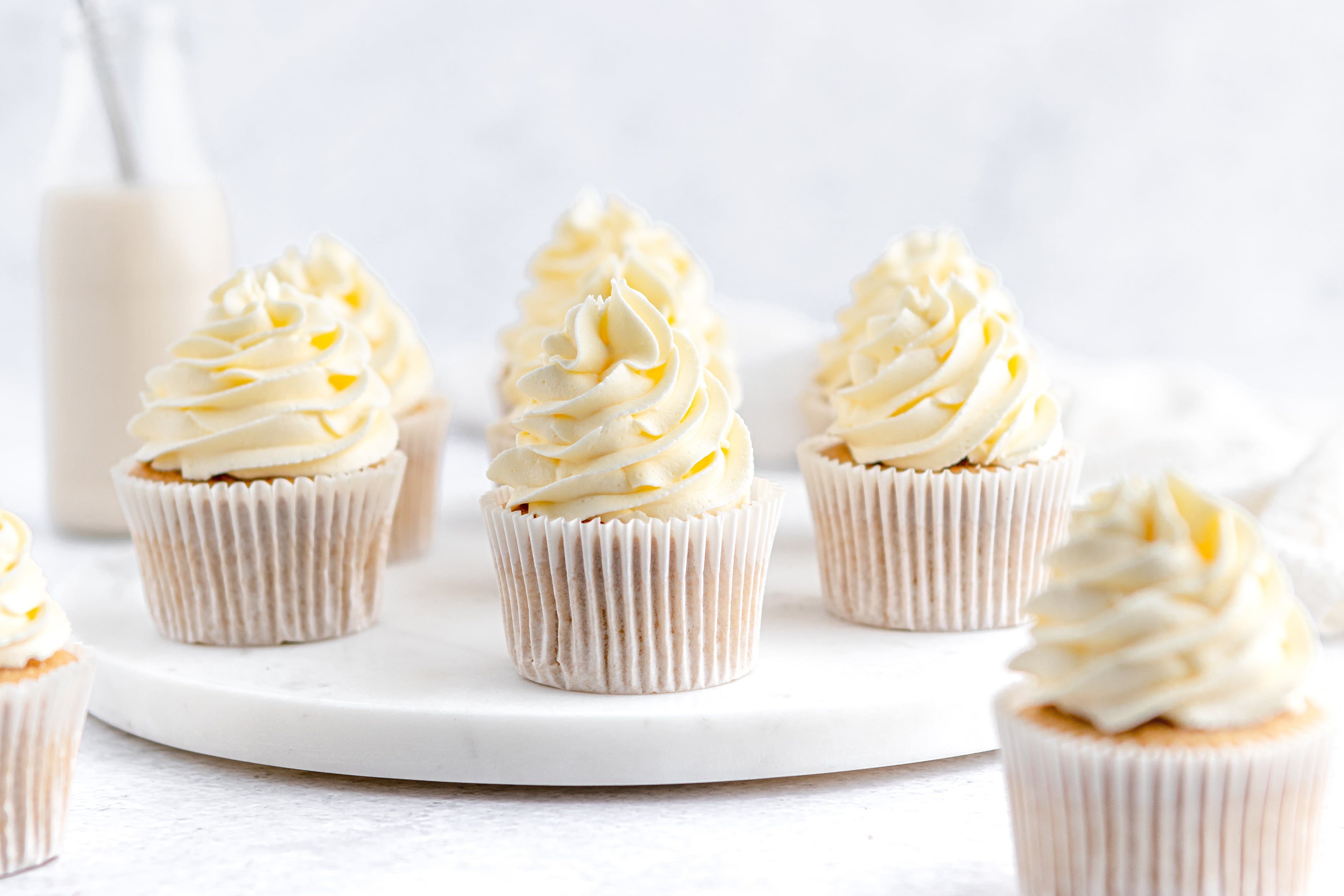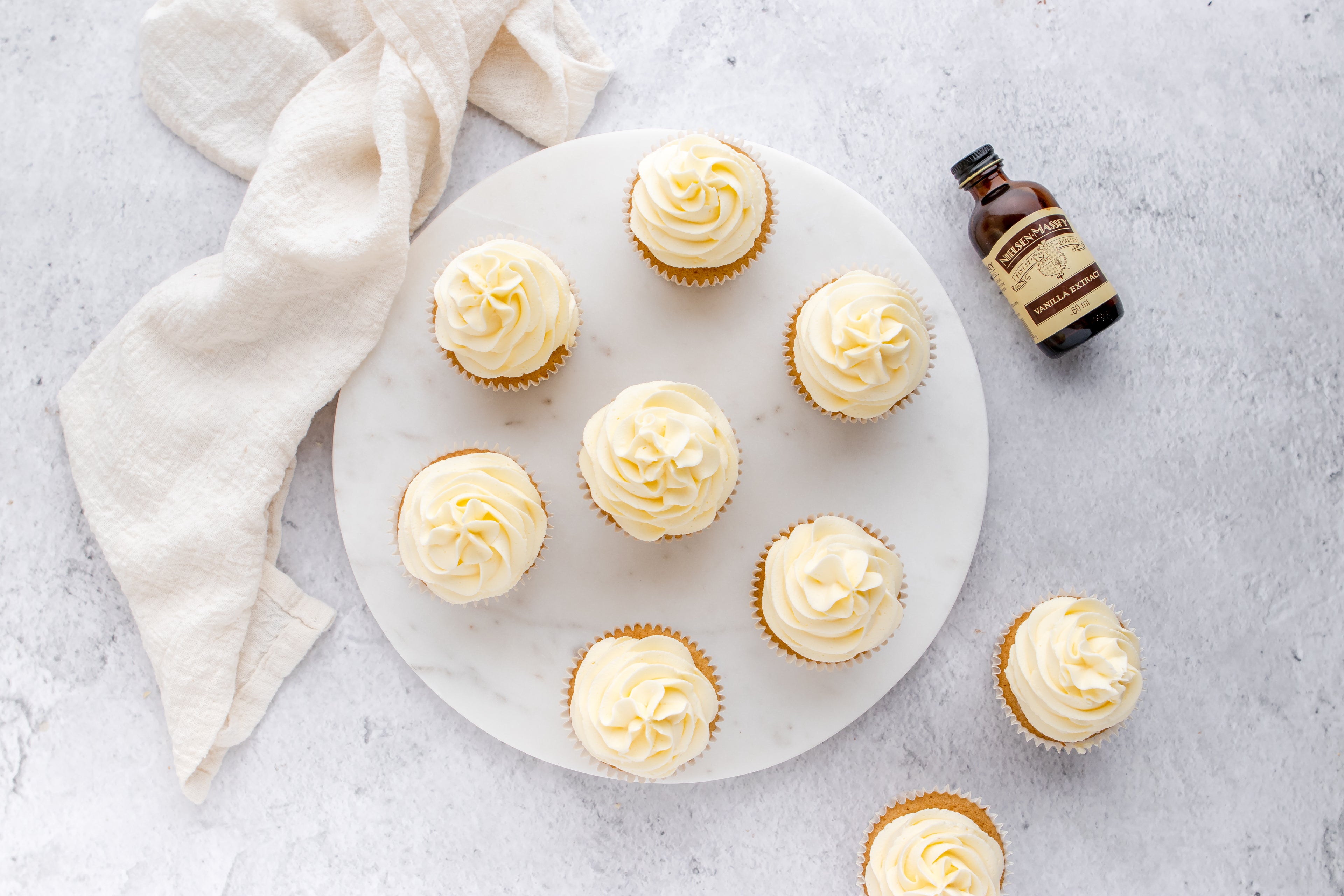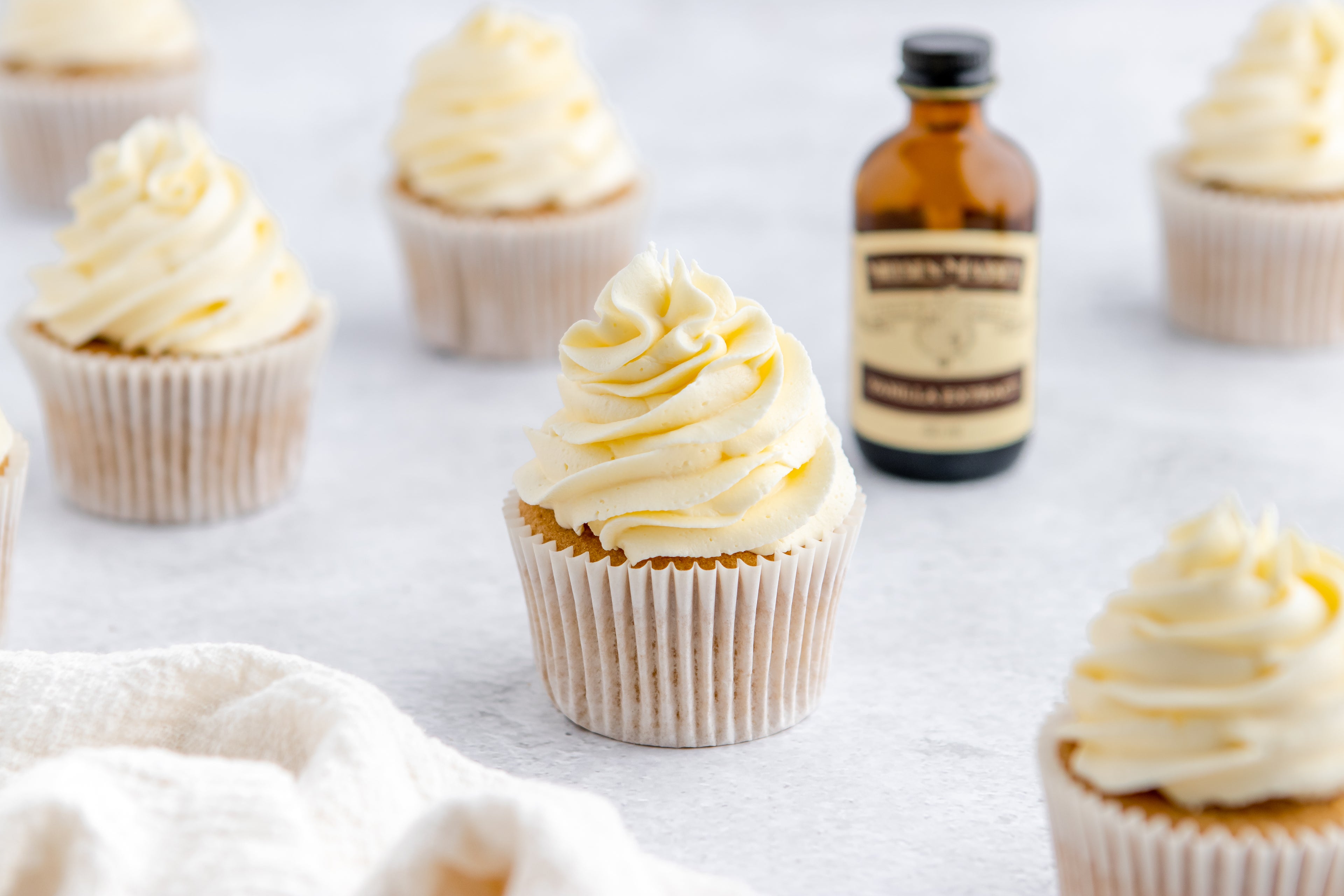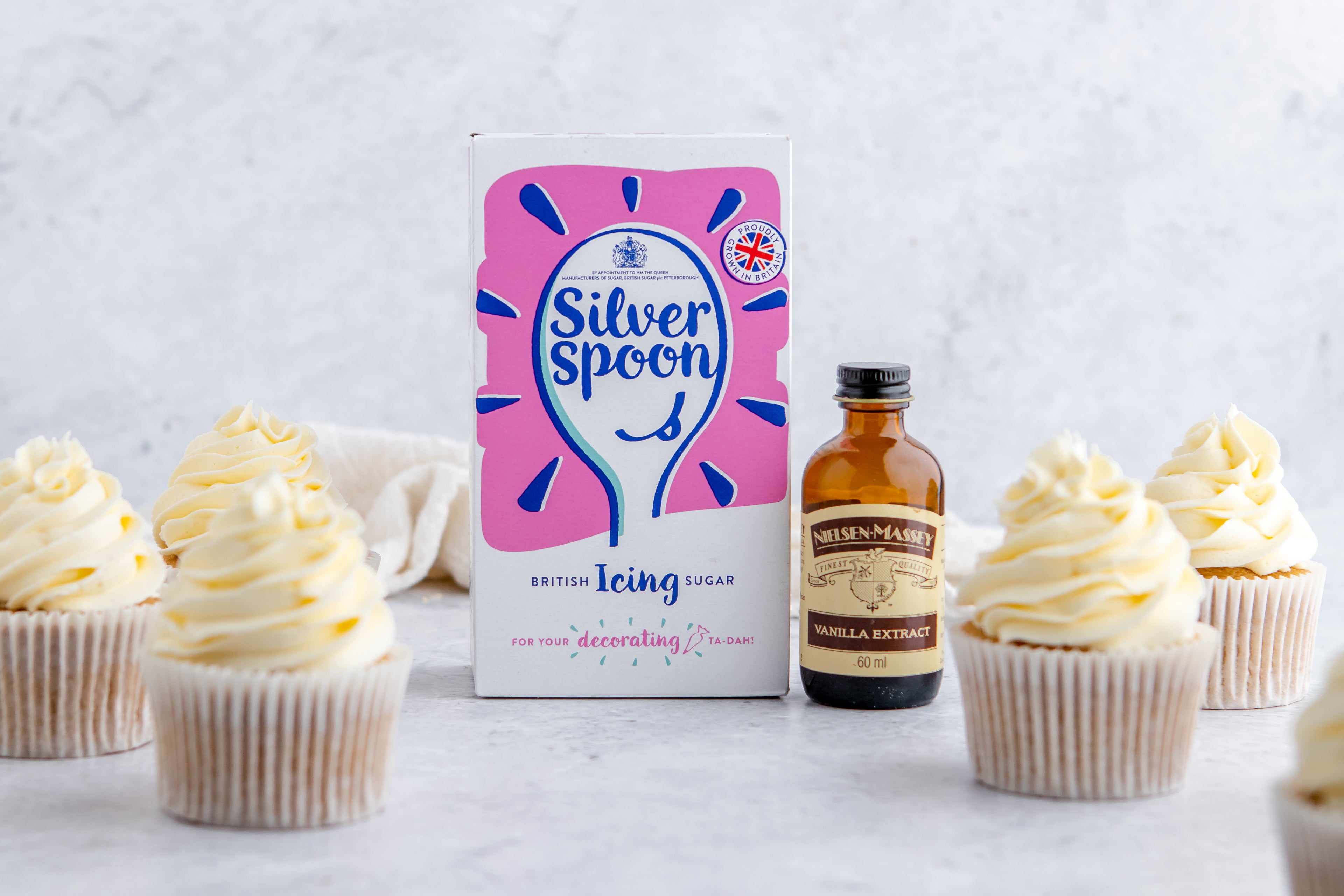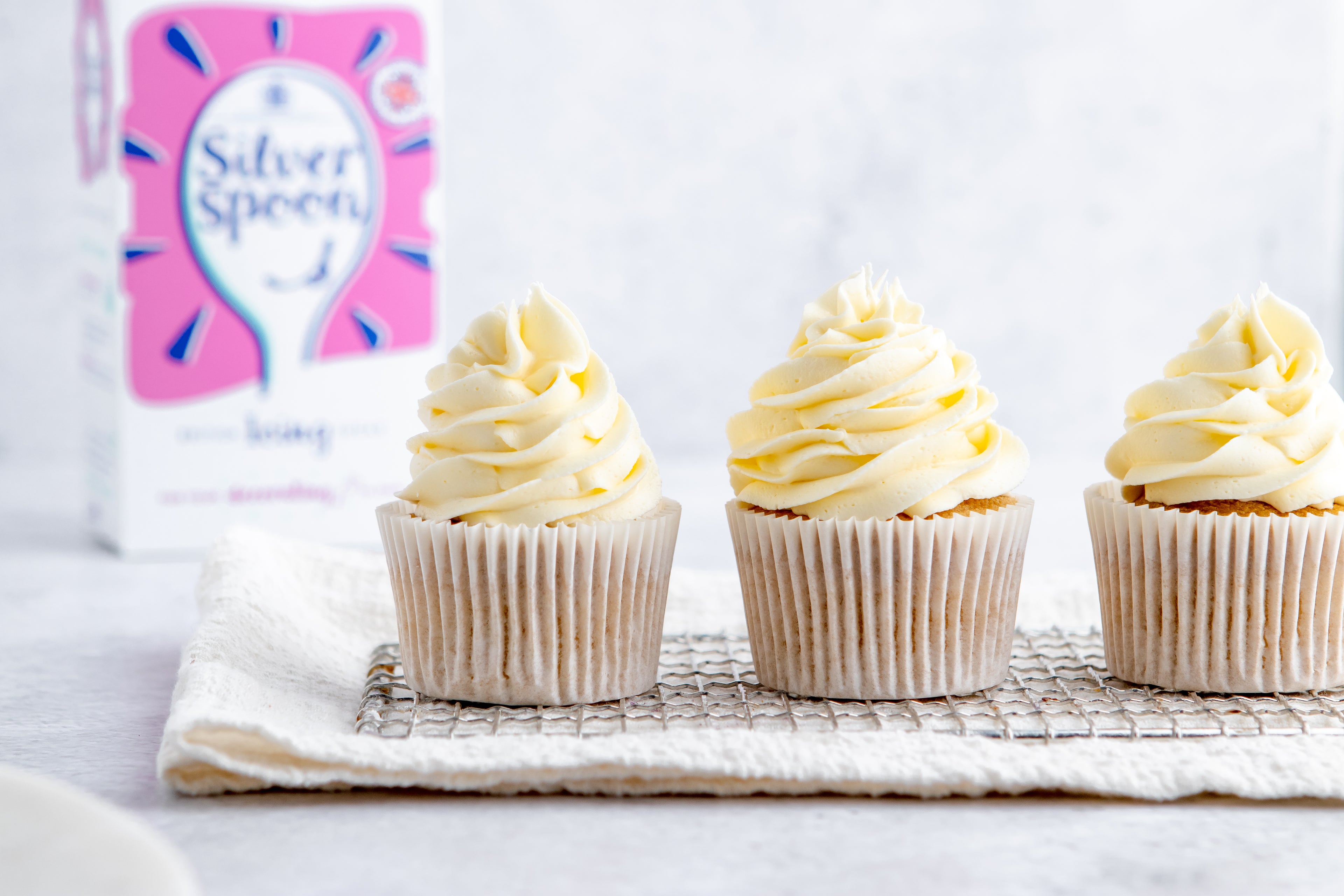 About the bake
Wonderfully easy to bake, our gluten free cupcake recipe can be adapted to create a range of great tasting treats. Try adding chocolate chips, flavoured icing or toppings with delicious buttercream.
Method
Step 1:

Preheat your oven to 180° (160°C fan, gas mark 4). Line a cupcake tray with 12 paper cupcake cases.

Step 2:

Cream the butter and sugar together with a wooden spoon or electric mixer until light and fluffy. Gradually beat in the eggs, one at a time.

Step 3:

Add the flour and mix lightly until well combined and then divide the mixture between the cupcake cases.

Step 4:

Bake for 20-25 minutes or until golden brown and just firm to the touch. Remove from the oven and allow to cool.

Step 5:

To make the buttercream, beat together the butter and icing sugar in an electric mixer, until smooth. Add a few drops of vanilla extract for flavour, and a splash of milk if needed to loosen the icing. Fill a piping bag, fitted with a star nozzle with your buttercream and pipe onto your cupcakes to finish.
Ingredients
For the Cupcakes

150g

 

Unsalted butter (softened)

150g

 Billington's Unrefined Golden Caster Sugar

150g

 

Gluten free self-raising flour

3

 

Large free range egg(s)

For the Buttercream

50g

 

Unsalted butter (softened)

200g

 Silver Spoon Icing Sugar

1 tsp

 Nielsen-Massey Vanilla Extract
Utensils
12 hole cupcake tray

12 cupcake cases

Wooden spoon

Electric mixer

Mixing bowl

Wire cooling rack

Piping bag

Star nozzle
Nutritional Information
per 65g
306cal

 

Energy

15g

 

Fat

9.1g

 

of which Saturates

38g

 

Carbohydrates

29g

 

of which Sugars

3.2g

 

Protein

0.18g

 

Salt
Ingredients
For the Cupcakes

150g

 

Unsalted butter (softened)

150g

 Billington's Unrefined Golden Caster Sugar

150g

 

Gluten free self-raising flour

3

 

Large free range egg(s)

For the Buttercream

50g

 

Unsalted butter (softened)

200g

 Silver Spoon Icing Sugar

1 tsp

 Nielsen-Massey Vanilla Extract
Utensils
12 hole cupcake tray

12 cupcake cases

Wooden spoon

Electric mixer

Mixing bowl

Wire cooling rack

Piping bag

Star nozzle
Nutritional Information
per 65g
306cal

 

Energy

15g

 

Fat

9.1g

 

of which Saturates

38g

 

Carbohydrates

29g

 

of which Sugars

3.2g

 

Protein

0.18g

 

Salt