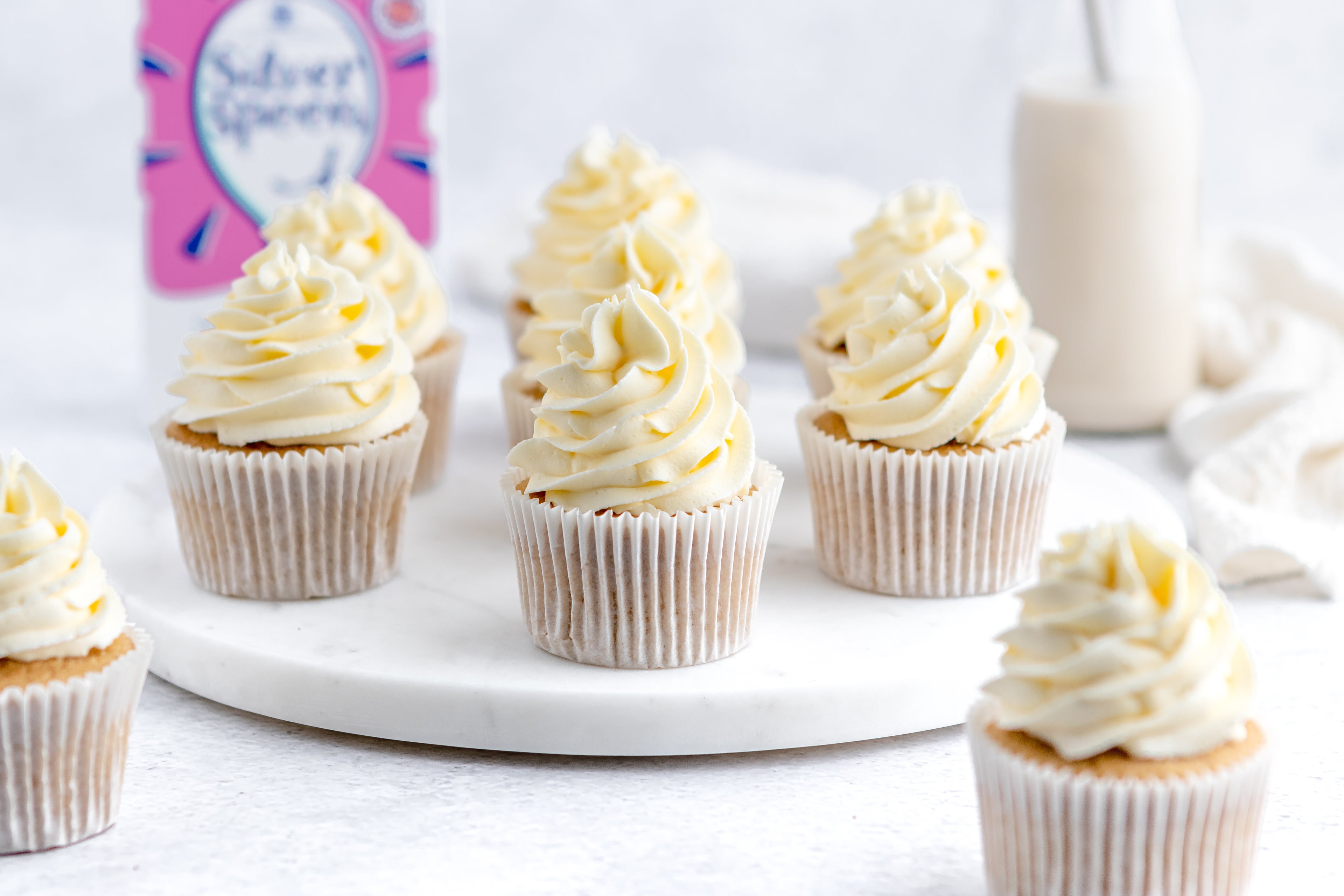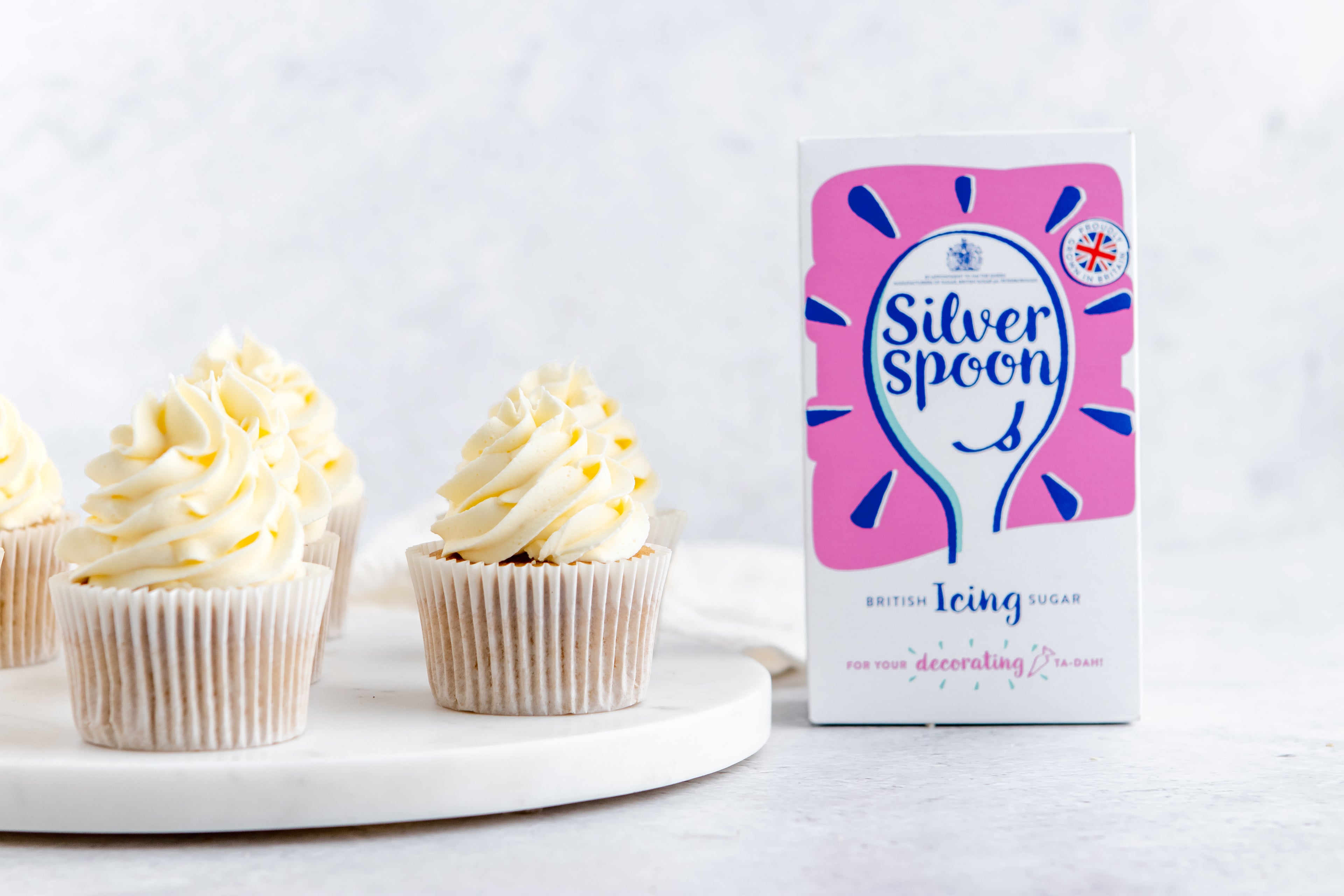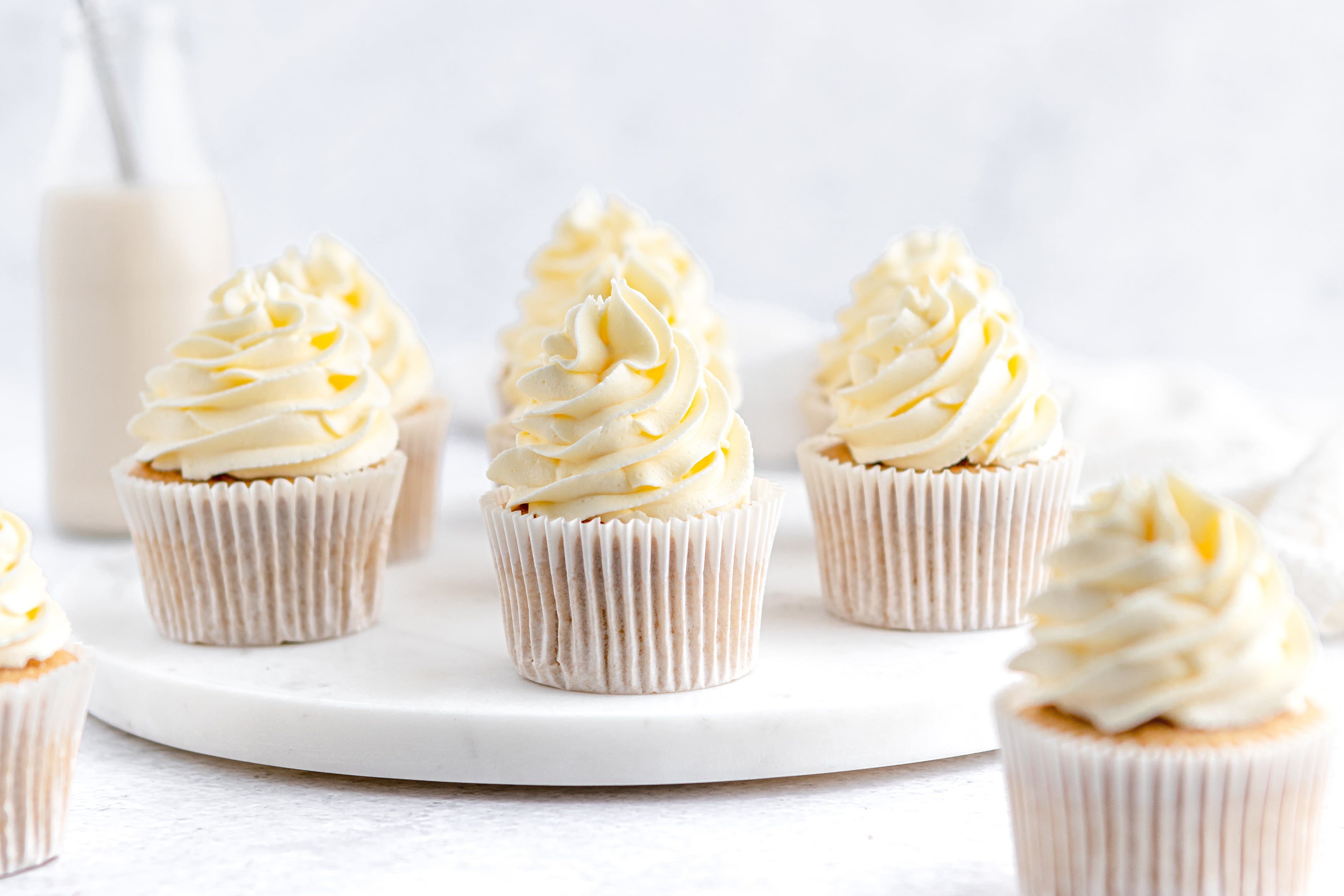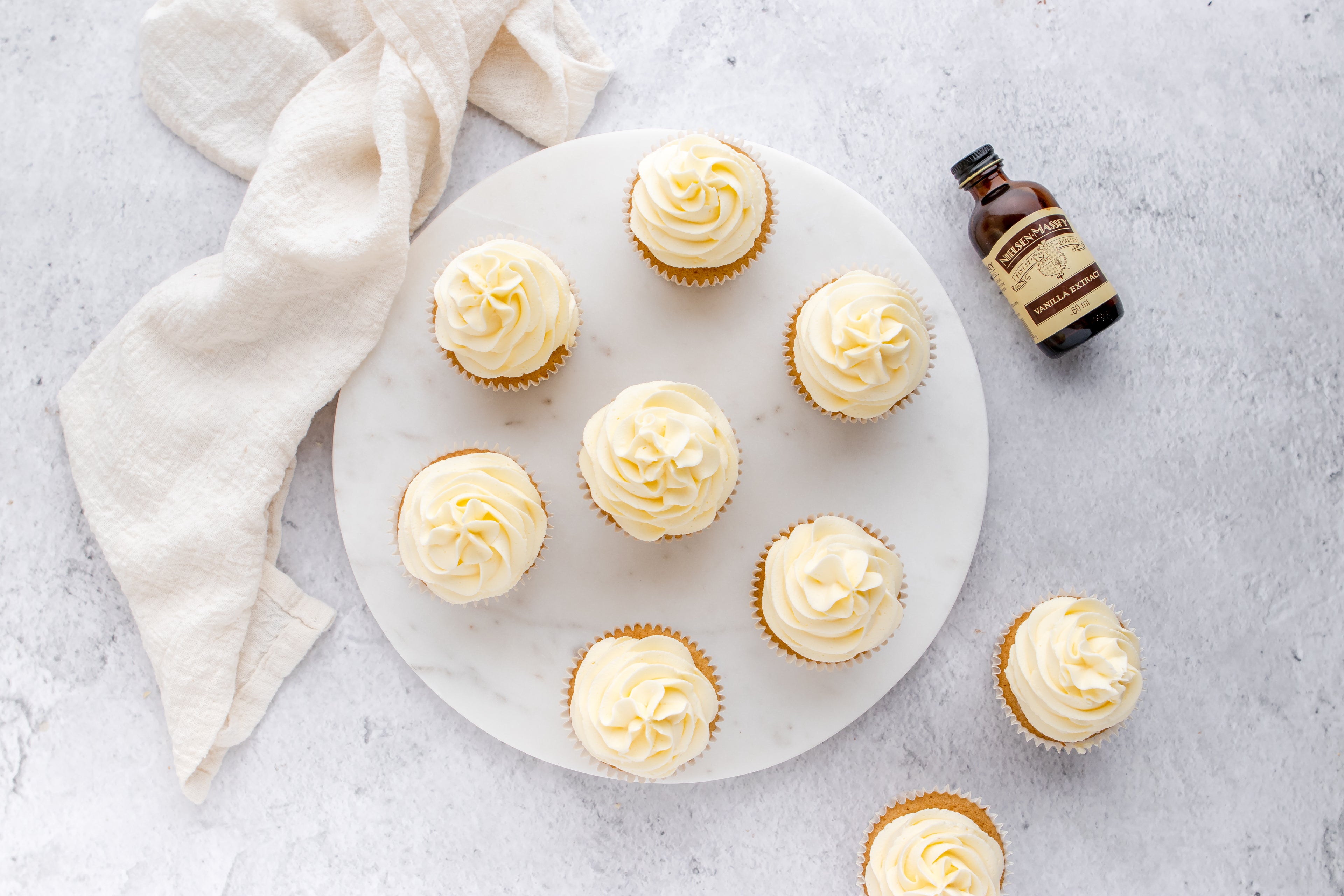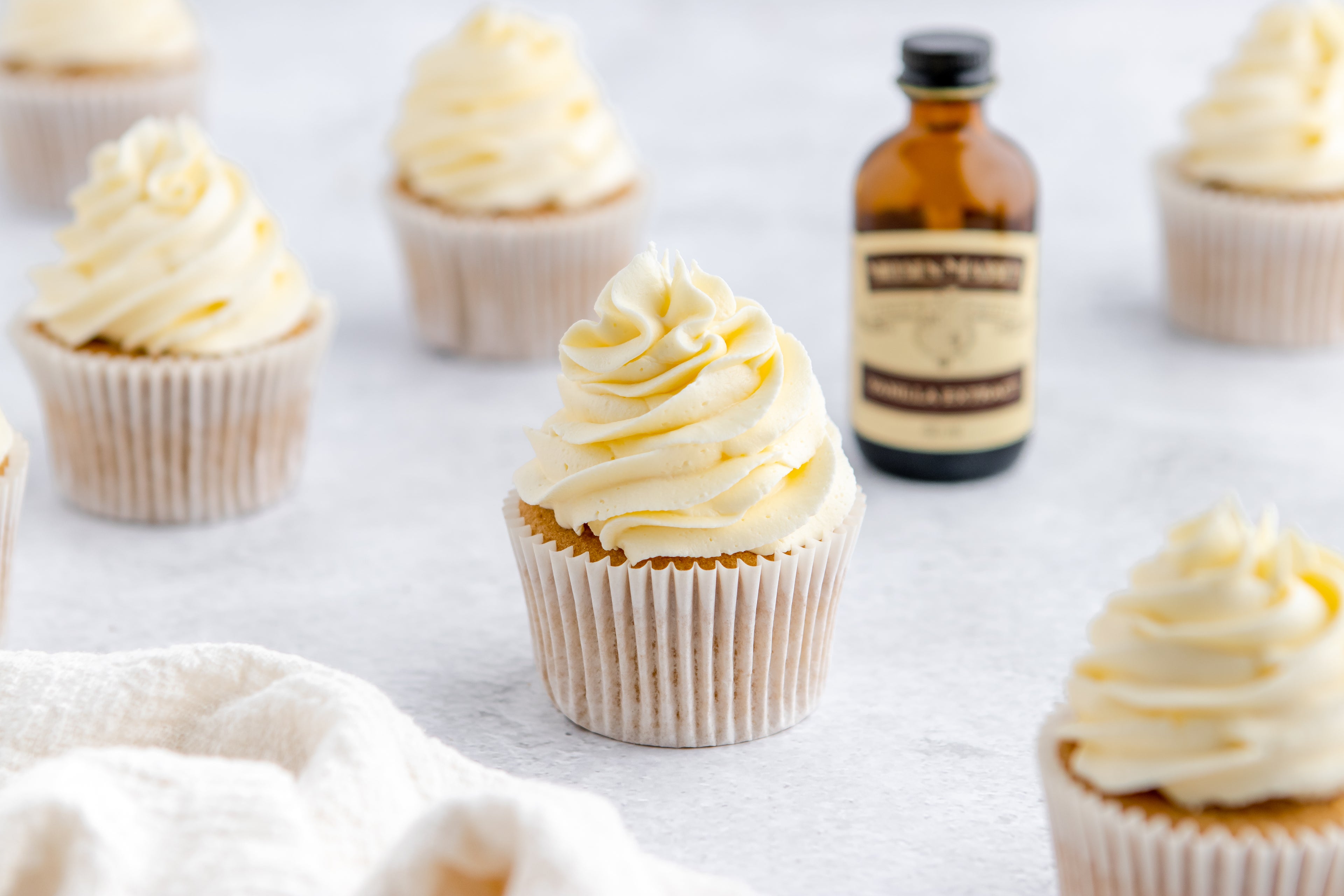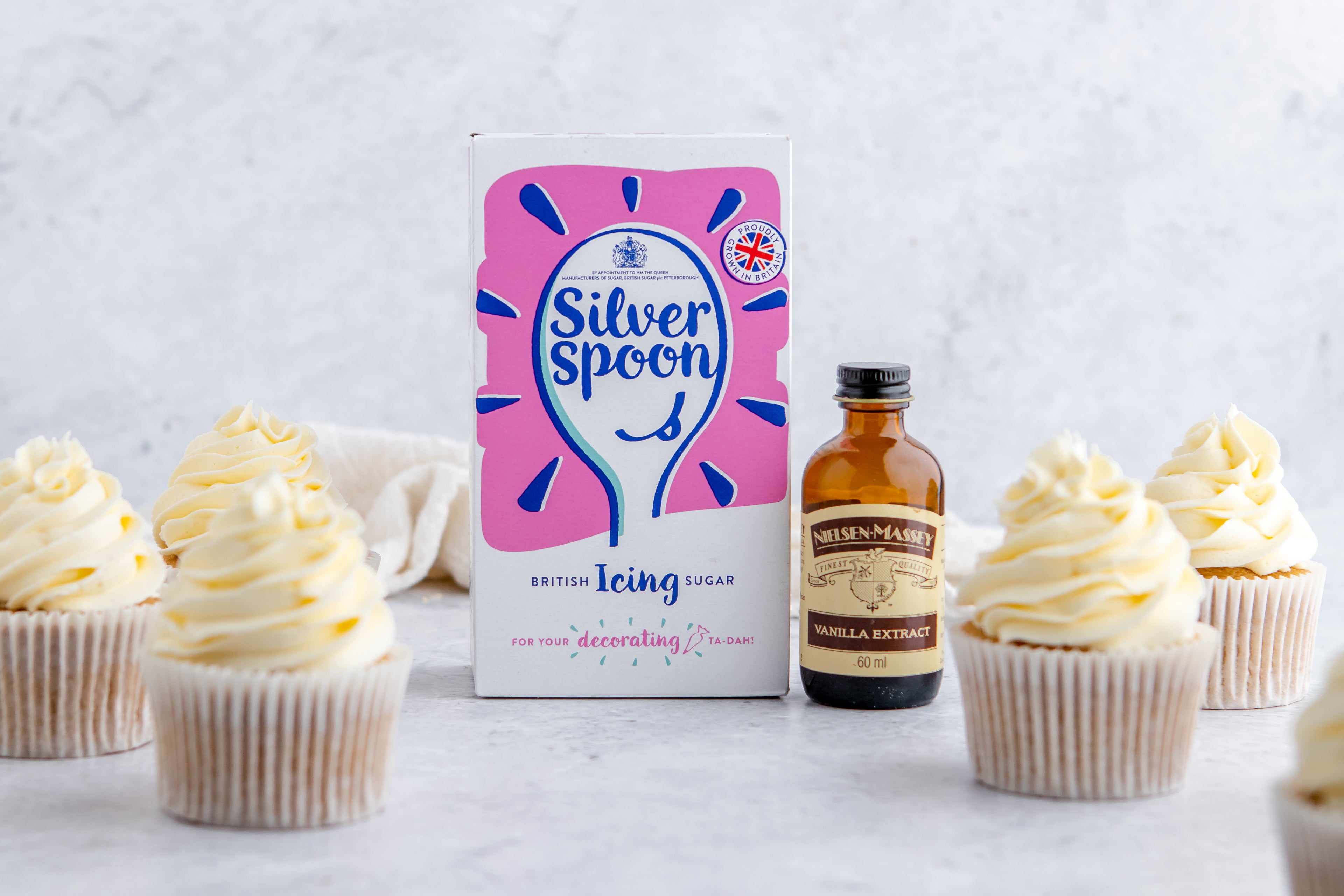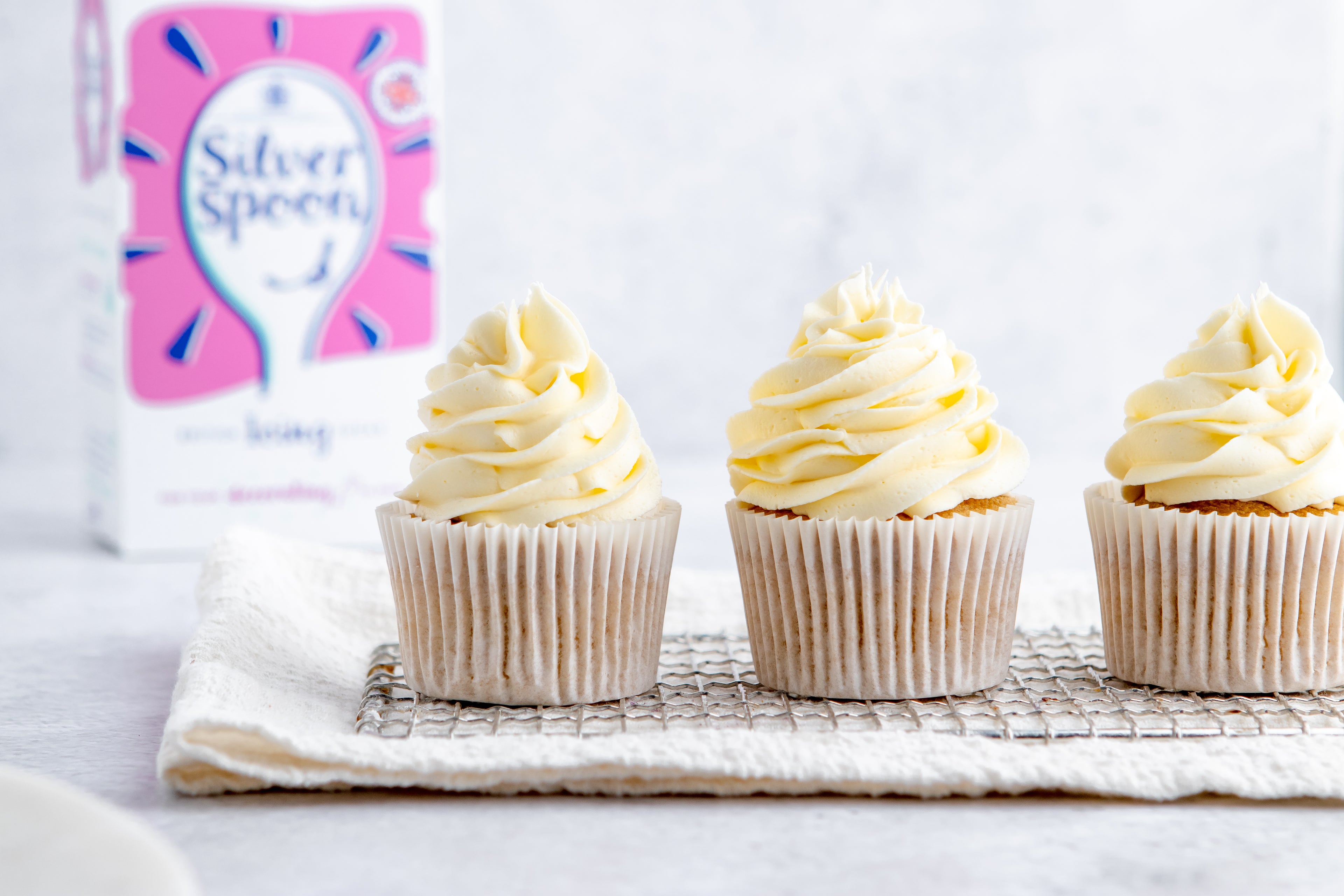 About the bake
Wonderfully easy to bake, our gluten free cupcake recipe can be adapted to create a range of great tasting treats. Try adding chocolate chips, flavoured icing or toppings with delicious buttercream.
Method
Step 1:

Preheat your oven to 180° (160°C fan, gas mark 4). Line a cupcake tray with 12 paper cupcake cases.

Step 2:

Cream the butter and sugar together with a wooden spoon or electric mixer until light and fluffy. Gradually beat in the eggs, one at a time.

Step 3:

Add the flour and mix lightly until well combined and then divide the mixture between the cupcake cases.

Step 4:

Bake for 20-25 minutes or until golden brown and just firm to the touch. Remove from the oven and allow to cool.

Step 5:

To make the buttercream, beat together the butter and icing sugar in an electric mixer, until smooth. Add a few drops of vanilla extract for flavour, and a splash of milk if needed to loosen the icing. Fill a piping bag, fitted with a star nozzle with your buttercream and pipe onto your cupcakes to finish.
Ingredients
For the Cupcakes

150g

 

Unsalted butter (softened)

150g

 Billington's Unrefined Golden Caster Sugar

150g

 

Gluten free self-raising flour

3

 

Large free range egg(s)

For the Buttercream

50g

 

Unsalted butter (softened)

200g

 Silver Spoon Icing Sugar

1 tsp

 Nielsen-Massey Vanilla Extract
Utensils
12 hole cupcake tray

12 cupcake cases

Wooden spoon

Electric mixer

Mixing bowl

Wire cooling rack

Piping bag

Star nozzle
Recipe Reviews
I baked this for a friend. I added the rind of a lemon and save the juice to make a drizzle which I poured over the cupcakes instead of icing and it was an absolute hit.
So great.They were better than the normal ones!
I'm Colieac and always miss-out on baked goodies lots of the time. I made these to take to my nephew's birthday party so I could endulge (and share with others) and they worked out a treat. Nobody knew they were gluten-free. They were soooo light and fluffy and had a great balance with the buttercream on top. I added some coloured sprinkles on top to make them look the biz! Highly recommend these to ensure an inclusive cake-time where everyone can enjoy - gluten allergy or non-gluten allergy!
I made these for my grandaughter's birthday & who is gluten intolerant. No one noticed any difference in fact I received lots of compliments on how tasty they were. I managed to get 14 cupcakes & it was very straightforward to make. Just make sure they are perfectly cooled down before icing & add whatever topping you like onto the butter icing.
Being a newly diagnosed gluten intolerant theses are now my go to I never have to miss out on cake 😋and we no how important cake is in our lives 🤗
Ingredients
For the Cupcakes

150g

 

Unsalted butter (softened)

150g

 Billington's Unrefined Golden Caster Sugar

150g

 

Gluten free self-raising flour

3

 

Large free range egg(s)

For the Buttercream

50g

 

Unsalted butter (softened)

200g

 Silver Spoon Icing Sugar

1 tsp

 Nielsen-Massey Vanilla Extract
Utensils
12 hole cupcake tray

12 cupcake cases

Wooden spoon

Electric mixer

Mixing bowl

Wire cooling rack

Piping bag

Star nozzle