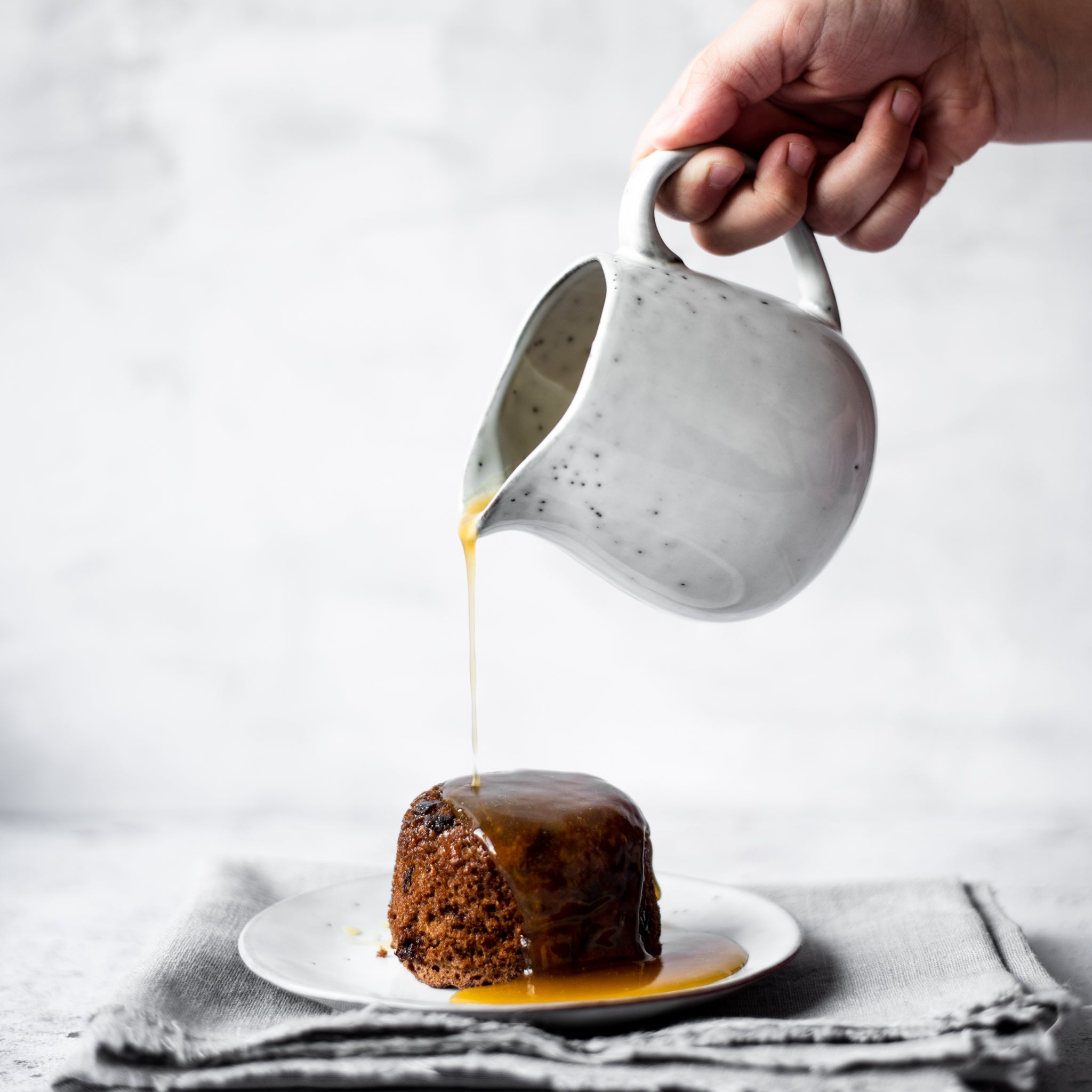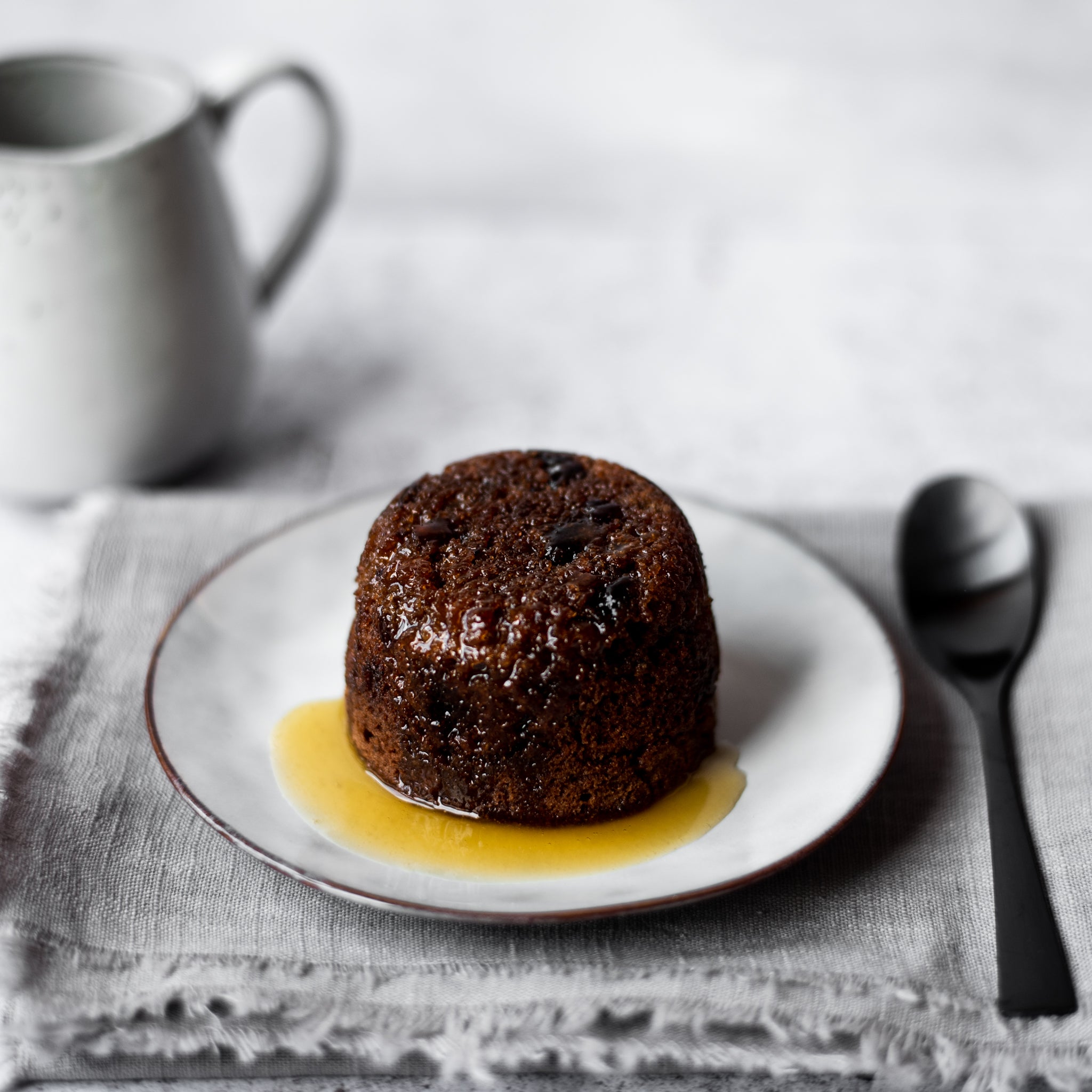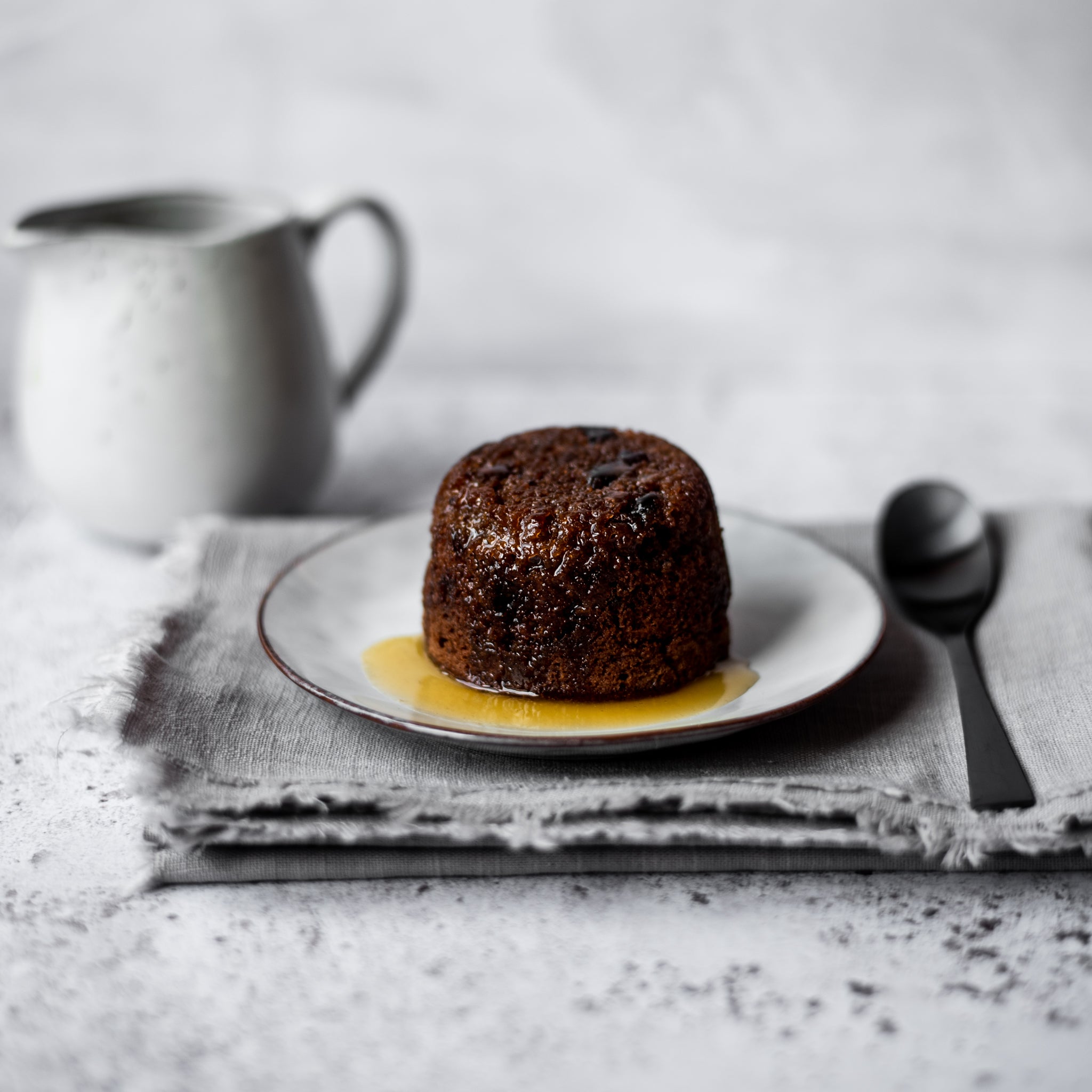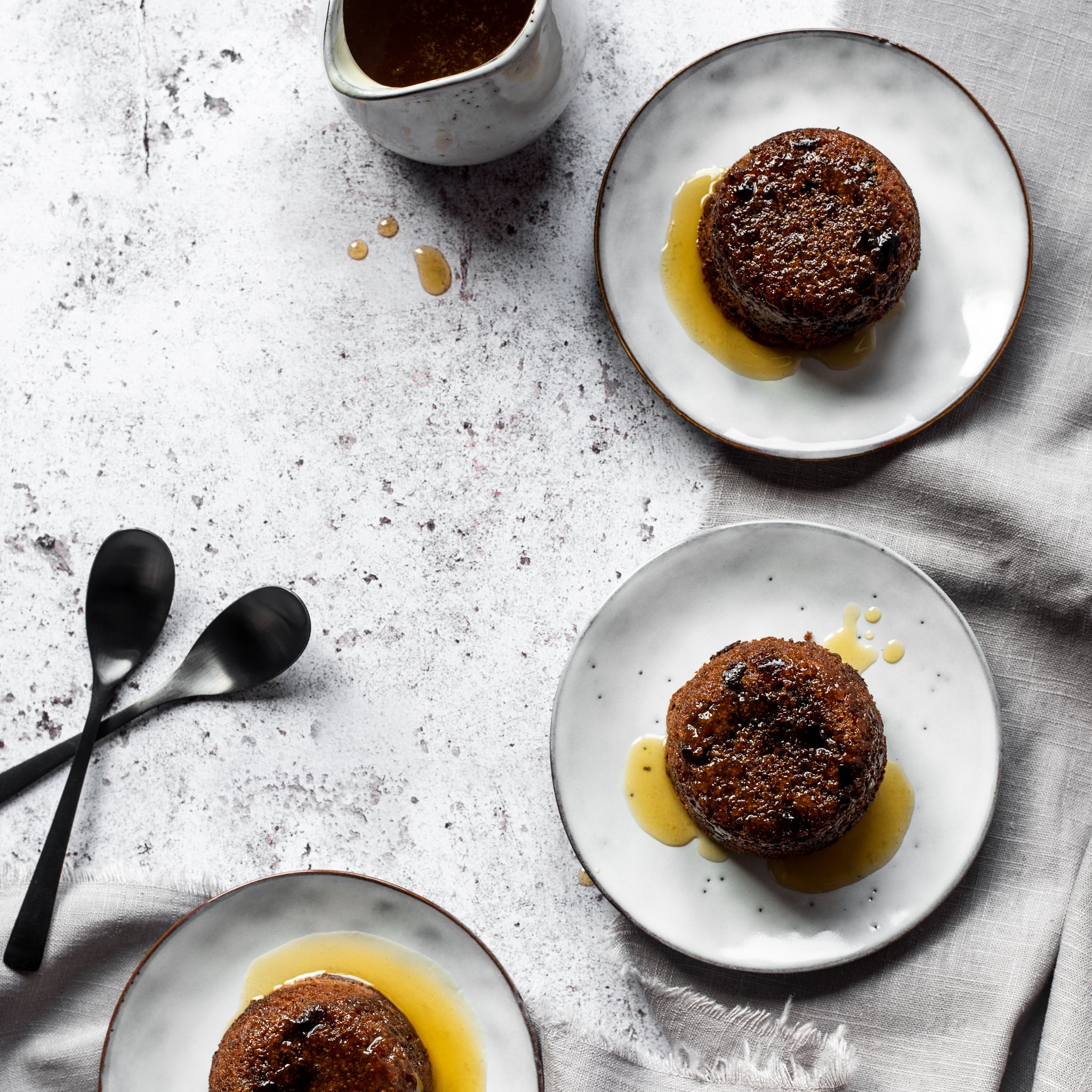 About the bake
These tasty sticky maple upside down cakes are made using a gluten free teff blend. If you're looking for a sweet, flavoursome sponge which is similar to a sticky toffee pudding, then this is the recipe for you. Sometimes with gluten free recipes, you end up with a funny texture but you'll find that taste and texture are not compromised here. Gluten-freer's we got you.
Method
Step 1:

Start by making the maple sauce. Put 100g of butter and the maple syrup into a small saucepan and heat gently, just until the butter melts. Set aside to cool.


Step 2:

While the sauce cools, butter 6 dariole moulds or ovenproof teacups and line the bottom with a small round of baking parchment then pop them in the freezer. When the sauce is cool, pour a tablespoon of sauce into the bottom of each mould and return them to the freezer. Reserve the remaining sauce for later.


Step 3:

Preheat the oven to 180°C /160°C Fan/ Gas mark 4 then make the cake batter. Chop the dates finely and put into a mixing bowl with 75g of soft butter, sugar, salt and vanilla bean paste and beat with an electric whisk or wooden spoon until light and fluffy.


Step 4:

Sift half of the flour and baking powder into the mixing bowl and add half of the egg beating again until smooth. Add the remaining flour and the egg and beat for a few seconds until combined.


Step 5:

Get the dariole moulds out of the freezer, put them onto a baking sheet and spoon the cake batter evenly between the moulds. Smooth the mixture with the back of a teaspoon then bake for 20 minutes, until the cakes are well risen and feel just firm to the touch.


Step 6:

When the cakes are almost cooked gently heat the sauce by adding the butter and Billington's maple syrup to a small saucepan. As soon as the cakes come out of the oven, carefully tip each one out onto a dessert plate, using a cloth to protect your fingers. Pour the sauce over the top of each cake and bring any extra to the table in a jug.
Ingredients
For the cake

175g

 

Unsalted butter (softened)

150g

 Billington's very dark maple syrup

60g

 

Dried dates

75g

 Billington's dark muscovado sugar

2g

 

Salt

2 tsp

 Nielsen-Massey Vanilla Bean Paste

1

 

Large Egg

1

 

Egg yolk

5g

 

Gluten free baking powder

120g

 

Dove's Farm Teff Flour Blend
We'd love a slice of advice.
Was it yum? Did the recipe work well? Did you customise the recipe?
Ingredients
For the cake

175g

 

Unsalted butter (softened)

150g

 Billington's very dark maple syrup

60g

 

Dried dates

75g

 Billington's dark muscovado sugar

2g

 

Salt

2 tsp

 Nielsen-Massey Vanilla Bean Paste

1

 

Large Egg

1

 

Egg yolk

5g

 

Gluten free baking powder

120g

 

Dove's Farm Teff Flour Blend