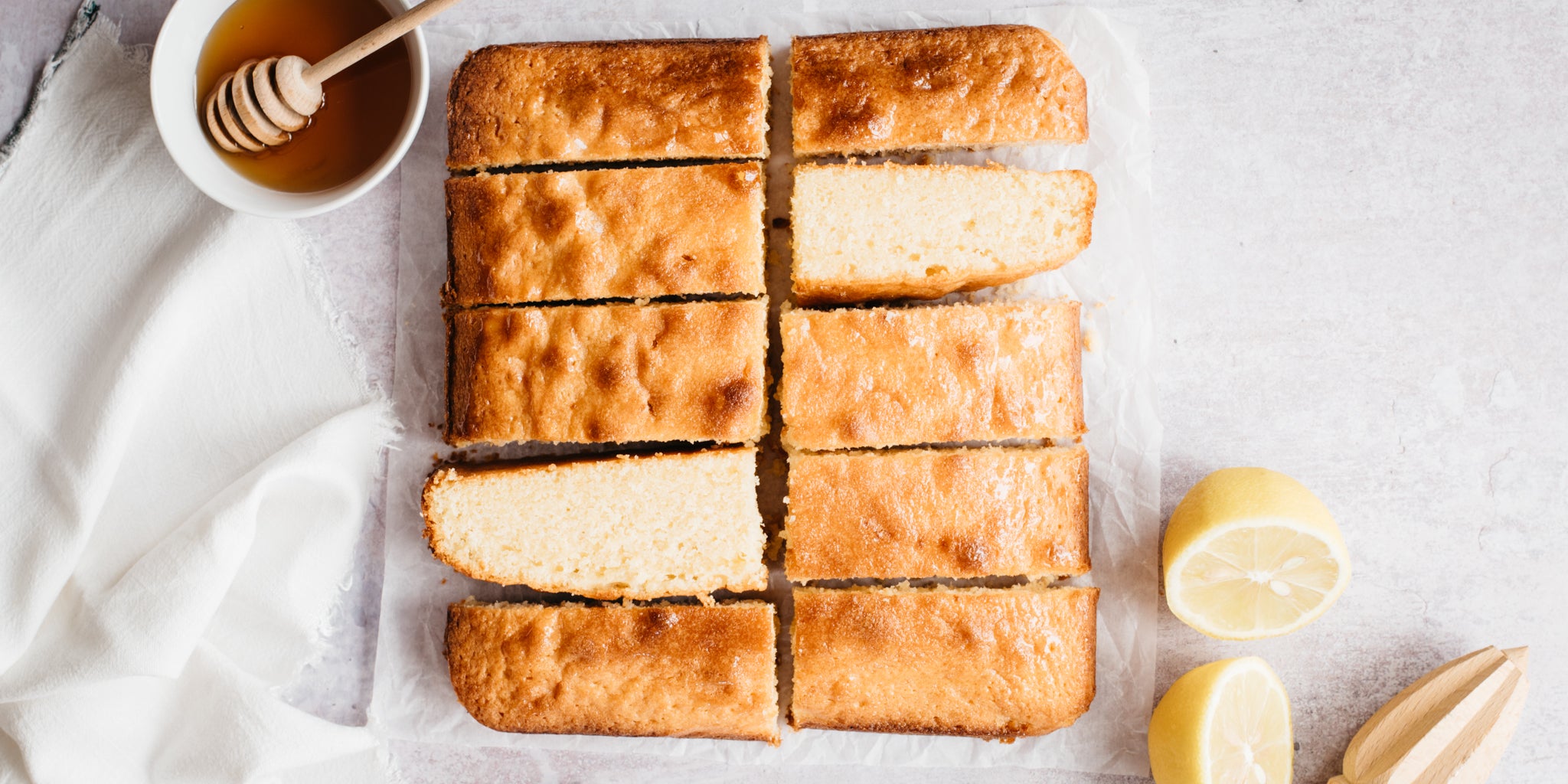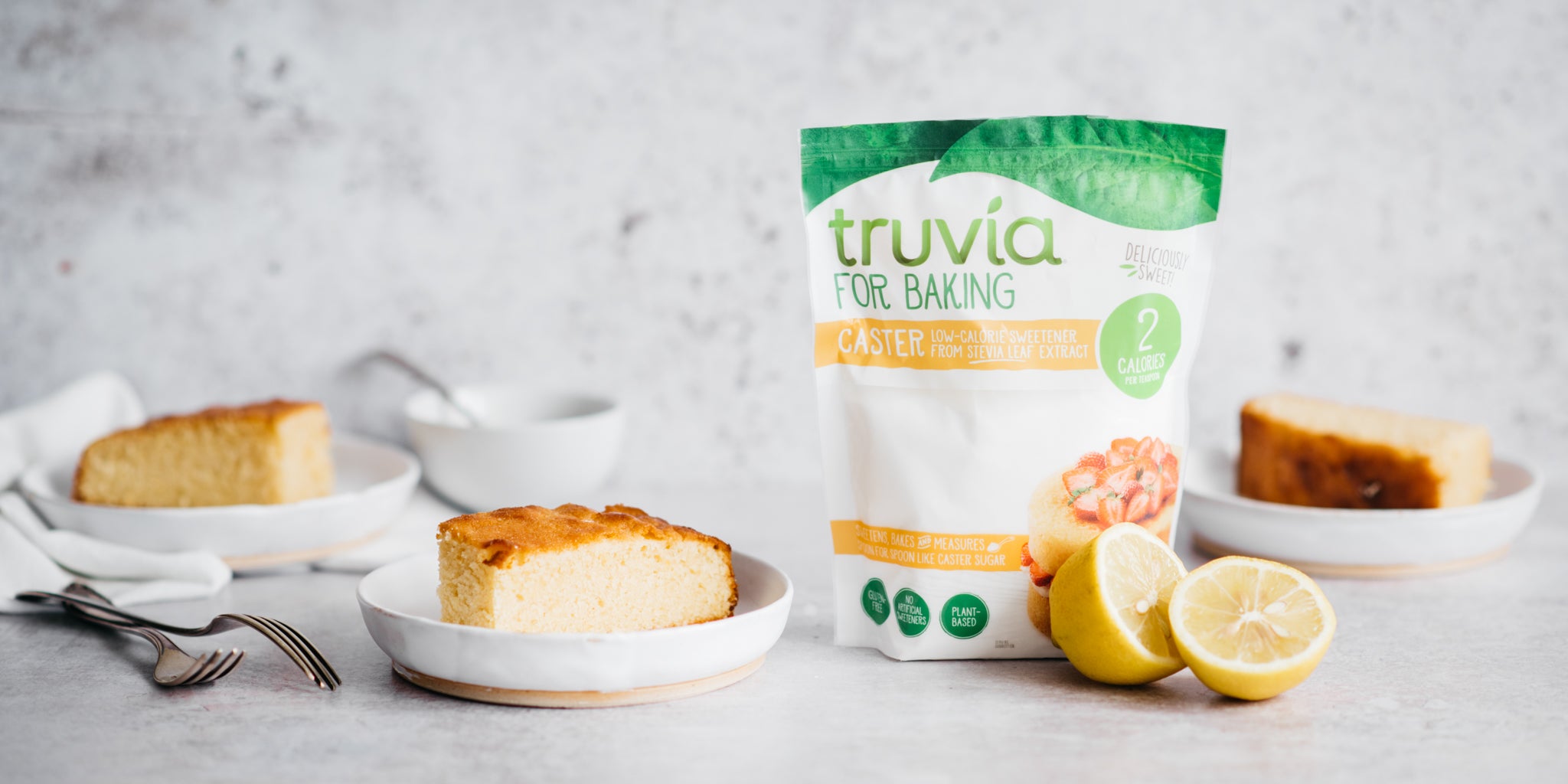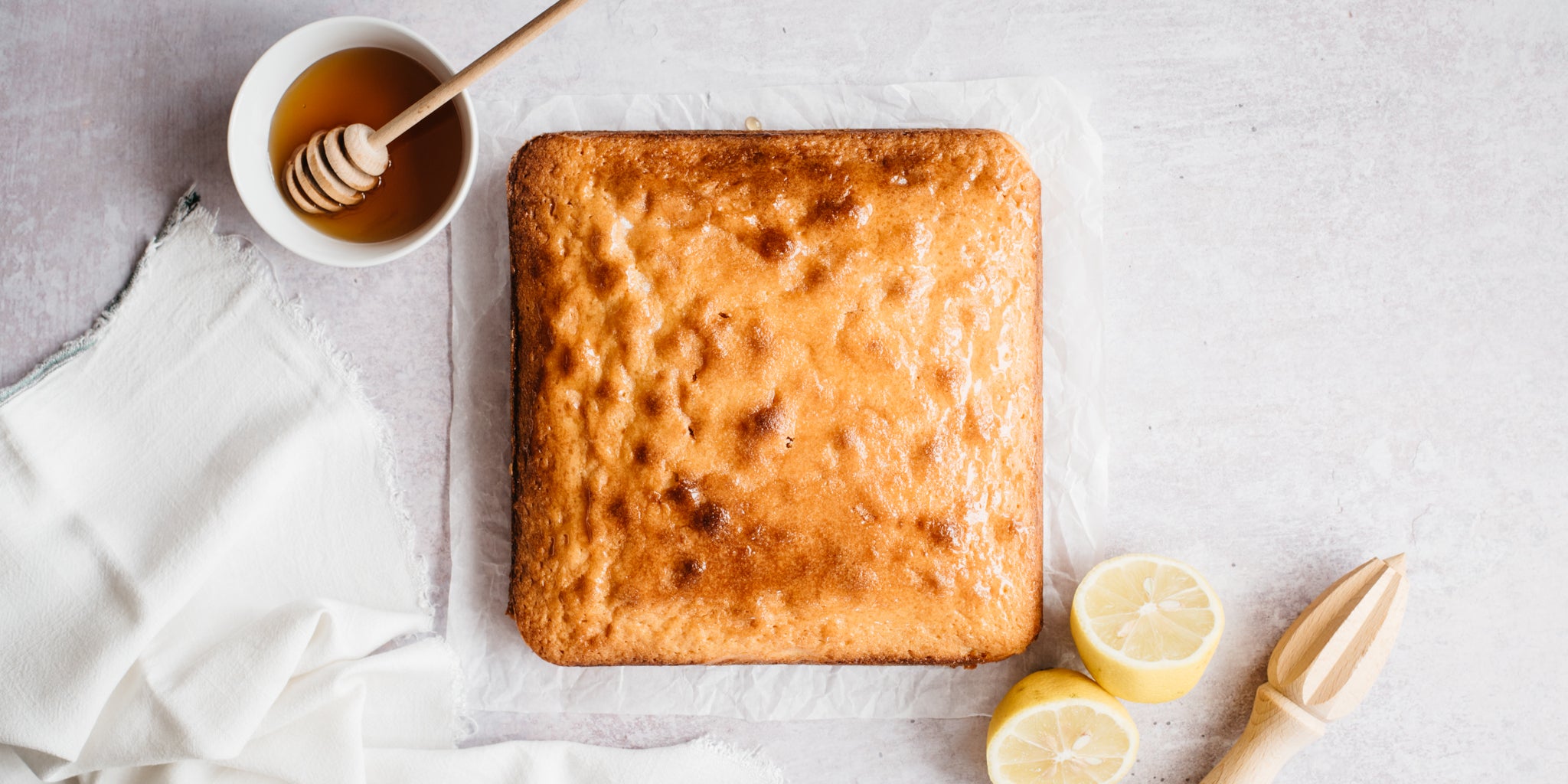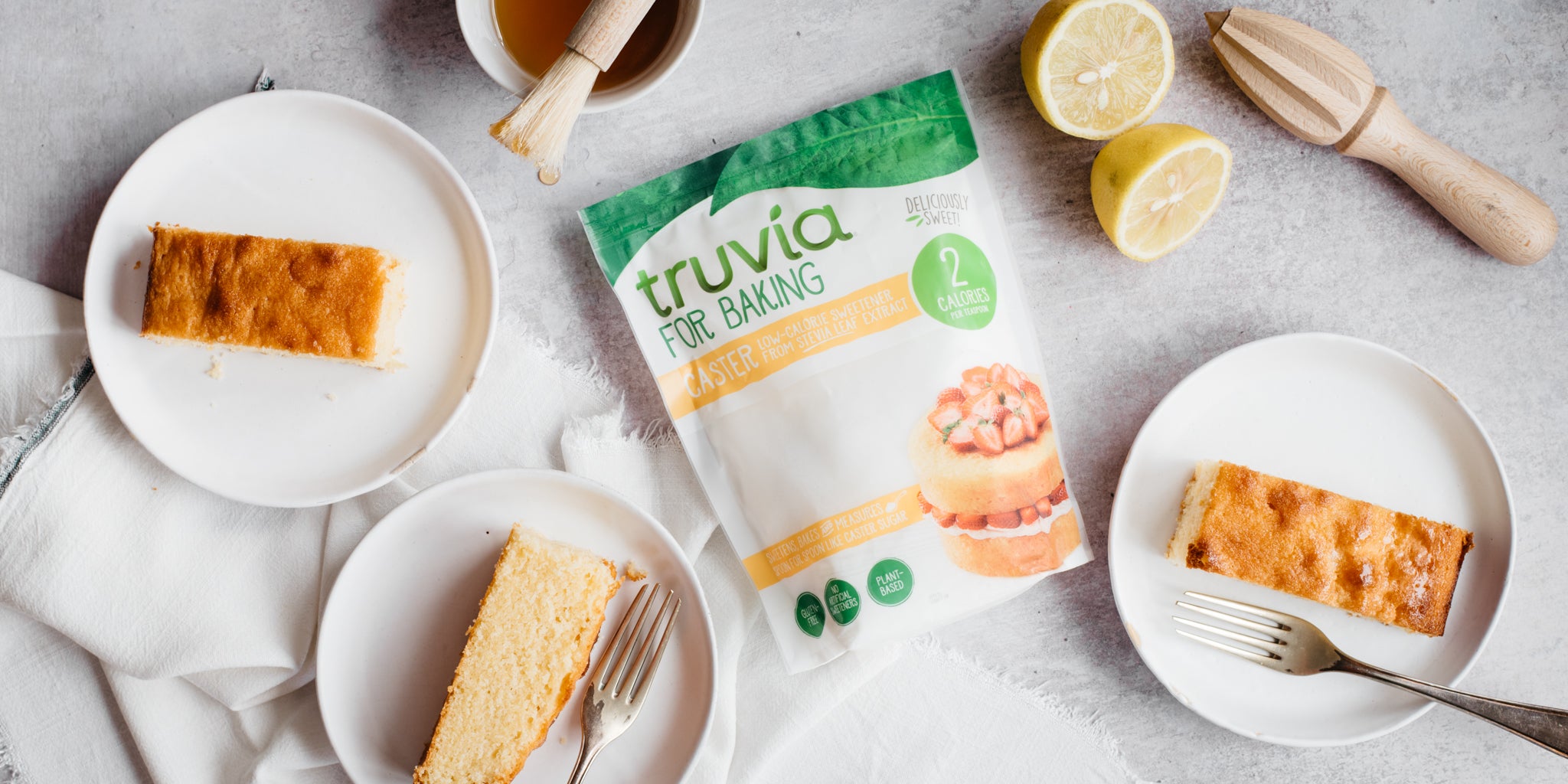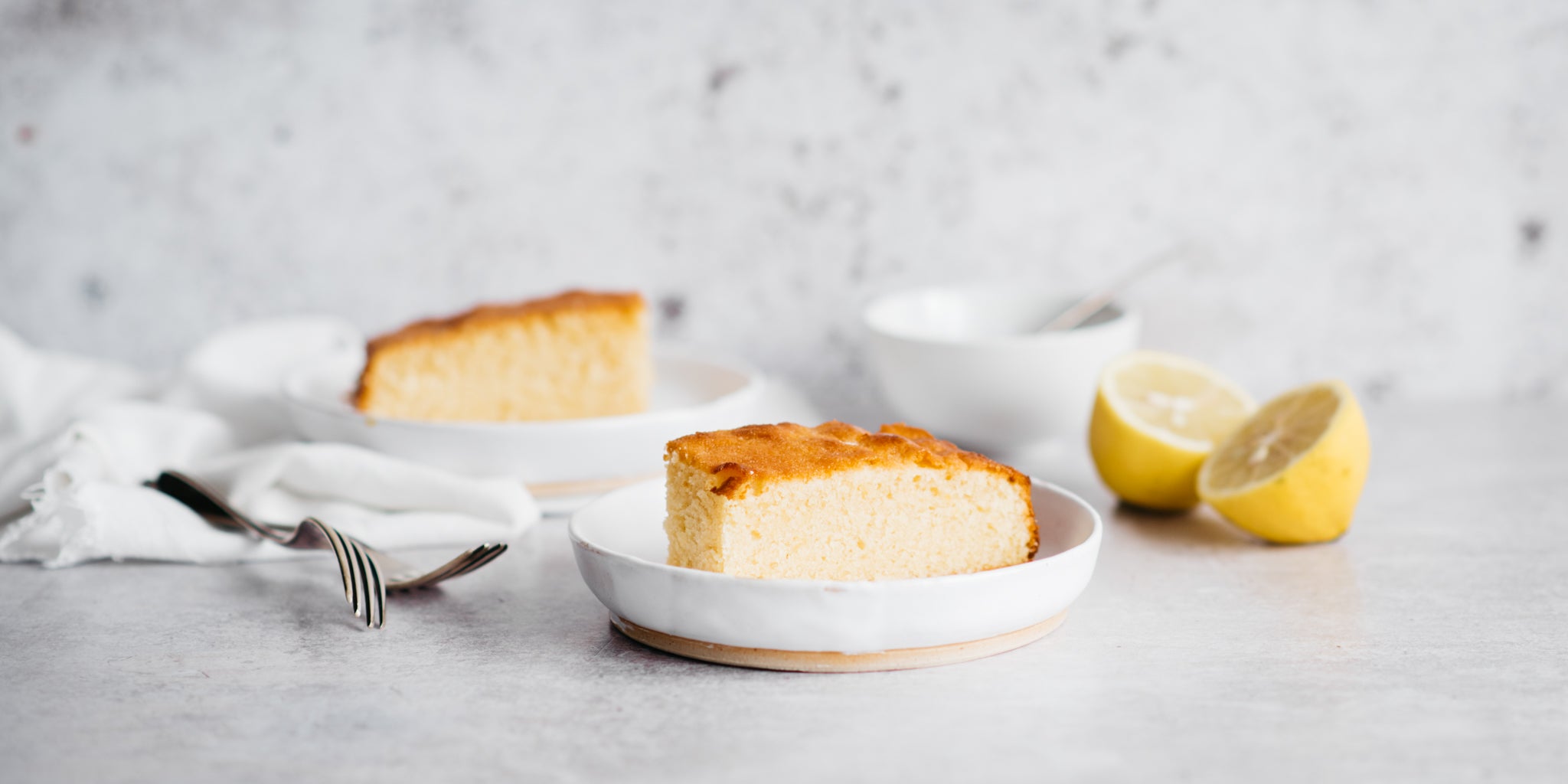 About the bake
You can't go wrong with a Lemon Drizzle cake. With this Truvia low sugar lemon drizzle recipe everybody can enjoy a slice with the inclusion of Truvia for Baking Caster.
Method
Step 1:

Preheat the oven to 180C/160C fan/gas mark 4. Grease and line the base of a 24cm square cake tin with parchment.

Step 2:

Beat the spread and Truvia for Baking Caster in a large bowl using an electric hand whisk until pale and creamy.

Step 3:

Whisk the eggs gradually into the mixture, adding a spoonful of flour and beating well between each addition. Add the remaining flour, baking powder, ground almonds and lemon zest and fold into the cake mixture using a large metal spoon or spatula.

Step 4:

Spoon the mixture into the prepared cake tin and bake for 30-35 minutes or until a skewer inserted into the middle of the cake comes out clean.

Step 5:

Put the cake tin on a wire rack to cool for a couple of minutes. Meanwhile mix the lemon juice, 50g of Truvia for Baking Caster and honey to make a runny syrup and then drizzle over the top of the cake. Cool in the tin for a further 10 minutes and then remove from the tin and cool completely before serving.
Ingredients
For the cake

200g

 

64% fat spread (Clover or similar) + extra for greasing

200g

 

Truvia for Baking - Caster

4

 

Medium free range eggs (lightly whisked)

175g

 Allinson's Self Raising White Flour

1 tsp

 

Baking Powder

25g

 

Ground Almonds

1

 

Lemon (juice and zest)

For the drizzle

50g

 

Truvia for Baking - Caster

1 tbsp

 

Clear honey
We'd love a slice of advice.
Was it yum? Did the recipe work well? Did you customise the recipe?
Ingredients
For the cake

200g

 

64% fat spread (Clover or similar) + extra for greasing

200g

 

Truvia for Baking - Caster

4

 

Medium free range eggs (lightly whisked)

175g

 Allinson's Self Raising White Flour

1 tsp

 

Baking Powder

25g

 

Ground Almonds

1

 

Lemon (juice and zest)

For the drizzle

50g

 

Truvia for Baking - Caster

1 tbsp

 

Clear honey