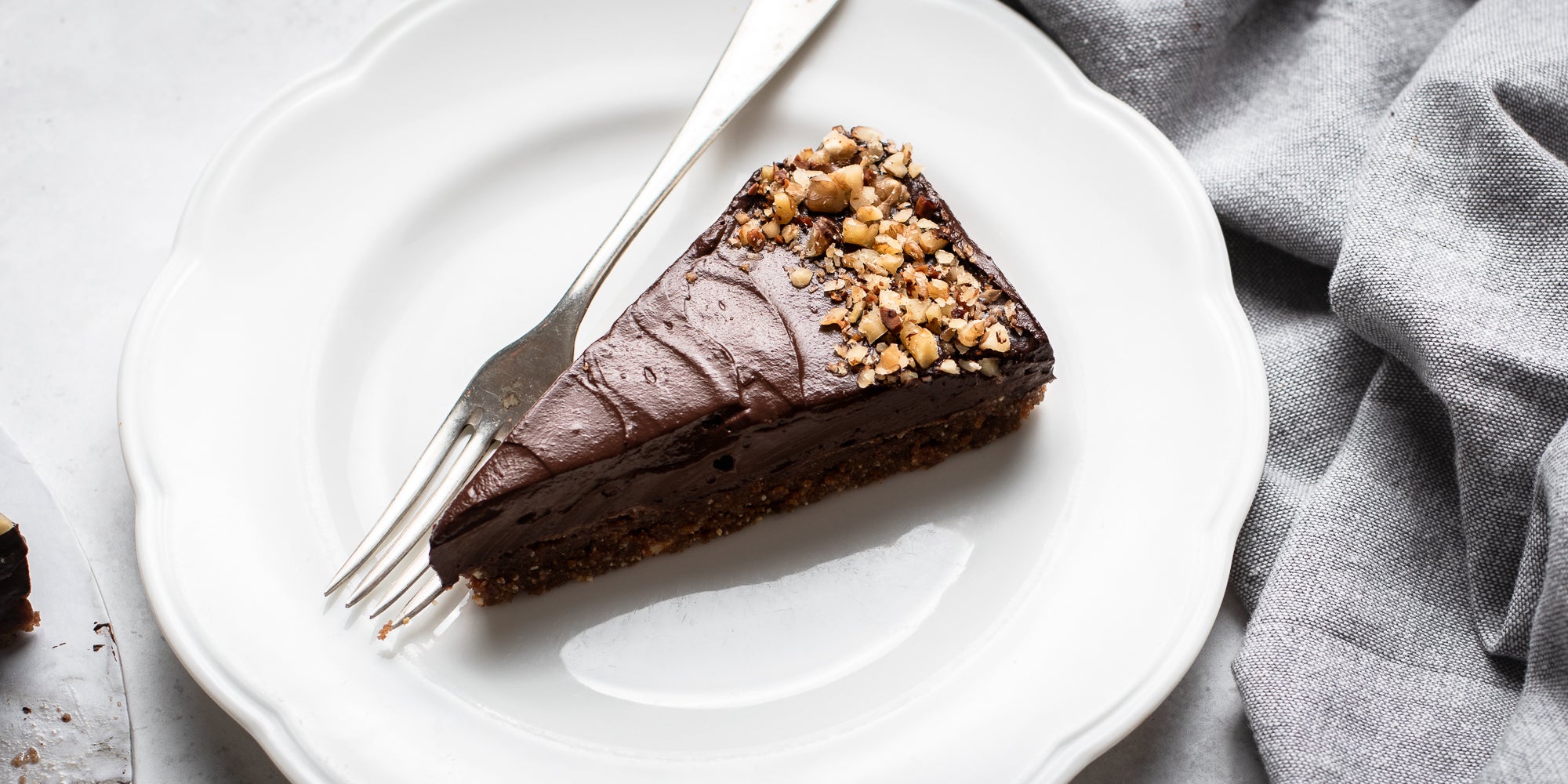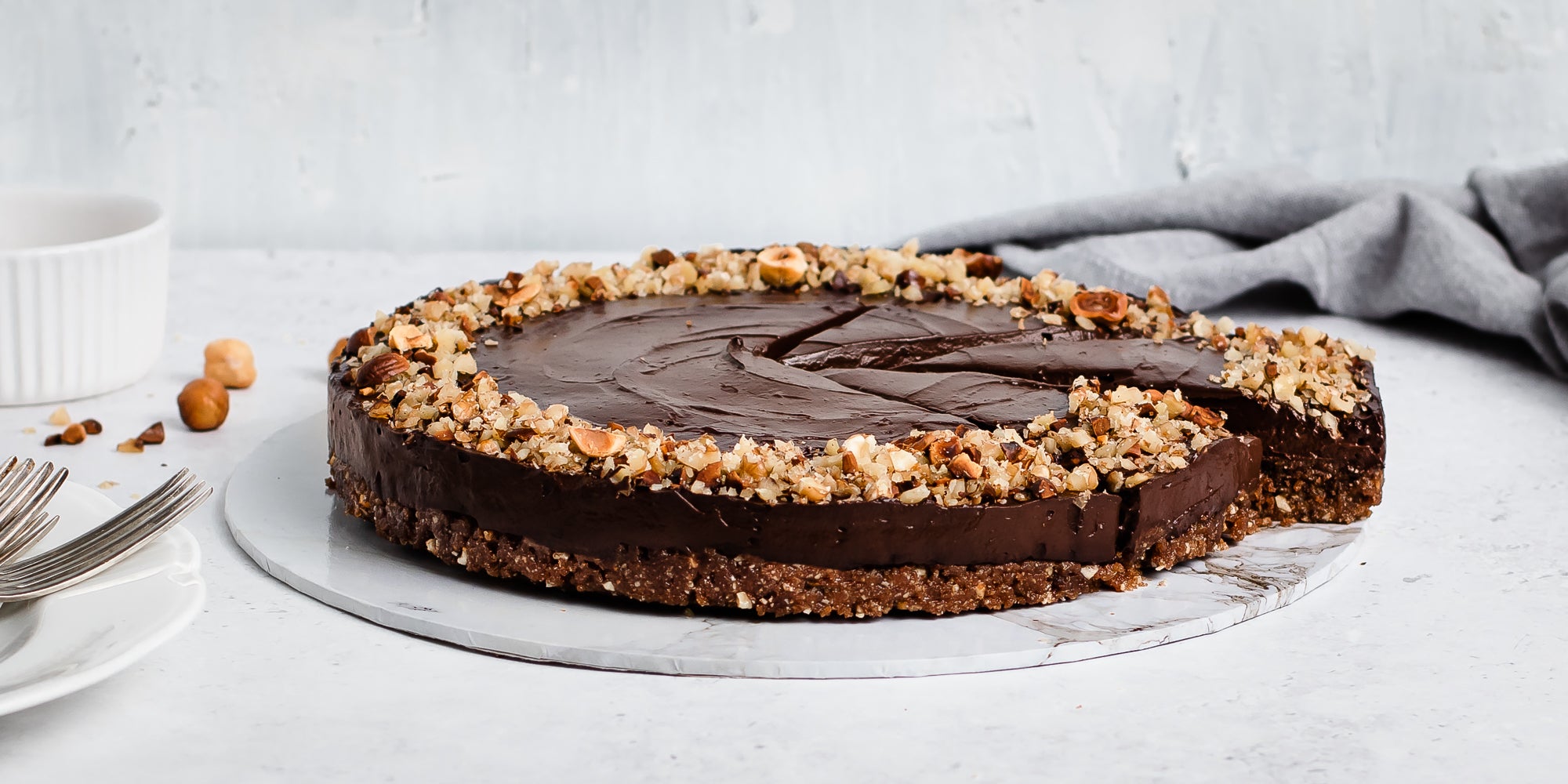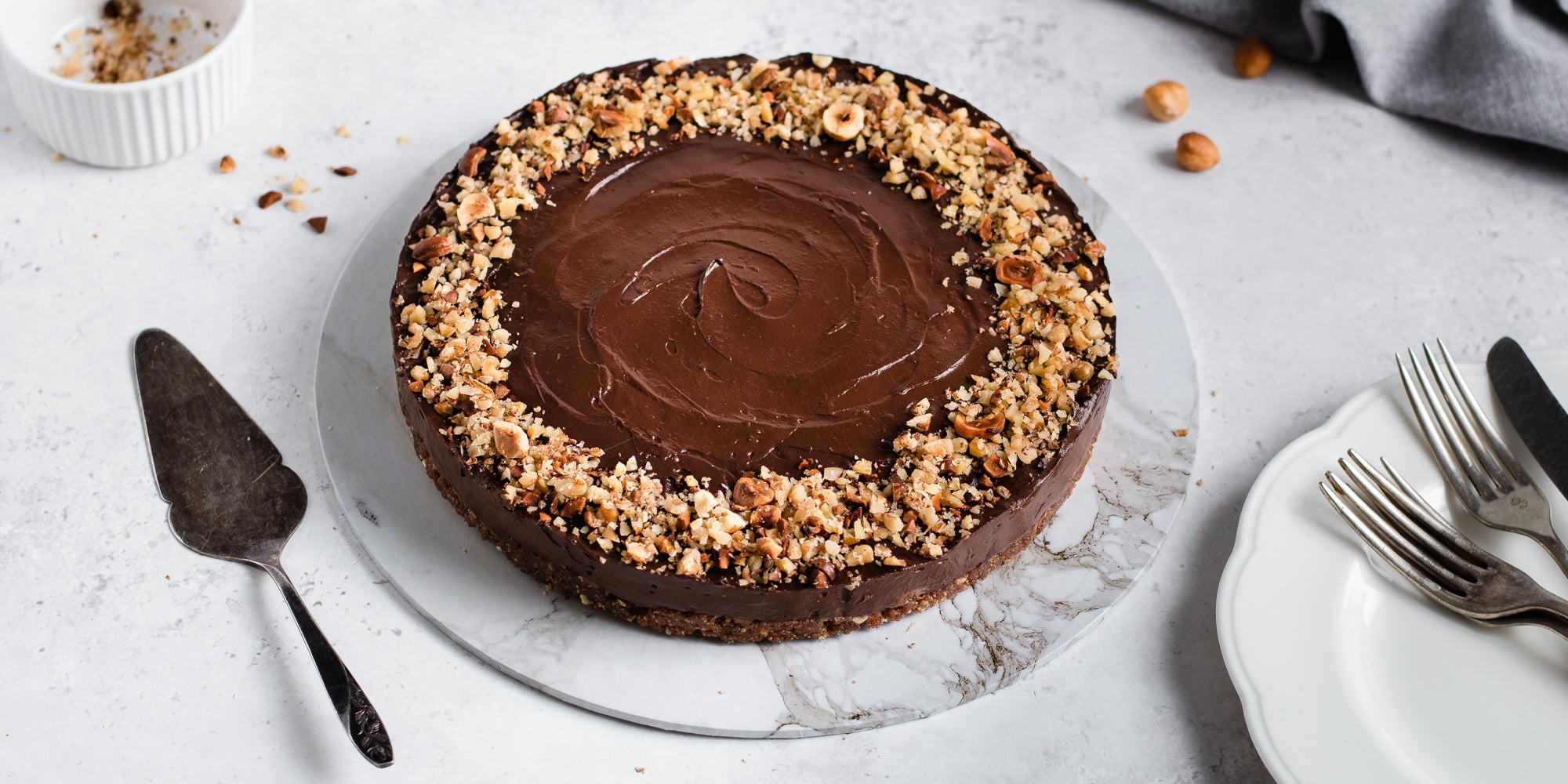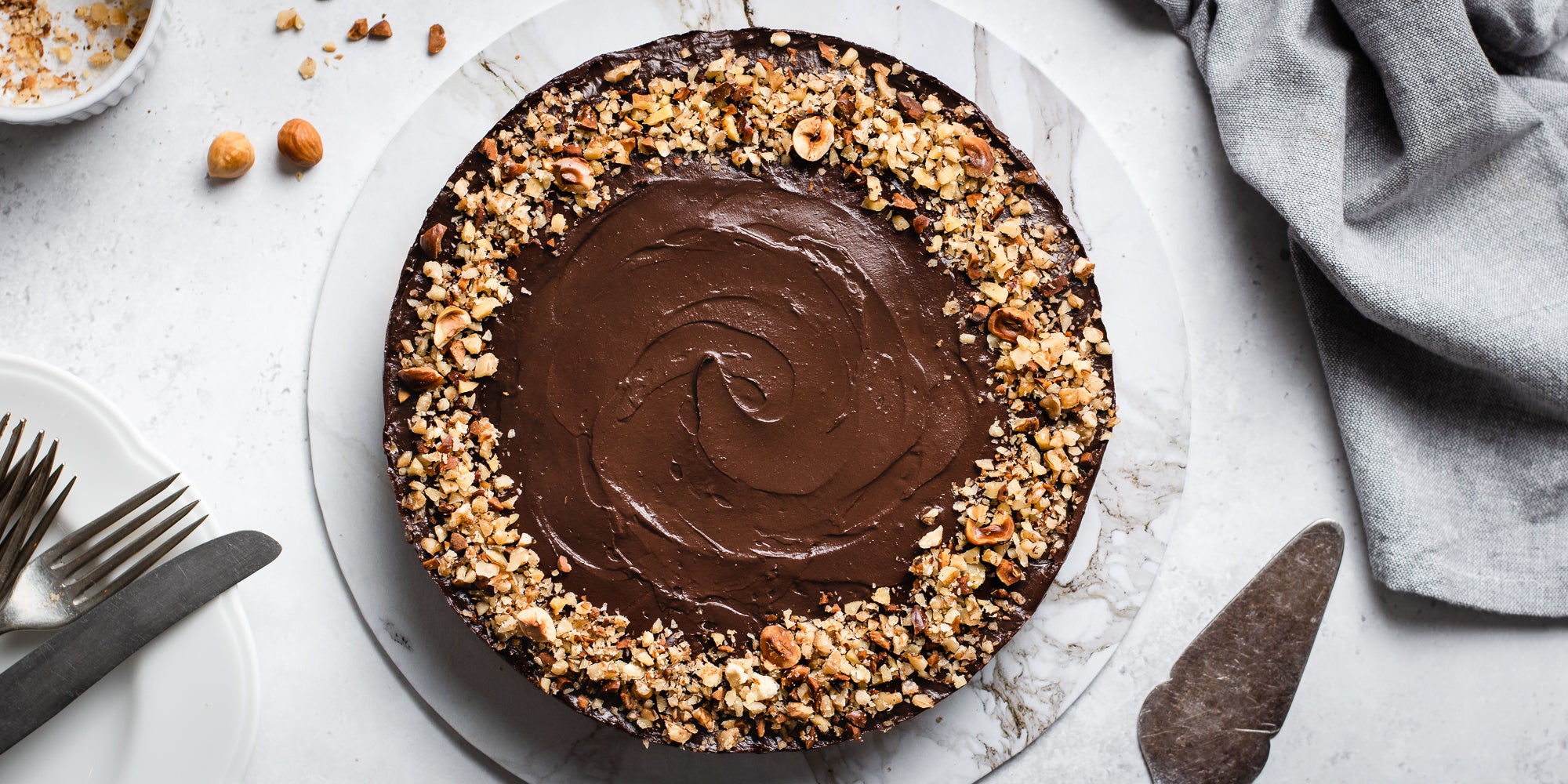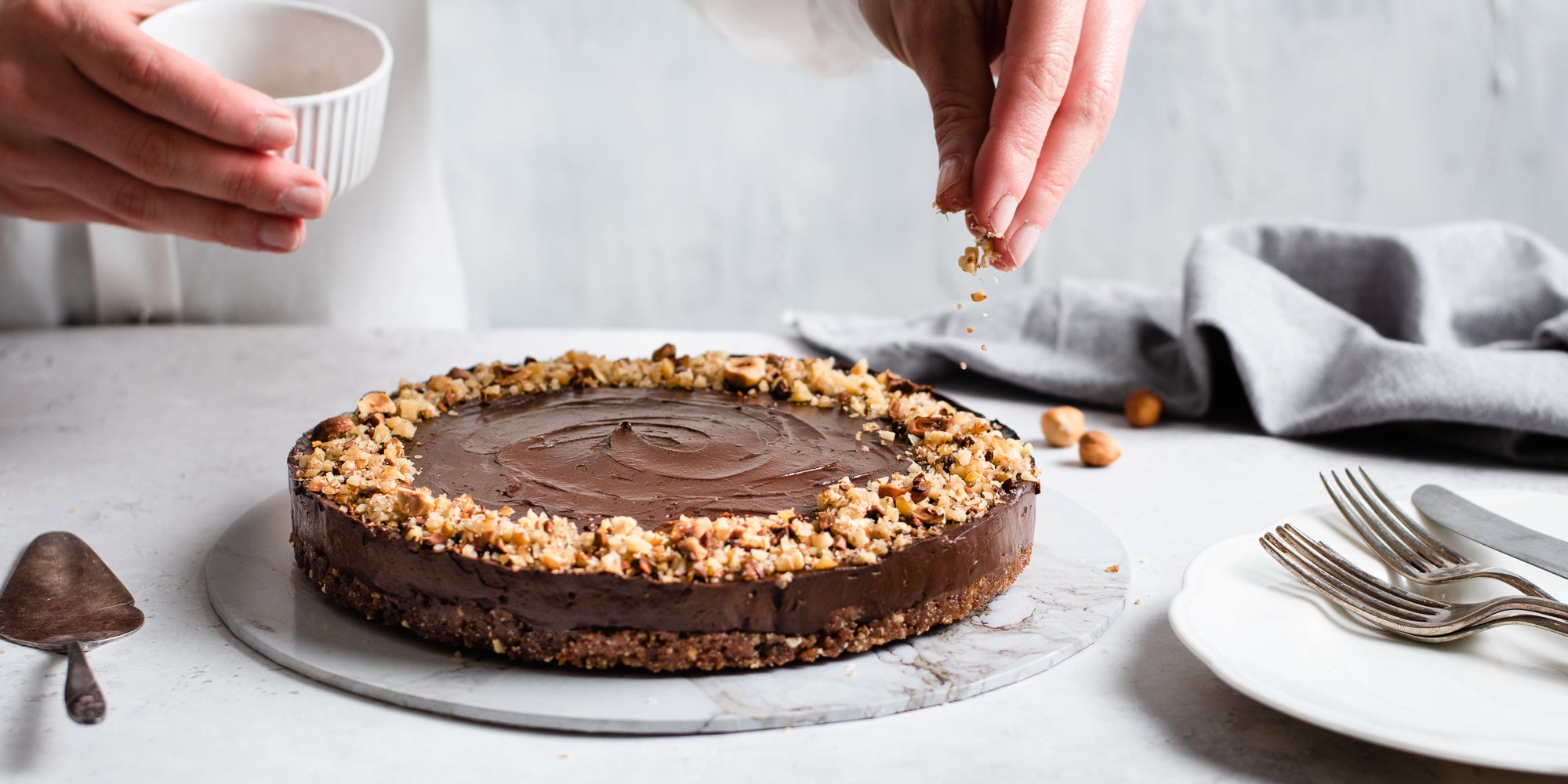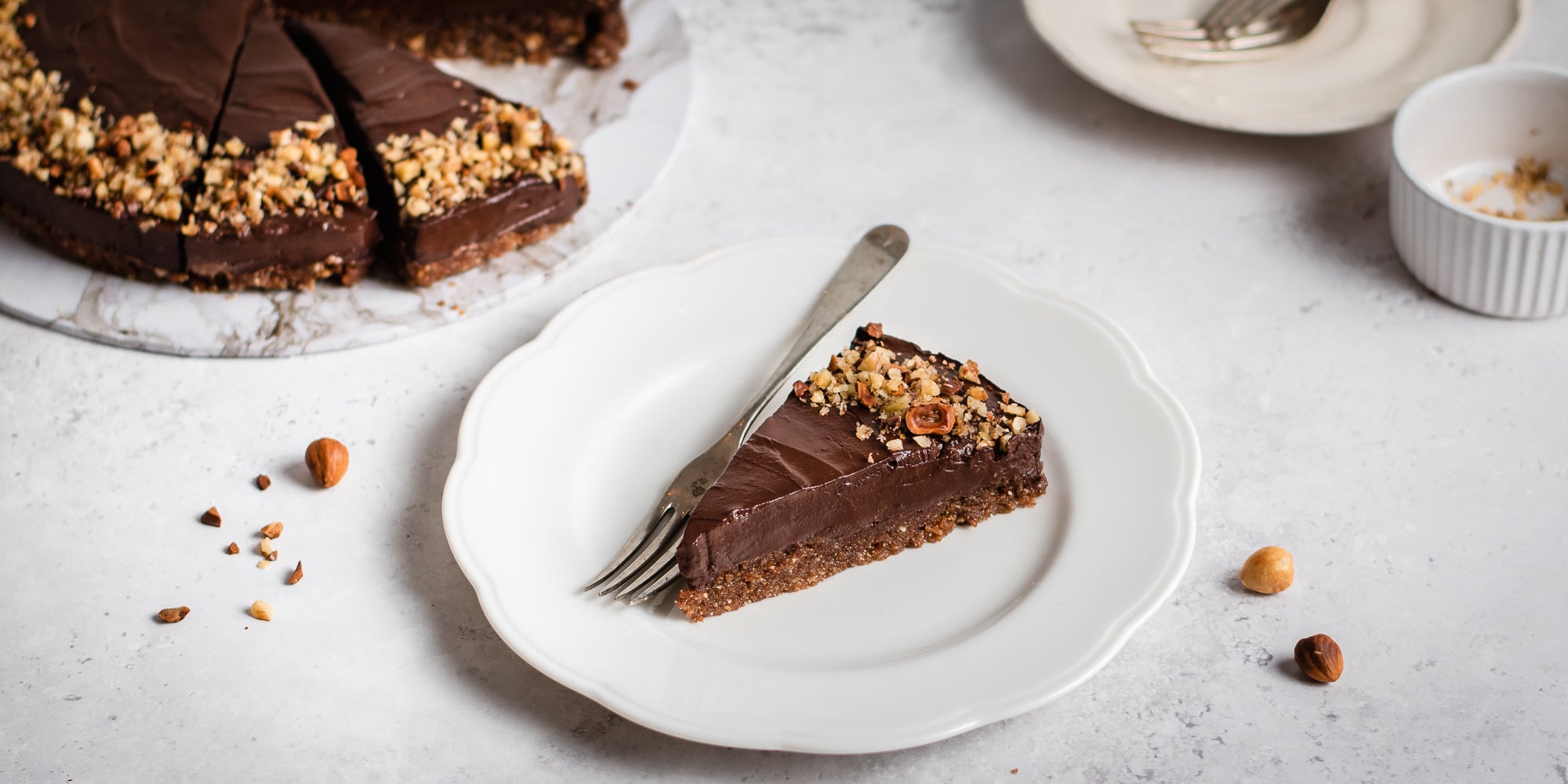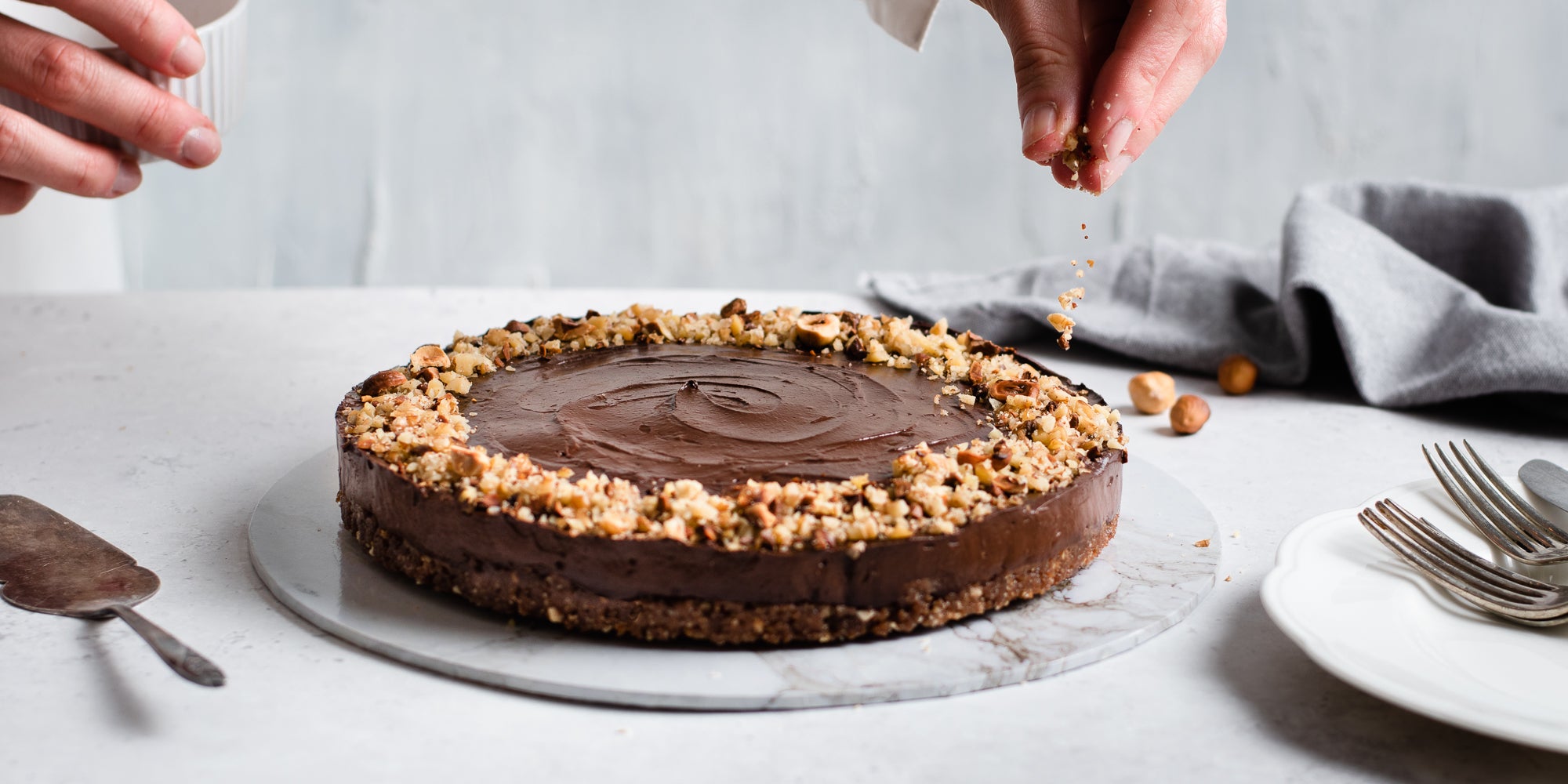 About the bake
This no bake cheesecake is perfect if you need to whip up a last minute pudding for guests. It is also suitable for vegans, gluten free, egg free and dairy free.
Method
Step 1:

Before making the cheesecake, chill the coconut milk tin in the fridge to allow a cream layer to build on the top.


Step 2:

Pulse together the hazelnuts, pitted dates, honey and cacao in a food processor until they start to form a dough.


Step 3:

Line a cake tin with greaseproof paper and press the dough down to form the base. Chill in the fridge whilst you make the topping.


Step 4:

Skim the cream top layer of the coconut milk and blitz together with the avocado flesh, cacao powder and honey in a food processor or high speed blender until it is smooth. You may have to scrape down the sides during this process to ensure that all of the ingredients are blended. Spoon out the mixture on top of the cheesecake base and smooth the top with a palette knife.


Step 5:

Place the cheesecake in the freezer for an hour to firm up before transferring to the fridge. Before serving, decorate with a sprinkling of hazelnuts.

Ingredients
For the Base

340g

 

Hazelnuts (chopped, roasted)

13

 

Dates

3 tbsp

 

Honey (or maple syrup for vegan version)

2 tsp

 

Cacao

For the Chocolate Layer

3

 

Avocados (ripe)

1

 

Coconut milk (tin)

9 tbsp

 

Cacao

3 tbsp

 

Honey (or maple syrup for vegan version)

For decoration

 

Hazelnuts (chopped)
Recipe Reviews
I used maple syrup in the cheesecake layer but needed a bit more than the recipe called for to cut the butter from the cacao powder I used. Was delicious though, and I'm thinking to make the topping alone and freeze for "avocado ice cream"
Do I understand the recipe correctly that you don't use the entire coconut milk tin but rather just the cream on top? If this is the case why not just recommend a part of a coconut cream tim?
Hello,
Yes that is correct you only need the cream from the top of the Coconut milk.
Happy Baking!
THE BEST!!! Made this cake several times on different occasions and never disappointed.
This cake is SERIOUSLY GOOD!!! I love how little ingredients it uses and how easy it was to make! Also makes a good sized cake too! I used maple syrup and found the base was a bit crumbly (maybe stays together better with honey?) but it was actually very nice like that almost like a chocolate mousse with hazelnut crumble! Saving the recipe and will definitely make again!!!
Looks great! Can I use almond flour instead for the base?
So good! Replaced the hazelnuts with almonds and decorated the top of the cake with sliced strawberries to even out the richness. Would make again.
Ingredients
For the Base

340g

 

Hazelnuts (chopped, roasted)

13

 

Dates

3 tbsp

 

Honey (or maple syrup for vegan version)

2 tsp

 

Cacao

For the Chocolate Layer

3

 

Avocados (ripe)

1

 

Coconut milk (tin)

9 tbsp

 

Cacao

3 tbsp

 

Honey (or maple syrup for vegan version)

For decoration

 

Hazelnuts (chopped)