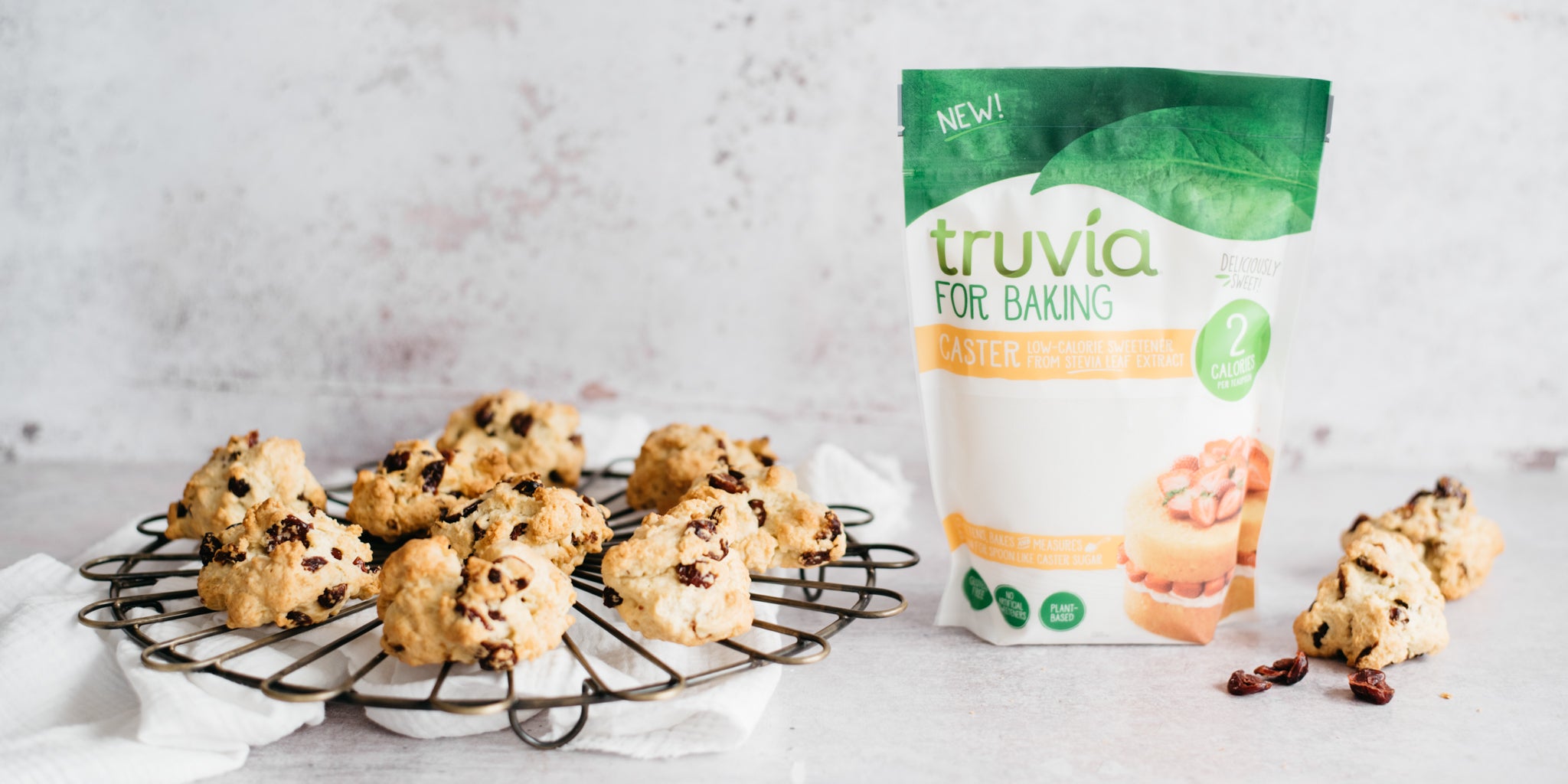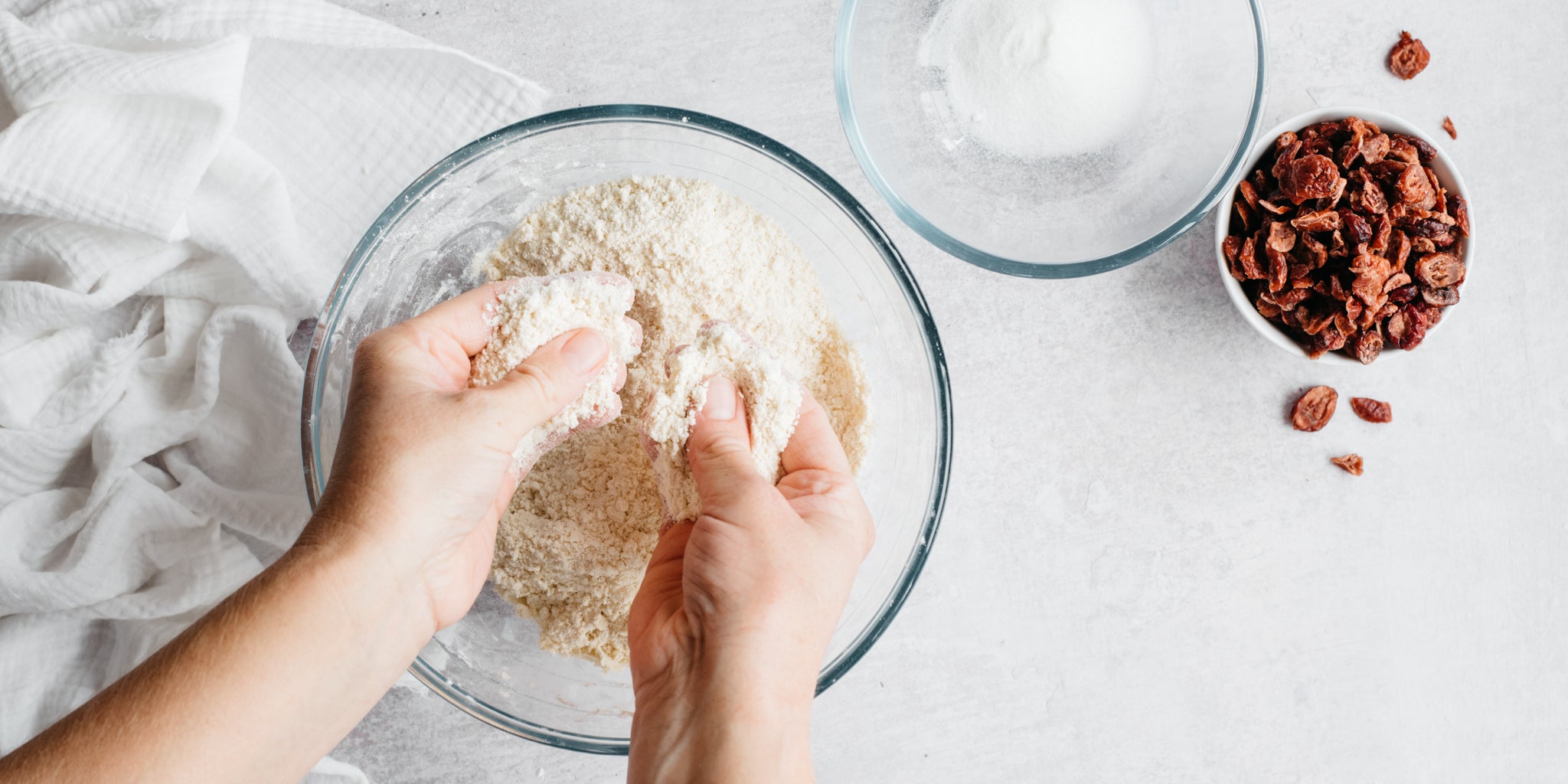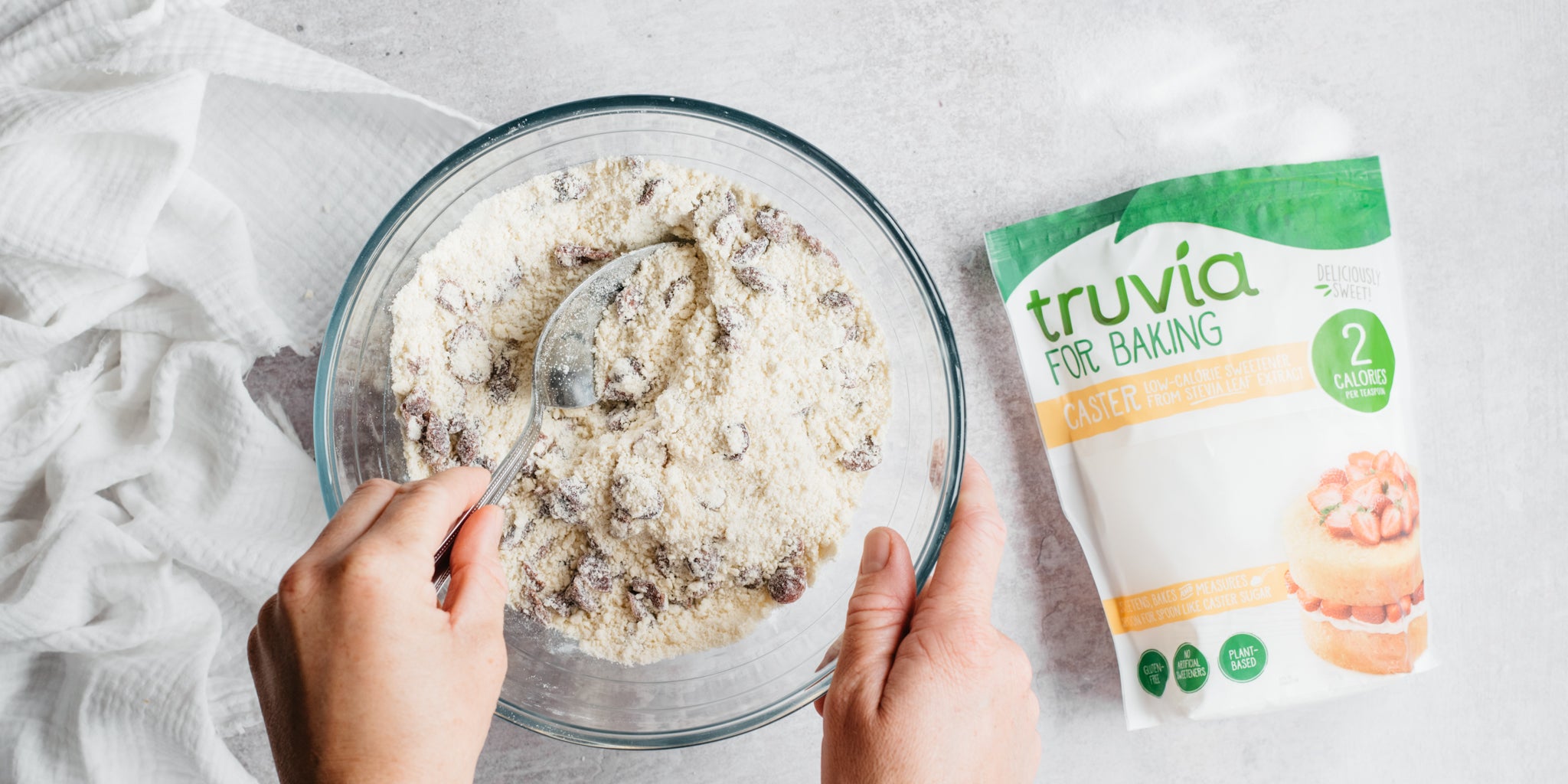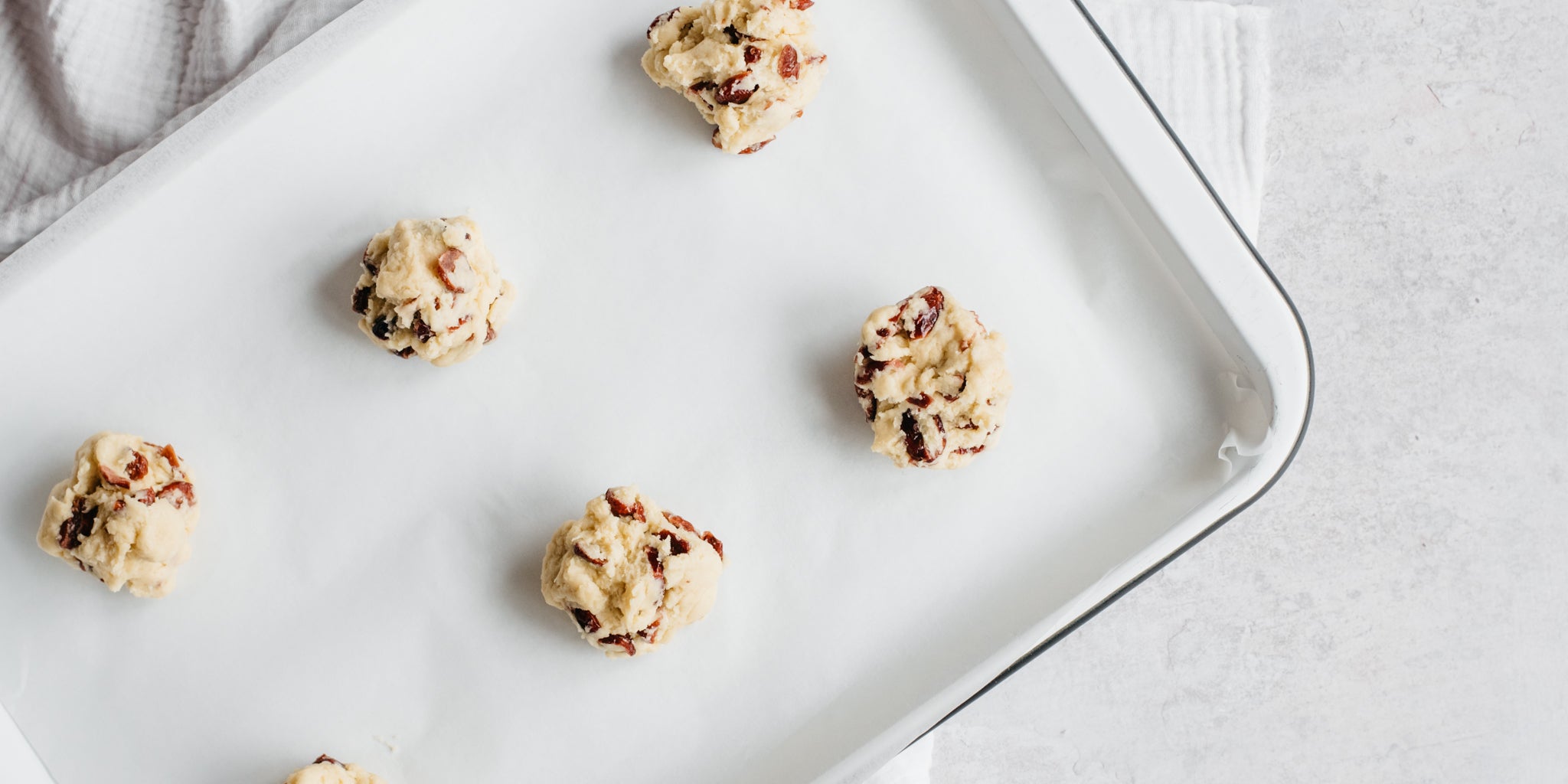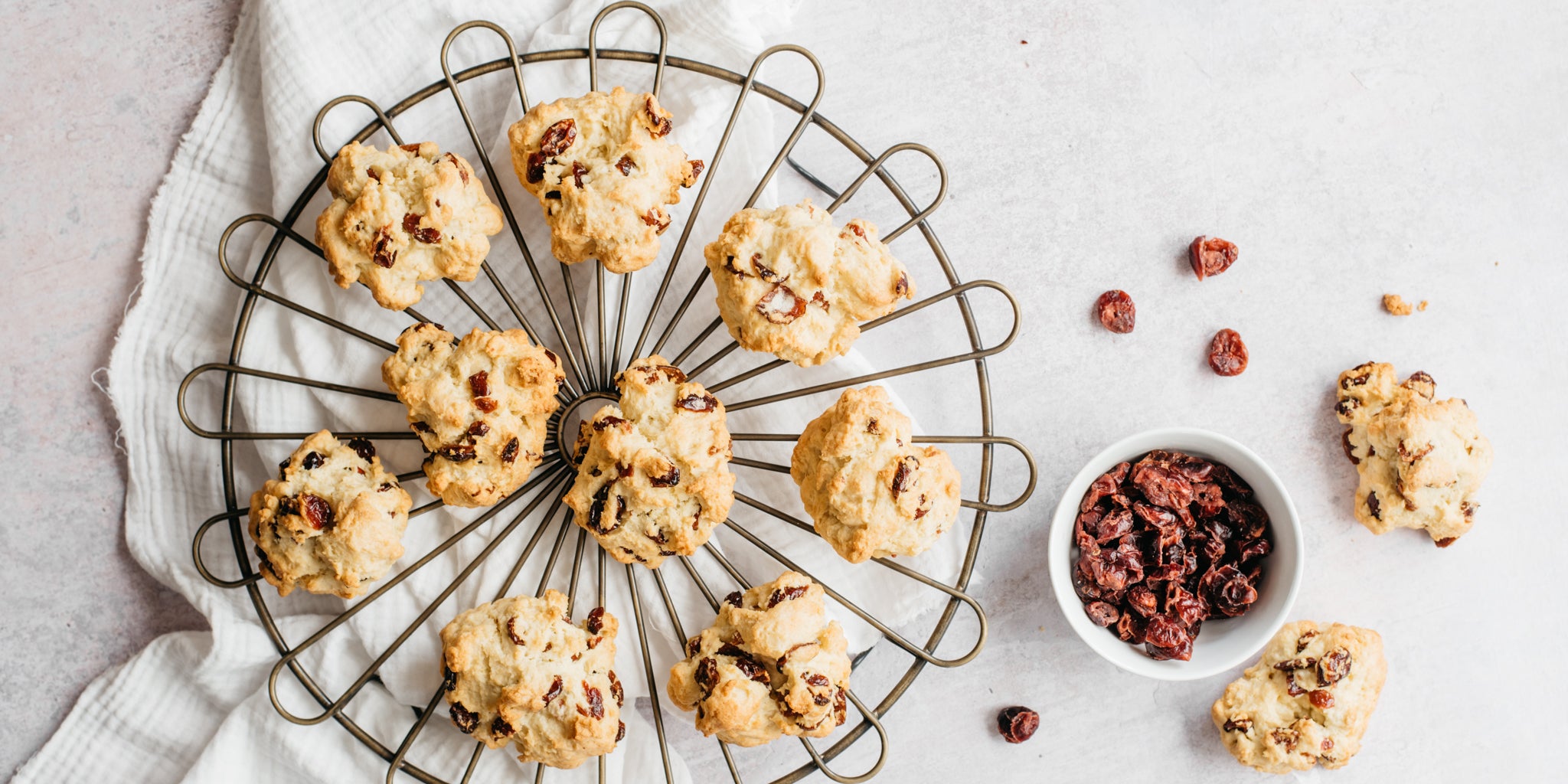 About the bake
You will get taste of nostalgia with these retro rock buns. A classic rock bun recipe with a fruity, lighter twist with the inclusion of Truvia for Baking Caster and cranberries. Perfect to enjoy with a hot cuppa.
Method
Step 1:

Preheat the oven to 200C/ 180C fan/ gas mark 6. Lightly grease a baking tray.

Step 2:

Sieve the flour into a large bowl, add the margarine and rub in until mixture becomes like breadcrumbs. Stir in the Truvia for Baking Caster and cranberries.

Step 3:

Add the egg and stir in with milk until a stiff mixture is formed.

Step 4:

Place small rocky piles of mixture onto the baking tray and brush over with milk to glaze. Bake for 18-20 minutes until golden brown.

Step 5:

The rock buns can also be made with other dried fruits such as apricots, sultanas, or cherries.
Ingredients
225g

 Allinson's Self Raising White Flour

75g

 

64% fat spread (Clover or similar) + extra for greasing

25g

 

Truvia for Baking - Caster

100g

 

Dried cranberries

1

 

Egg(s) (free range) (beaten)

2 tbsp

 

Milk (whole)
Nutritional Information
per 36g
140cal

 

Energy

4.9g

 

Fat

1.6g

 

of which Saturates

22g

 

Carbohydrates

3.8g

 

of which Sugars

2.5g

 

Protein

0.28g

 

Salt
Recipe Reviews
Really????! These are delicious and it is obvious what the nutrition is by the ingredient list!
These look yummy to make but it would help if there was some nutrients along with the recipe, I might let myself have one then !!
Ingredients
225g

 Allinson's Self Raising White Flour

75g

 

64% fat spread (Clover or similar) + extra for greasing

25g

 

Truvia for Baking - Caster

100g

 

Dried cranberries

1

 

Egg(s) (free range) (beaten)

2 tbsp

 

Milk (whole)
Nutritional Information
per 36g
140cal

 

Energy

4.9g

 

Fat

1.6g

 

of which Saturates

22g

 

Carbohydrates

3.8g

 

of which Sugars

2.5g

 

Protein

0.28g

 

Salt