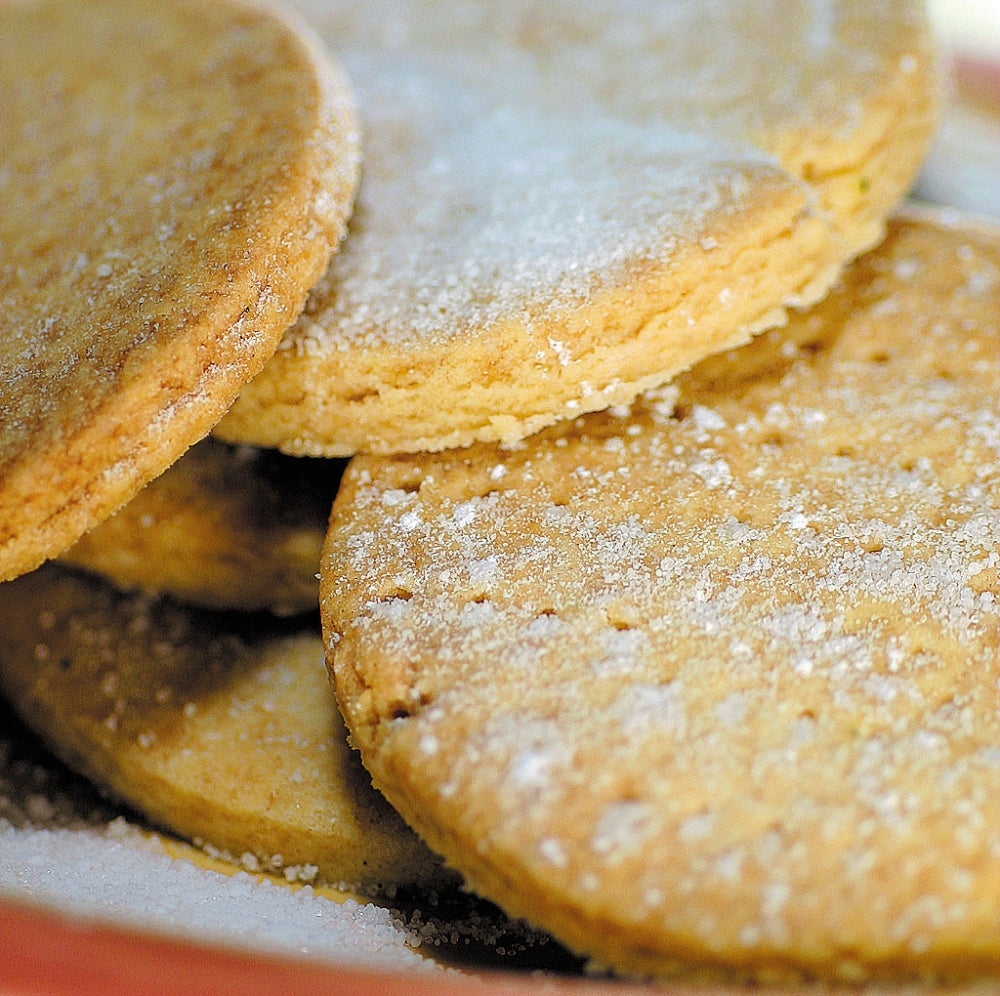 About the bake
We've used Silver Spoon Half Spoon in this shortbread recipe which means overall there is less sugar in the recipe. The taste and texture is not compromised. If you're looking for a shortbread recipe with less sugar, this is the one for you.
Method
Step 1:

Preheat the oven to 150°C (130°C, 300°F, gas mark 2).

Step 2:

Cream the butter and Half Spoon together in a food processor.

Step 3:

Add the flour and semolina and blitz until the mixture forms fine crumbs.

Step 4:

Add the cold water a little at a time until the mixture begins to form a ball of dough.

Step 5:

Wrap the dough in clingfilm and chill in the fridge for 30 minutes.

Step 6:

Remove the dough from the fridge and roll out on a floured surface until 1/2 cm thick.

Step 7:

Cut into rounds and place on a non-stick baking sheet.

Step 8:

Bake for 30 minutes until crisp and lightly golden. Allow to cool.

Step 9:

Sprinkle with the extra Half Spoon and serve.
Ingredients
110g

 

Butter (unsalted)

75g

 

Half spoon granulated sugar (plus extra for dusting)

175g

 

Plain white flour (plus a little extra for dusting)

50g

 

Semolina (Fine)

3 tbsp

 

Water
Utensils
Food processor

Cling film

Round cutter
Recipe Reviews
My fam absolutely loves them! Whenever they have one they always want another!
I made them as little stars and the corner was dipped in chocolate and to top it all off 100,1000 sprinkles on the chocolate .

DELICIOUS!!!!
Ingredients
110g

 

Butter (unsalted)

75g

 

Half spoon granulated sugar (plus extra for dusting)

175g

 

Plain white flour (plus a little extra for dusting)

50g

 

Semolina (Fine)

3 tbsp

 

Water
Utensils
Food processor

Cling film

Round cutter