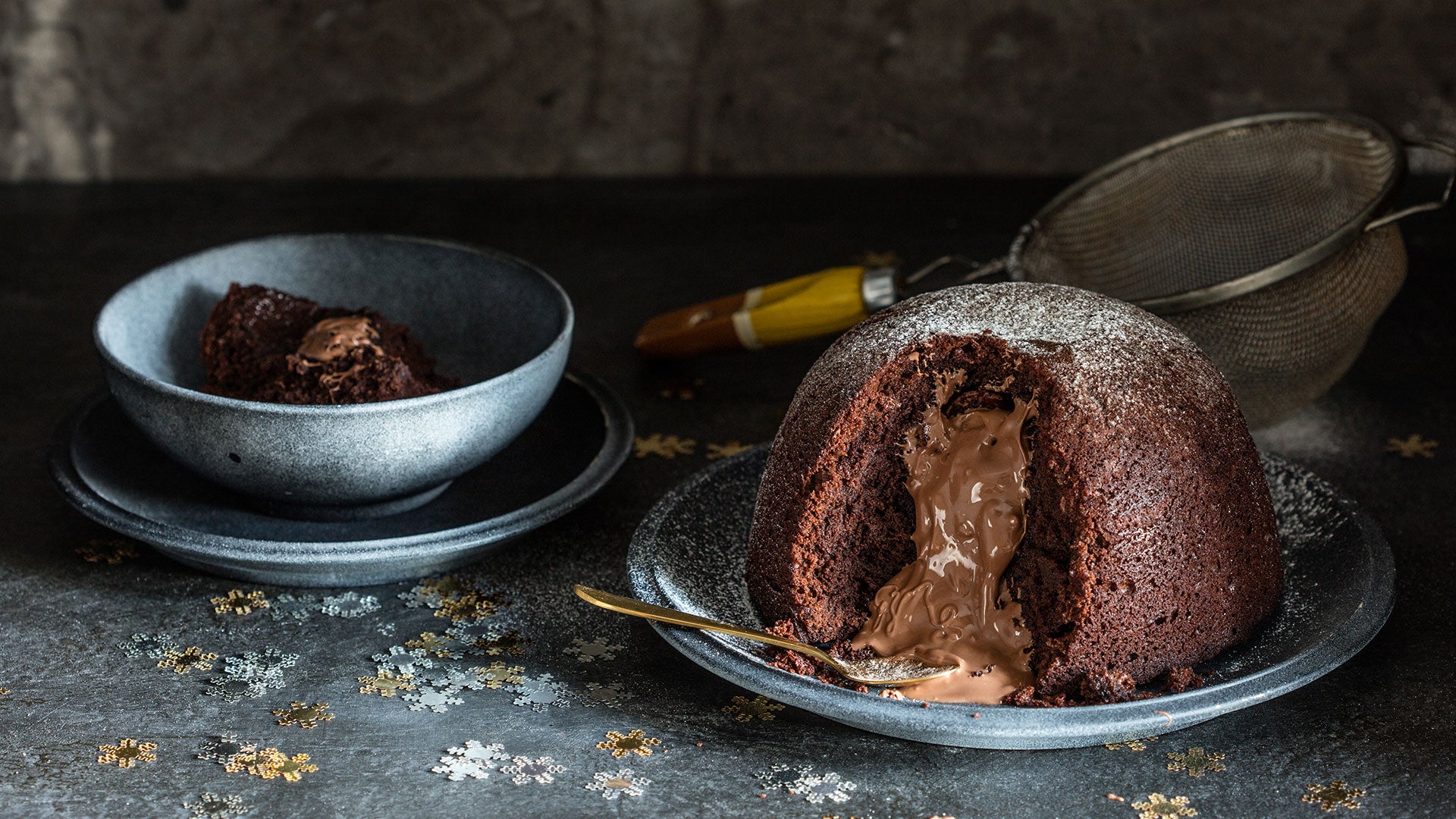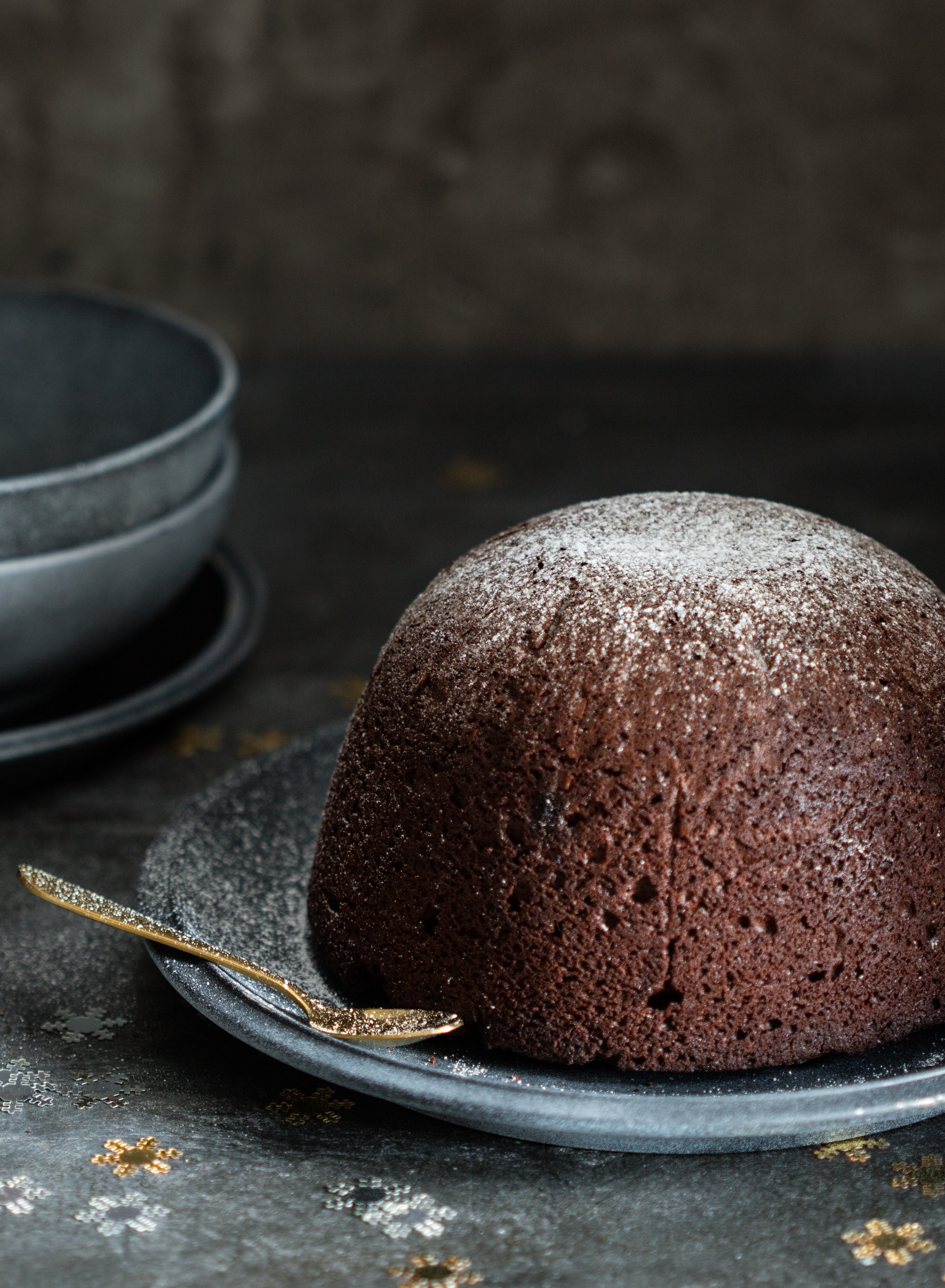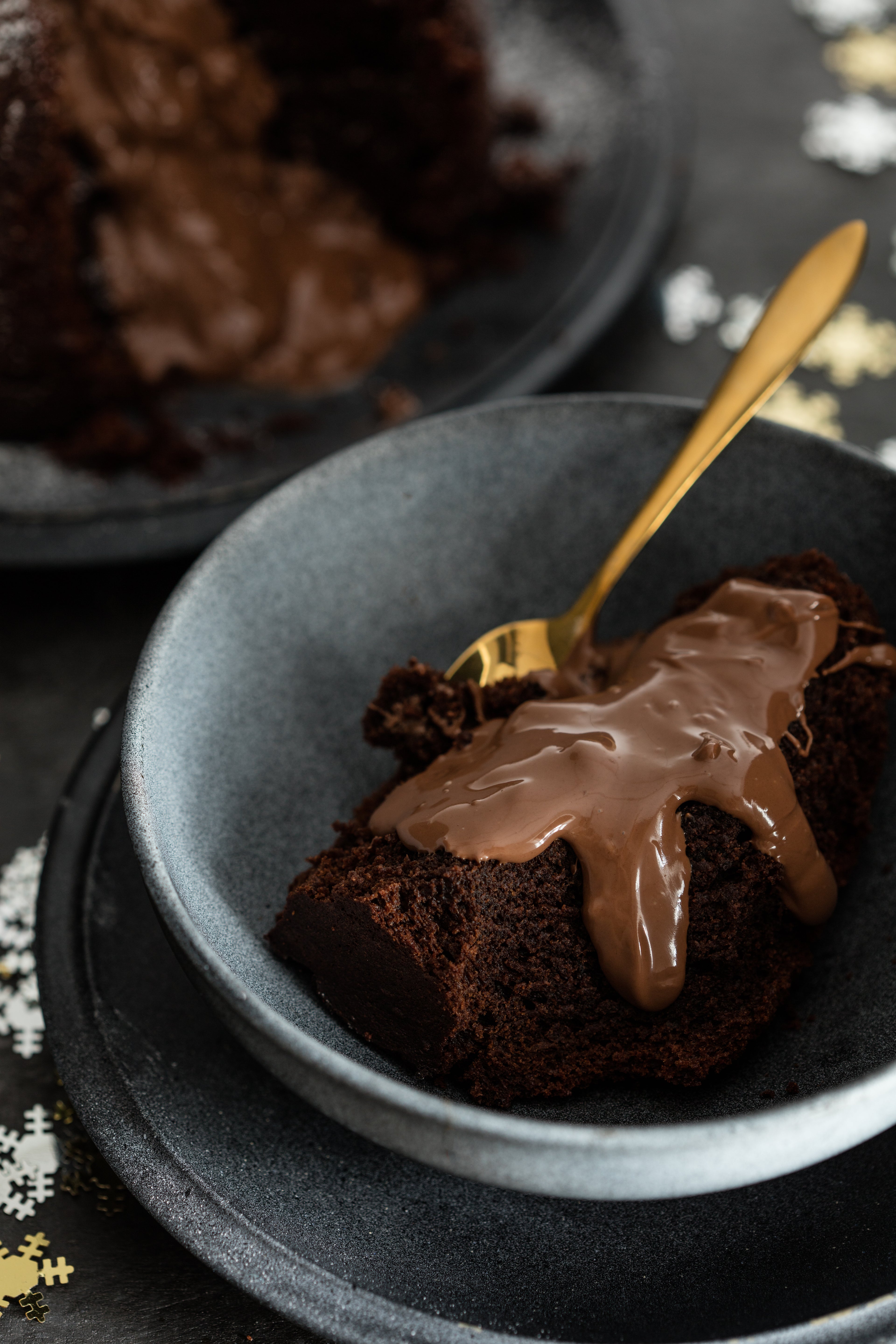 About the bake
If you are fan of Chocolate Orange this is the pud for you. This beautifully light chocolate sponge pudding is encased around a whole Terry's Chocolate Orange and when served straight from the oven will create a gooey melt in the middle chocolate centre. This pudding is a great alternative to the traditional Christmas pudding or a deliciously indulgent finale to a weekend roast with the family.
Method
Step 1:

Preheat the oven to 180°C /160°fan / Gas Mark 4 and place a baking tray inside to heat up. Make sure your Terry's Chocolate Orange has been in the freezer for at least 4 hours or overnight.


Step 2:

Grease a 2 pint/1.2 L pudding basin with butter and line the bottom and lower sides with baking parchment.


Step 3:

Mix together the sugar, eggs, orange zest and juice until there are no lumps. Allow the butter to cool slightly and add to the sugar and egg mixture until combined.


Step 4:

Sift in the flour and the cocoa and mix gently to make a smooth, soft batter.


Step 5:

Pour half the batter into your prepared basin. Unwrap the chocolate orange and push into the batter, but don't go all the way to the bottom of the basin.


Step 6:

Top with the remaining batter and smooth the top so the mixture is level.


Step 7:

Place the basin on the tray in the oven and bake for 50 minutes. When the pudding is done the top should spring back. You may need to cook it for an extra 5 minutes.


Step 8:

When the pudding is done, loosen the edges with a knife and turn out onto a plate.


Step 9:

Serve immediately with cream or custard. When sliced the melted chocolate orange will pour out of the pudding.

If you'd like to make this pudding with a melt in the middle peanut butter centre, this video shows you how to do just that.

Ingredients
For the Sponge

175g

 Billington's Unrefined Dark Muscovado Sugar

3

 

Free range large eggs

1

 

Orange zest

1 tbsp

 

Orange juice

175g

 

Unsalted butter (softened)

175g

 Allinson's Self Raising White Flour

45g

 

Cocoa powder

1

 

Terry's chocolate orange (freeze for 4 hours)
Utensils
1.2l pudding basin (2 pints)
Recipe Reviews
I made this into mini puddings and just put a couple segments in each one, melted perfectly and oozed out when cut open
My friend and I have tried this now 4 times. This time I put the chocolate orange in the fridge not freezer and it's still NOT melting in the middle completely just on the edges. Didn't put as much cocoa in but more flour and tastes a lot better.
The cake itself is very nice. However the chococlate orange didnt melt and i only had it in the freezer for an hour or so.
haven't made it but looks nice
Ingredients
For the Sponge

175g

 Billington's Unrefined Dark Muscovado Sugar

3

 

Free range large eggs

1

 

Orange zest

1 tbsp

 

Orange juice

175g

 

Unsalted butter (softened)

175g

 Allinson's Self Raising White Flour

45g

 

Cocoa powder

1

 

Terry's chocolate orange (freeze for 4 hours)
Utensils
1.2l pudding basin (2 pints)