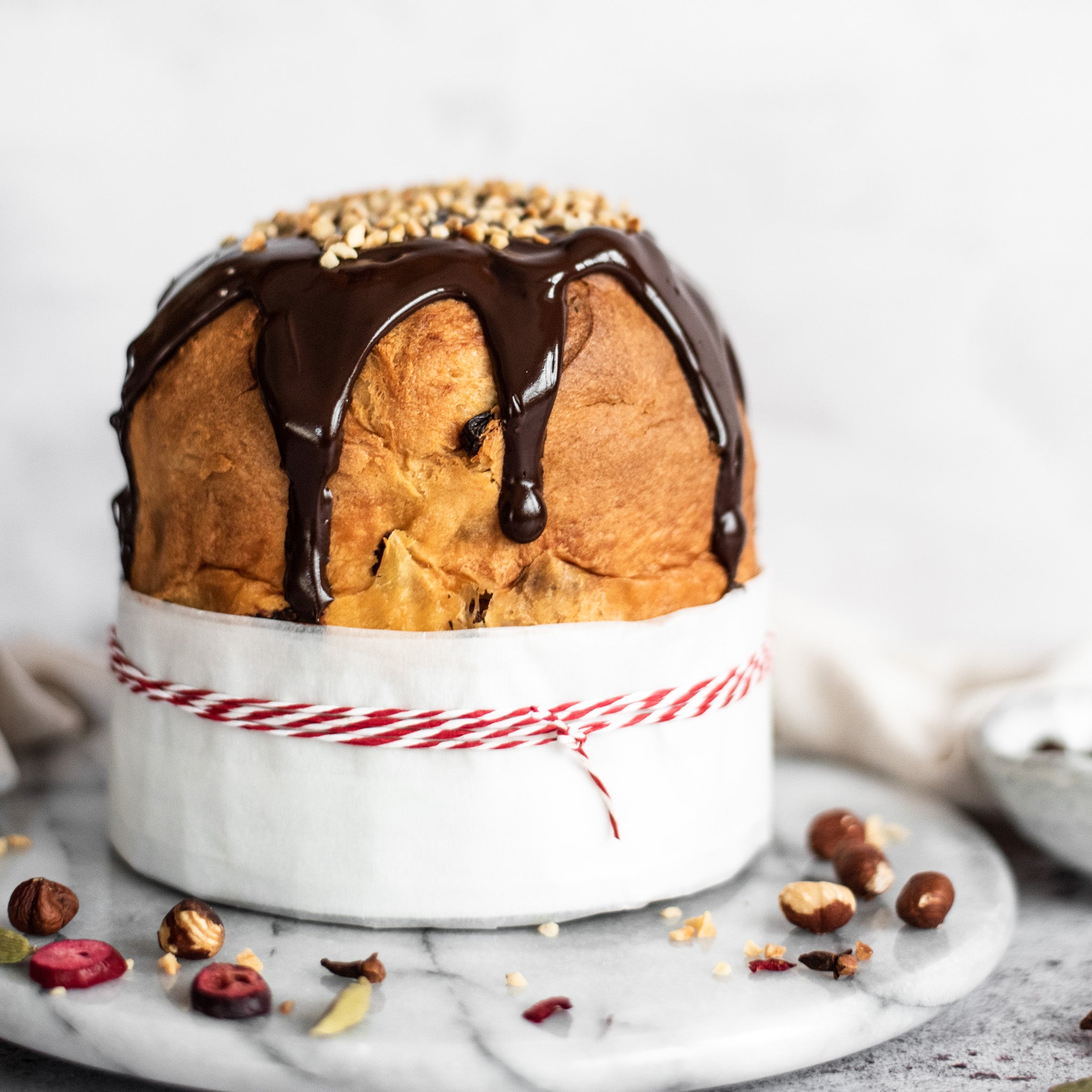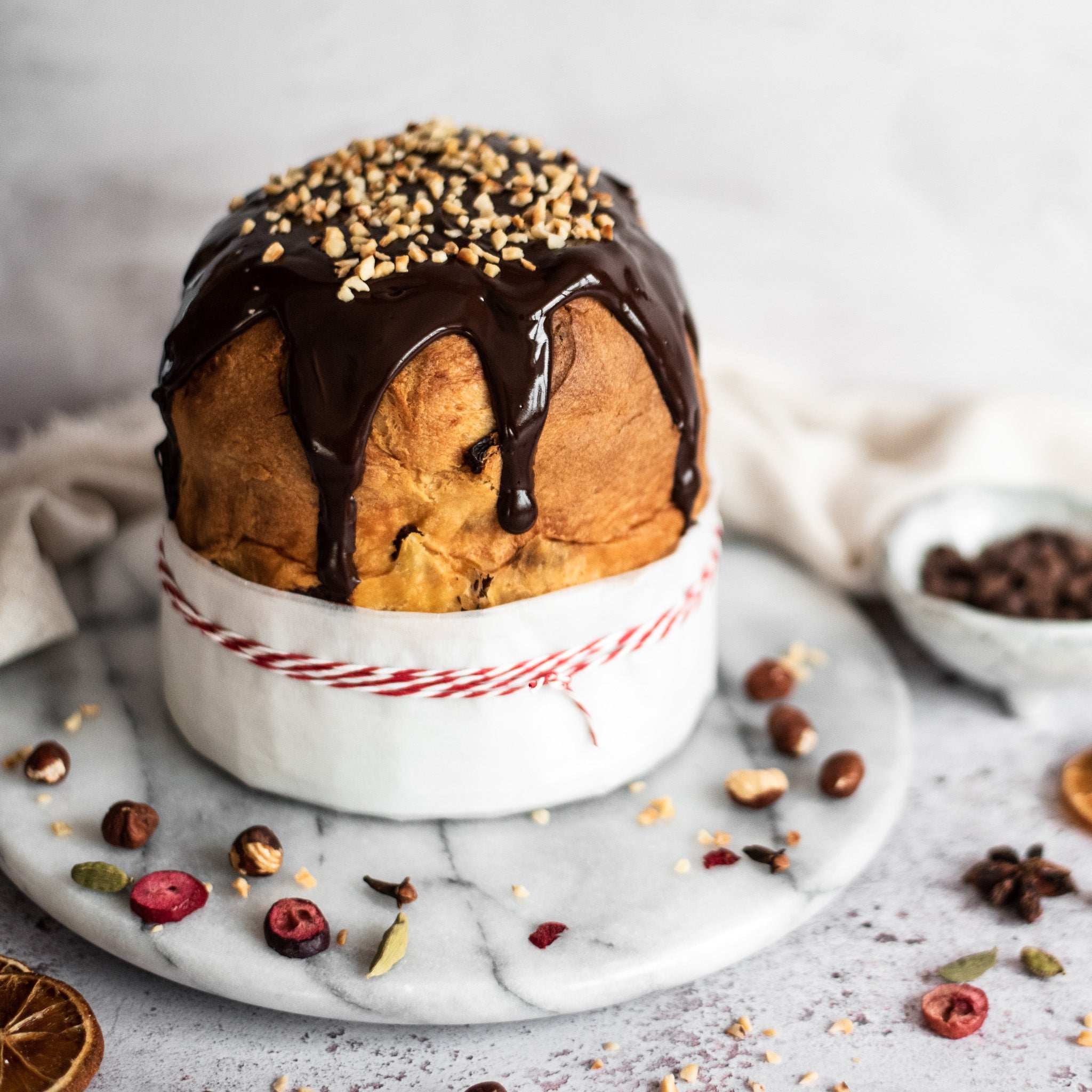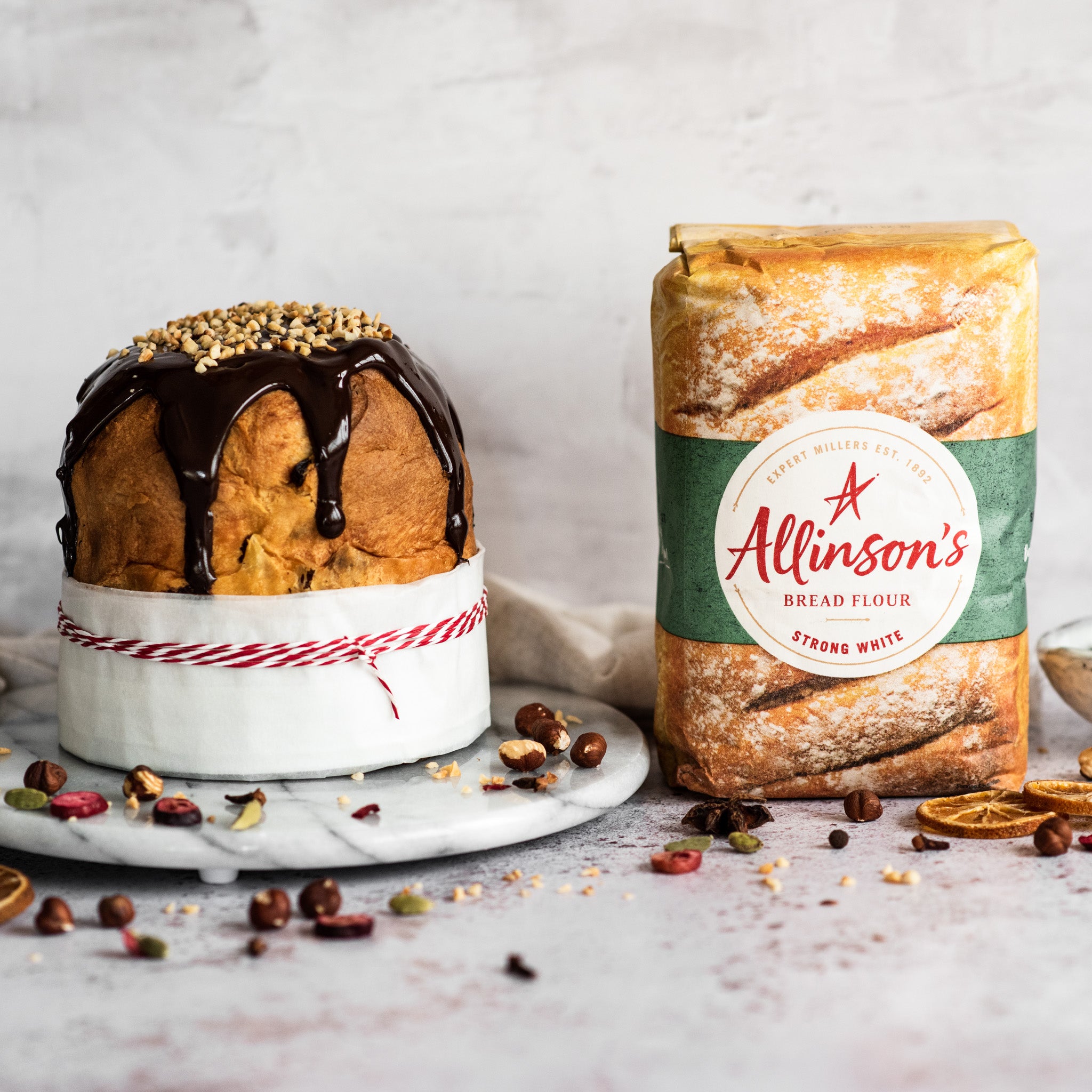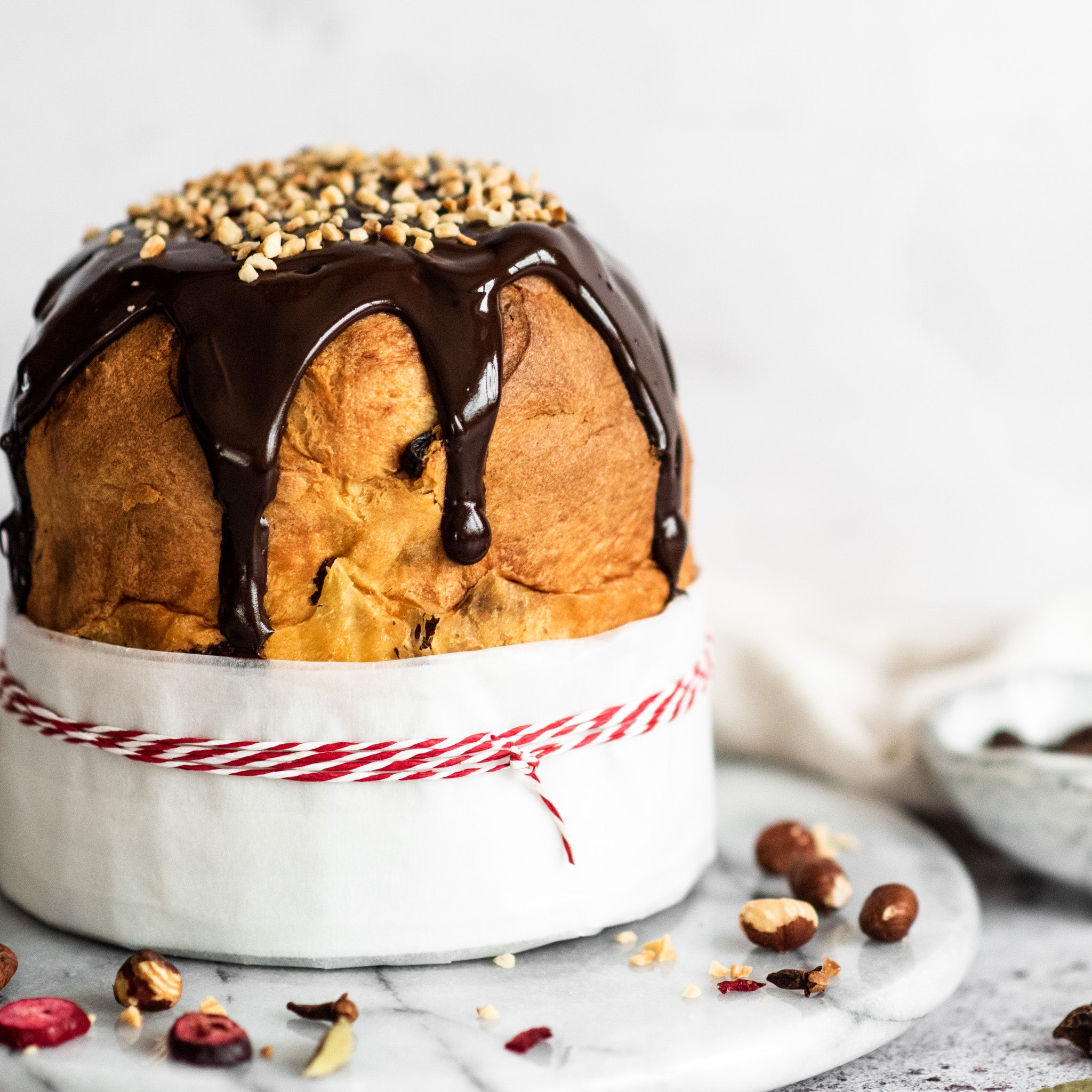 How to make vegan panettone
Tired of wondering 'is this Panettone vegan'? Well, compromise no more! Our delicious vegan panettone recipe is the perfect plant based showstopper to share with friends and family this festive season.
Using Billington's golden caster sugar, add a touch of magic to your bake; with a warm golden colour and buttery taste. Filled with rich vegan chocolate pieces and roasted hazelnuts, each bites tastes just like Christmas.
If you love this, then why not try our Vegan Minced Pies – the perfect plant-based pairing.
Method
Step 1:

Gentle warm the oat milk. Add the yeast, stir and set aside.


Step 2:

Whisk the vegan egg replacement and sparkling water and set aside. (Take a quick look at our video if you'd like to use a different egg replacer)


Step 3:

In a bowl of a stand mixer combine the flour, sugar, salt, vanilla paste, lemon zest and mix well.


Step 4:

Set the stand mix with the dough hook. Add the soft butter a little at a time. Next start slowly adding the warm yeast and egg replacement/water mixture.


Step 5:

Now set the mixture on a higher speed and knead the dough until soft for about 5 minutes.


Step 6:

Chop 150g of the chocolate into pieces and add the chocolate and 100g of the hazelnuts to the dough mix.


Step 7:

Cover the bowl with a damp cloth and place in a warm place until doubled in size.


Step 8:

Line the Panettone mould (you can also use a cake tin) with baking parchment. Place the risen dough into the mould. Leave to rise for 1 hour.


Step 9:

Bake in a preheated oven for 60 minutes at 180c. The top of the Panettone will go very brown.


Step 10:

Once cooled melt the rest of the chocolate and pour over the top with the remaining hazelnuts.


Step 11:

Once cooled wrapped in baking parchment and store in a cool place.

Ingredients
For the Panettone

150ml

 

Oat milk

7g

 

Allinson's dried yeast

3 tbsp

 

Vegan egg substitute (we used aquafaba, which is chick pea water whisked up)

6 tbsp

 

Sparkling water

500g

 Allinson's Strong White Bread Flour

150g

 Billington's Unrefined Golden Caster Sugar

0.5 tsp

 

Salt

1 tsp

 Nielsen-Massey Vanilla Bean Paste

1 tsp

 

Lemon zest

150g

 

Vegan butter

For the Topping

250g

 

Vegan dark chocolate (70%)

150g

 

Roasted hazelnuts
Recipe Reviews
Great to find a vegan panettone recipe... thank you!
Hello at what stage would you preheat oven and at what temparature 180c? or less
Hi There,
I would pre-heat halfway through stage 8 or near the end of the hour prove depending how long your oven takes to heat up. Yes heat to 180c. Happy baking :)
Hi, how long do you anticipate this will keep for, uncut please? The recipe looks great for making mini-pannetones for gifting and I'm wondering how close to Xmas I'll need to get baking
Hello,
I would treat it like bread, even though it will last a bit longer before going stale. To store the panettone, wrap tightly in plastic wrap, then either place in a resealable plastic bag, or wrap again in foil. The bread will keep at room temperature for up to 1 week.
Hope this helps,
Happy Baking!
Hello! What size tin should we use?
Hello,
I would use a 20cm tin,
Happy Baking!
How long will it take to double Ian size. Mine's been in a warm room for 2 hours and no rise.
Hello,
That does depend on the temperature of your room and the age of your yeast. I would expect that there would be some rise within the 2 hours, but with sweet dough this can sometimes be up to 3 hours.
I hope this helps.
Happy Baking!
"We used Aquafaba, which is chick pea water whisked up)" But how wisked should it be? Just a quick on, or straight egg white wisk?
Hello,
I would whisk until combined, it doesn't have to be like a 'meringue' whisk.
Happy Baking!
Ingredients
For the Panettone

150ml

 

Oat milk

7g

 

Allinson's dried yeast

3 tbsp

 

Vegan egg substitute (we used aquafaba, which is chick pea water whisked up)

6 tbsp

 

Sparkling water

500g

 Allinson's Strong White Bread Flour

150g

 Billington's Unrefined Golden Caster Sugar

0.5 tsp

 

Salt

1 tsp

 Nielsen-Massey Vanilla Bean Paste

1 tsp

 

Lemon zest

150g

 

Vegan butter

For the Topping

250g

 

Vegan dark chocolate (70%)

150g

 

Roasted hazelnuts