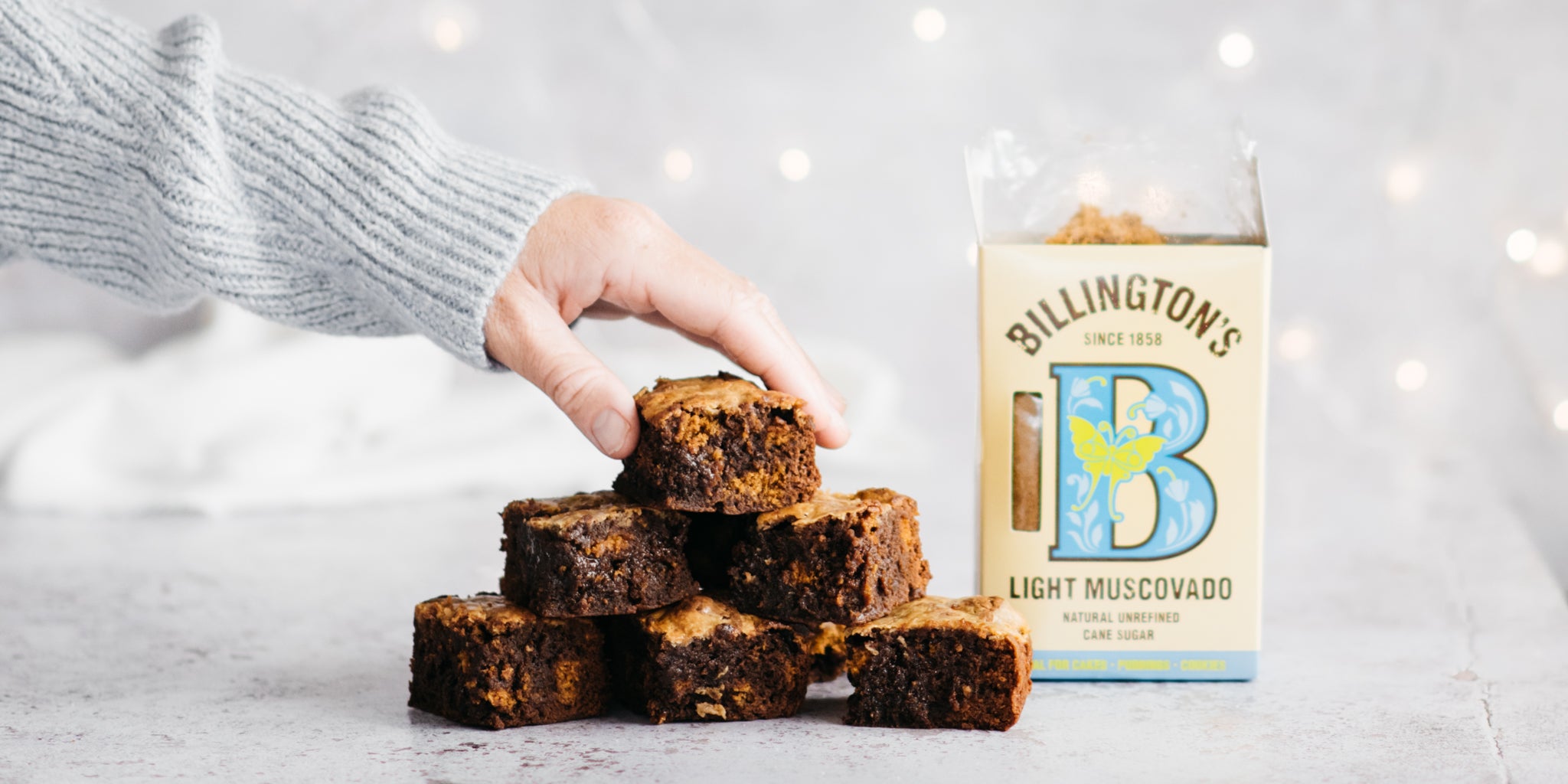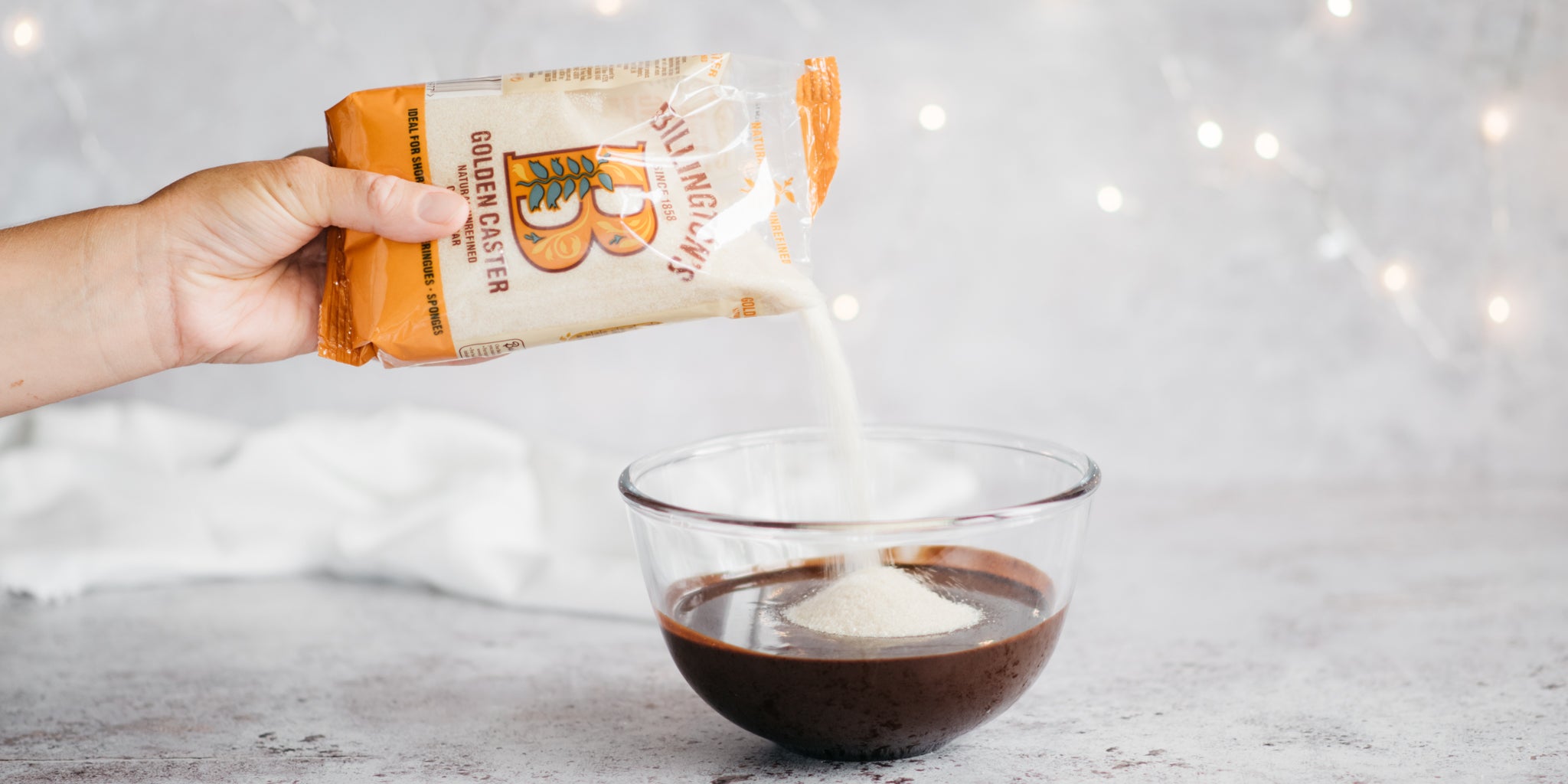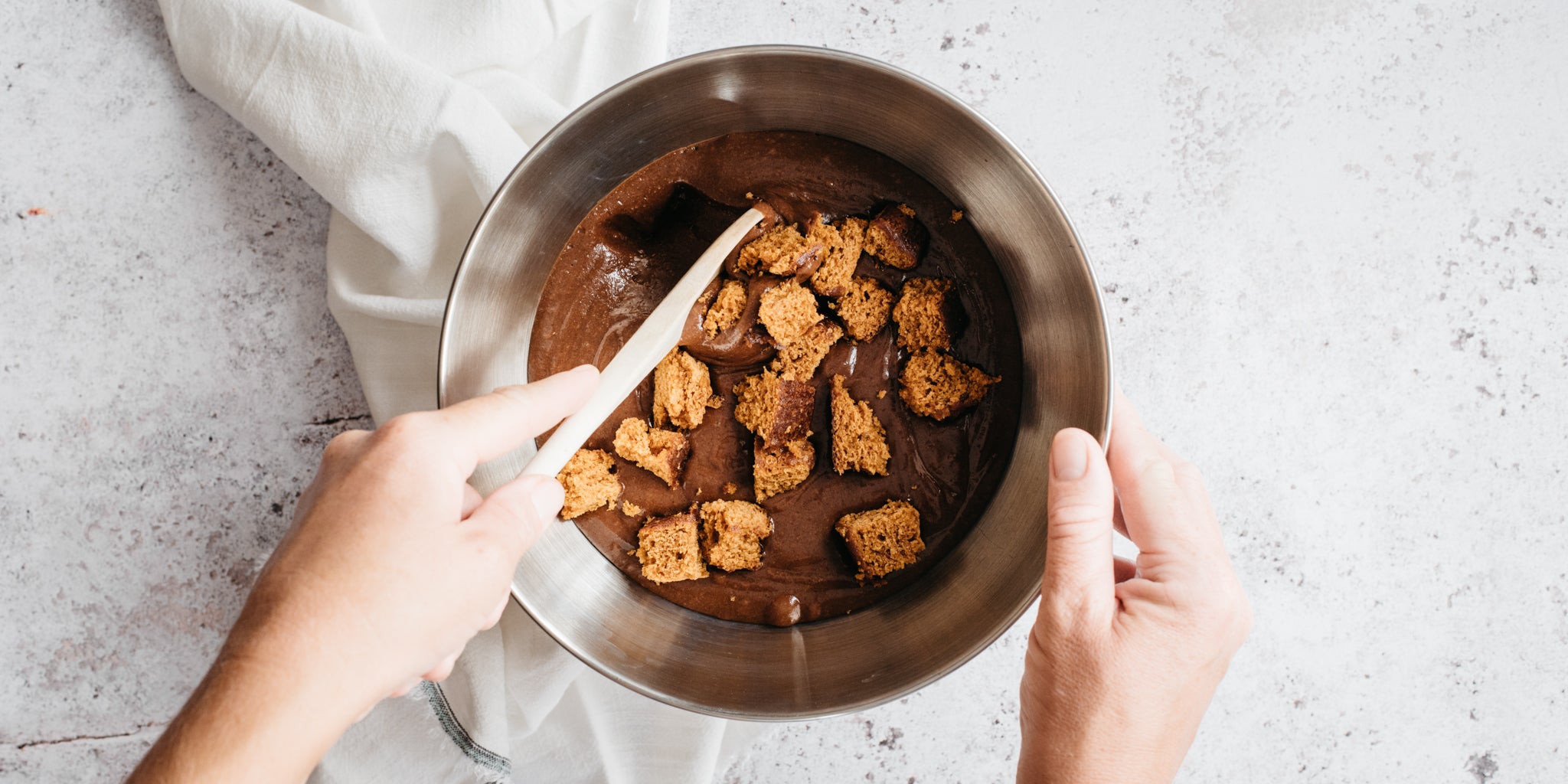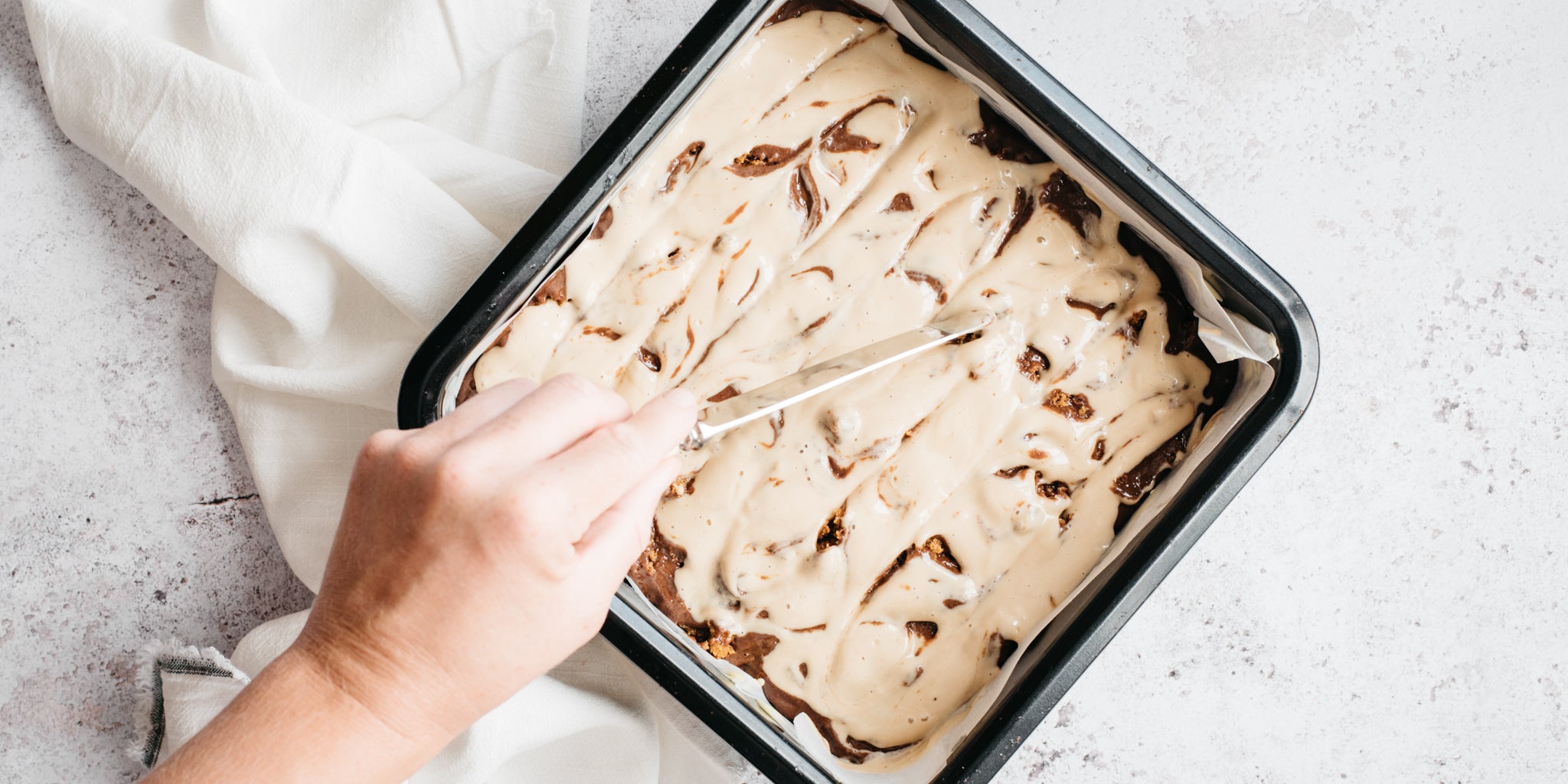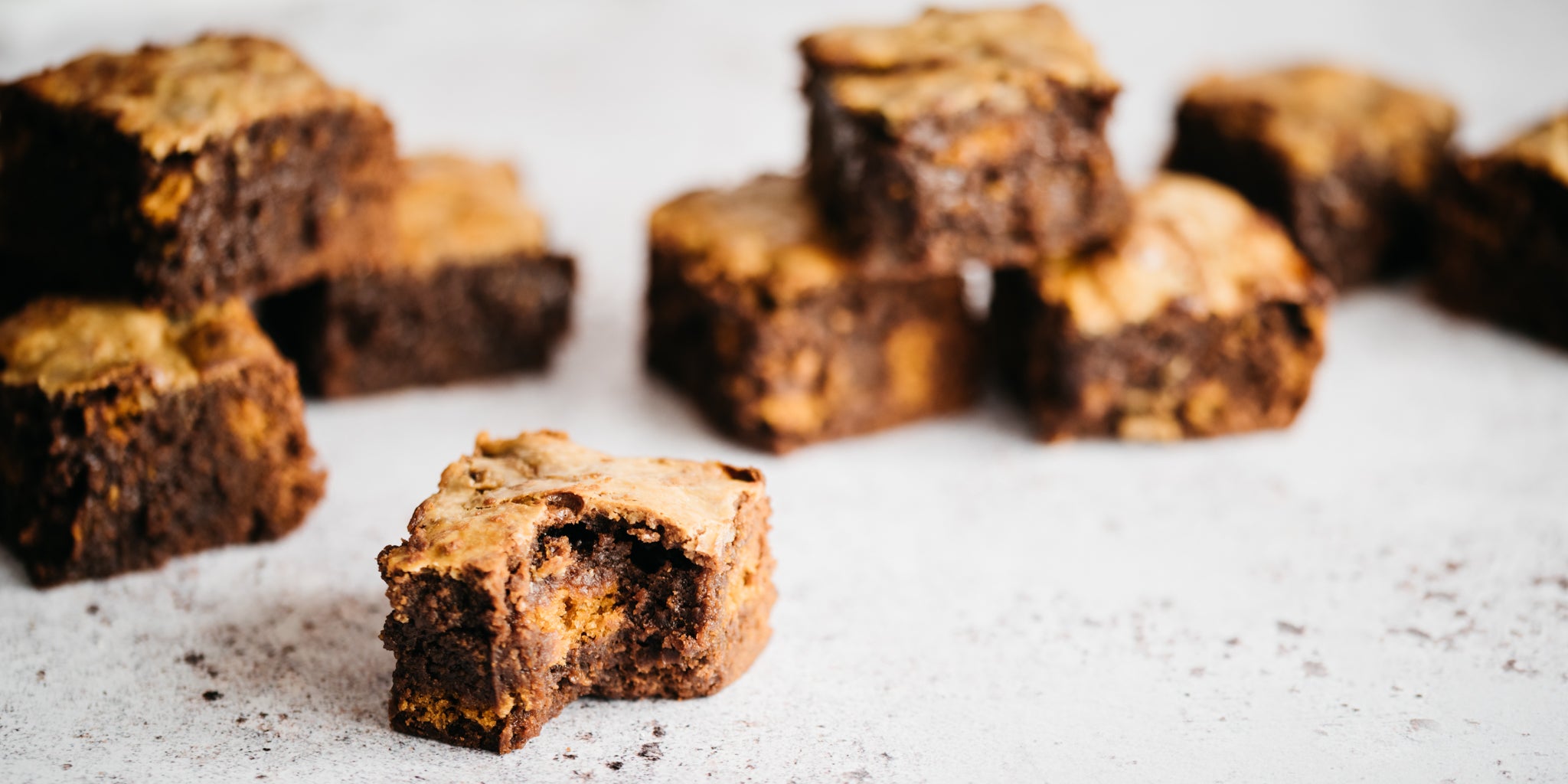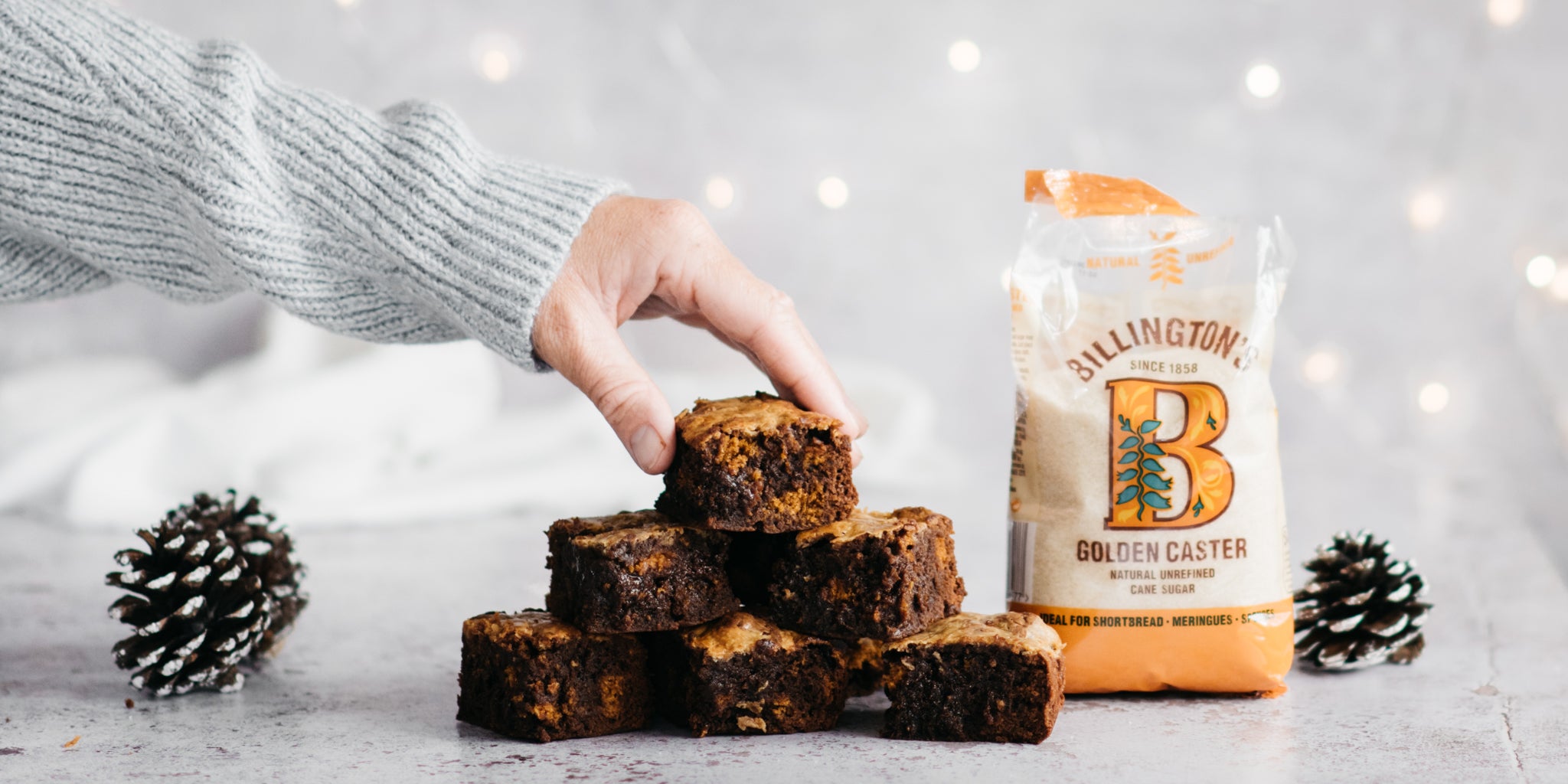 About the bake
Forget the Christmas cake, we have a brownie recipe that is guaranteed to knock your Christmas stockings off. John Whaite has created a Gingerbread Cheesecake Brownie recipe that captures all the delicious flavours of Christmas, elevated by the use of both Billington's Golden Caster and Light Muscovado sugar. These give the brownie a beautiful rich flavour that is worth indulging for.
Method
Step 1:

Grease and line a 20cm square cake tin with baking paper. Preheat the oven to 180C fan.

Step 2:

Put the butter and chocolate into a heatproof bowl and set over a pan of barely simmering water. Stirring occasionally, allowing the butter and chocolate to melt together until silky and smooth.

Step 3:

Remove from the heat and add the sugar and flour and beat in, then add the eggs and beat to a smooth batter. As you beat the eggs in, the mixture may start to look grainy and split, but keep going until it's velvety smooth. Fold through the chopped ginger cake pieces.

Step 4:

For the cheesecake batter, mix together the cream cheese, light muscovado sugar and egg yolk until smooth.

Step 5:

Pour the brownie batter into the prepared cake tin, then dollop the cheesecake mixture on top and use a knife to swirl it into the brownie batter and bake for 30 minutes.

Step 6:

Remove from the oven and allow to cool completely, then refrigerate for at least 2 hours before cutting – this will make it really fudgy and chewy on the inside.
Ingredients
For the brownie mixture

200g

 

Salted butter

200g

 

Chocolate 65%, chopped

265g

 Billington's Unrefined Golden Caster Sugar

150g

 

Plain Flour

3

 

Large eggs

For the topping

165g

 

Full fat cream cheese

50g

 Billington's Unrefined Light Muscovado Sugar

1

 

Large egg yolk

100g

 

McVitie's Jamaica Ginger Cake, cut into 1cm cubes
Recipe Reviews
OMG these brownies taste soooo good. If you love gingerbread and brownies these are the brownies for you
I think the recipe method needs tweaking.
Made these today and they were totally delicious!! Christmas has officially begun!
Loved them, the ginger cake is such a good addition! The only thing I'd do different would be to cook it for slightly longer. I ended up cooking it for 35 minutes but could've done with about 40 minutes.
Ingredients
For the brownie mixture

200g

 

Salted butter

200g

 

Chocolate 65%, chopped

265g

 Billington's Unrefined Golden Caster Sugar

150g

 

Plain Flour

3

 

Large eggs

For the topping

165g

 

Full fat cream cheese

50g

 Billington's Unrefined Light Muscovado Sugar

1

 

Large egg yolk

100g

 

McVitie's Jamaica Ginger Cake, cut into 1cm cubes