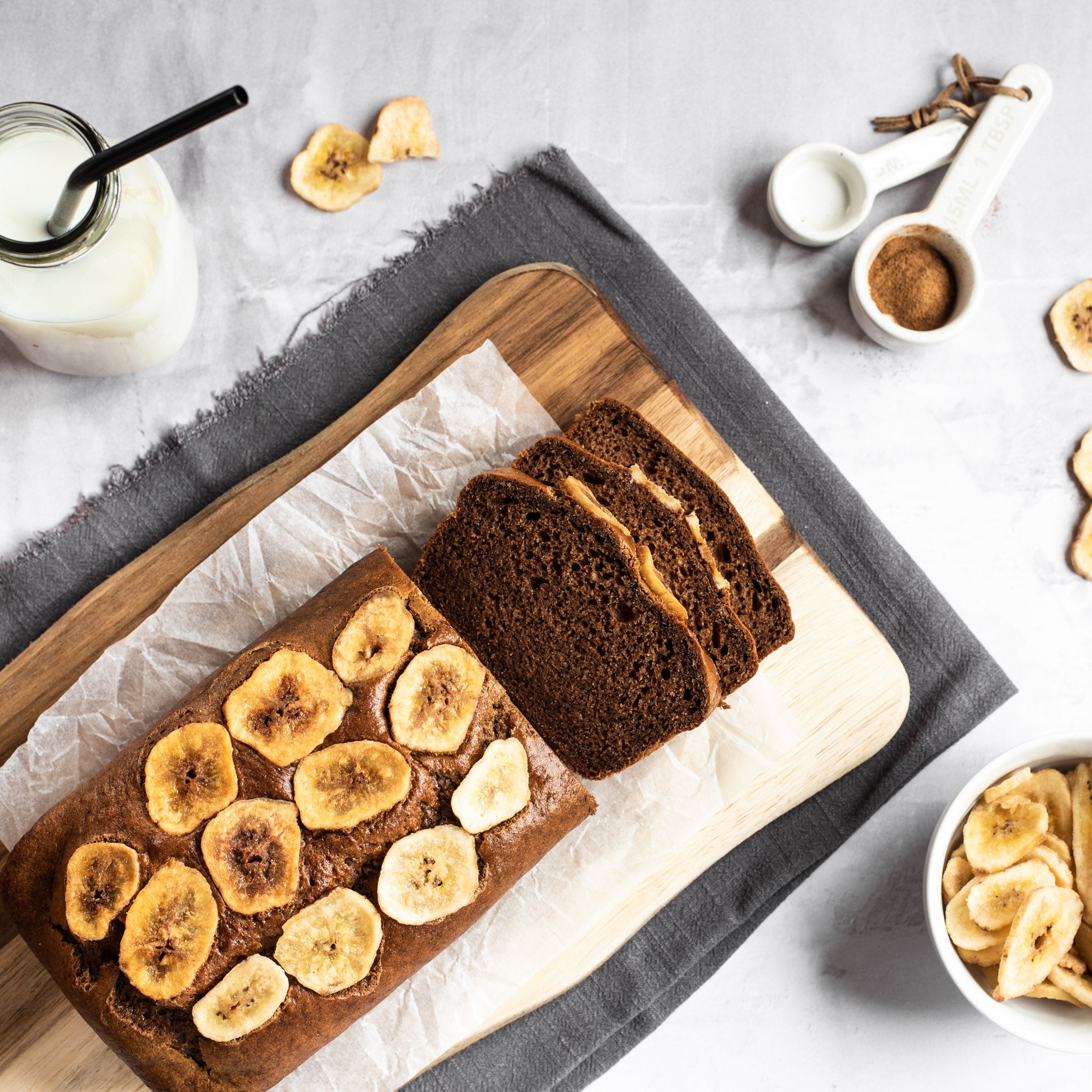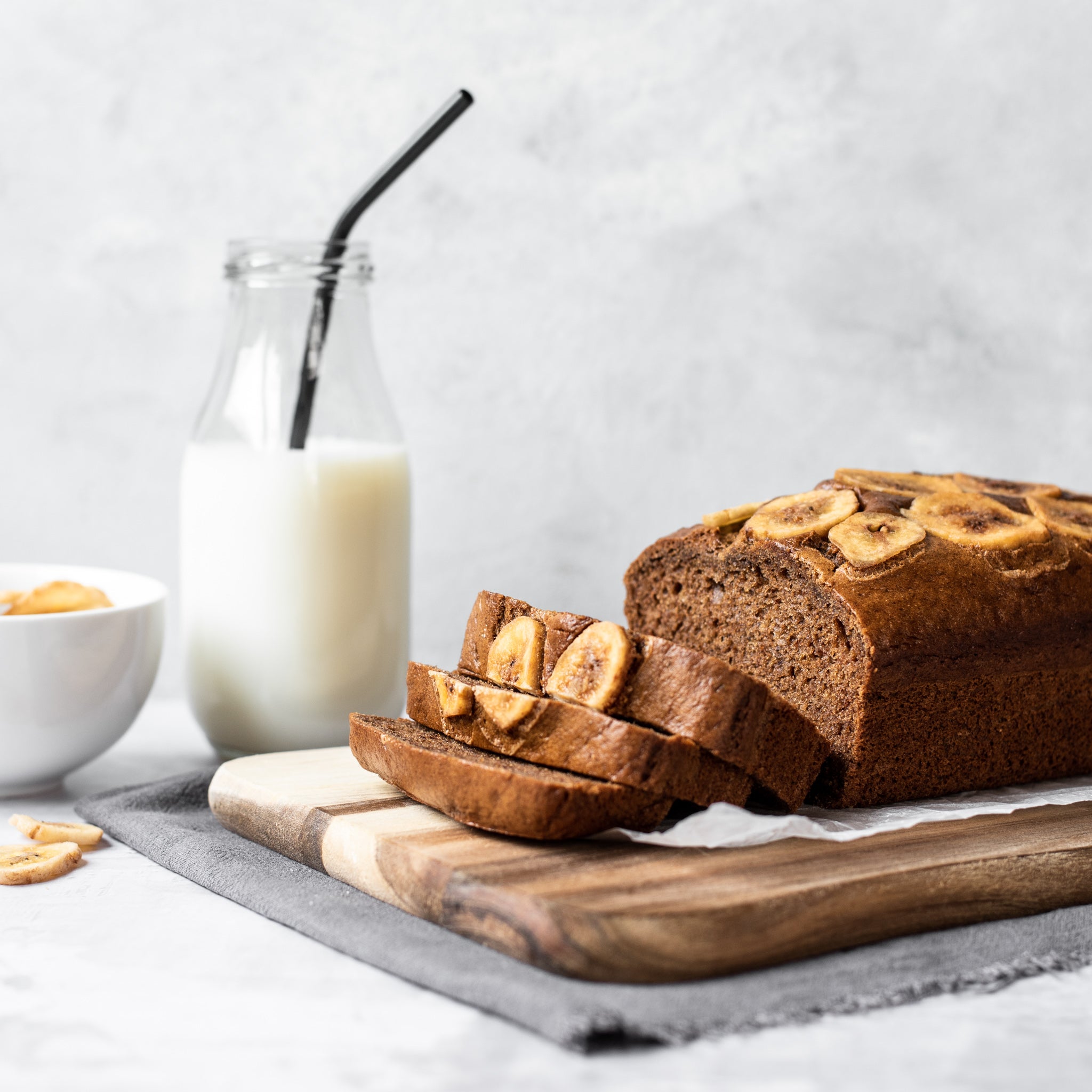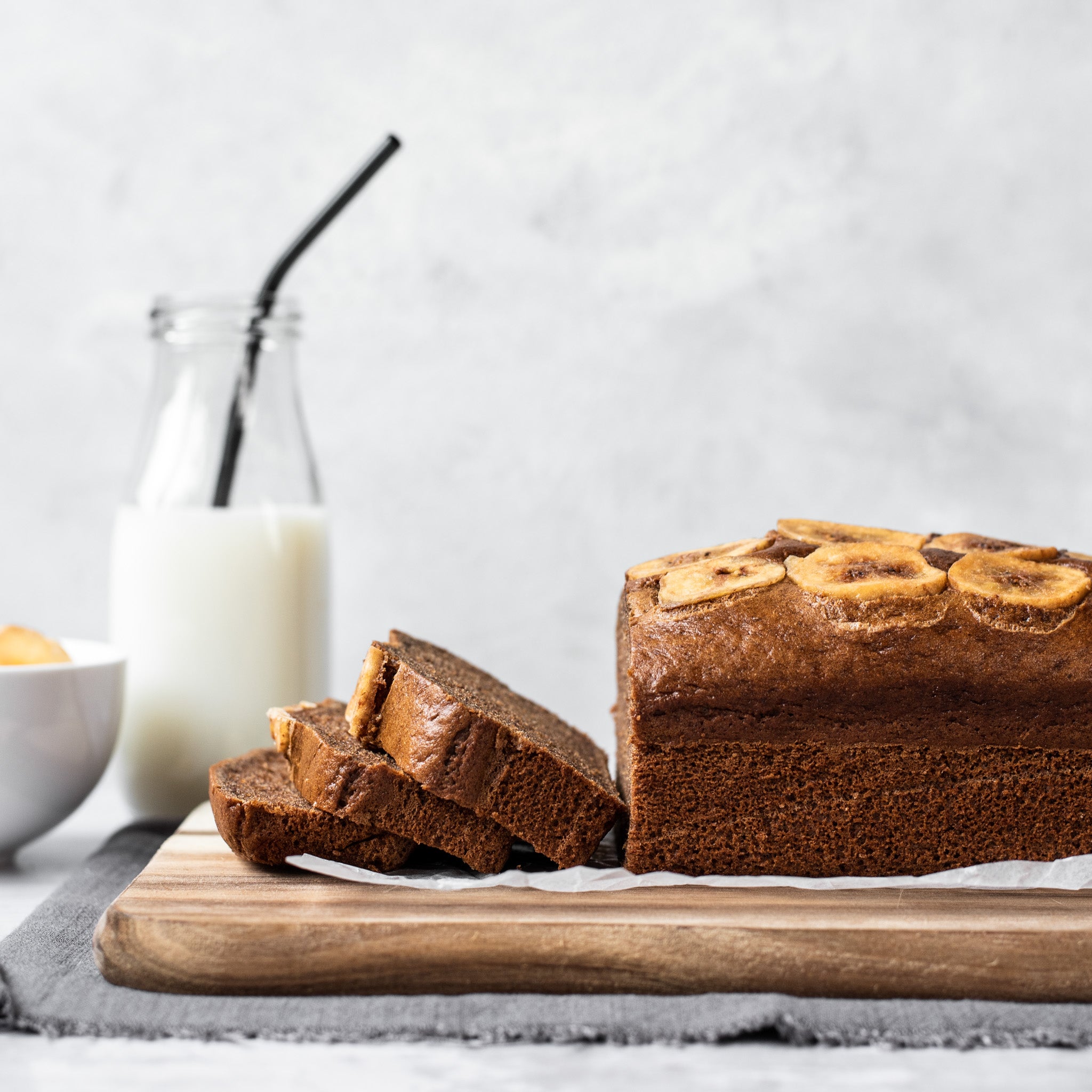 About the bake
This classic banana bread is made using Allinson's Teff blend which is gluten free. This recipe doesn't contain any eggs or dairy either. Sometimes with gluten free recipes, you end up with a funny texture, but you'll find that taste and texture are not compromised in this recipe. This recipe is a timeless classic and perfect for any time of year and any time of day! Store in a container at room temperature and eat within 3 days.

If you enjoyed this recipe, we think you'll love our gluten free sponge cake.
Method
Step 1:

Preheat the oven to 170'C. Line a 900g / 2 lb cake tin with baking paper.


Step 2:

Blend the bananas with the oil, milk, lemon juice, vanilla extract and sugar in a food processor until combined.


Step 3:

In a separate bowl or food processor add all the dry ingredients and mix together. Slowly pour in the wet ingredients and mix well to form a thick batter.


Step 4:

Transfer the cake batter into the prepared baking tin. It should be fairy thick. Top with a few dried banana chips.


Step 5:

Bake for about 50 minutes, or until a toothpick comes out fairy clean.


Step 6:

Let the cake cool down completely before removing it from the tin and slicing.

Ingredients
For the Loaf

3

 

Bananas (ripe and mashed up)

1 tsp

 Nielsen-Massey Vanilla Extract

60ml

 

Light olive oil

90ml

 

Dairy free milk (soya or nut)

1 tbsp

 

Juice of one whole lemon

125g

 Billington's light muscovado sugar

180g

 Allinson's Teff Flour Blend

1 tsp

 

Gluten free baking powder

1 tsp

 

Bicarbonate of soda

1.5 tsp

 

Ground cinnamon

Handful

 

Dried banana chips (to decorate)
Recipe Reviews
Love this banana bread! I've frozen some so I can have a nice treat with a coffee every now and then.
This is just delicious, we made a double quantity in a bundt tin and it turned out perfect.
Very yummy. And I used my common sense by swapping cow's milk with oat milk to keep it dairy free. Thank you for the recipe
Ingredients
For the Loaf

3

 

Bananas (ripe and mashed up)

1 tsp

 Nielsen-Massey Vanilla Extract

60ml

 

Light olive oil

90ml

 

Dairy free milk (soya or nut)

1 tbsp

 

Juice of one whole lemon

125g

 Billington's light muscovado sugar

180g

 Allinson's Teff Flour Blend

1 tsp

 

Gluten free baking powder

1 tsp

 

Bicarbonate of soda

1.5 tsp

 

Ground cinnamon

Handful

 

Dried banana chips (to decorate)