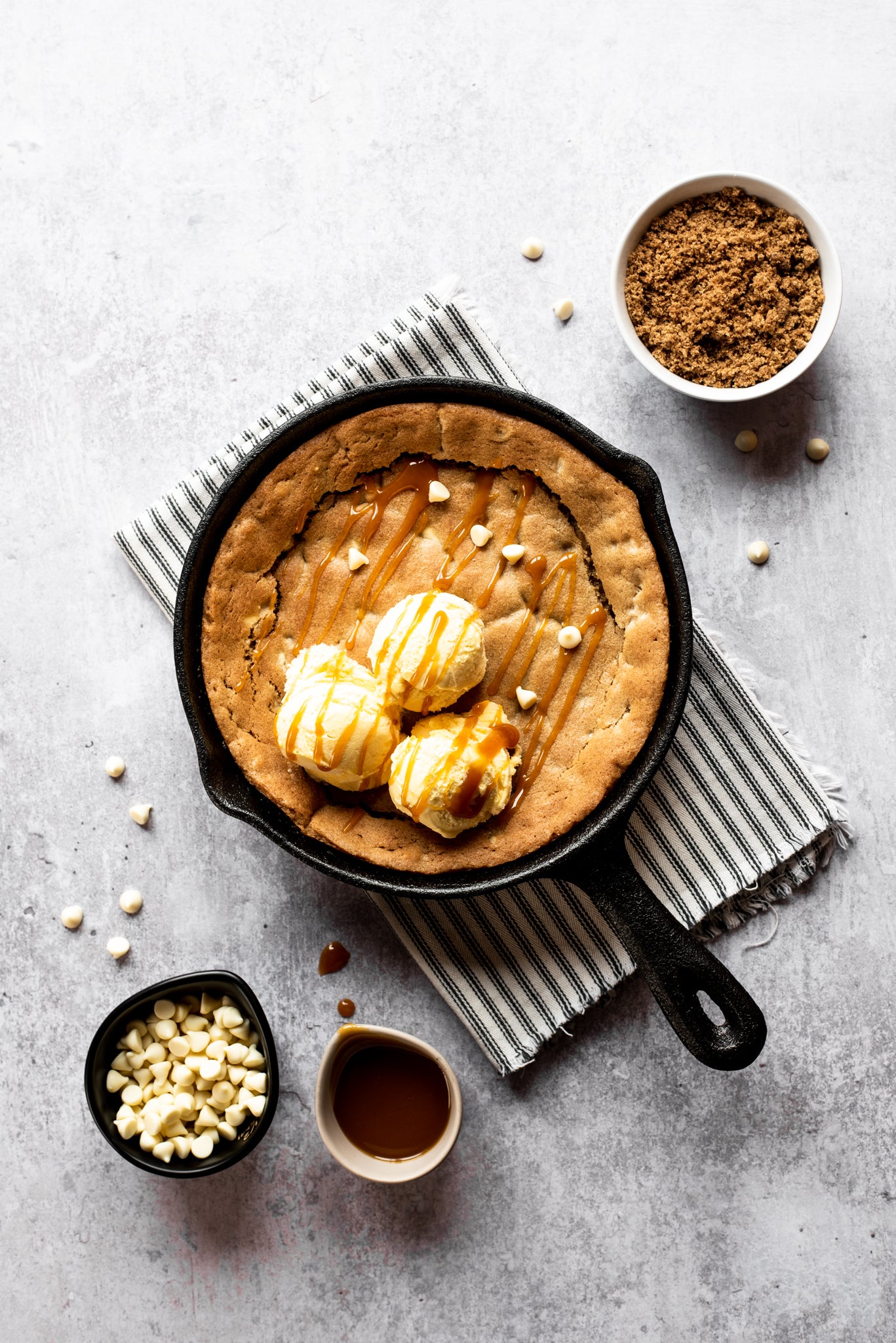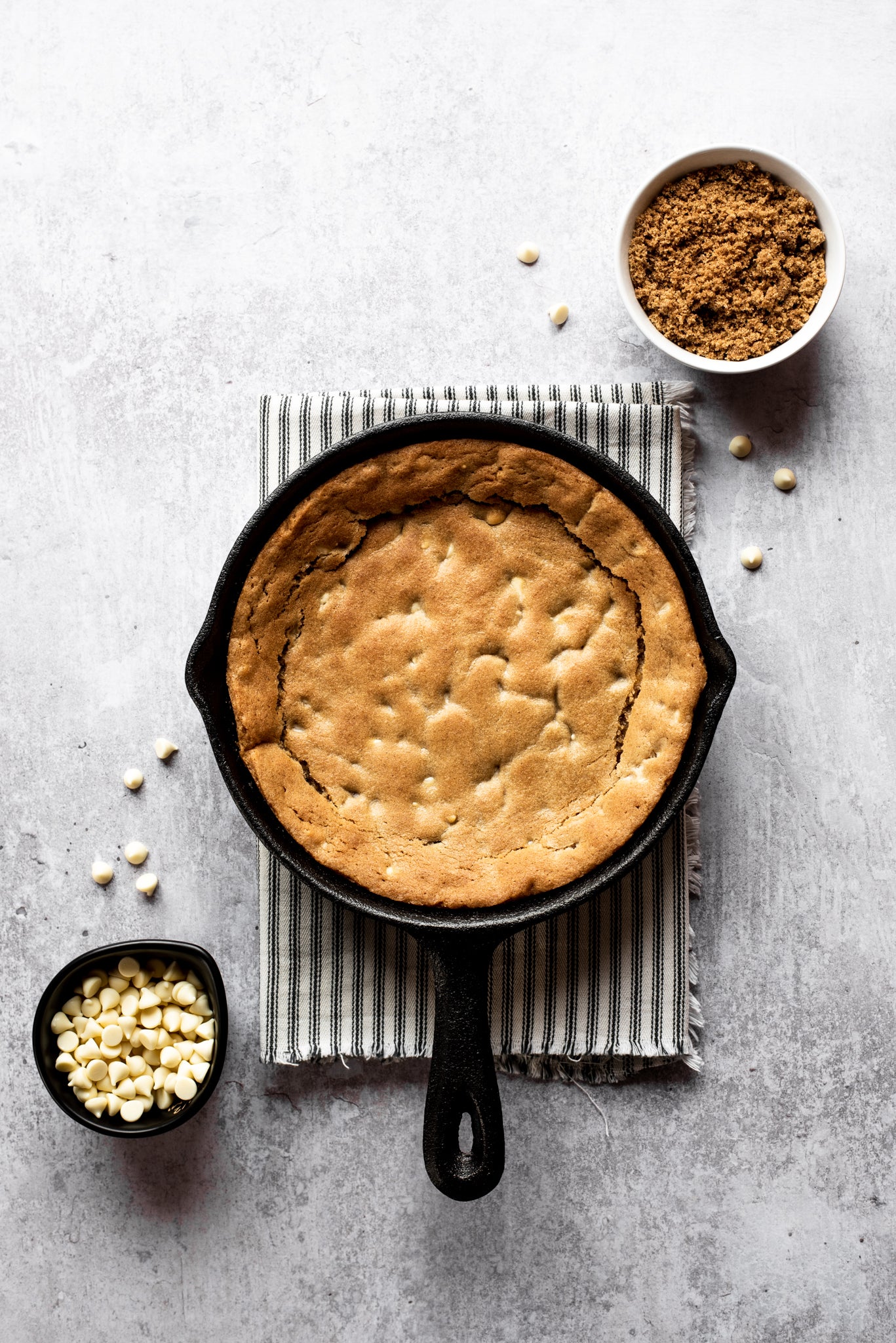 About the bake
We've created a wonderful skillet cookie recipe which is as close to our favourite Millie's Cookie store recipe as we can get. Baked in a cast iron skillet, this milk chocolate chip cookie is best served warm with a dollop of ice cream and Askey's Treat Sauce on top. This dessert is perfect for two people to share.
Method
Step 1:

Preheat the oven to 200°C, (fan 180°C, gas mark 4).


Step 2:

In a large bowl cream together the butter and sugars until pale and fluffy then add the egg and vanilla extract and mix together well.


Step 3:

Sift the flour and salt and then add to the egg mixture. Mixing thoroughly until a soft dough forms. Finally stir in the chocolate chips.


Step 4:

Lightly butter a 20cm skillet pan to grease. Put your cookie dough in the skillet gently pressing down to ensure the dough is evenly distributed in the skillet.


Step 5:

Place in the oven and bake for 15 minutes for the ultimate Millie's experience, or 20 minutes if you prefer a crunch. Leave to cool for 10 minutes before adding a massive dollop of ice cream and Askey's Treat Sauce.

Ingredients
For The Cookie

65g

 

Butter (unsalted)

60g

 

Billington's unrefined soft brown sugar

60g

 Silver Spoon White caster sugar

1/2

 

Egg (medium, whisked)

1 tsp

 Nielsen-Massey Vanilla Extract

110g

 

Self Raising Flour

Pinch

 

Salt

100g

 

White chocolate chips
Utensils
20cm cast iron skillet pan
Nutritional Information
per 181g
957cal

 

Energy

44g

 

Fat

27g

 

of which Saturates

127g

 

Carbohydrates

87g

 

of which Sugars

11g

 

Protein

1.7g

 

Salt
Recipe Reviews
Not good, don't go on the pic nothing like it - just a cake. Nothing like pic, 10 year old son disappointed
Good flavour but this is a cake. It's not dense or gooey.
Ingredients
For The Cookie

65g

 

Butter (unsalted)

60g

 

Billington's unrefined soft brown sugar

60g

 Silver Spoon White caster sugar

1/2

 

Egg (medium, whisked)

1 tsp

 Nielsen-Massey Vanilla Extract

110g

 

Self Raising Flour

Pinch

 

Salt

100g

 

White chocolate chips
Utensils
20cm cast iron skillet pan
Nutritional Information
per 181g
957cal

 

Energy

44g

 

Fat

27g

 

of which Saturates

127g

 

Carbohydrates

87g

 

of which Sugars

11g

 

Protein

1.7g

 

Salt