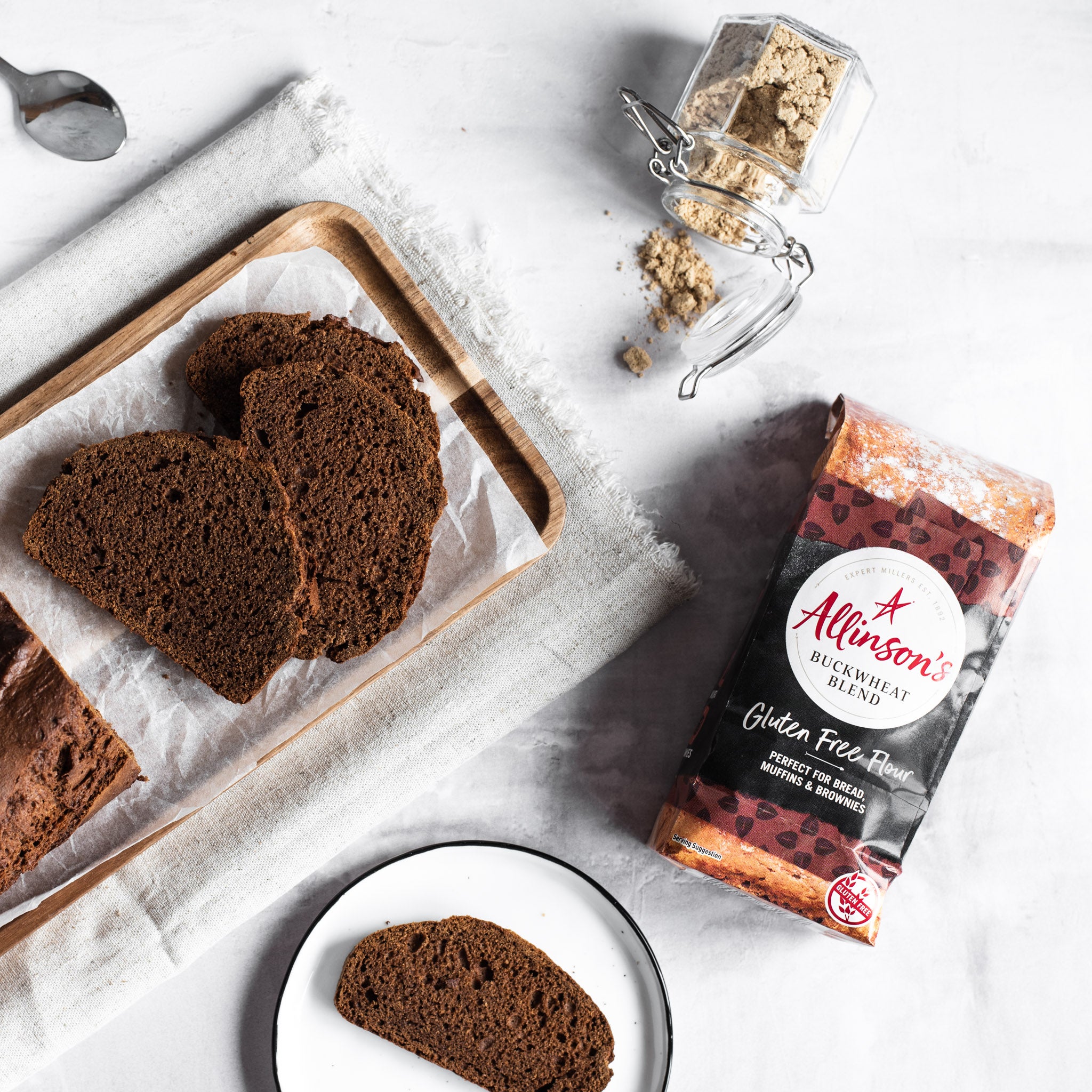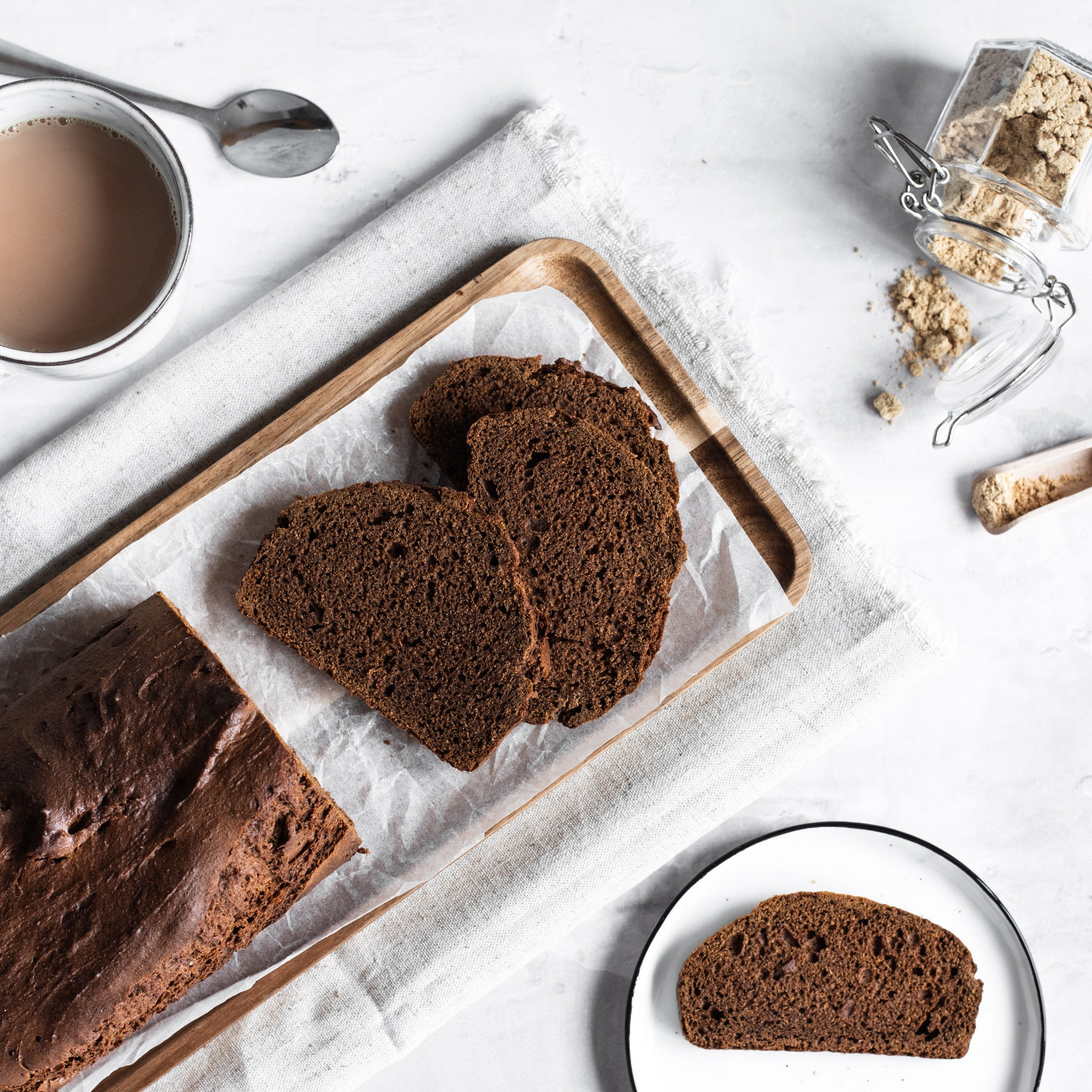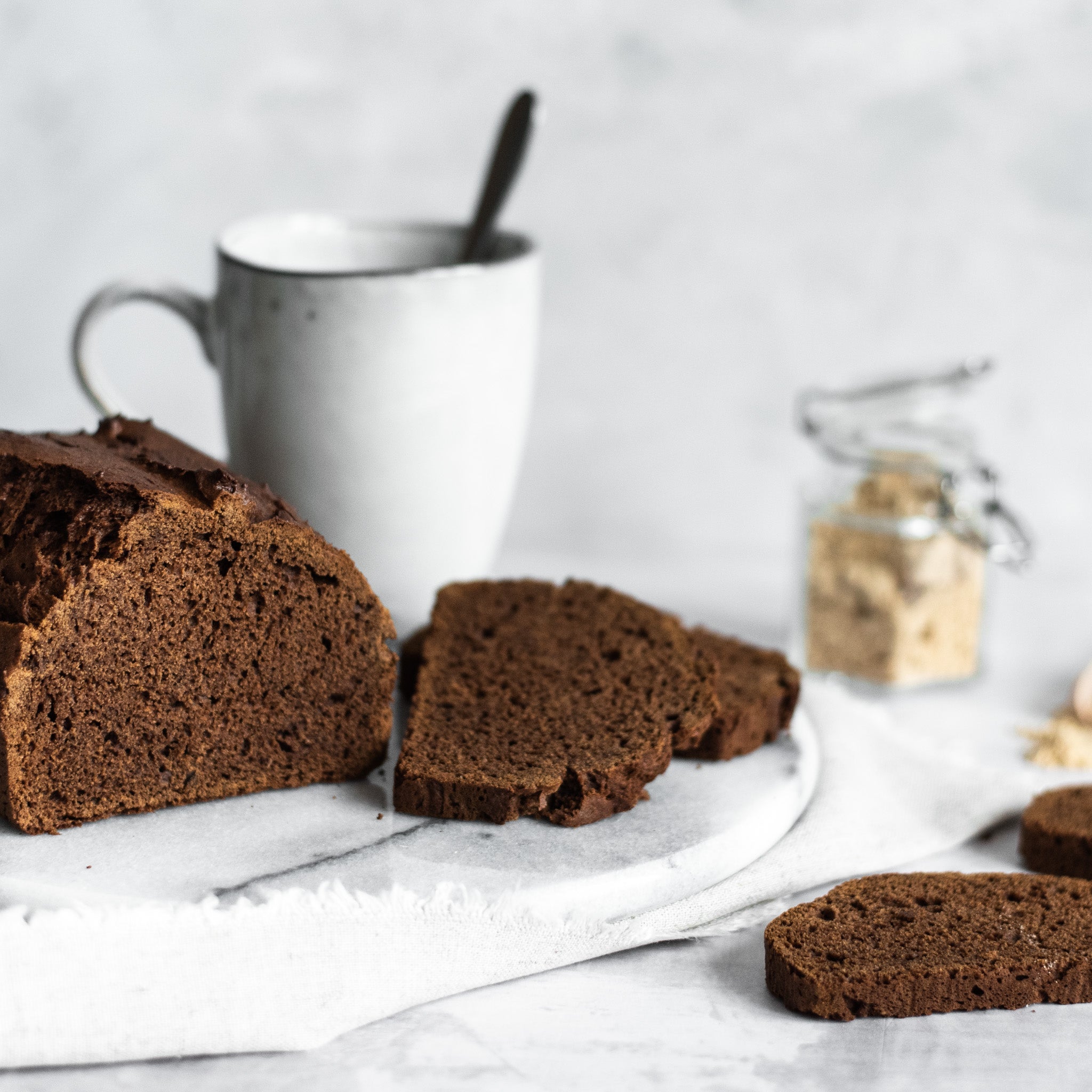 About the bake
This ginger loaf cake is gluten free. Make with Allinson's buckwheat blend, this loaf bakes, rises and tastes just like a loaf cake with gluten. Taste and texture is not compromised. This loaf cake is perfect with a cuppa. Bake the day before and let it rest as the flavours will mature and taste better (in our opinion) the next day. If you love this recipe idea, why not try our Gluten Free Banana Loaf next?
Method
Step 1:

Grease a 2lb loaf tin (900g) with greaseproof/parchment paper.


Step 2:

Preheat the oven to about 170'C


Step 3:

Place the black treacle, golden syrup, sugar and butter into a saucepan with the milk. Gently heat and stir until completely melted.


Step 4:

Place flour, Xanthan, baking powder, soda and spices in a mixing bowl or food processor and add the syrup mixture. Beat together using a wooden spoon until smooth. Add the egg and mix well to combine.


Step 5:

Pour the mixture into the loaf tin and spoon the top. Bake for 50 minutes until cooked through and golden brown.


Step 6:

Cool in the tin for 5 minutes. Remove from the tin and place on a wire rack. Slice to serve.

Ingredients
For the Loaf

75g

 

Silver spoon treacle

75g

 

Silver spoon golden syrup

75g

 

Butter (or dairy free spread if you're vegan)

75ml

 

Whole milk

200g

 Allinson's buckwheat blend

0.5 tsp

 

Xanthan gum

1 tsp

 

Bicarbonate of soda

1 tsp

 

Gluten free baking powder

1 tbsp

 

Ground ginger

2 tsp

 

Ground cinnamon

1

 

Medium egg

75g

 

Billington's soft brown sugar
Recipe Reviews
Just enjoyed my first slice of this. Tasted great and had a good texture. I found it simple to make with good instructions.
I made this gluten and dairy free by using a dairy free spread and substituting soya milk for the milk.
My only negative comment would be that mine only took 40 minutes to bake so instructions could maybe amended to say 40 - 50 minutes.
Ingredients
For the Loaf

75g

 

Silver spoon treacle

75g

 

Silver spoon golden syrup

75g

 

Butter (or dairy free spread if you're vegan)

75ml

 

Whole milk

200g

 Allinson's buckwheat blend

0.5 tsp

 

Xanthan gum

1 tsp

 

Bicarbonate of soda

1 tsp

 

Gluten free baking powder

1 tbsp

 

Ground ginger

2 tsp

 

Ground cinnamon

1

 

Medium egg

75g

 

Billington's soft brown sugar