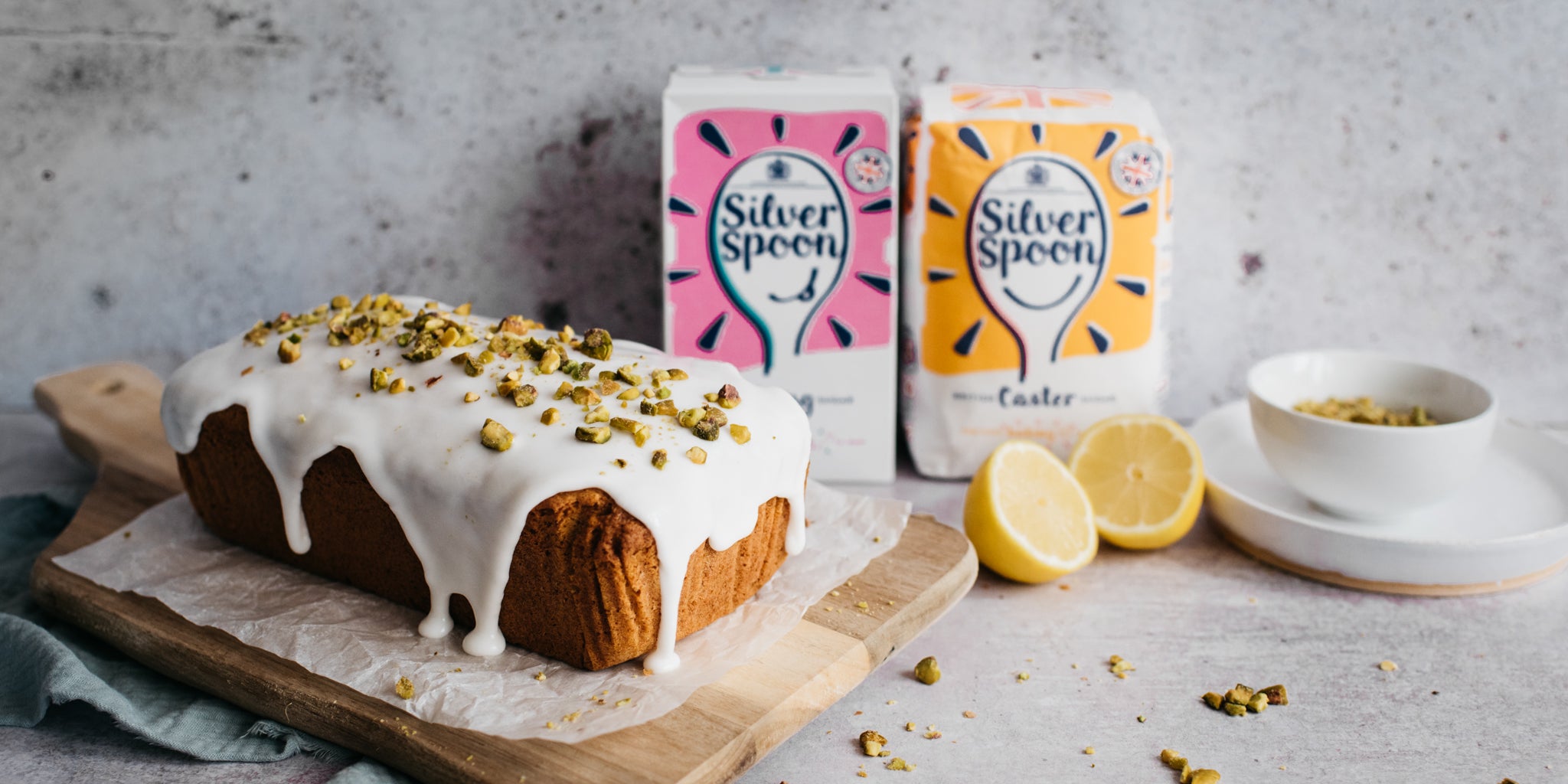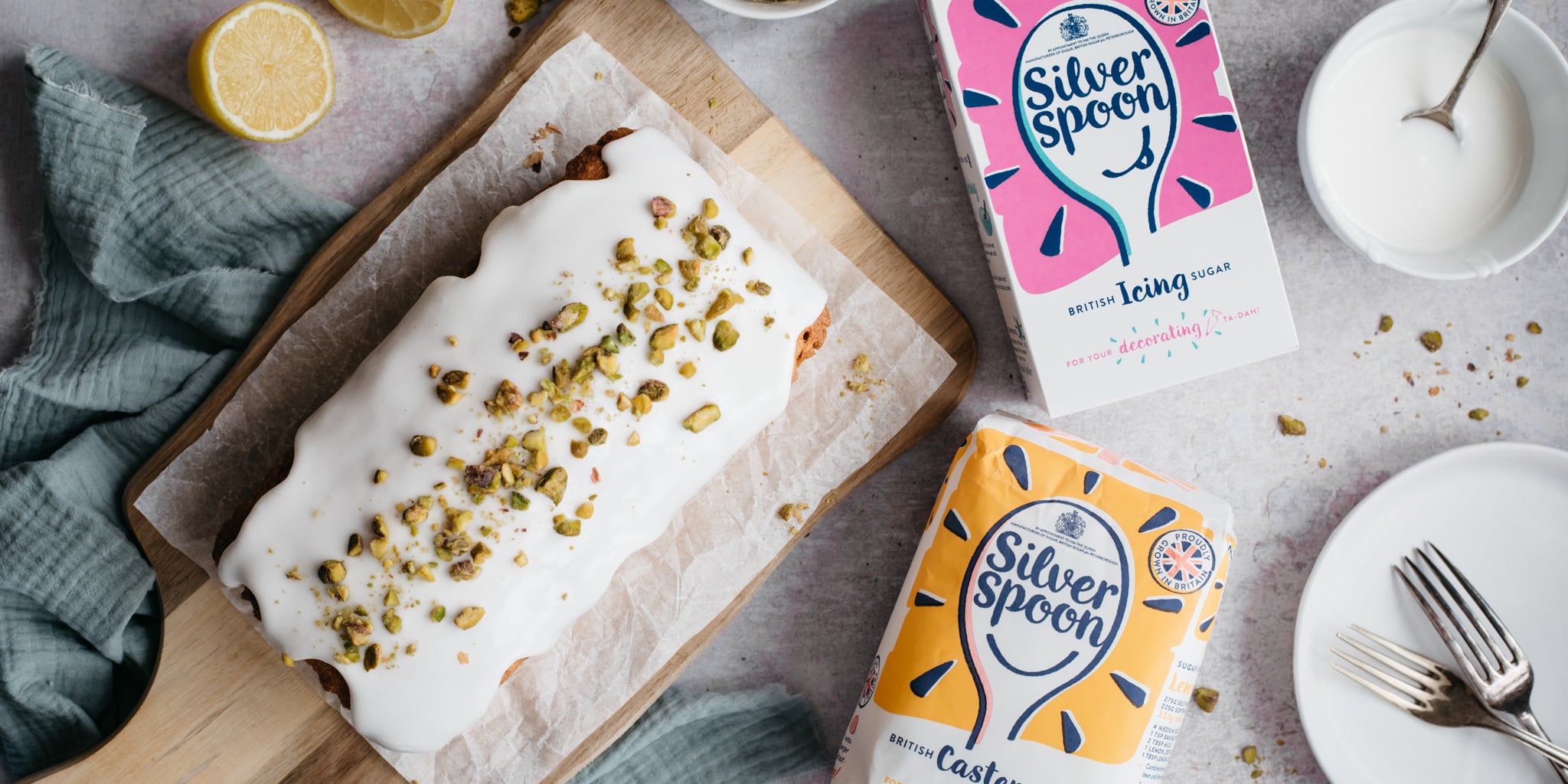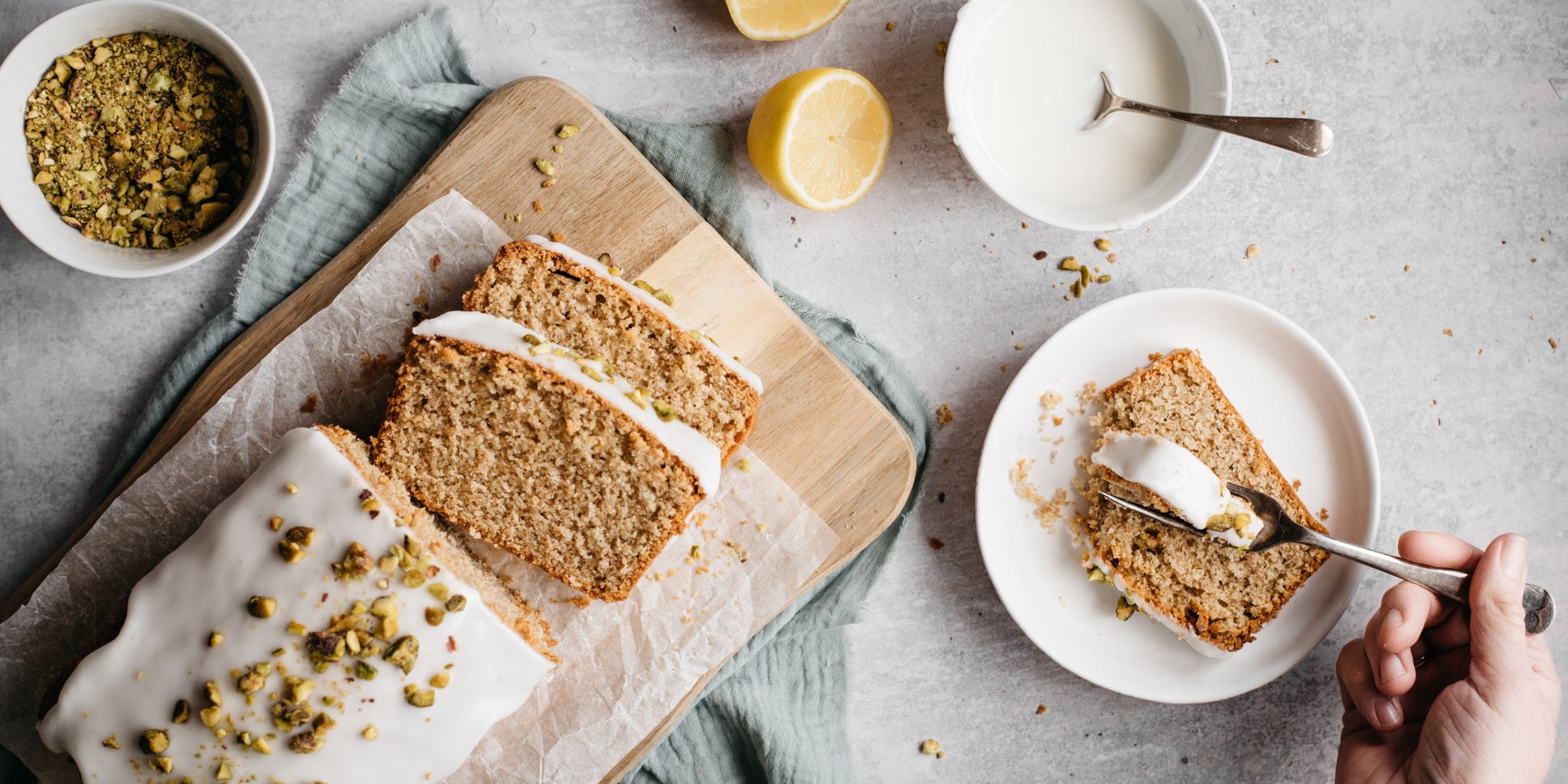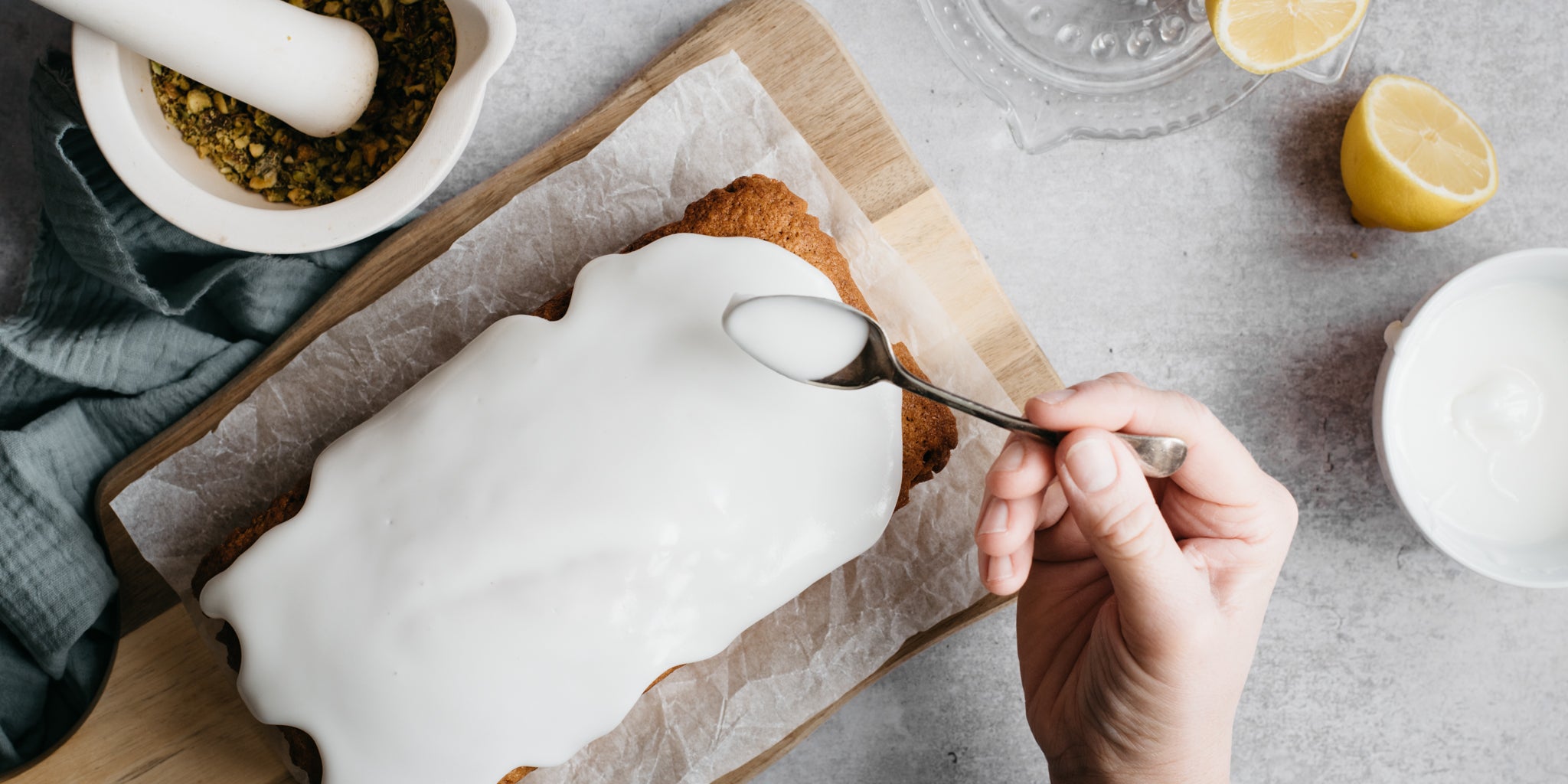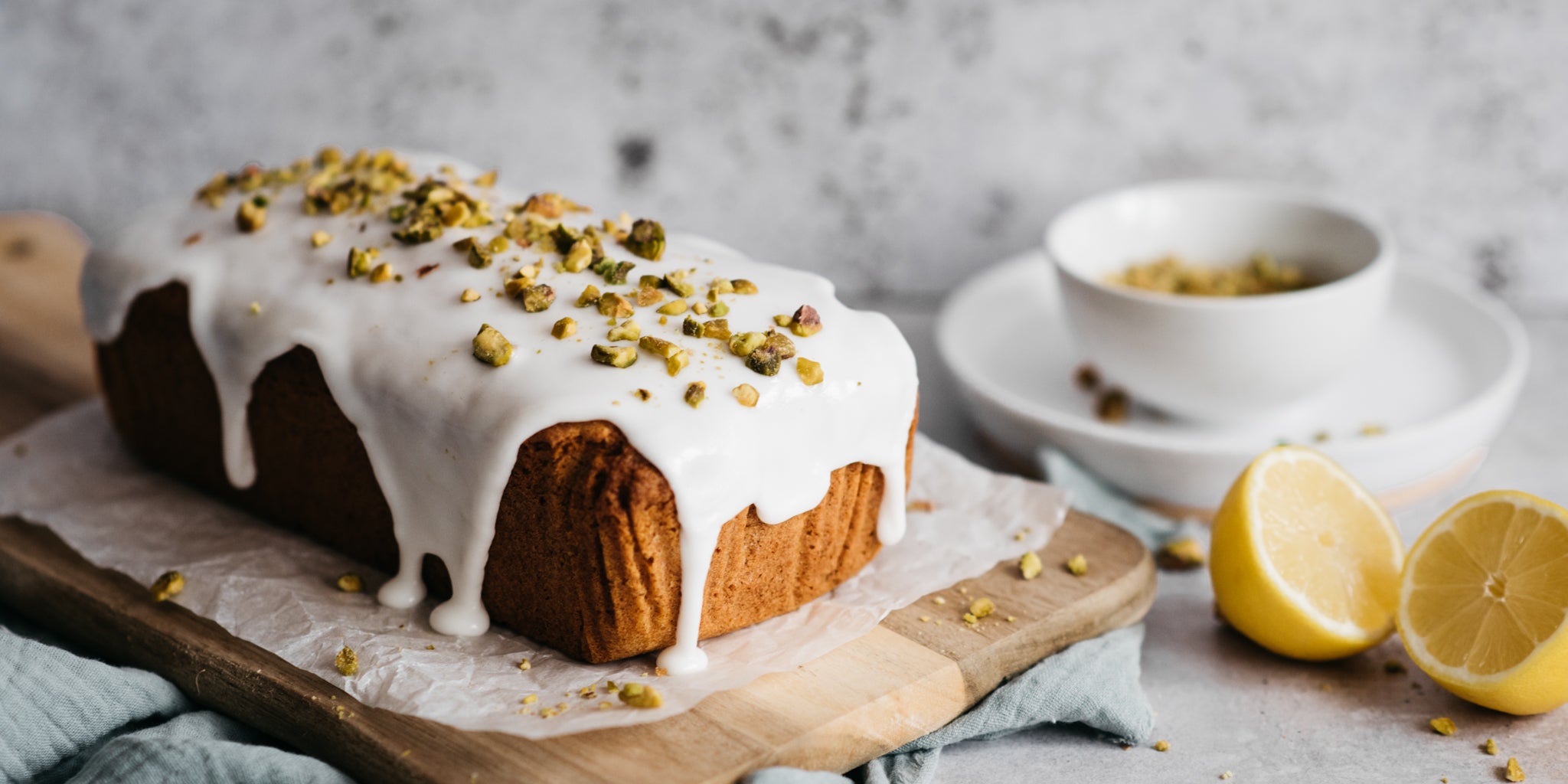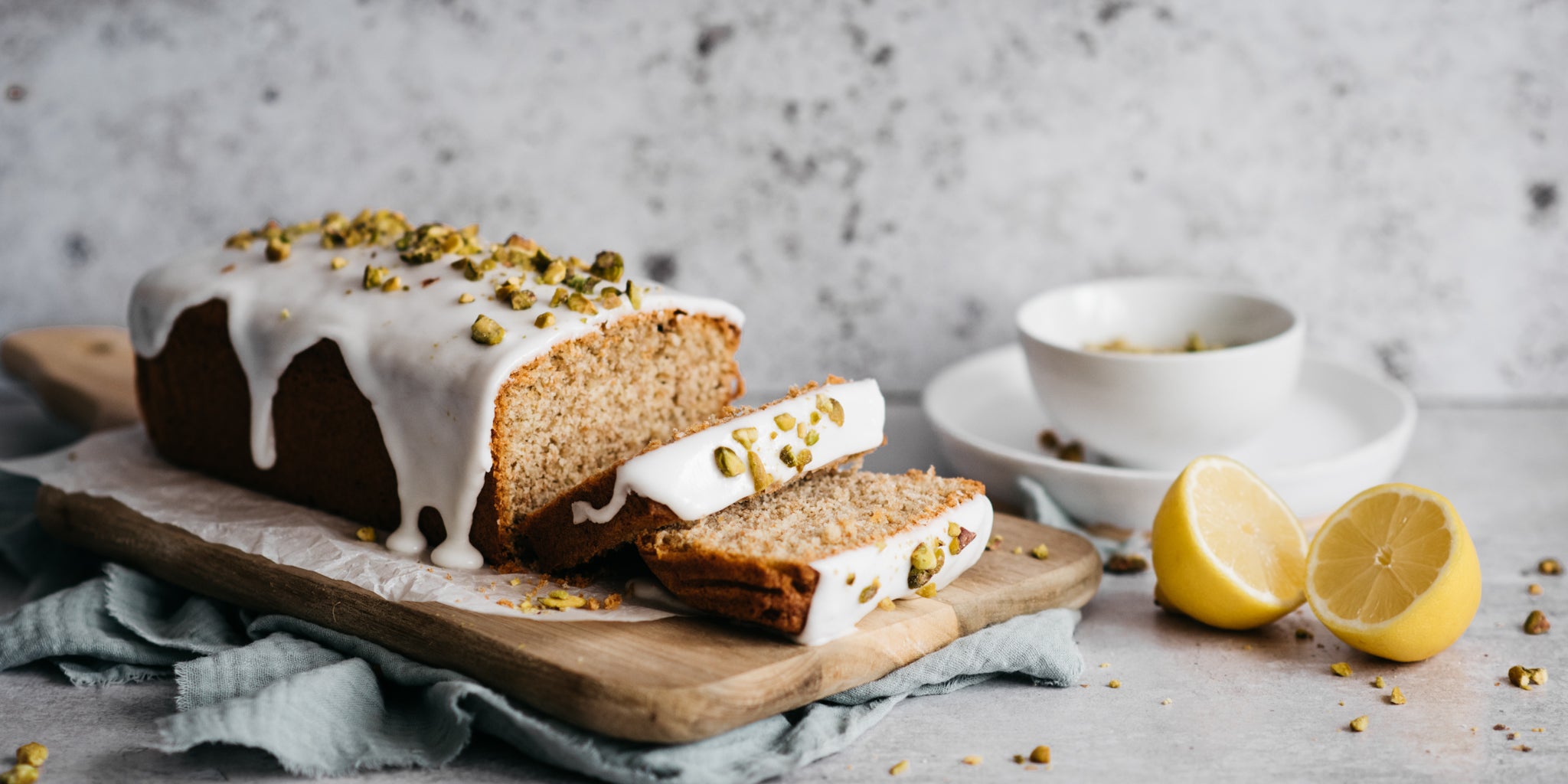 About the bake
Moist, moreish and zesty - everything a gluten-free plant based drizzle cake should be. Full of fresh citrussy lemon, drizzled with a sweet Silver Spoon Icing Sugar glaze, and sprinkled with ground nuts this simple gluten free lemon cake rivals coffee shop lemon drizzle cakes any day. So invite your friends over, pop the kettle on and bite into a generous slice of this delicious vegan lemon drizzle cake.
Gluten-free baking shouldn't hold you back from enjoying a fluffy, moist slice of cake, so we've got a great selection of plant-base gluten free recipes here at Baking Mad. From Chocolate Banana Bread to Peanut Butter Brownies, you can find something to satisfy the sweetest of tooth.
Method
Step 1:

Preheat the oven to 160°C and prepare a 1lb loaf tin (grease and line)


Top Tip

Leave the baking paper sticking out either side of the tin, and the cake will be easier to lift out.

Step 2:

Prepare the flax seed 'eggs' by adding 10 tbsp warm water to 5 tbsp ground flax seeds. Set aside to activate.


Step 3:

Cream the vegan margarine and caster sugar until light and fluffy.


Step 4:

Add the flax seed 'eggs,' gluten free flour, baking powder, lemon zest and juice to the creamed mixture,


Step 5:

Add the cake mixture to the lined loaf tin, and place in the pre-heated oven.

Bake for 40-45 minutes, until golden and a skewer comes out clean.


Step 6:

Once the cake has baked, set aside to cool. While this is cooling, make the lemon drizzle.

Mix the icing sugar and lemon juice together until you get a thick, white icing.


Step 7:

Once the cake is cooled, decorate with the lemon drizzle icing and slices of lemons.

Ingredients
For the Cake

285g

 Silver Spoon Caster Sugar

285g

 

Doves farm gluten free self-raising flour

5 tbsp

 

Flax seeds (ground)

10 tbsp

 

Warm water

285g

 

Vegan margarine or butter

2

 

Lemons (zest)

1

 

Lemons (juice)

1 tsp

 

Doves farm gluten free baking powder

For the Lemon Drizzle

225g

 Silver Spoon Icing Sugar

90g

 

Juice of one whole lemon

1

 

Lemon slices (for decoration)
Recipe Reviews
The texture on this cake is amazing for a gluten free and vegan cake! It's fluffy but hold together really well without crumbling. I added the juice of two lemons instead of one, and poppy seeds for the extra visual appeal. It's now got me wondering how the recipe could be adapted to different flavours! (white chocolate and raspberry perhaps)
Ingredients
For the Cake

285g

 Silver Spoon Caster Sugar

285g

 

Doves farm gluten free self-raising flour

5 tbsp

 

Flax seeds (ground)

10 tbsp

 

Warm water

285g

 

Vegan margarine or butter

2

 

Lemons (zest)

1

 

Lemons (juice)

1 tsp

 

Doves farm gluten free baking powder

For the Lemon Drizzle

225g

 Silver Spoon Icing Sugar

90g

 

Juice of one whole lemon

1

 

Lemon slices (for decoration)