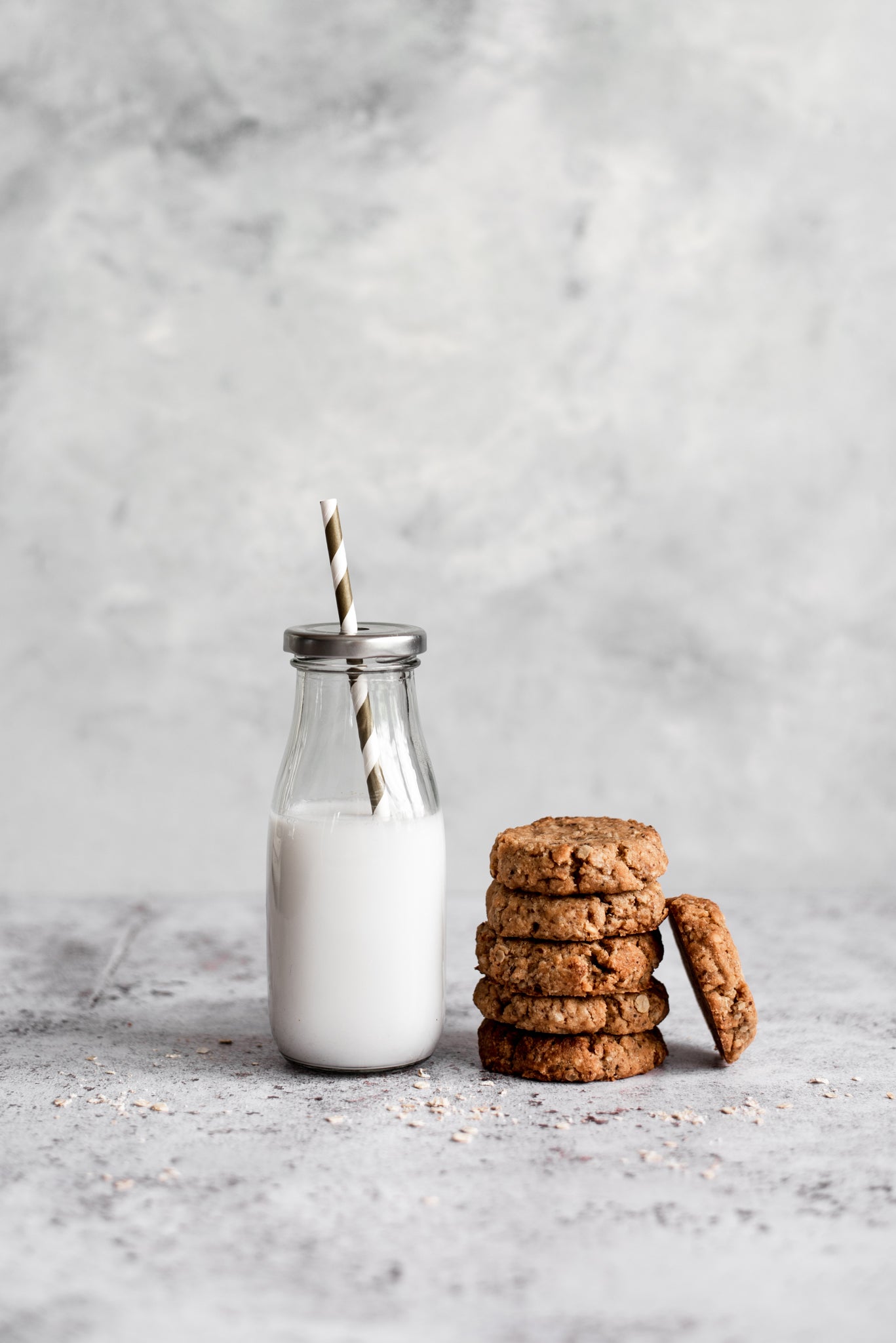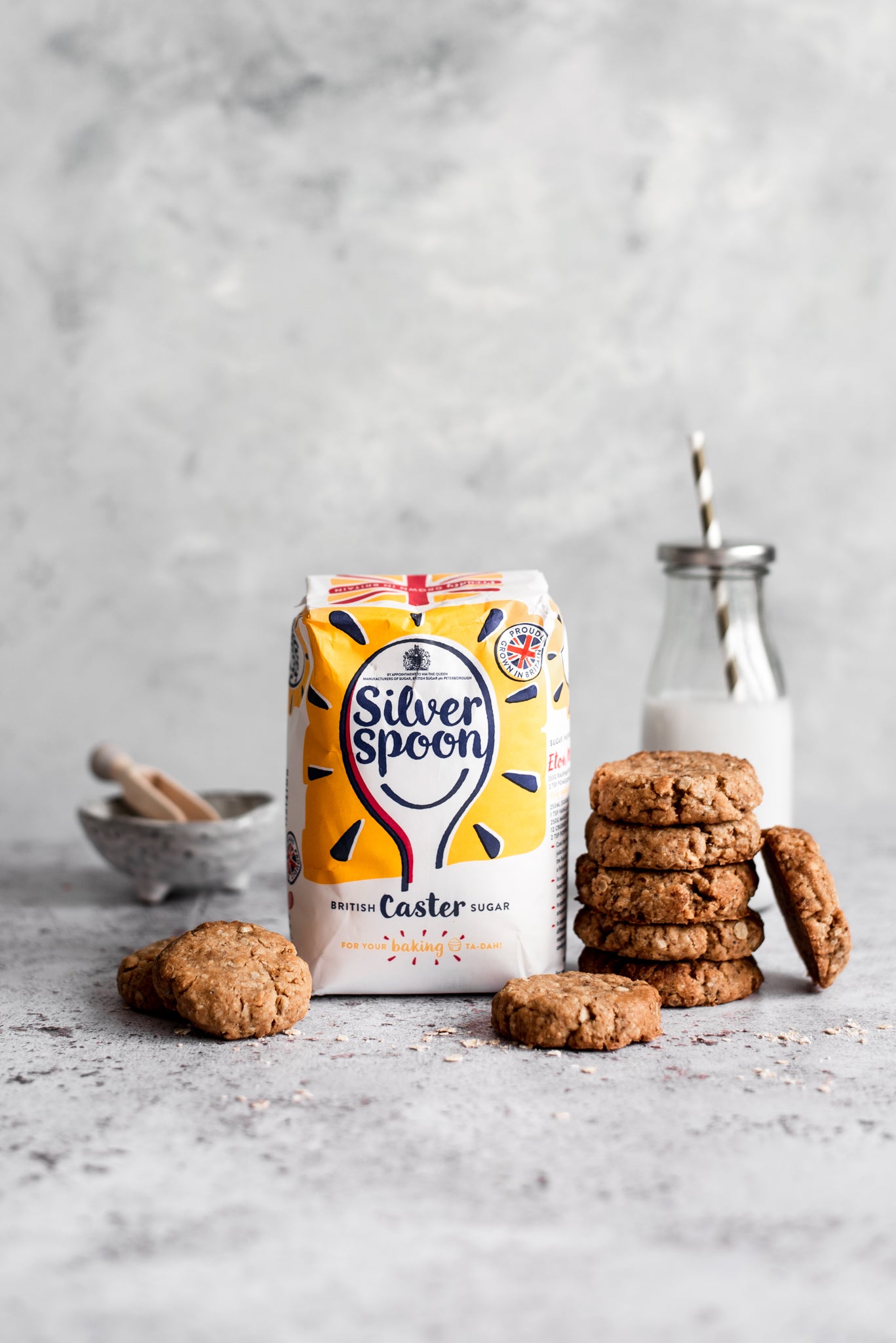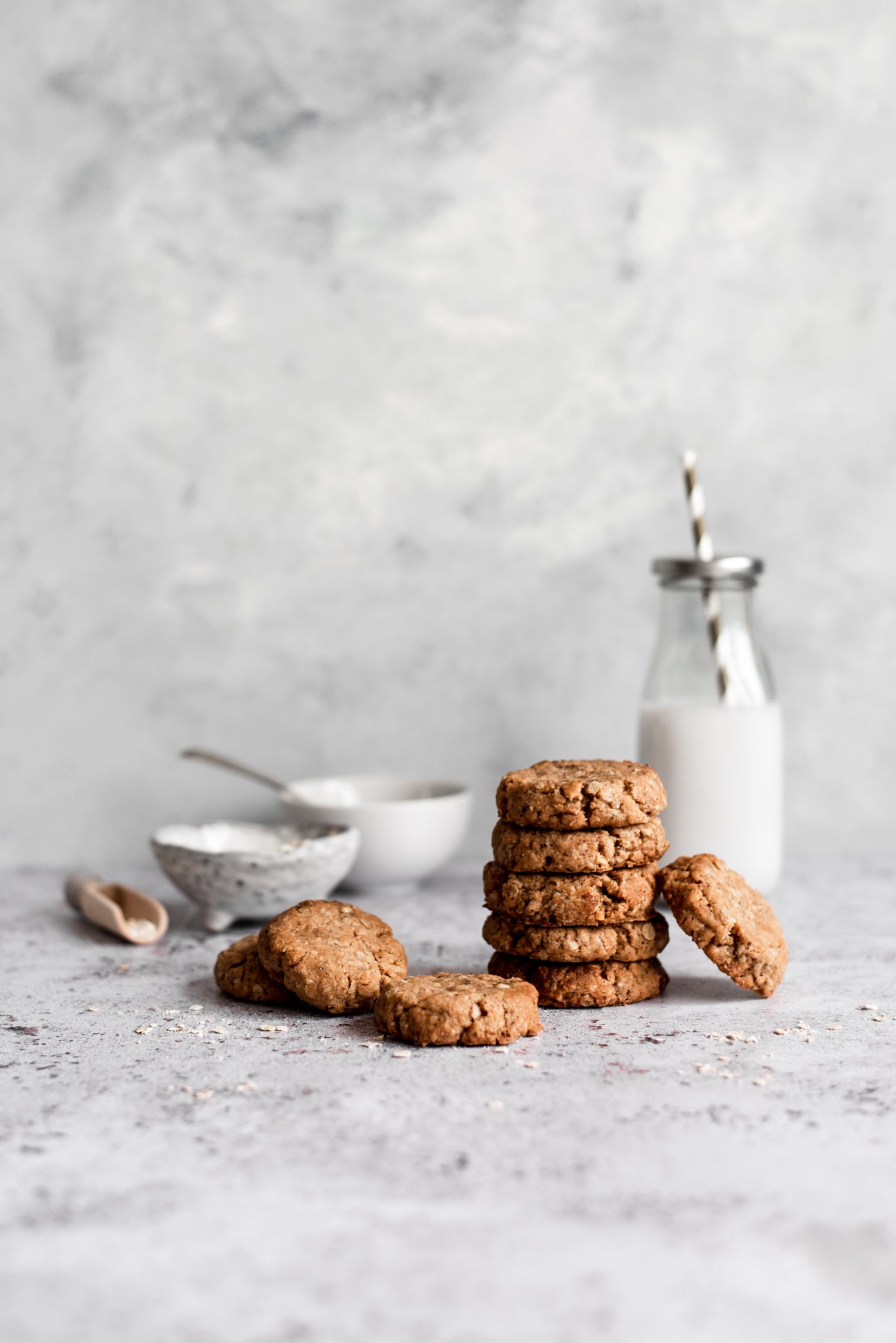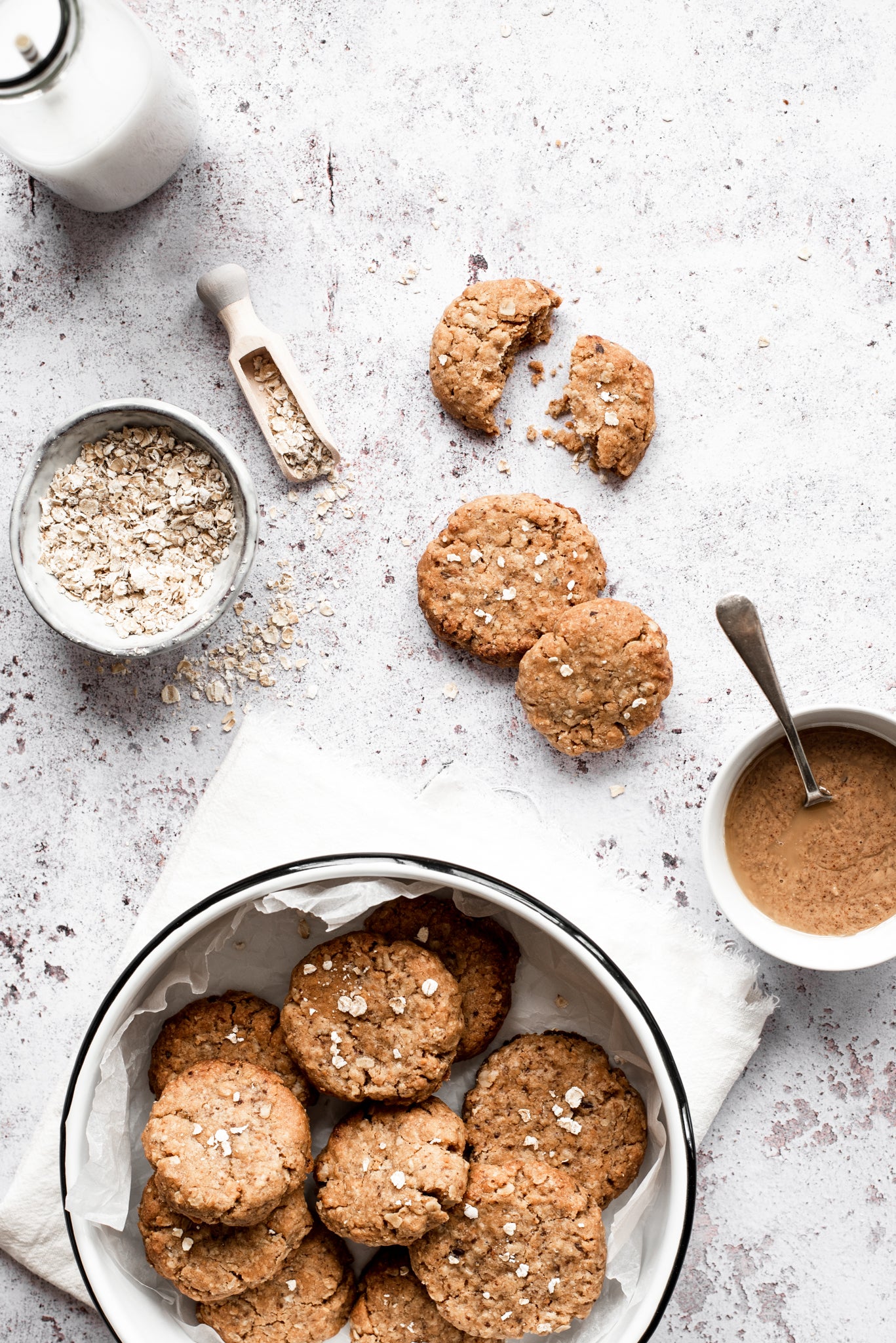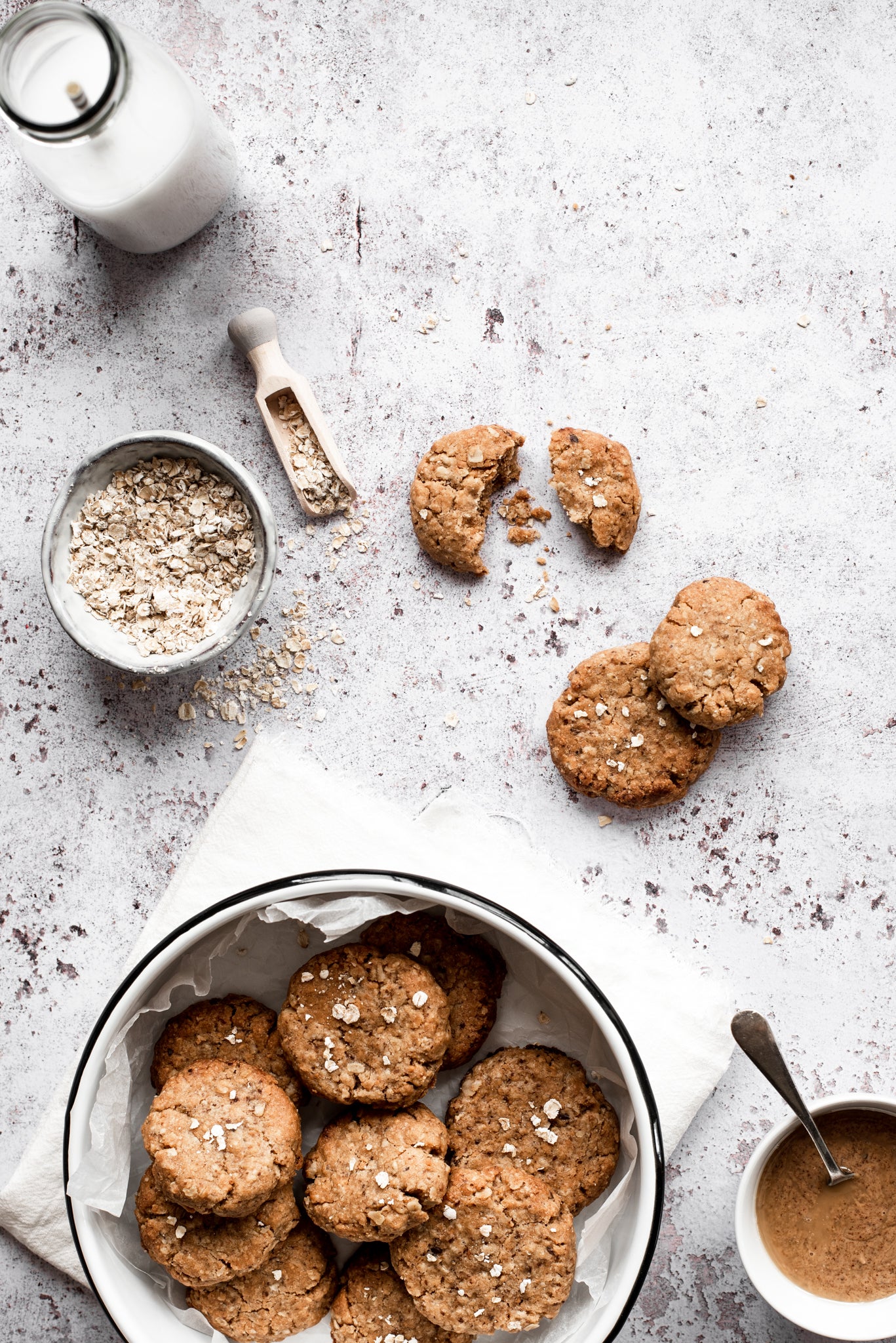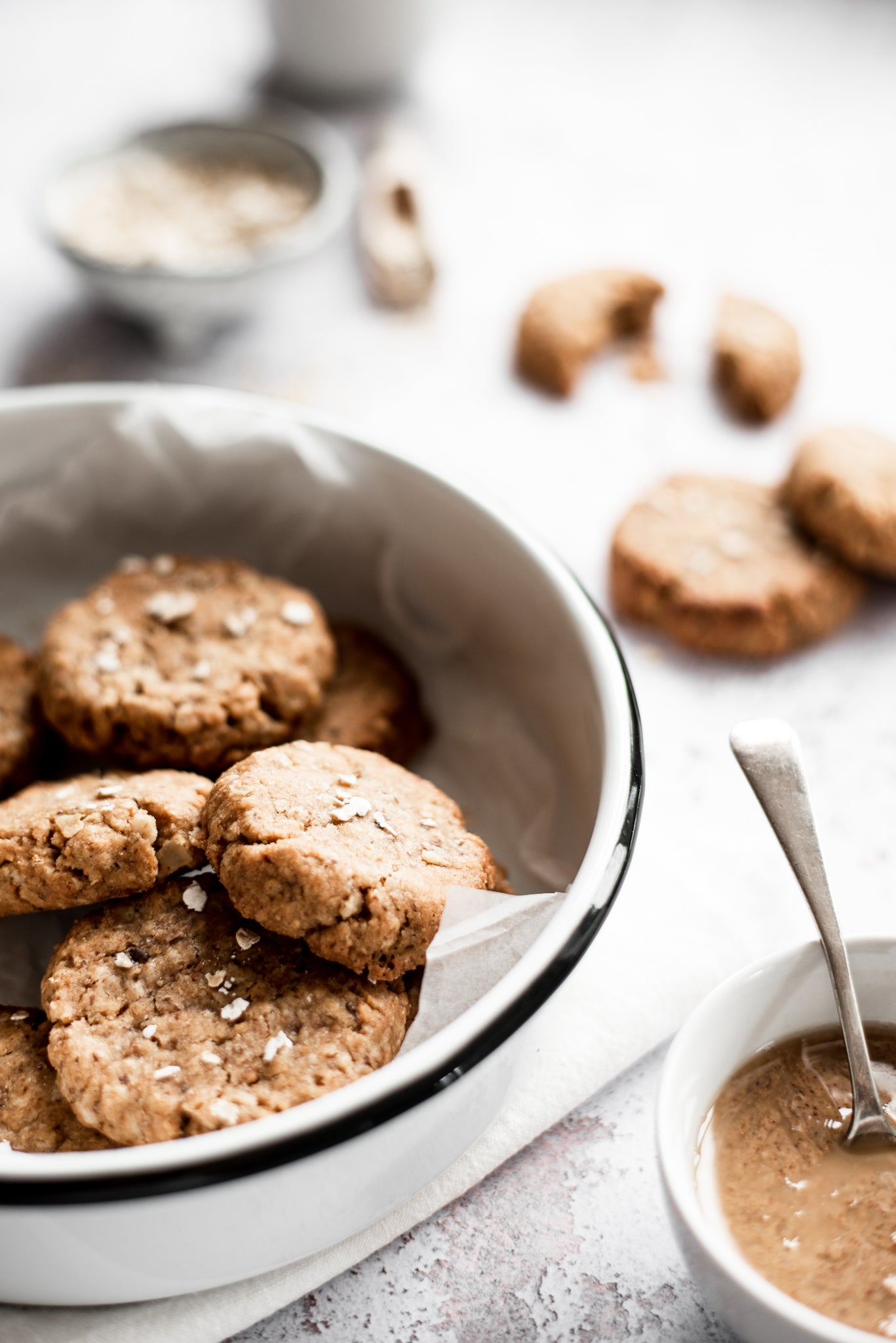 About the bake
Gluten free and vegan cookies are so hard to get right, but these are delicious and have the perfect cookie texture! Quick and Easy to make, these Almond Butter Cookies are perfect last minute bake that will never disappoint. However, if you don't like Almond butter, you can simply to swap to another nut butter for exactly the same results.
Method
Step 1:

Pre-heat the oven to 180°C.


Step 2:

Make the Flax Seed 'egg' by combining the warm water and the ground flax seeds into a small bowl. Set aside to activate for 5 minutes.


Step 3:

Mix the Almond Butter and Caster Sugar together well.


Step 4:

Stir in the Flax Seed 'egg' and Gluten Free Oats, to the Almond Butter mixture.


Step 5:

Roll into a flat cookie shape and place onto a greased baking tray.


Step 6:

Bake in a pre-heated oven for 12 minutes, until golden brown.


Top Tip

Don't touch the cookies when they come out of the oven, as they won't be set!

Leave to cool completely before removing from the tray, as they cool they go nice and crispy.
Ingredients
For The Cookies

225g

 

Almond butter

225g

 Silver Spoon Caster Sugar

1 tbsp

 

Flax seeds (ground)

55g

 

Gluten free oats

2 tbsp

 

Warm water
Utensils
Small mixing bowl

Baking tray

Rolling pin
Nutritional Information
per 52g
295cal

 

Energy

15g

 

Fat

1.3g

 

of which Saturates

31g

 

Carbohydrates

35g

 

of which Sugars

7.5g

 

Protein

0g

 

Salt
Recipe Reviews
Just tried this recipe today. Altered some ingredients like used an egg and substituted a bit of sweetener for the large amount of sugar. Very easy to prepare.
Ingredients
For The Cookies

225g

 

Almond butter

225g

 Silver Spoon Caster Sugar

1 tbsp

 

Flax seeds (ground)

55g

 

Gluten free oats

2 tbsp

 

Warm water
Utensils
Small mixing bowl

Baking tray

Rolling pin
Nutritional Information
per 52g
295cal

 

Energy

15g

 

Fat

1.3g

 

of which Saturates

31g

 

Carbohydrates

35g

 

of which Sugars

7.5g

 

Protein

0g

 

Salt