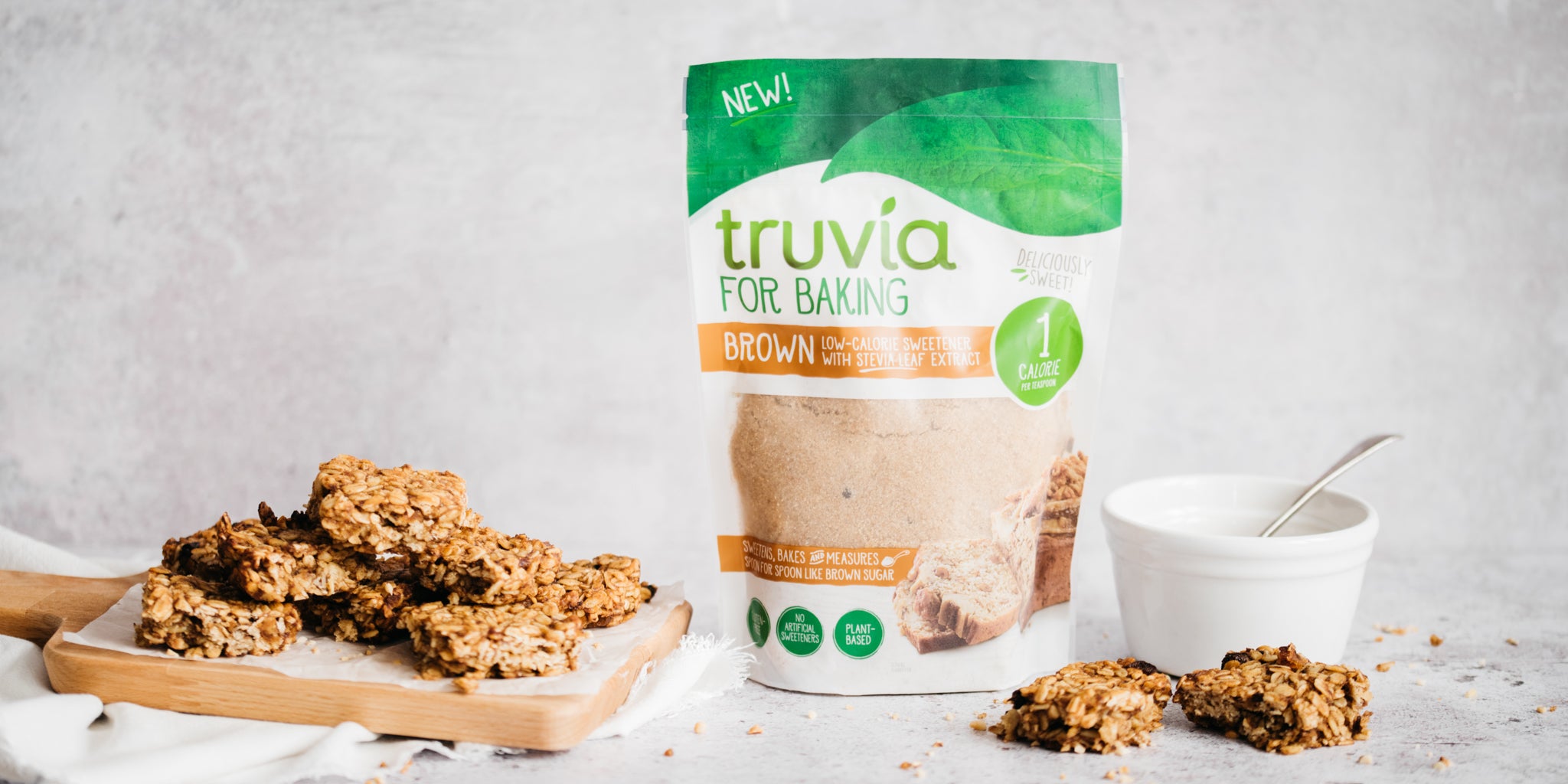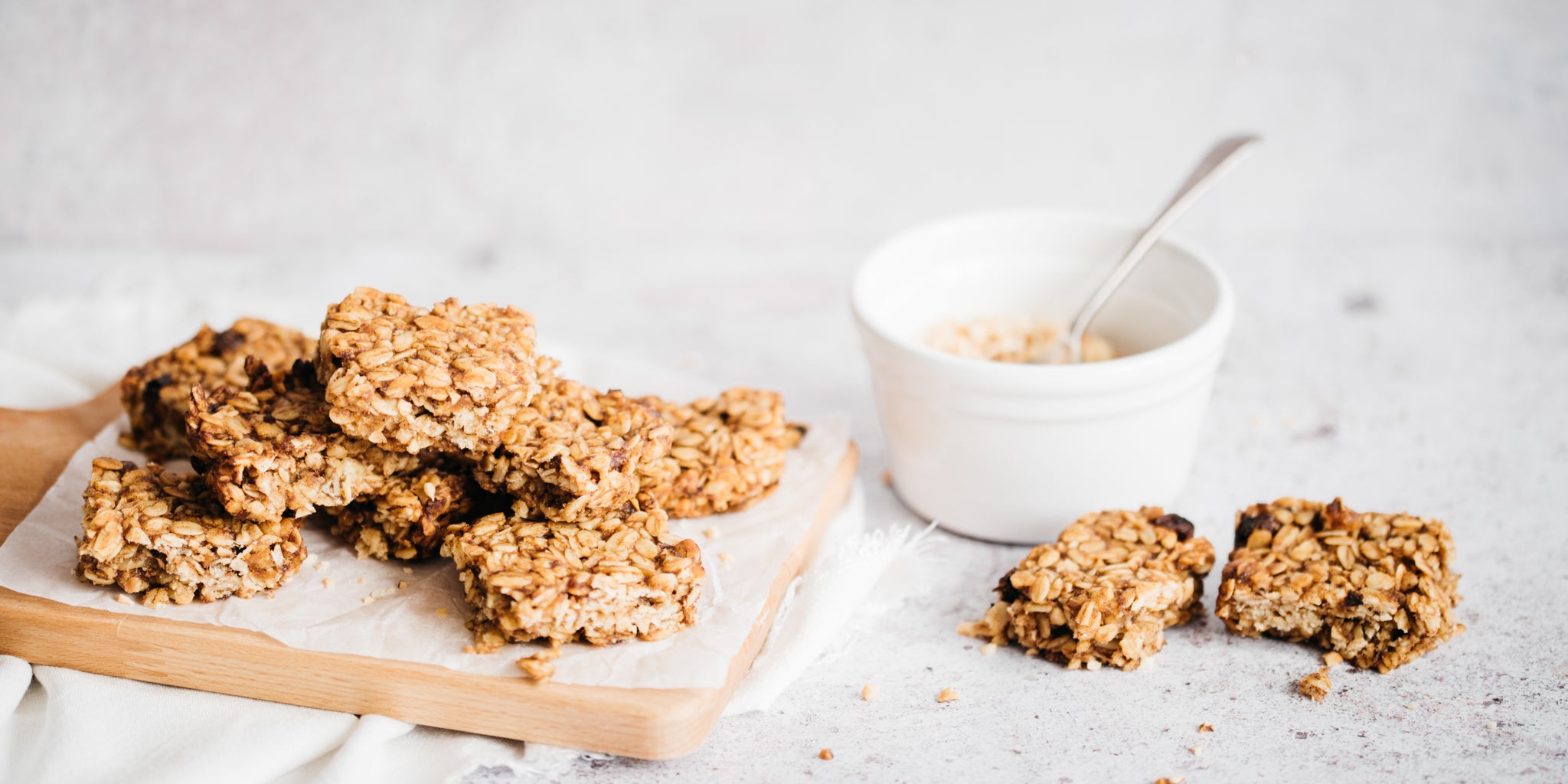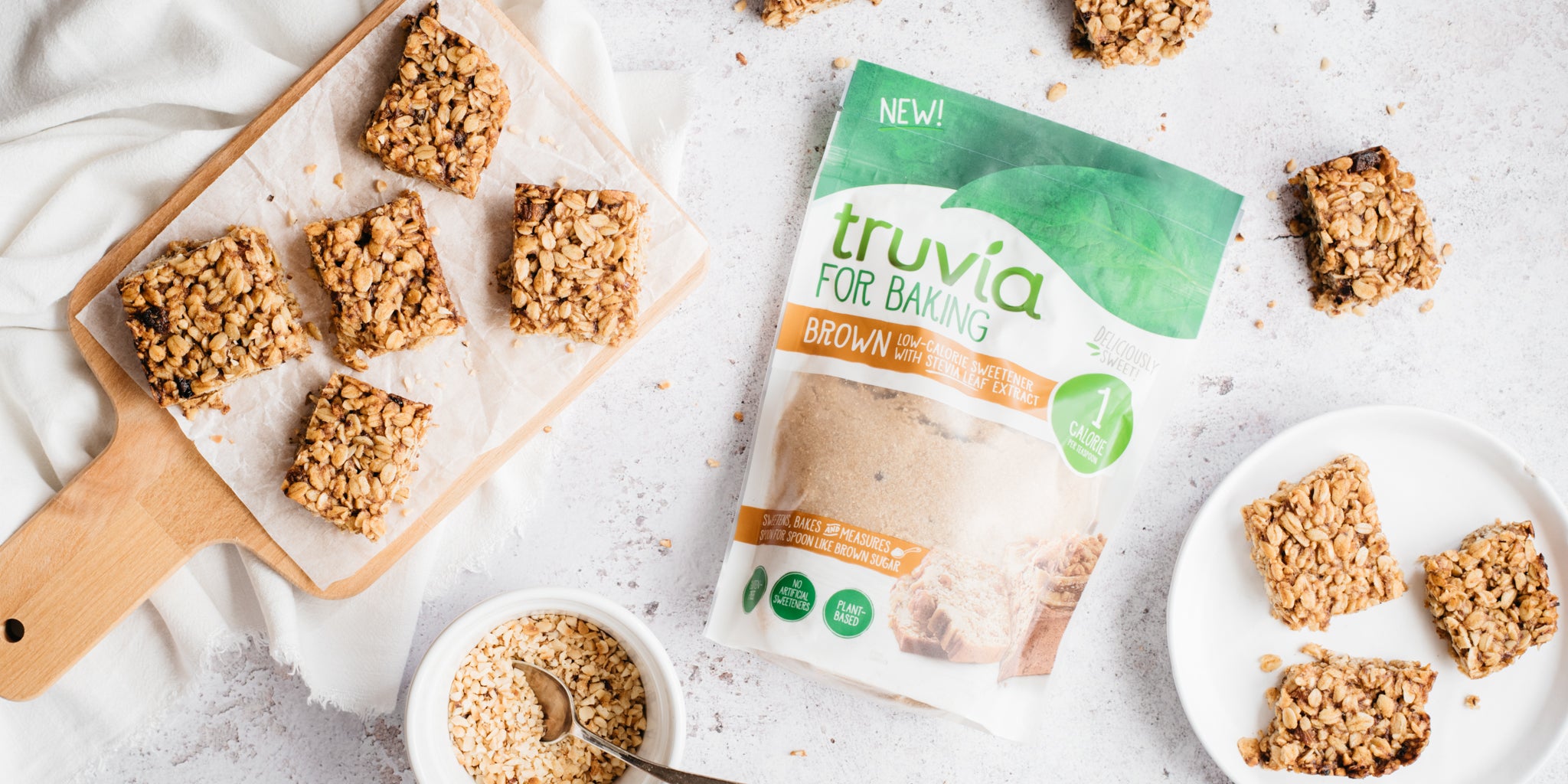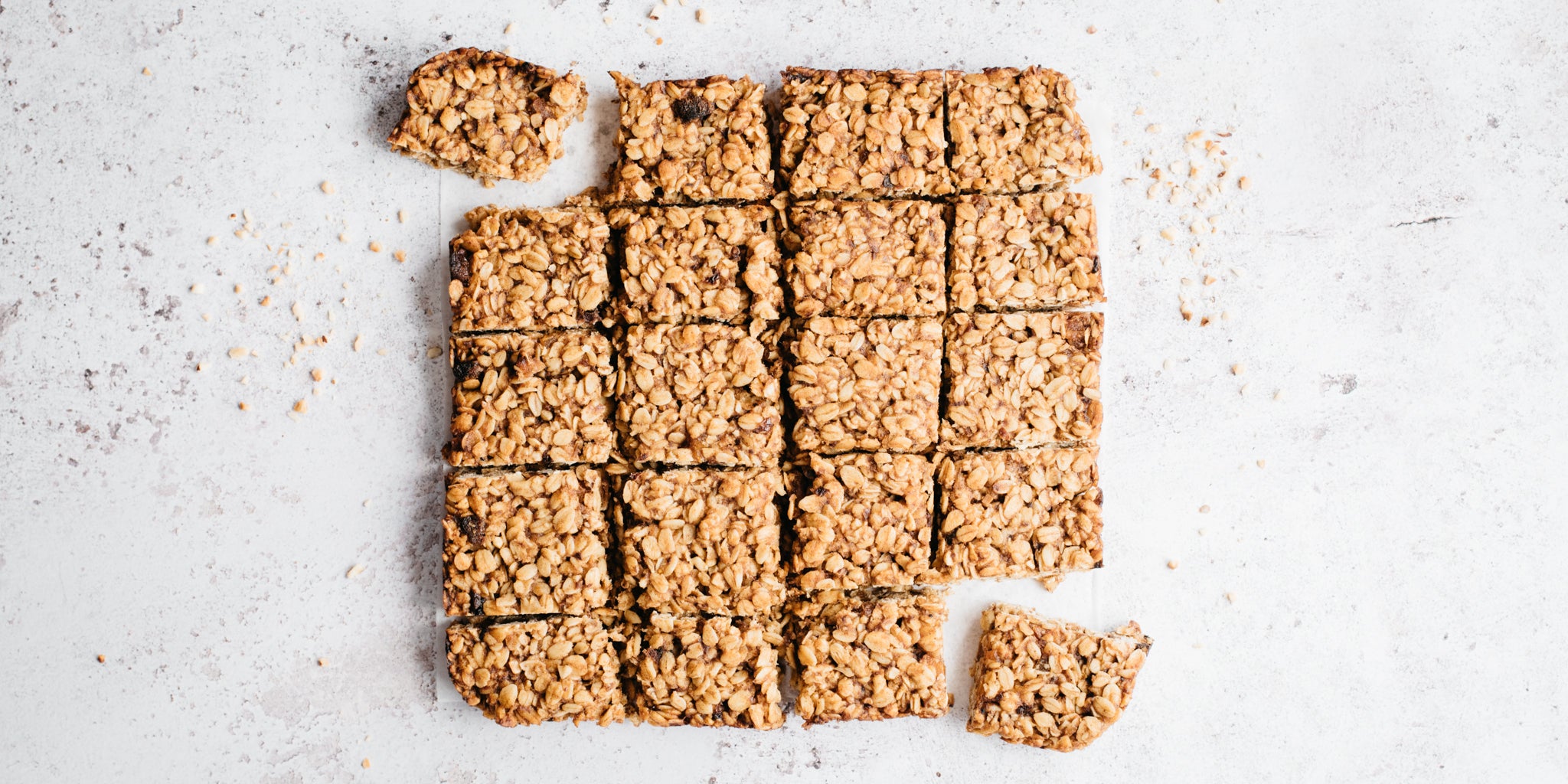 About the bake
Looking for a recipe for flapjacks that is a little lighter? This is the perfect pick me up to avoid those mid-afternoon slumps or the ideal bite to enjoy with a morning coffee. These low sugar mini apple flapjacks are made with Truvia for Baking brown sweetener as an alternative to sugar.
Method
Step 1:

Preheat the oven to 190°C (fan 170°C, gas mark 5, 375°F). Grease and line a shallow 20cm square tin with baking paper.

Step 2:

Put the chopped dates in a bowl with the warm apple juice and allow to soak for 5 minutes. Pop the date mixture and Truvia for Baking Brown into a food processor and whizz until smooth.

Step 3:

Next melt the butter in a medium sized saucepan pan over a low heat. Add the date purée and all the remaining ingredients. Stir well, then press gently into the tin with damp hands.

Step 4:

Bake in the preheated oven for 20-25 minutes, or until golden. Remove from the oven and cool for 10 minutes. Cut into mini squares in the tin then cool completely before turning out.

Step 5:

For variety add different nuts such as toasted almonds or brazil nuts
Ingredients
150g

 

Dates (stoned)

45ml

 

Apple juice (unsweetened)

50g

 

Truvia for Baking - Brown

125g

 

Unsalted butter (plus extra for greasing)

30g

 

Hazelnuts (toasted & finely chopped)

30g

 

Dried apricots (finely chopped)

1/2 tsp

 

Ground cinnamon

225g

 

Porridge oats
Utensils
17.5cm square tin

Baking paper

Food processor

Saucepan
We'd love a slice of advice.
Was it yum? Did the recipe work well? Did you customise the recipe?
Ingredients
150g

 

Dates (stoned)

45ml

 

Apple juice (unsweetened)

50g

 

Truvia for Baking - Brown

125g

 

Unsalted butter (plus extra for greasing)

30g

 

Hazelnuts (toasted & finely chopped)

30g

 

Dried apricots (finely chopped)

1/2 tsp

 

Ground cinnamon

225g

 

Porridge oats
Utensils
17.5cm square tin

Baking paper

Food processor

Saucepan